What Is The Best Color For A Garage Floor?
By Lisa Hobbie Created: September, 2021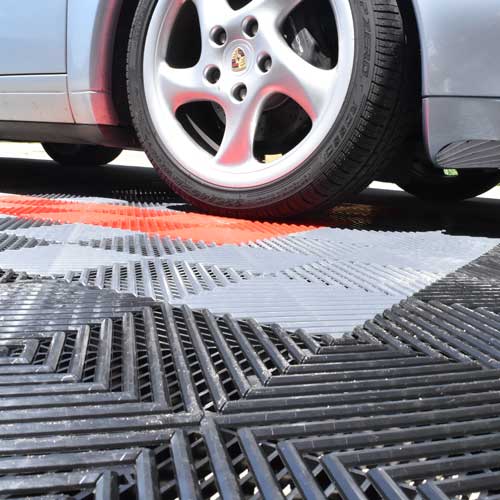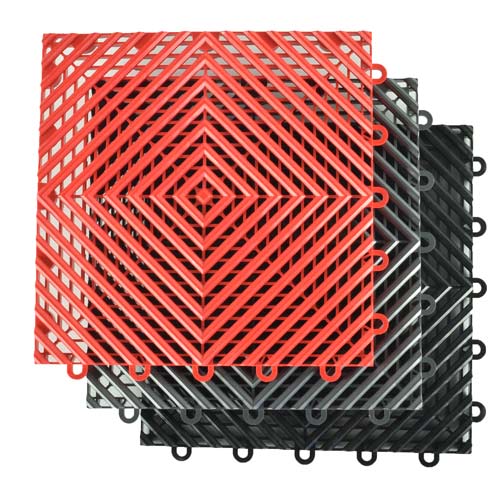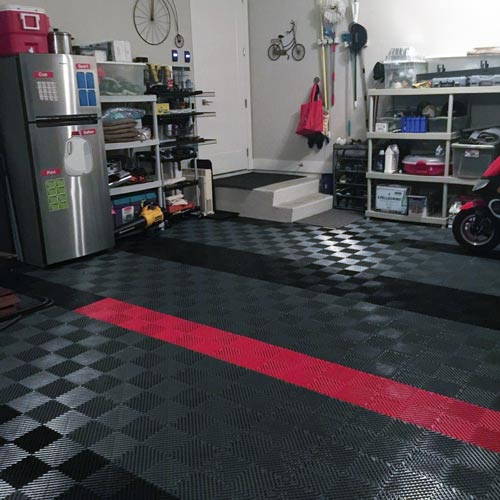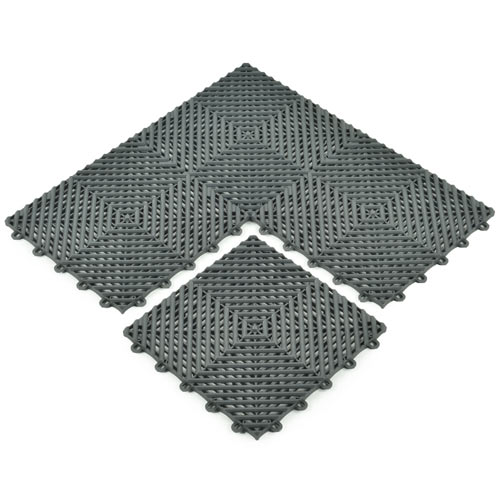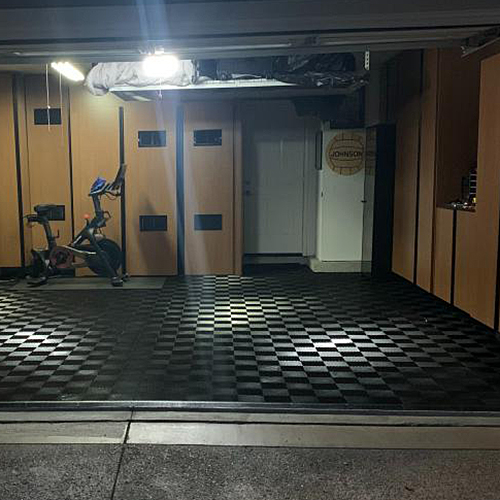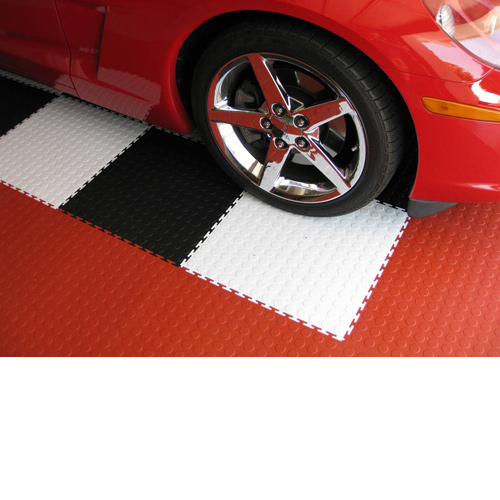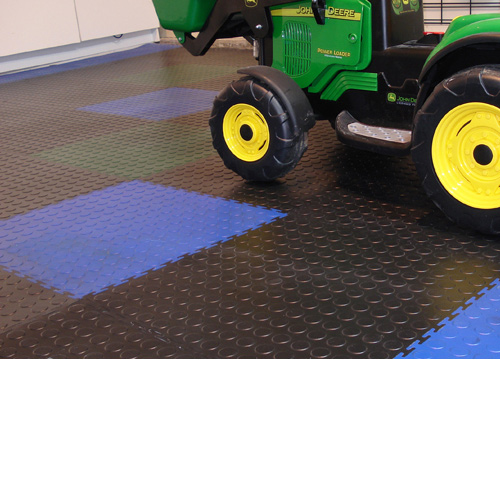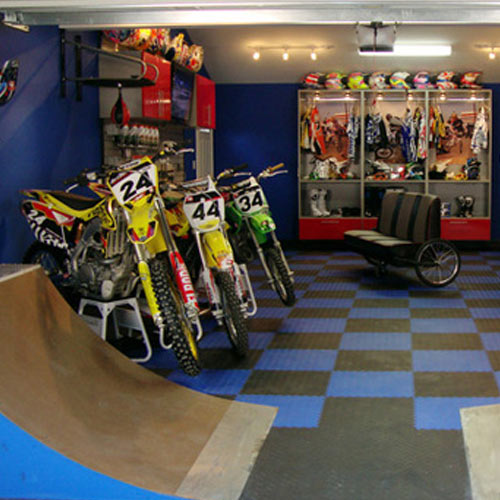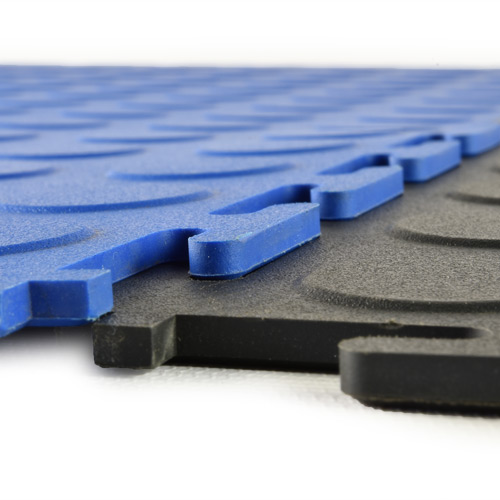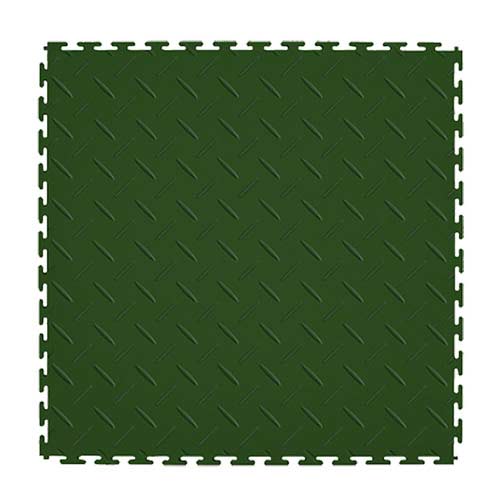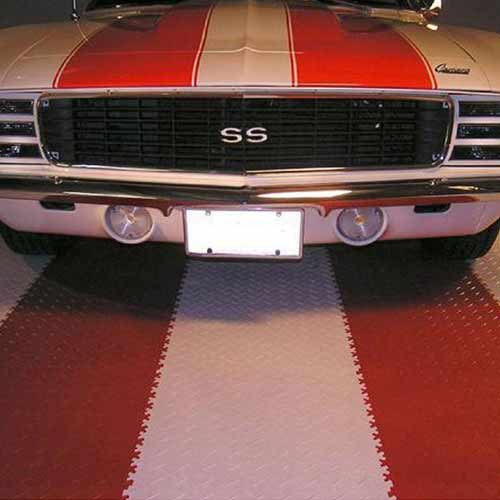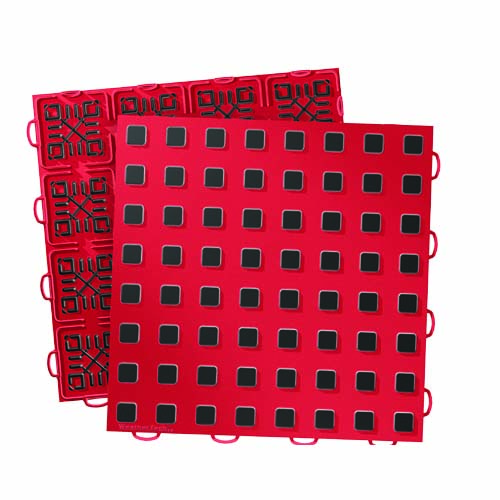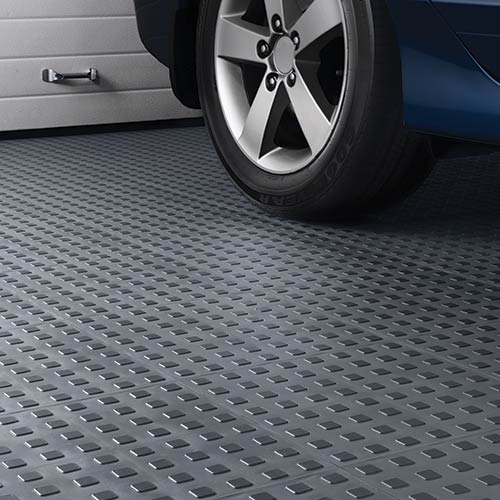 For years, most
garage floors
were dirt or concrete, so not a lot of thought was given to color. That is no longer the case.
Today, there are so many types of garage flooring products, which also happen to be available in a variety of color choices. While gray and black are most popular, there is no universal best color for the entire population, as the best color for your garage floor may be completely different from that of your neighbor's garage.
So, how do you know what the best garage floor colors are for you? Think about what you use your garage for. Is it just for parking vehicles and storing tools so they will last longer and not rust? Or, do you use your garage for other things like lifting weights, tinkering with car parts, doing woodworking or metal projects, or even entertaining?
Greatmats offers a huge selection of garage floor colors represented by some of the best garage tile products available anywhere. Of these, the following 6 are among the most popular choices:
These products are not only available in many garage floor colors from a spring green to black, but they will not easily chip, are a breeze to maintain, look great, and perform really well. One of these ideas should suit just about any color and material preference.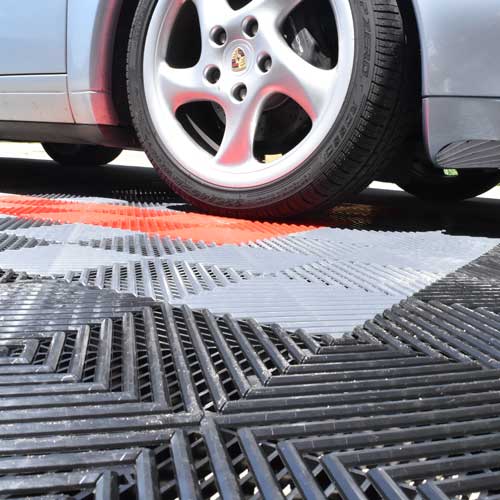 Perforated Garage Tile is a product available in black, gray, and red. It's made of polypropylene and has a durable, snap together design with 5 tabs per side for easy installation. It's even computer engineered for repeated installations without degradation to the interlocking tabs on the tiles.
This garage flooring product is generously rated for 10,000 pounds per square foot. It's a great choice if your garage tends to get wet, as it offers superior grip when wet. Because these tiles are perforated, water quickly and easily drains through the surface.
Coin Top Home Tile offers a DIY adhesive-free installation on any flat, hard surface. It comes in 8 different colors - terra cotta, yellow, white, forest green, beige, blue, light gray, yellow, and tan - in addition to black and gray.
This product is resistant to extreme temperatures, as well as gas, oil, solvents, and caustics. It is also mold, mildew, and bacteria resistant, and it's simple to clean with a damp mop and common, non-bleach cleaner.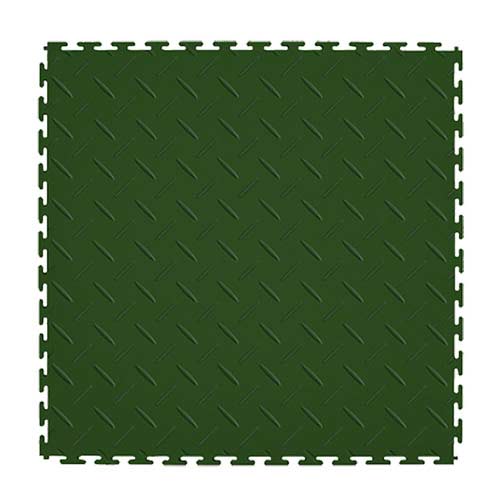 Diamond Plate Floor Tile is made of professional grade PVC. It's a product that can be installed on many types of surfaces - even uneven garage floors, and comes in the same colors as the Coin Top product including dark gray.
This flooring features a robust diamond top texture and secure, interlocking design. It delivers superior sound absorption and fatigue relief, and it has a Shore A 90 hardness level. It's sold in a kit of 8 tiles, which delivers 23 square feet of coverage.
TechFloor Premium Tile with Traction Top comes in blue, gray, white, red, and dark gray - all of which also have black in them.
This garage tile is made of polypropylene and TPE (thermoplastic elastomer). It delivers a super durable surface for a garage floor with added grip for wet or dry non-slip use. The tiles are simple to assemble with their loop and tab attaching system that keeps them locked tightly together with a seamless look.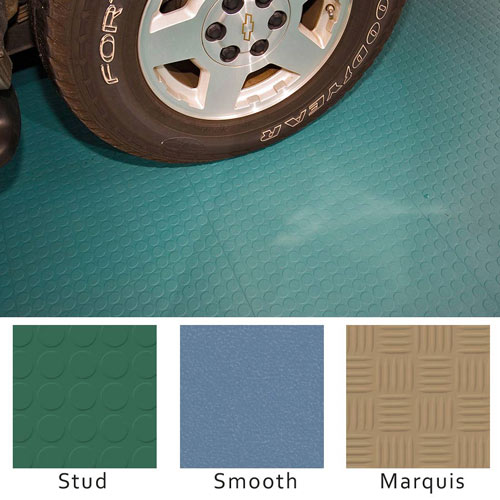 Tuff Seal Floor Tile is a product available in 14 different garage floor colors and different surface textures, too. The colors include canvas, white, black, red, blue, meadow, caramel, chocolate, yellow, butternut, slate, dark gray, light gray, and green.
If having many different design options in your garage floor is important, this solution is for you. It offers a floor with a virtually seamless finish, as the hidden connecting and sealing method makes for a tight-fitting floor. This flooring features a Shore A 90 hardness.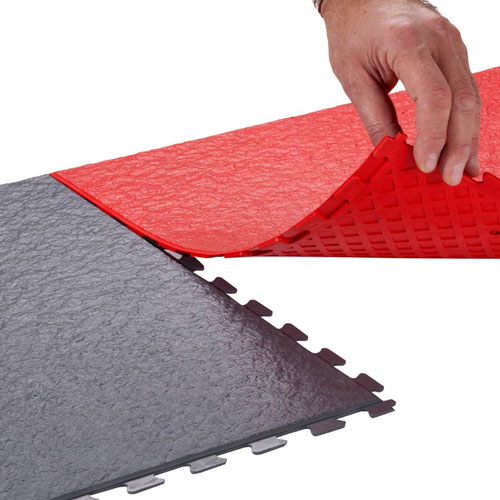 SupraTile 5.5 mm Hidden Slate PVC garage tiles are available in 6 different garage floor colors - beige, terracotta, royal blue, tan, red, and sandstone.
This product is resistant to oils, chemicals, urine, mold, and mildew, so they work really well in damp garages. They are also resistant to abrasion and impact, and they provide a warm and comfortable footing. They are fast and easy to install over virtually any existing garage subfloor, and they have a Shore A 92 hardness.
Greatmats - For The Best Variety Of Garage Floor Colors & Tiles
Greatmats offers the best garage flooring products available, with the featured products being some of the more popular options. They all have a relatively low lifetime cost, and they all come in many different colors - some of which are good to hide flakes of debris and dirt, and others that will offer a clean, classic look.
Reach out to the Greatmats' team when you are ready to order. They will answer any questions you have and help you decide which product and color are right for you.