What Is Recycled Rubber Flooring?
By Paige Cerulli Created: December, 2021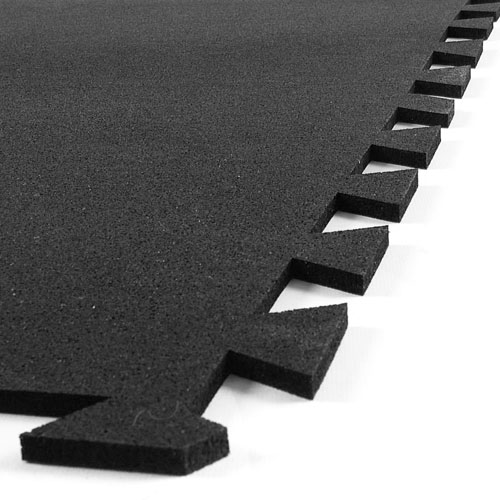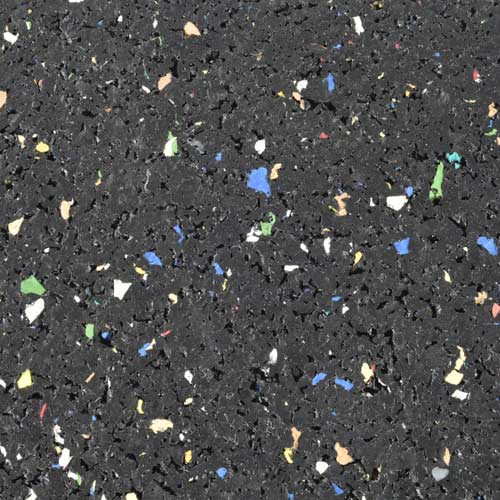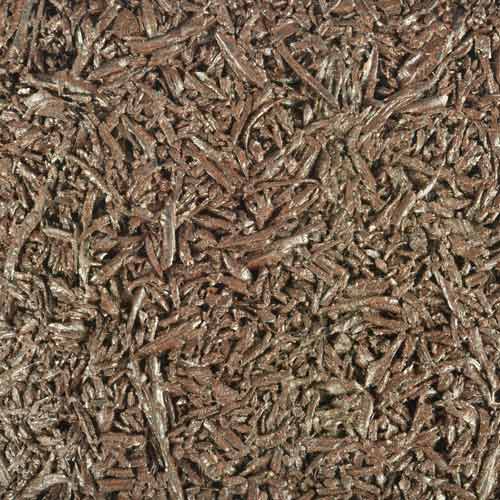 Rubber flooring offers many benefits, but if you're looking for an eco-friendly option, then you might want to consider a recycled rubber flooring. Not only will you be helping to keep rubber out of landfills, but at Greatmats, you'll have plenty of these sustainable products to choose from.
What Is Recycled Rubber Flooring?
Recycled rubber flooring is a product that's been made with reused rubber. Often that rubber is from old truck tires that are reground and then made into flooring.
Using recycled materials has important implications. WIth nearly 260 million tires being discarded every year, any effort to reuse those tires can help to minimize the number that end up in landfills.
These recycled rubber products give old tires a new life, and they're just as durable as a rubber flooring product made out of newly sourced materials.
By choosing flooring products made with recycled materials, your project may qualify for LEED points, too.
Don't forget that using recycled elements can be a valuable marketing point for your business.
Highlighting your eco-friendly approach in your construction may help you to connect with and appeal to customers who are looking for sustainability-conscious businesses.
4 Popular Recycled Rubber Flooring Products
If you want to use recycled rubber products in your residential or commercial project, you'll have plenty of options to choose from at Greatmats.
1. Rubber Floor Underlayment 4 mm 4x50 Ft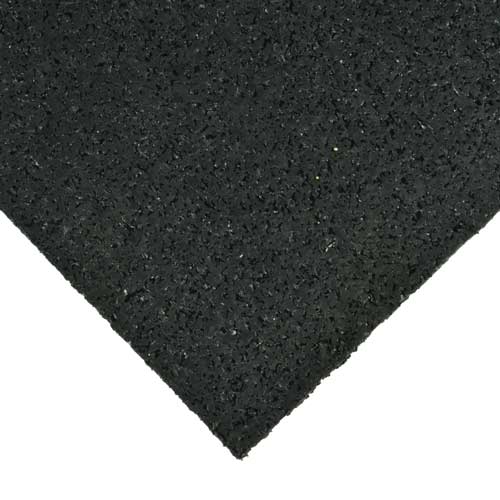 Our Rubber Floor Underlayment 4 mm 4x50 Ft is ideal for use with athletic and sports floors, since it offers additional cushion against hard surfaces, like concrete. It creates padded separation for modular tiles, and it can be dry laid when you install the tiles to save you time and money.
This underlayment is available in 50-foot rolls, allowing you to quickly cover large surfaces and rooms. It won't break down or lose its cushion over time, making it an excellent long-term investment in your athletic facility, dance studio and even kitchen.
2. Playground Swing Set Mat Earth 32x54 x 2 Inch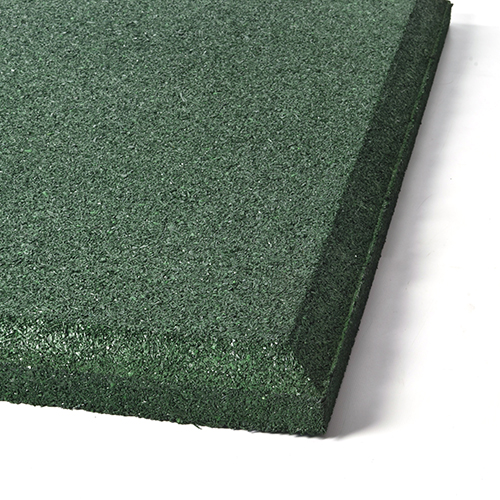 The highly durable Playground Swing Set Mat adds cushion and safety underneath the swings in playgrounds. This mat is made entirely of recycled rubber, and it's manufactured right here in the USA.
The swingset mats are rated for outdoor use, and they're designed to inhibit the growth of mold and fungus for a healthier environment. They also don't attract harmful insects, helping to keep kids safe.
Each mat features a four-foot fall height rating, meaning they help to absorb impact and reduce injuries in falls from four feet high or less. They're an excellent investment in the safety of your playground, and in the safety of the kids who play on the space.
In addition to maximizing safety, these mats offer an advantage over loose fill types of playground footing. They're heavy enough to stay in place, and they also help to prevent excess wear to the areas of your playground that see intense use.
The mats are available in several colors, including black, so they can compliment your playground colors.
3. Geneva Rubber Tile ⅜ Inch Black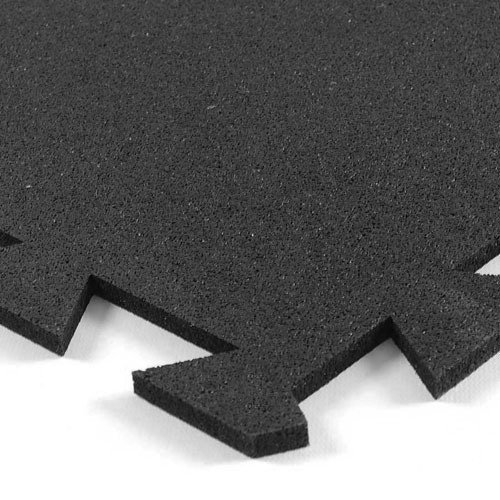 The Geneva Rubber Tile ⅜ Inch Black is made from recycled tires and qualifies for LEED points. These tiles are also made in the USA and are backed by a five-year warranty.
Measuring 3x3 feet, these tiles are ideal for quickly covering larger areas. They allow for an easy DIY installation, and there's no glue required.
Because the tiles' edges have been waterjet cut, they fit together very tightly. This simplifies the installation process and ensures that the tiles don't pull apart while they're in use.
If a tile becomes damaged or worn, you can remove and replace that one tile without replacing the entire floor. This valuable design feature can help to save you time and money.
The tiles have a low rubber odor, so they're ideal for both home and commercial gym floor use. They're also suitable for installation in a garage or basement setting.
When needed, you can easily clean the tiles with a damp mop and neutral pH cleaner.
4. Rubber Flooring Rolls ¼ Inch Regrind Confetti Per SF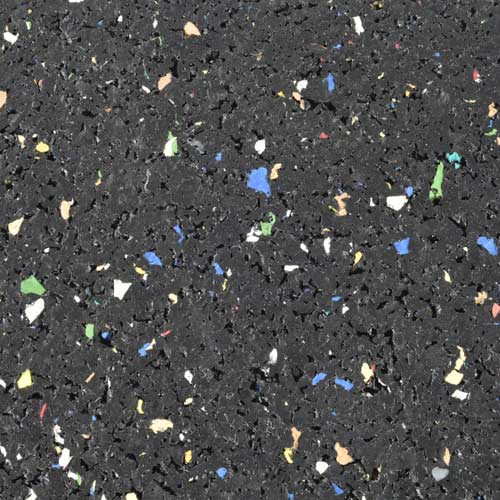 The Rubber Flooring Rolls ¼ Inch Regrind Confetti is an economical flooring option that's also highly versatile. You can use this flooring in gyms, weight rooms, and in home gyms.
This rubber roll is made in the USA from recycled rubber. The mat is made from reground scraps that are produced during the first run, but it still gives you the durability you'd enjoy with any other rubber product.
You can purchase this roll by the square foot in a roll length from 25- to 100-feet long, so it's an ideal choice when you're looking to cover larger spaces, including whole rooms in your gym.
This rubber flooring features random amounts color with extra-small flecks, giving it an eye-catching look that will enhance your workout space.