What Is Fake Wood Flooring Made Of?
By Lisa Hobbie Created: August, 2021 - Modified: August, 2021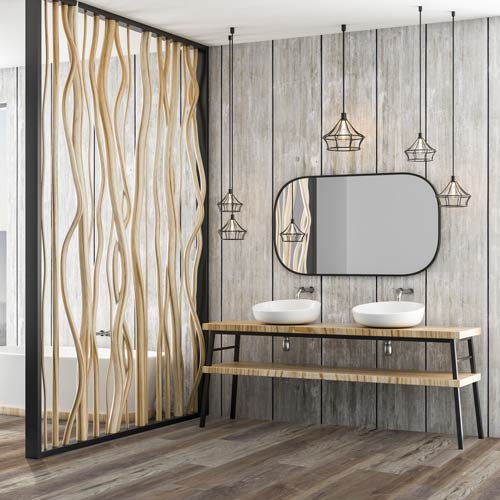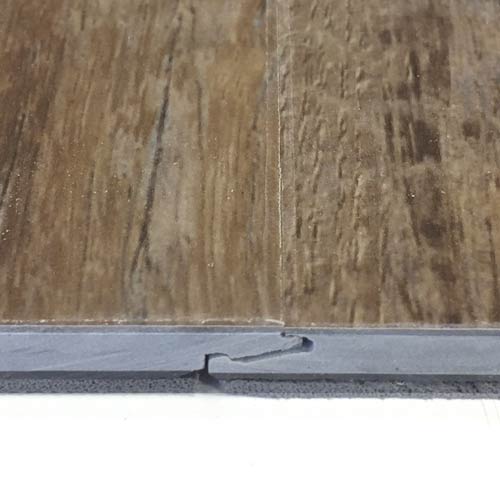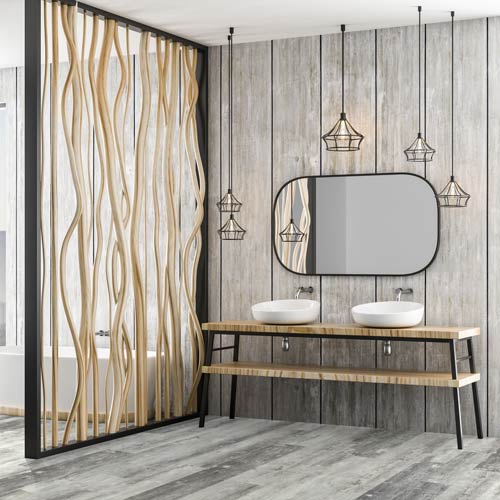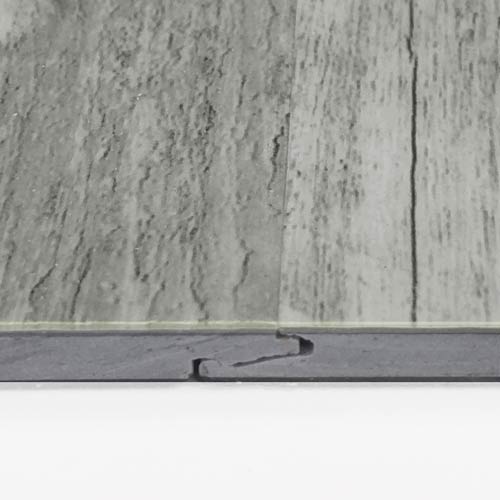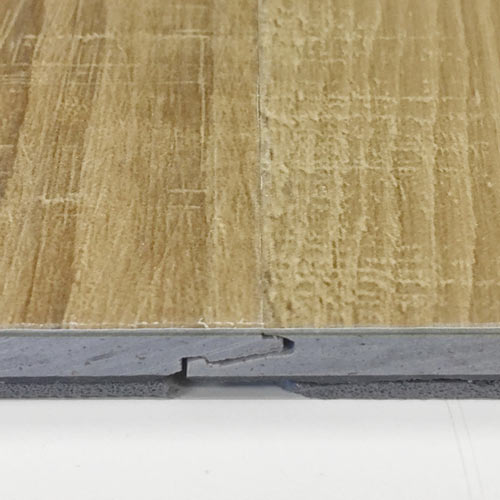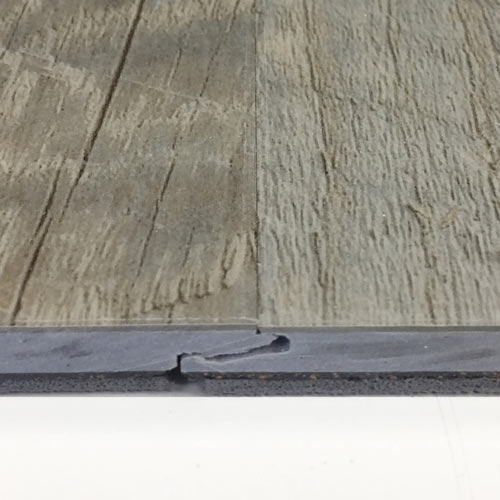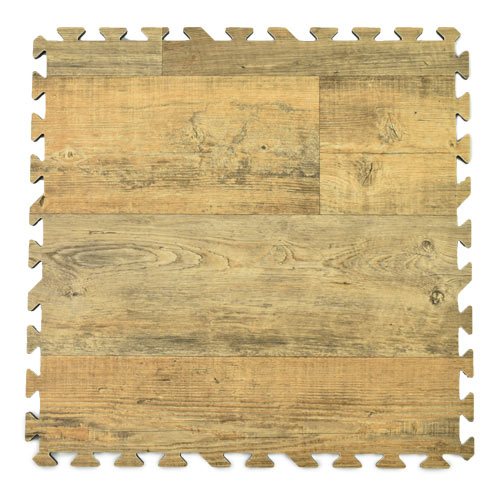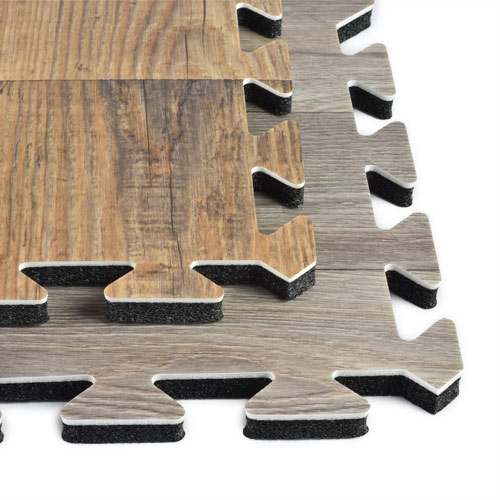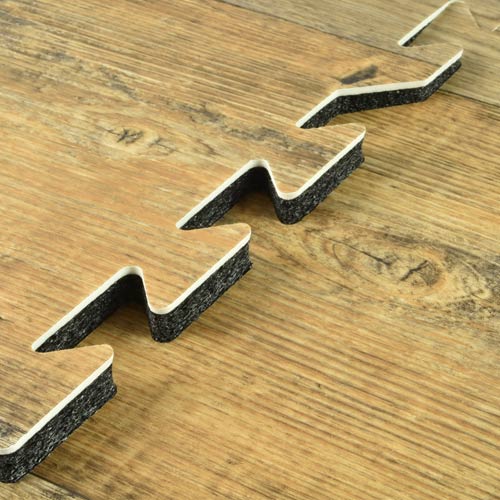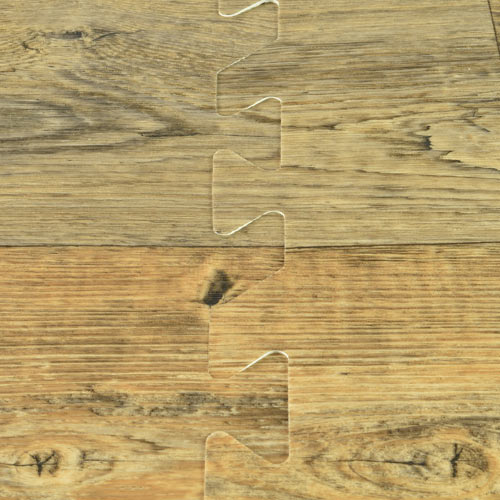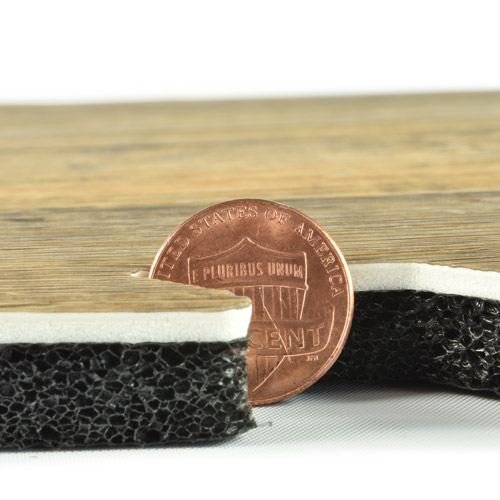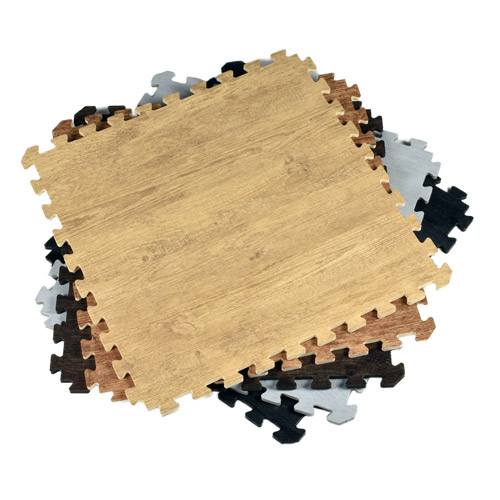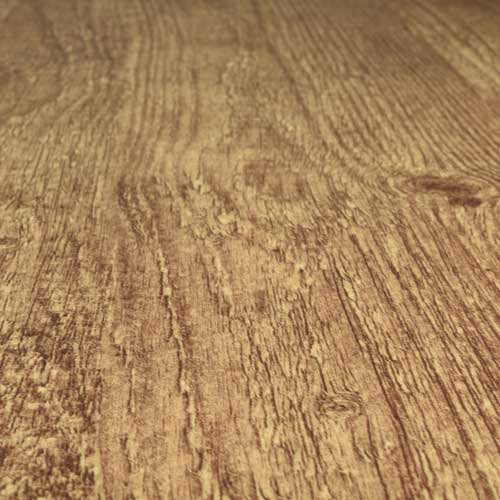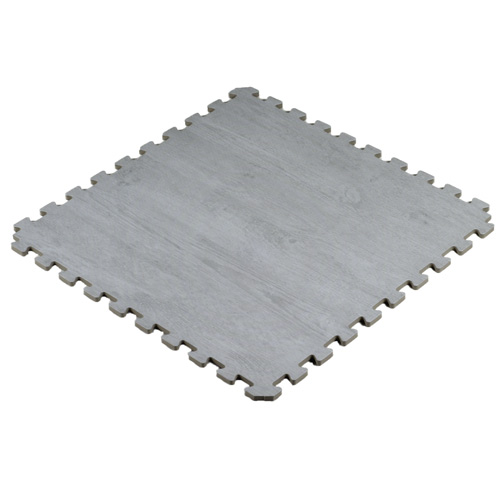 Fake wood flooring
comes in many different types and styles, from foam and plastic to vinyl. It is often a cheap, versatile alternative to wood.
Fake wood flooring, as the name implies, is not real wood, but resembles the look and sometimes feel of wood. Some synthetic wood flooring can be installed over carpet and other existing floors, and it's often easy and inexpensive to replace.
Greatmats offers the best artificial wood flooring available anywhere, with the following 5 options being among the most popular:
Each of these fake wood flooring products is easy to install, comes in many colors and designs like grey and weathered wood, and delivers many features and benefits. If you're wondering how to decide which one to purchase, it will depend on your needs and personal preferences.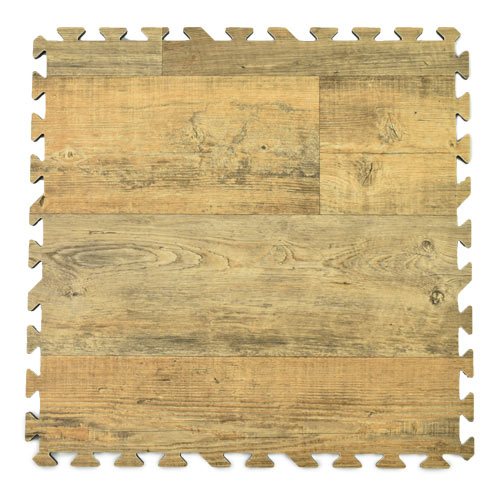 Rustic Wood Grain Trade Show Center Tile is a fake wood product made of vinyl bonded foam. It's designed to perform well at tradeshows or other temporary settings where anti-fatigue properties and cushioning are needed.
The faux wood product is non absorbent and waterproof, lightweight, portable, and easy to install without adhesive. It delivers a professional appearance, especially when installed with the optional beveled edge. It is simple to clean with a damp mop and common household cleaner.
This product is priced at about $5.85 per square foot and has a 90-day limited warranty.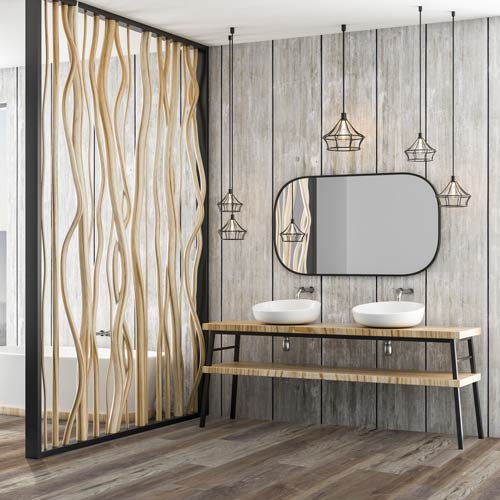 Cottage Tour SPC Flooring is a very attractive faux wood floor that is farmhouse inspired, modern, and very attractive. It is made from a stone plastic composite material
This top notch flooring solution is Floorscore certified with a watershield core. It has a sound control underlayment and has beveled edges. It is also phthalate free and has reclaimed wood graphics and micro beveled edges, and it is available in stunning shades of brown and gray.
It has rigid core technology and is waterproof, so it will last for many years. It's priced at about $3.20 per square foot, and it carries with it a 35 year residential warranty.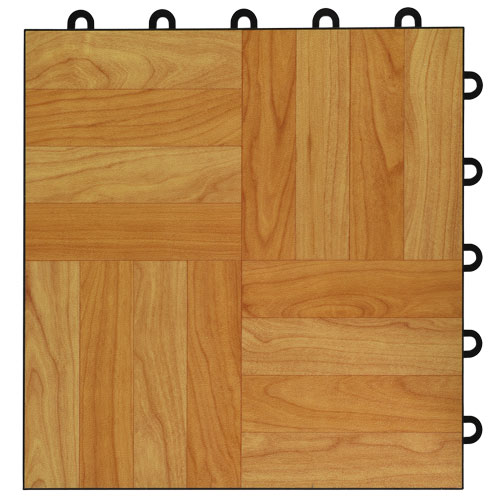 Max Tile Raised Floor Tile is perhaps one of the most versatile and popular flooring solutions at Greatmats. It is made with a plastic base and vinyl top and is a fabulous choice for a flooring product that looks like authentic wood, while delivering the desirable features of a modular floor.
These tiles work great in spaces prone to moisture, as their raised, floating design allows for air and water flow beneath them, reducing the overall risk for unwanted growth of mold, mildew, and bacteria.
This product features an attractive, commercial grade vinyl surface that delivers the look of a shiny hardwood floor without the need to ever be refinished. It offers performance and durability and provides a thermal insulative barrier resulting from the air pocket beneath the vinyl surface.
This flooring solution is priced at about $7.90 per square foot, and it has a 5 year limited warranty.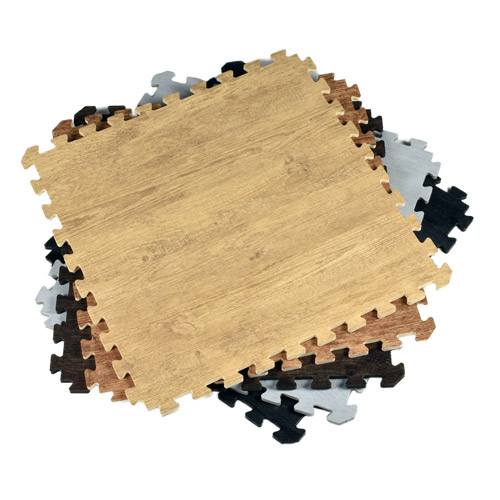 Wood Grain Foam Tiles deliver the rich and classic look of wood in a tile flooring that is the perfect mix of comfort and aesthetic appeal. This closed cell EVA foam product is latex and lead free, waterproof, and very attractive and realistic looking.
Available in many different wood grain patterns, along with grey and black, this product compliments any decor or style preference. They are really fast and easy to install and can be used in virtually any area in the home.
These foam tiles will cost about $1.40 per square foot, and they come with a 1 year limited warranty.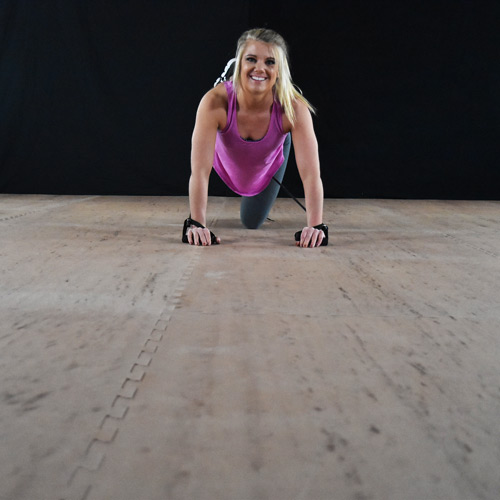 Premium Martial Arts Karate Mats are 1 inch thick puzzle mats made of high density EVA foam. They are durable and versatile with a smooth surface finish that accommodates bare feet or soft shoes.
The faux wood and black combo delivers a fake wood floor on which to practice martial arts or workout routines. The surface also allows for quick, intense movements practiced in martial arts, and it offers stability for exercises like yoga, Jazzercise, or Zumba.
These mats are fast and easy to install, and the closed cell foam prevents moisture absorption, odor, mildew, and mold.
This product is priced at about $2.55 per square foot and has a 1 year limited warranty.
Greatmats - For The Best Wood Alternative Flooring
The products highlighted represent some of the best faux wood flooring products available anywhere. They are much easier to clean and maintain than traditional wood is, they are durable and forgiving, and they are affordable. They are also a breeze to install, and they're suitable for many different applications.
If you have questions about these products or need help deciding which one is ideal for your project or space, just reach out to the Greatmats' staff. They can assist with ordering, send you samples, and answer any questions you have.
No matter which product you choose, you will not be disappointed. Greatmats truly offers the best.