What Is An Anti-Vibration Mat?
By Paige Cerulli Created: October, 2023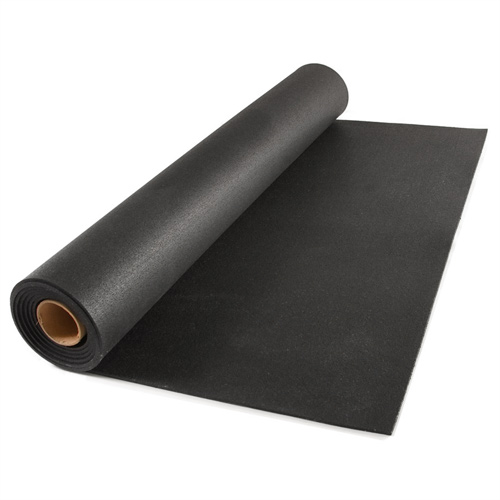 Whether you're working with large industrial machines or a residential washing machine in your home, an anti-vibration mat can make the space more enjoyable. Anti-vibration mats aid in vibration reduction, absorbing and dampening sound. At Greatmats, we carry several products that are ideal for use as vibration mats, and that can make your home or business a quieter space.
Why Is Rubber an Ideal Material for Anti-Vibration Mats?
Anti-vibration mats help to absorb the vibration generated by a machine, like a washing machine or even gym and weightlifting equipment. These mats need to be durable and made of a sound-absorbing material. Other qualities, like an anti-skid design, help to keep both the pad and the machine in place, preventing the movement from making the machine "walk" across your floor.
Rubber is an ideal material for anti-vibration mats for several reasons. Rubber offers the strength needed to be used under heavy machinery, including industrial machines and weightlifting setups. Thick, dense rubber offers maximum sound and vibration absorption, meaning mats of rubber offer a better performance than mats made of other materials. Rubber can also withstand temperature extremes without being damaged, so it can be used in many different settings.
Many rubbers are waterproof, too, which can be an advantage in several situations. You can place rubber on a cold floor in an industrial setting and won't have to worry about it being damaged if condensation occurs. Rubber can also be used under a washing machine, and if the machine leaks, you can simply mop up the mat without it being damaged.
Rubber is also one of the more economically priced flooring materials. This more affordable price is important if you need to buy a thicker, larger mat for use under large-scale equipment. A mat made of rubber will probably be more affordable than a similarly sized mat made of another material.
Finally, rubber is often an eco-friendly choice. Many of today's rubber flooring products are made from recycled rubber, which can help to keep products like car tires out of landfills.
Where and How Would You Use Anti-Vibration Mats?
Anti-vibration mats are used in many different settings. Consider using them beneath the weightlifting equipment in a home or professional gym. They're a great choice to help quiet the noise of a laundry room in your home. Mats are also often used under machines in industrial settings.
We carry an excellent selection of anti-vibration mats at Greatmats, and they're suitable for many different purposes:
Gyms and Weightlifting
Gym and weightlifting equipment can generate lots of vibration and noise, so anti-vibration mats are ideal for these spaces. The UltraTile Rubber Weight Floor is an excellent choice for gym settings. Measuring a full inch thick, this rubber tile is strong enough to withstand repeated heavy impacts, such as from dropped weights. The tiles also absorb noise and shock, helping to reduce shock by more than 50% to protect your subfloor.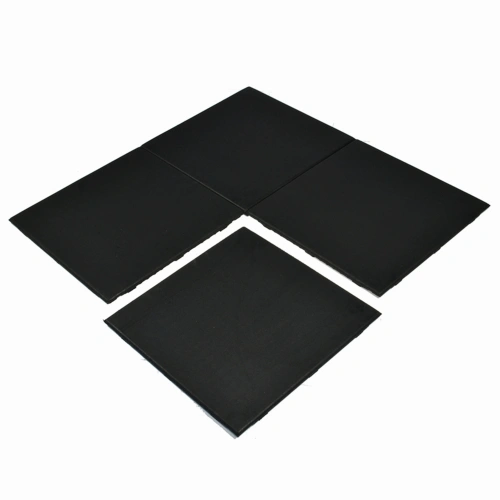 These tiles are slip-resistant when wet or dry, ideal for helping to keep athletes safe. They're backed by a 15-year limited warranty, making them a long-lasting investment in your home or professional gym.
Laundry Rooms
When it comes to basic noise and vibration reduction, a product like the Rubber Flooring Roll can be a versatile choice. This roll is just ¼ inch thick, so while it won't add significant height to your floor, it will help to dampen impacts and sounds.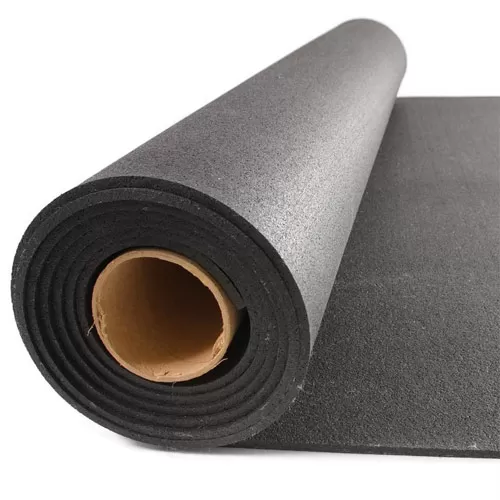 Since the rubber roll is waterproof, cleanups after spills are easy, and it's an economical choice, too. Consider it for your home gym or laundry room.
Industrial Settings
Many industrial settings use anti-vibration mats underneath their machinery, which can help to reduce noise generation in large spaces and factories. We offer several mat products that are ideal for use in industrial, outdoor, and well-ventilated areas.
1. The Tuff Seal Floor Tile is not rubber, but made of a highly durable PVC plastic tile made from recycled materials. The puzzle-style edges allow you to easily connect tiles together, creating a custom-sized floor to fit underneath your machinery. The tiles can be removed if needed, and it's also possible to add onto your flooring if you decide to buy additional machines and expand your business.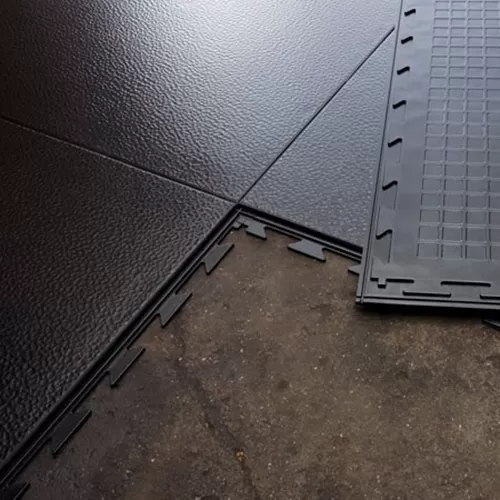 2. The Rubber Mat Classic Straight Edge is a ½-inch-thick tile that won't curl or lift over time. It's made of vulcanized rubber, so it won't absorb liquids. The tile features a flat, smooth surface designed to maximize traction, and it helps to reduce noise and vibration. Measuring 4x6 feet, the mat is ideal for covering large areas.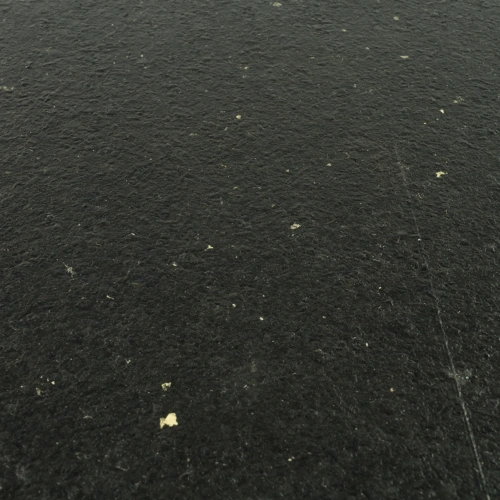 3. Horse Stall Mats also make an excellent choice for anti-vibration mats. These mats are completely non-absorbent and they help to maximize traction, which can help prevent a machine from moving. The mats are antibacterial and antifungal, and are backed by a five-year warranty, so they make a great investment in your business.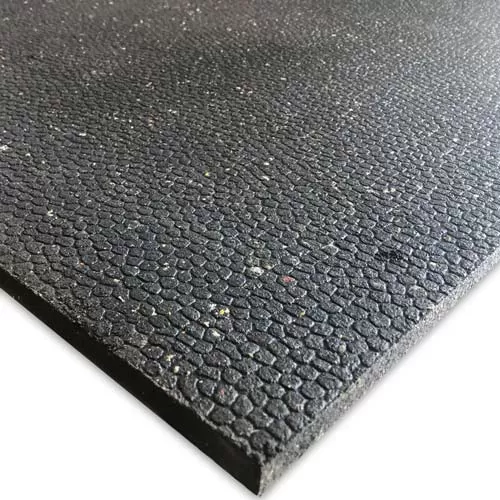 Ordering Anti-Vibration Mats
Many of our anti-vibration mats are large and heavy, so before you order, contact the Greatmats customer service team. We're happy to provide shipping quotes and can help you determine which mat is the best choice based on your location and shipping needs.