What Floor Surface Is Best For Body Weight Resistance Training
By Paige Cerulli Created: September, 2022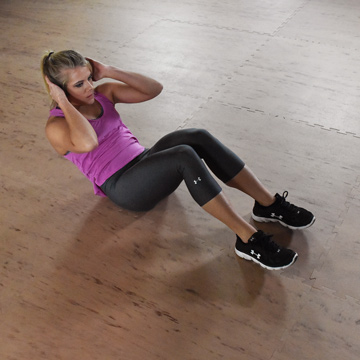 Body weight resistance training is an excellent way to improve your fitness and muscle strength. Whether you're planning to do workouts at home or want to create a space for this type of training in your commercial gym, it's important to choose the right type of flooring to support this type of training.
Understanding the Benefits of Body Weight Resistance Training
Body weight resistance training develops your muscle strength by using your body to create resistance during each exercise. During a single session, you might do movements like:


lunges


squats


situps


pushups


pullups


planks
step-ups
This neuromotor training affects both nerves and muscles, providing a full body workout. The exercises are variable, so you can easily modify them and increase their intensity as you become more fit.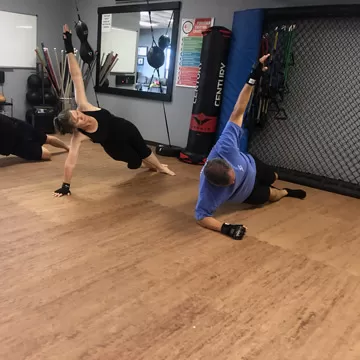 Because you can accomplish a body weight resistance training session without investing in gym equipment, this type of workout is inexpensive and easily accessible. By investing the money you would have spent on gym equipment into your flooring, you can create a space that supports these types of workouts and that helps to keep you comfortable and safe.
Qualities to Look for in a Floor for Body Weight Resistance Training
As you consider different flooring options for your body weight resistance training space, the following qualities can help you to identify a flooring product that is the best fit.
Cushion
The floor needs to provide adequate cushion, especially for floor exercises like sit ups and pushups. The floor should be soft enough to minimize pressure points, but it still needs to provide enough support for stand-up exercises like step-ups and squats.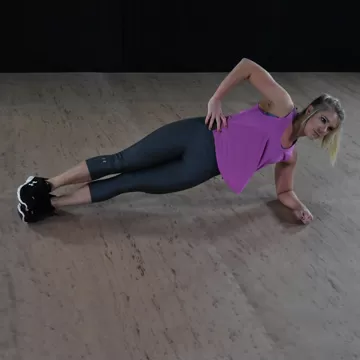 Shock Absorption
Shock absorption can also contribute to your overall comfort. A floor that absorbs shock can minimize the impact that your joints sustain during a workout.
That shock absorption can keep you more comfortable, allowing you to work out for longer periods at a time and to get in more repetitions. If you're looking for a product for your commercial gym, then a comfortable floor with shock absorption will allow athletes to work out more often, and may attract new gym members.
Durability
Flooring can be a major investment, especially if you are flooring a large room in a commercial gym. You want your investment to last, and a floor's durability will contribute to its longevity.
Look for a product that is designed to be long-lasting, even when used significantly. If you are buying flooring for a commercial gym, make sure to choose a commercial product that can withstand the amount of use that it will see in that busy setting.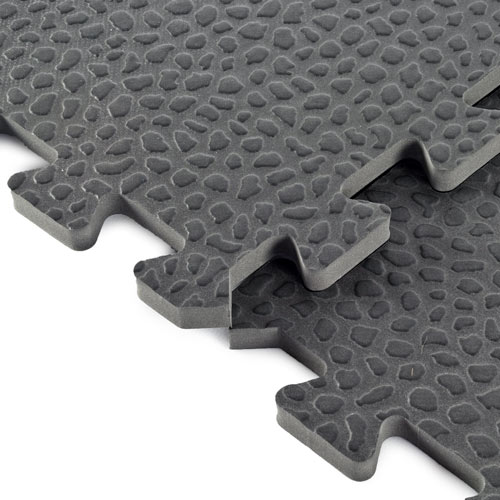 Low Maintenance
Choosing a low-maintenance floor can save you both time and money. Look for a product that is waterproof or water-resistant, and that you can clean with common household cleansers.
Easy Installation
Consider how easily you can install the flooring. An installation that you can accomplish yourself is ideal, and it can save you time and money compared to hiring a professional installer.
You may need to use a single room for multiple purposes, in which case a floor that you can repeatedly remove and reinstall is ideal. If you will be removing and reinstalling the flooring, then look for a product that is conveniently sized, and that you can easily carry and store.
Affordability
Finally, consider your budget. While any quality flooring product will require an investment, at Greatmats we have many flooring products available at all price points.
Why Foam Flooring is Ideal for Body Weight Resistance Training
When it comes to a flooring product that is ideal for body weight resistance training, you will find a great fit in interlocking foam flooring products. We carry a broad assortment of these foam flooring products at Greatmats.
Foam offers both shock absorption and cushion, and is available in different densities. If you will be doing mostly floor exercises, you might choose a softer foam tile, but if you anticipate also doing lots of standing exercises, then a firmer product will give you the support that you need.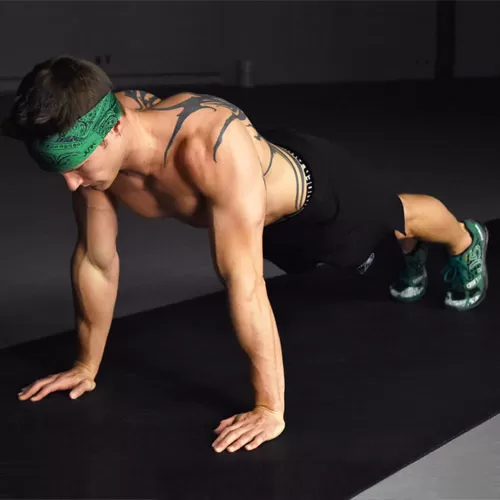 Because foam provides such excellent cushion and shock absorption, it can contribute to athlete comfort and minimize the shock that your joints receive. While soft, foam is also highly durable, and many of these mats are designed specifically for athletic use.
Interlocking foam tiles are incredibly easy to install, and they require no adhesive, allowing for a temporary installation. Foam can easily be cut to fit an area, and many of our tiles come with border pieces to create clean, finished edges.
You can also easily clean and maintain foam, and many tiles are waterproof or water-resistant. Some of our foam tiles even feature no-skin burn surfaces, allowing for safer and more comfortable floor workouts.
Finally, foam products tend to be more affordable than some other flooring types. Chances are you can find a foam product that's within your budget and that's just what you need for your body weight resistance training.