What are the top residential rooftop deck flooring options?
By Lisa Hobbie Created: January, 2020 - Modified: December, 2022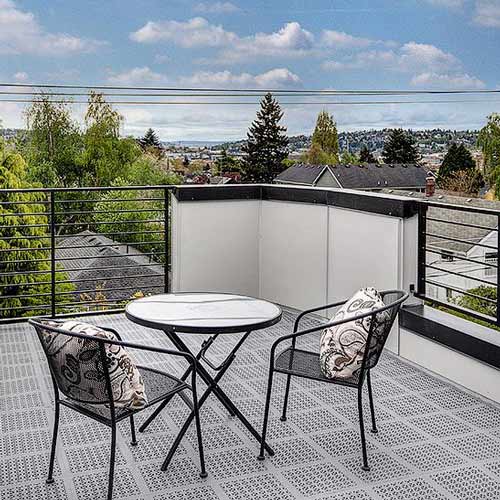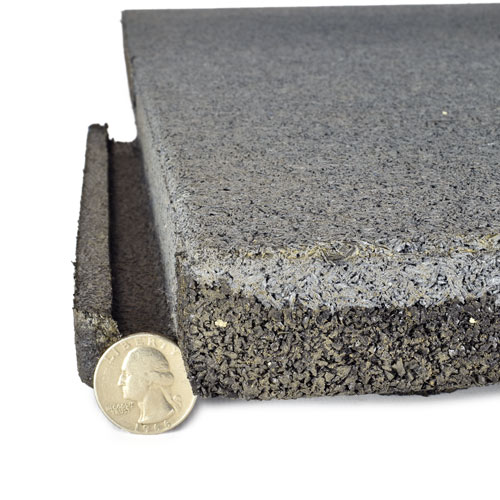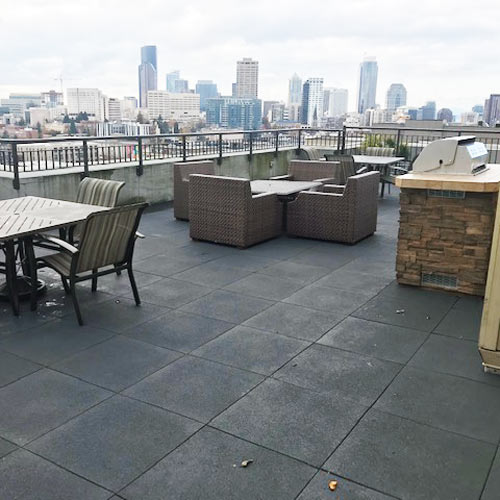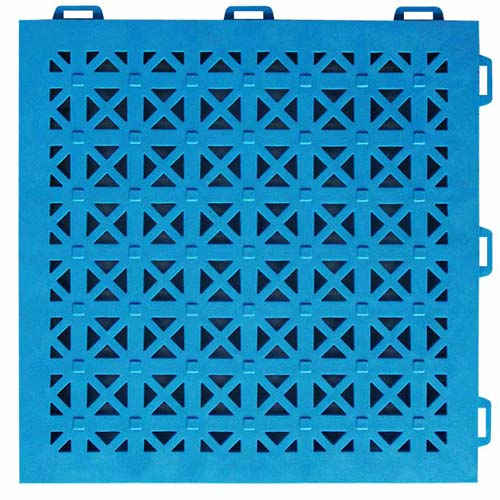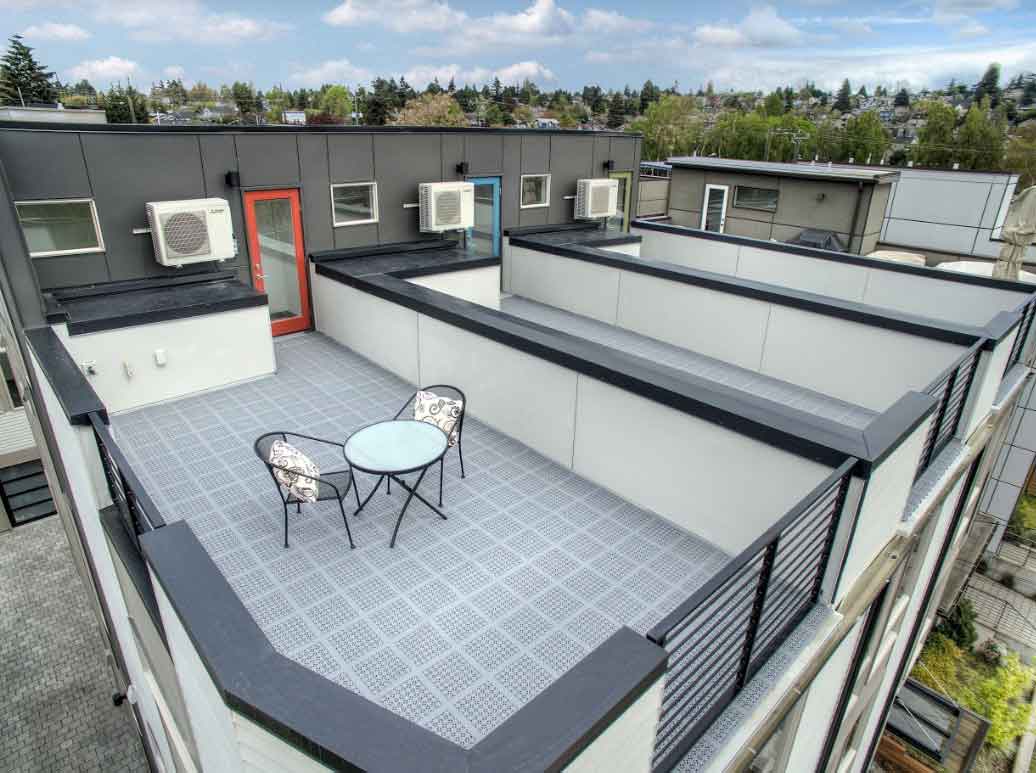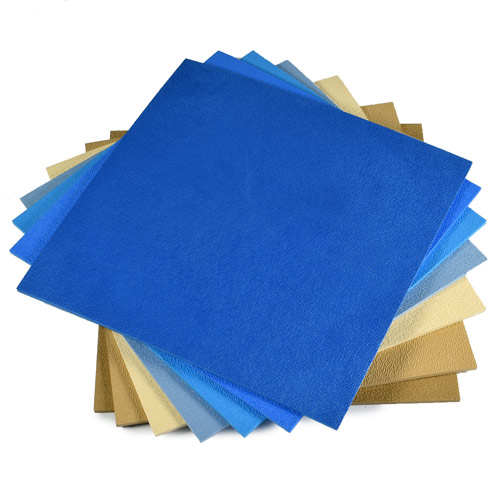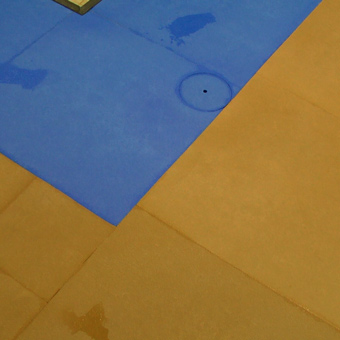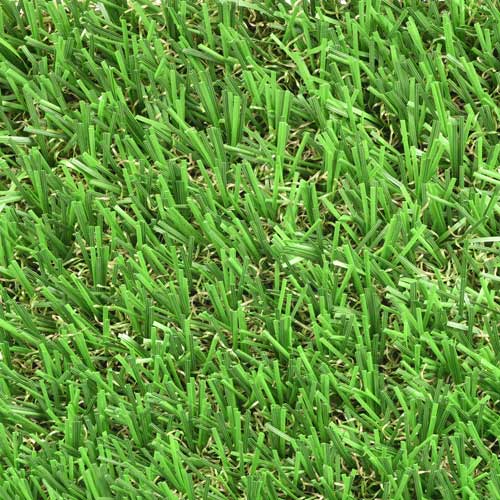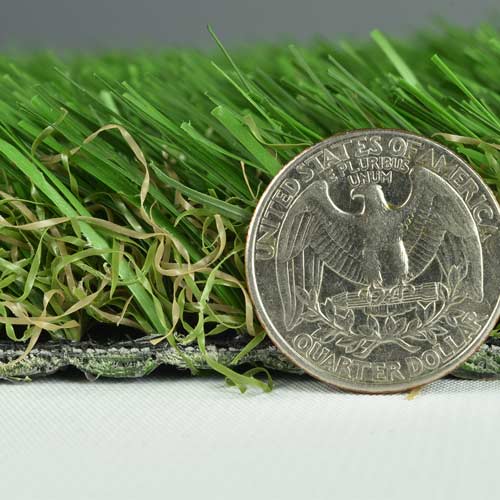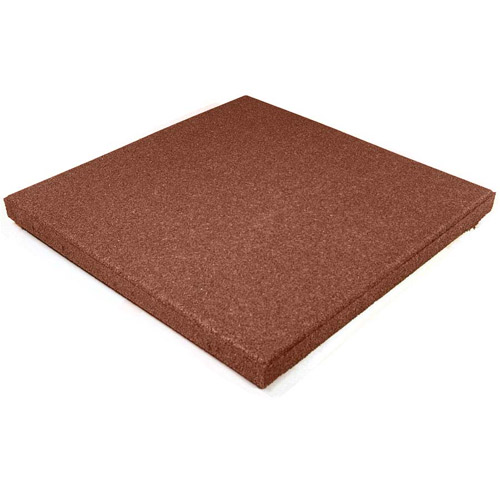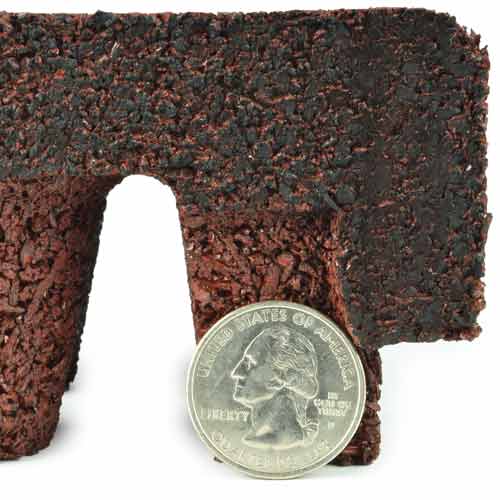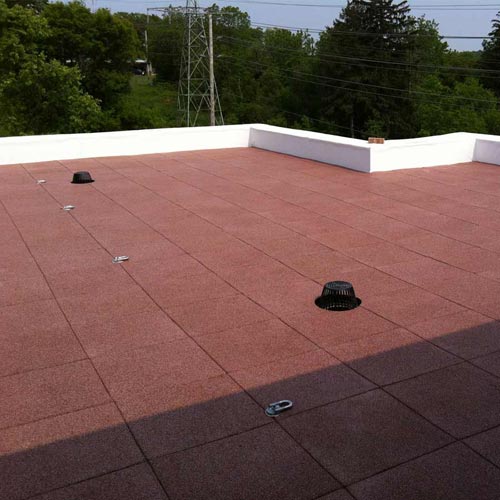 Are you looking to expand your outdoor entertaining space? Do you find yourself wishing you had a spot to enjoy the outdoors without the bugs and other annoyances that the front lawn may present? If your house or apartment complex has a flat rooftop, the addition of a deck may be the perfect option!
With the following small rooftop deck ideas, you will discover ways to transform a boring rooftop into a beautiful terrace or patio, or, to add a balcony or deck with an attractive and durable flooring surface!
Recommended Top Small Rooftop Deck Flooring Ideas:


Rubber Roof Deck Tiles


PVC Plastic Tiles


Cooling Foam/Rubber Combination Tiles


Artificial Turf


Recycled Rubber Playground Tiles


Professional Quality Rubber Roof Deck Flooring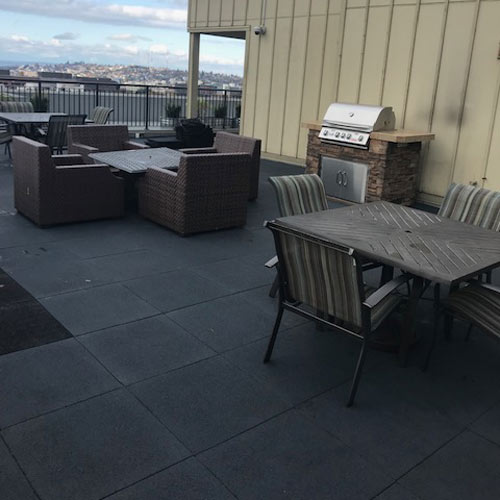 If you want the very best in terms of small rooftop deck ideas, the
Sterling Rooftop Tile
is the option you're looking for.  
These tiles are made from durable patio rubber and are suitable for residential or commercial installations.  With a special design allowing water to drain under the tiles and the highest quality manufacturing, these tiles are among the best that money can buy.  They can easily be installed by gluing the tiles to each other at interlocking tabs and are ready to provide solid footing for even the heaviest outdoor furniture.  Besides rooftop decks, this tile can be used in any outdoor space where pavers would be used - from a patio to a hotel bar. They are available in numerous colors and have border and corner ramp options.  They are also very easy to clean and are made from recycled rubber.  
Cushioned Plastic Decking Surface for Rooftops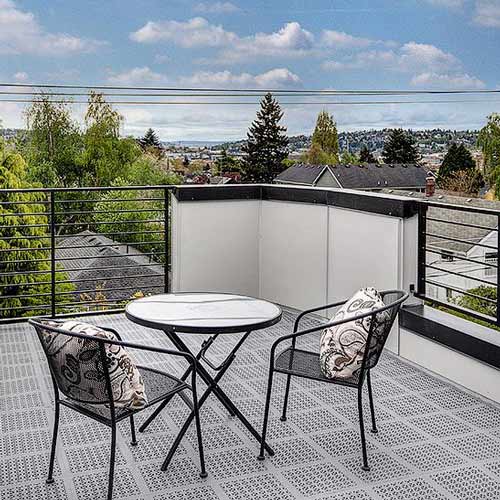 When thinking of small rooftop deck ideas, you may find it important to select flooring that allows for premium drainage.  If so, plastic perforated tiles are the best option.  
Take StayLock Perforated Tiles
, for instance. They are made from super durable PVC material, which provides anti-fatigue benefits and maintain traction and comfort - even when barefoot or when the surface is wet.  
The roof decking tiles are connected with a loop-and-tab system that will not loosen or separate.  These tiles are made in the USA, come in a variety of colors, are waterproof, and are UV stable for at least 7 years.  They come with a 5-year limited warranty. If you want high quality at an affordable price, these are a great option!
Temperature Stable Rooftop Flooring for Hot Areas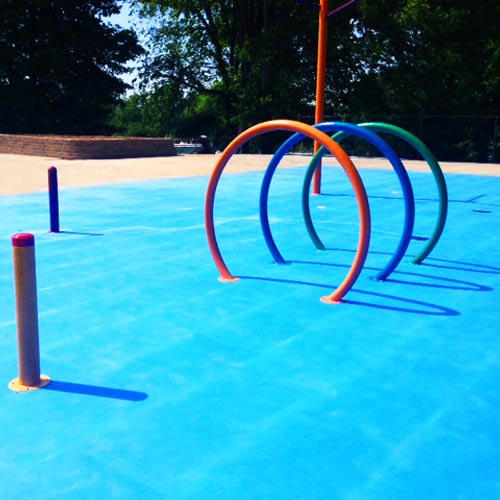 These tiles are often used in public pools and other shared wet areas, because they are anti-microbial and non-toxic.  They feature a super grip, ripple surface texture that greatly reduces the likelihood of a slip and fall situation. These tiles are crafted from closed cell foam and rubber materials which provides a soft flooring solution that combines comfort with durability and safety.  They are available in numerous colors, and they come with a 3 year warranty.  
Faux Grass for Rooftop Decks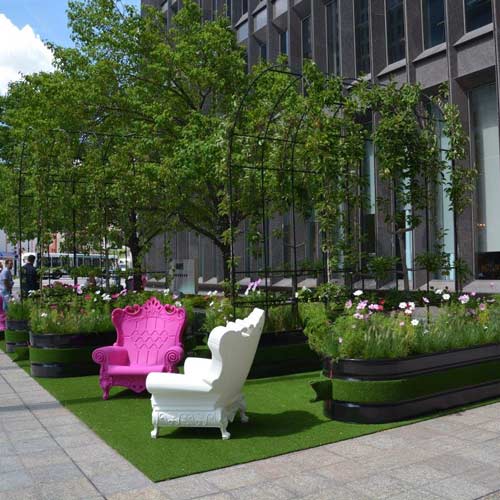 If your idea of a rooftop deck involves the look and feel of a beautiful green space, but you don't want the cost, maintenance, and upkeep required to keep a green space healthy and thriving, an
artificial grass turf roll
is a great roof flooring option.  These resemble a natural lawn, but are very durable, easy to clean, and simple to maintain. Countryside Artificial Turf is one option offered at Greatmats that is made in the USA from high quality materials that will perform well for years - offering a 5-year limited warranty.  The polyethylene plastic material used creates a look and feel of individual blades of grass, and the UV treatment it has prevents fading and discoloration from outdoor weather conditions.  
Playground Tiles for Rooftop Patios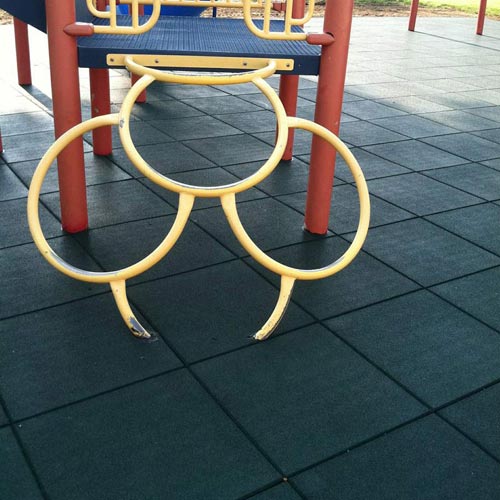 If your small rooftop deck ideas involve providing a comfortable space for the entire family, including kids,
Playground Tile
may be an appropriate option for you.  
This product provides superior UV fade resistance, comes in multiple thicknesses and colors, and allows for water drainage around and under tiles.  It is made in the USA and comes with a 15 year warranty.  
This playground tile is made from 100 percent recycled rubber and is designed exclusively to reduce the risk of injuries from slipping and falling.  So, should someone take a tumble, it hopefully will not put a major damper on the outdoor party!   
Greatmats - The place to explore all of your small rooftop deck ideas!
Exploring your options may feel overwhelming. Maybe you are still
wondering if you can put decking on a flat roof?
If so, allow Greatmats to go to work for you!  
With the many safe, comfortable, and attractive decking options to choose from with options to suit any design preference or budget, the team at Greatmats will help you find the flooring option that is perfect for your project!  
No matter which solution you decide on, you simply can't go wrong when you purchase from Greatmats!