What Are The Top Lines Of American Flooring?
By Lisa Hobbie Created: March, 2021 - Modified: August, 2022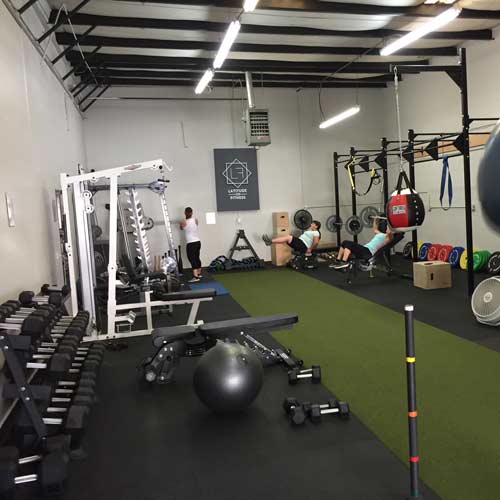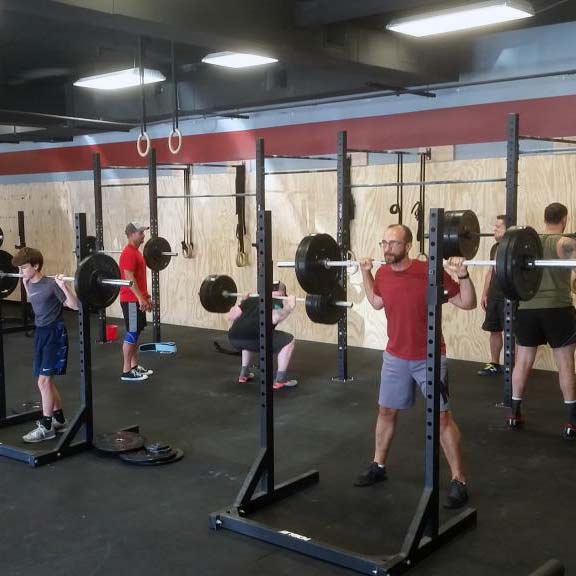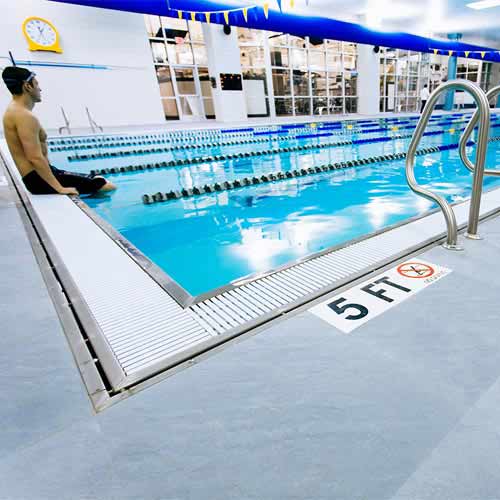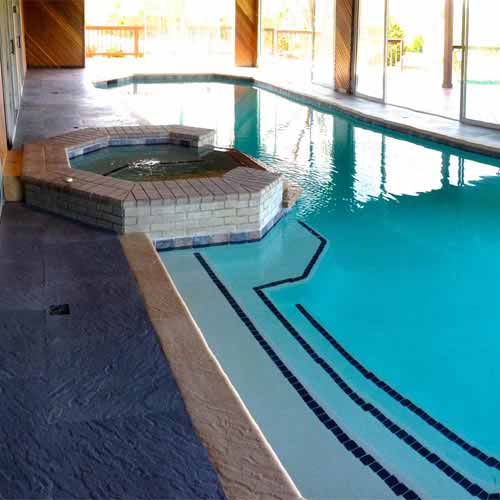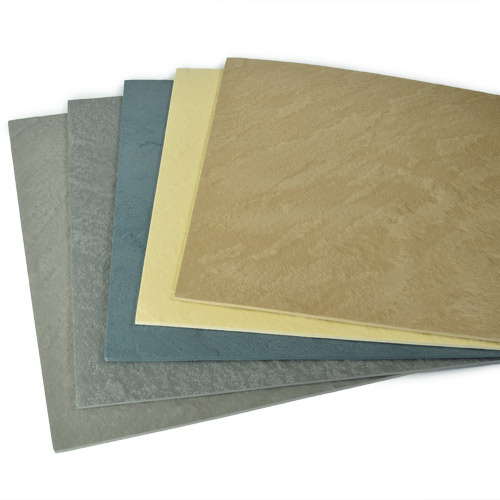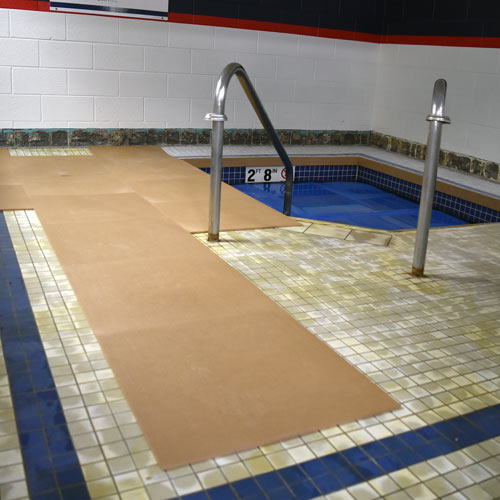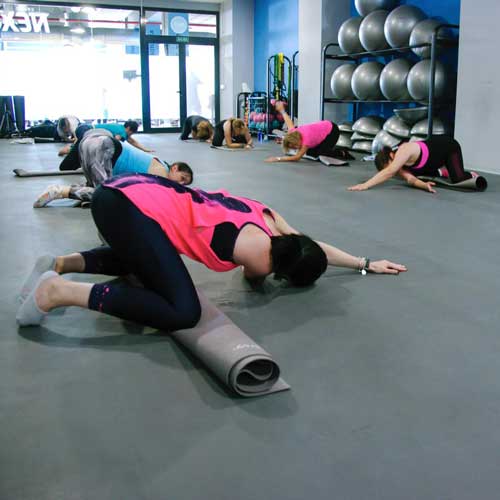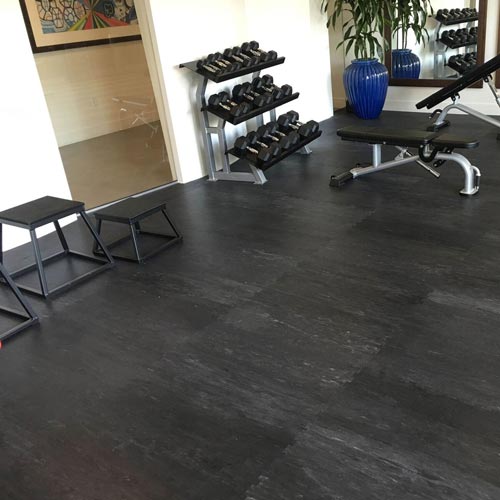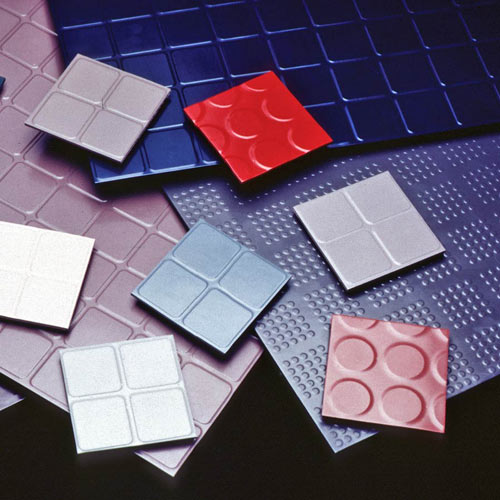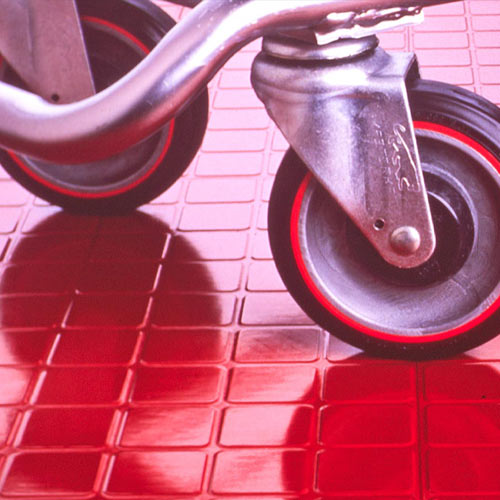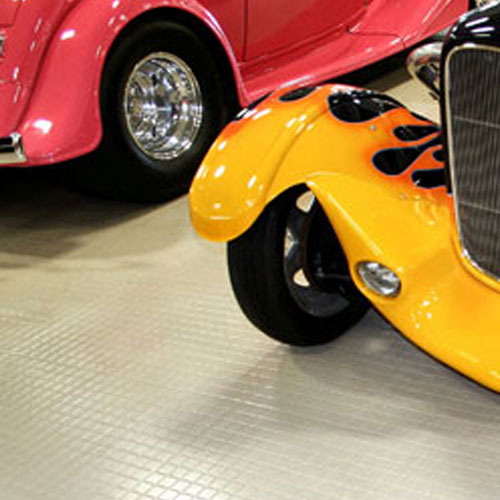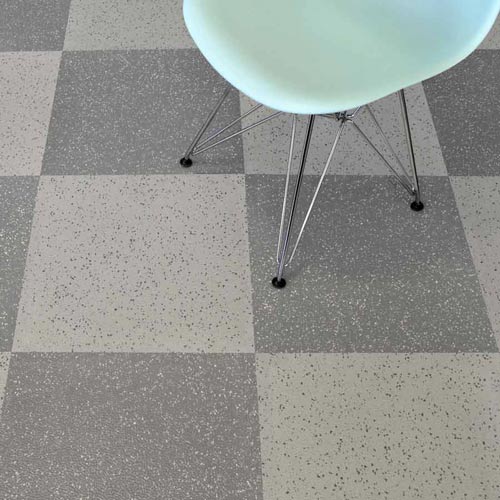 If you are in the process of working on a home, business, or industrial construction project, shopping for flooring is likely part of the project. If selecting products and solutions that are
made in the United States
are important to you, you have come to the right place. Some of the best selling products made in the USA are:
Tuff Carpet Mats
StayLock PVC Tiles
Geneva Rubber Flooring
Eureka Floors
Tuff Carpet Mats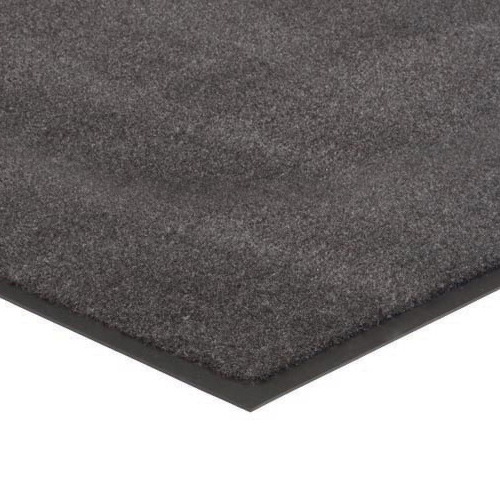 Available in numerous sizes, ranging from 2x3 feet to 6x60 feet in size the
American-made carpet mats
are excellent for commercial areas such as business entrances, front desk areas, lobbies and more.
The mats are offered in both plush and standard carpet surfaces. They are water absorbent, wear resistant and offer a scraping action to help remove dirt and debris from shoes as they enter your business.
Staylock PVC Tiles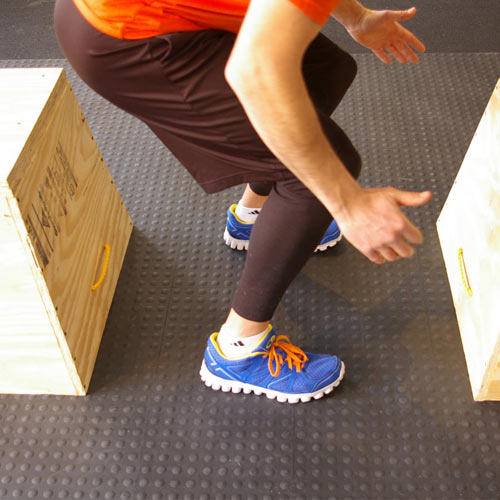 Made in the USA, the StayLock line of raised PVC floor tiles are popular
fatigue-relieving flooring solutions
from home gyms, workshops, decks, play areas, patios and pool decks. They are available in three different styles, including two textured solid top indoor solutions and one with a perforated top for both indoor and outdoor applications. The PVC material is waterproof and the raised base is gentle enough for installation over carpet and rubber roofing membranes. These tiles also allow for excellent drainage and airflow beneath the finished surface.
Geneva Rubber Flooring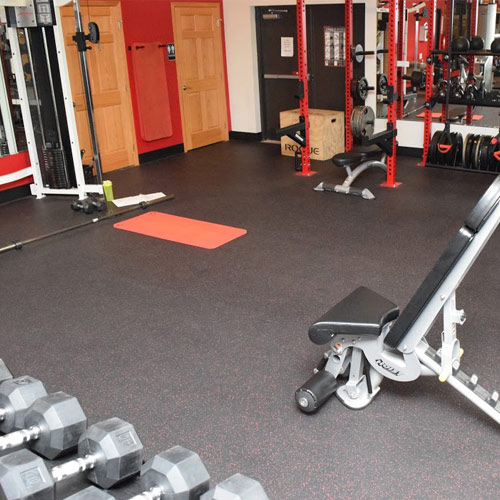 For some of the
highest quality rubber flooring rolls and tiles at affordable prices
, you may want to look into the Geneva line of American rubber flooring solutions. Greatmats offers dozens of different low-odor Geneva rubber flooring options for indoor use, ranging in thickness from ¼ to ½ inch in thickness.
They are available in all black or with up to 20 percent color flecks. The rubber tiles are 3x3 feet in size and feature puzzle style interlocking edges while the 4-feet-wide rolls feature straight edges and can be cut to any length over 25 feet.
Eureka Rubber Flooring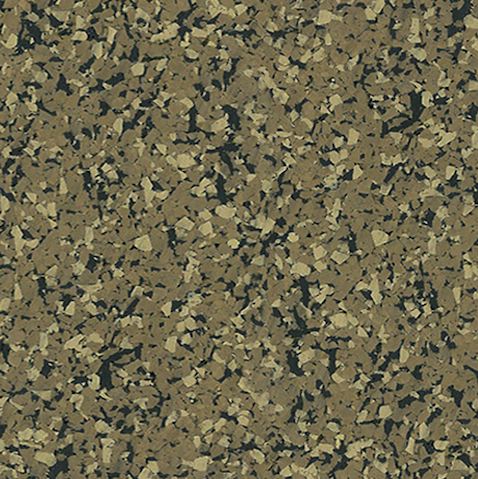 For an American rubber flooring product with an even greater range of color options, check out the Eureka line. These 8 mm thick rubber rolls and tiles are available in traditional black, as well as up to
90% color fleck
.
The tiles are 23x23 inches in size and feature interlocking edges. The 4-feet-wide rolls are available by the square foot and are manufactured using recycled rubber. Use these tiles anywhere you'd like to absorb shock and provide a slip resistant surface.
Greatmats also offers other top American flooring lines, with the following 5 being among the most popular:
Each of these product lines feature a number of made-in-the-USA solutions that are among the best available anywhere.
Burke Rubber Flooring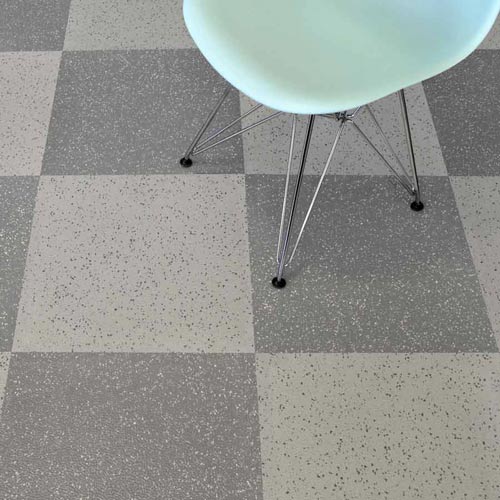 Endura Burke Rubber Flooring is the perfect American flooring solution if a commercial product with safety, durability, and coordinating lines is at the top of your priority list. The
Endura Flexibles Rubber Tile
offers a professional appearance with a versatile, slip-resistant surface. It is available in a variety of designer color options, and it provides durability and comfort. Once secured into place with adhesive, this low-maintenance American flooring will look and perform well for years with its 10-year limited warranty. It's a breeze to clean with a damp mop, hot water, and a neutral pH cleaner.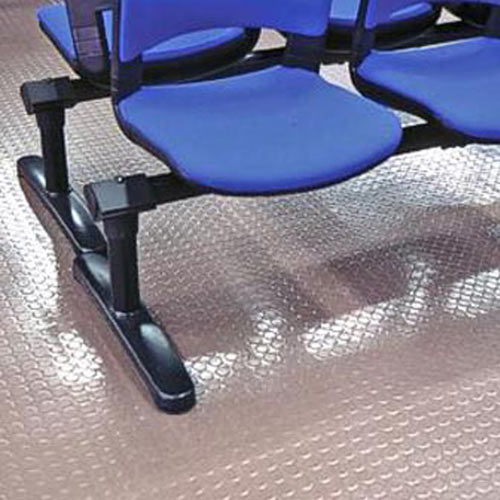 Endura Solid Color Rubber Tile boasts built-in waxes that produce a natural luster without requiring waxing or stripping - reducing the overall maintenance and costs of the product. It is highly slip resistant and durable and made in the USA with three surface textures and numerous color options available.
It also carries with it a 10-year limited warranty, and it works well for institutional, commercial, and industrial facilities. Endura Solid Color Rubber Tiles are available in a dozen different color options.
Humane Rubber Flooring
Humane Rubber Flooring Solutions offers American-made rubber gym mats and horse stall mats that are highest quality and suitable for multiple applications. There is a huge selection available at Greatmats from gym mats that are ⅜ to ¾ inch thick to high performing floors and ShokLok rubber tiles. There is a wide variety of Humane Rubber Flooring Solutions available, but here are a few of the most popular products: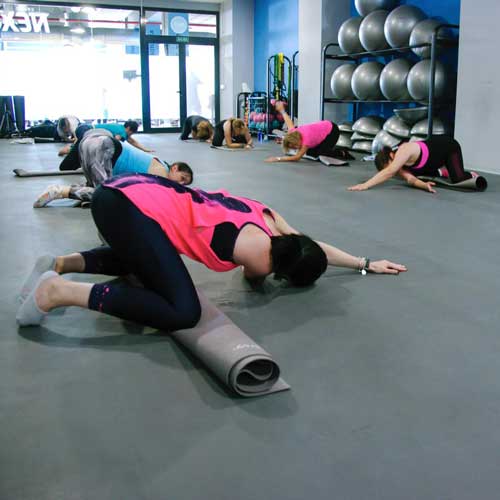 The PaviGym Motion 9mm rubber floor tiles are designed for group fitness studios, as they absorb impact and prevent vibrations from being transferred away from the point of impact, resulting in less injuries. It also features an optimized friction, which provides the perfect grip to reduce slips and painful blows.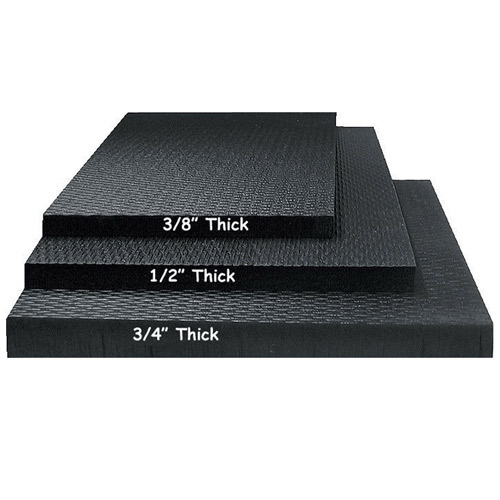 If you're looking for high quality horse stall mats, the ½ Inch Thick, 4x6 Horse Stall Mats are completely nonabsorbent - which saves you money and time, considering lower bedding costs and shorter clean up times. They are made from recycled content and offer comfort, traction, and protection for your horses. They will never roll, buckle, or curl, and they are also available in ⅜ and ¾ inch versions.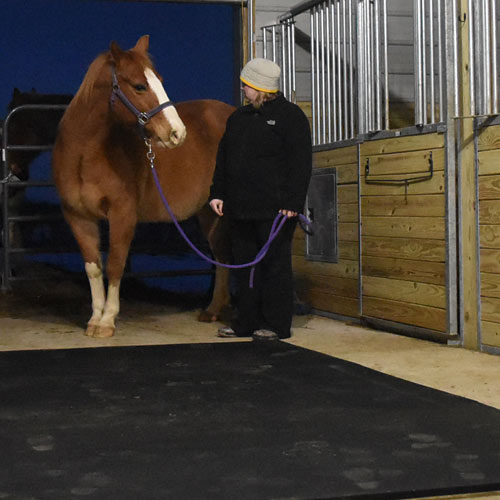 A 12x12 Horse Stall Mat Kit is a simple and high functioning stable mat system with an interlock design that makes for a tight fit and easy cleaning. It is 3/4 inch thick and super heavy duty, so it works well in stalls, barns, aisle ways, trailers, and grooming areas.
This horse stall mats system is also in other pre-sized kit sizes including 12x26, 12x24, 12x20, 12x18, 12x16 and 12x14.
RB Rubber Flooring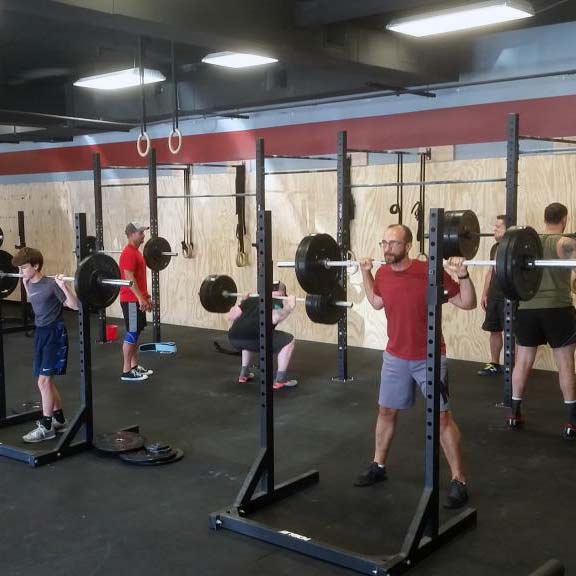 RB Rubber is an industry staple for ASTM fall height rated playground safety surfacing, but the American-made flooring products are also ideal for gymnasiums, weightlifting areas, health clubs, locker rooms, and equine stalls. Here are a few of the more popular products: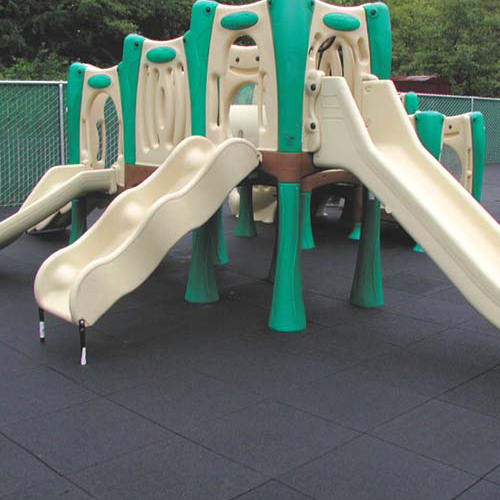 Bounce Back Playground Tile is an outdoor rubber flooring product that offers a safe and comfortable space to play or workout on. It's UV resistant, and it provides an excellent, non-slip safety surface for indoor or outdoor usage.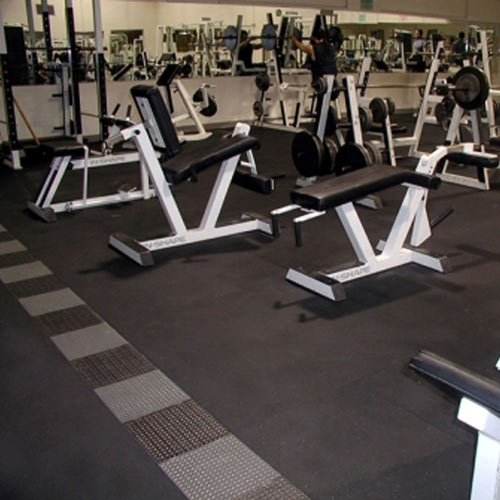 Interlocking Rubber Zip Tile can be installed over any smooth, hard surface and is a great flooring solution for home gym floors, industrial flooring, weight rooms, golf areas, and locker rooms.
Zip Tiles is a low-odor, recycled-rubber mat that provides excellent traction and is slip resistant, sound and shock absorbing, and easy to install with their adhesive-free interlocking design. These tiles are available in a half dozen different color fleck options - all of which are 83 percent black with 17 percent color flecks.
Wearwell Flooring Solutions
American-made Wearwell Ergonomic Surfaces offer valuable anti fatigue benefits, but they're also durable enough for use in both wet and dry industrial areas.
This line of anti fatigue flooring is very popular in industrial environments including welding areas, science laboratories, and factories.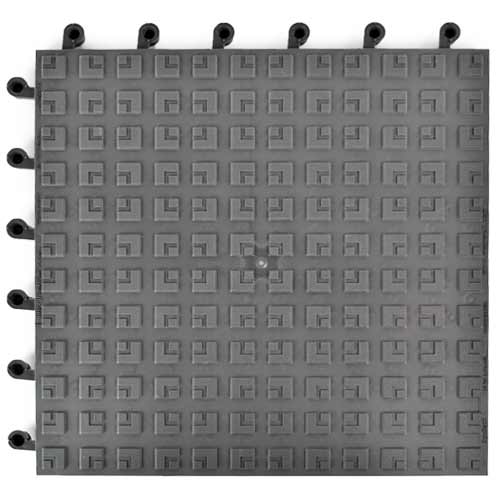 ErgoDeck Wearwell Tile is an 18x18 and ⅞ inch thick tile that offers anti fatigue benefits in areas where employees will stand for extended periods of time.
The spring-back underside of these mats compresses and rebounds underfoot for a feel that will resemble rubber flooring. The tiles are 100 percent silicone free and have been a go-to solution for general and automotive manufacturing facilities across the country.
Greatmats - for the best products made in the USA!
Greatmats offers such a wide variety of Made-in-the-USA products. To inquire about the products highlighted here, or the many others available, simply reach out to the friendly and helpful team at Greatmats. Together, you can decide which flooring solutions are best for you.