What Are The Pros And Cons Of Vented Garage Floor Tiles?
By Lisa Hobbie Created: July, 2021 - Modified: September, 2023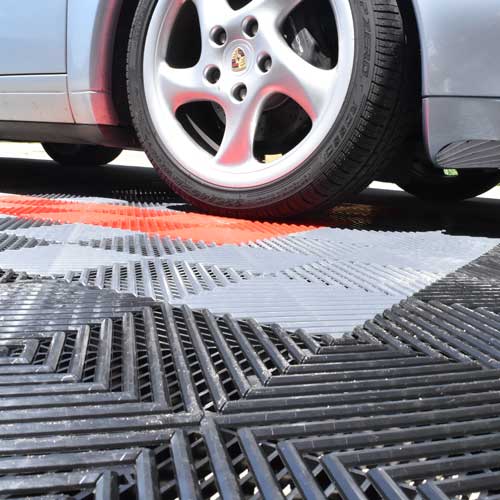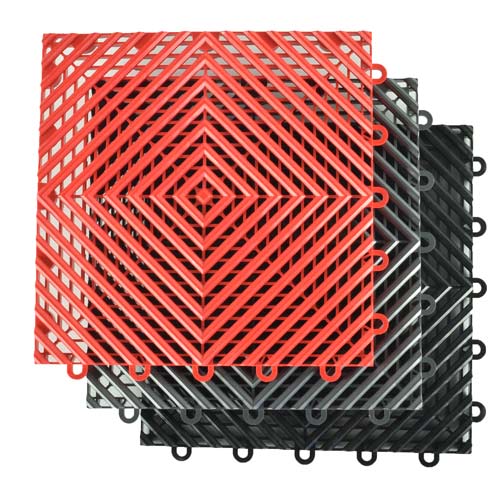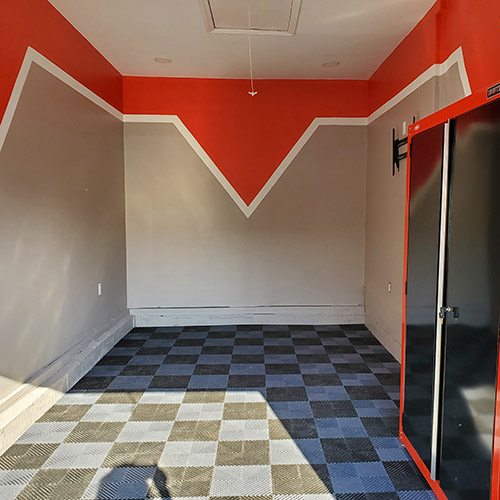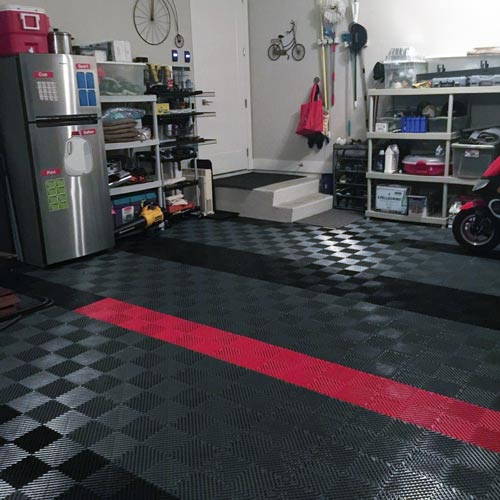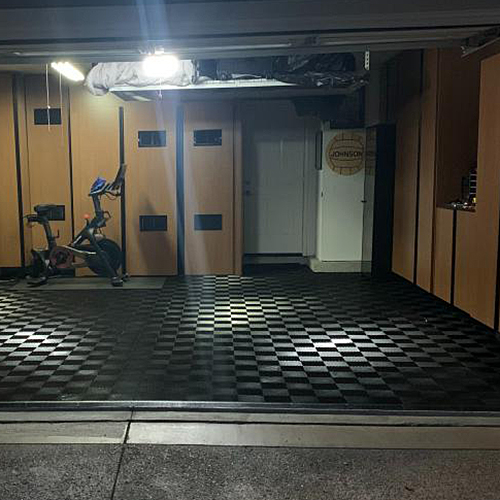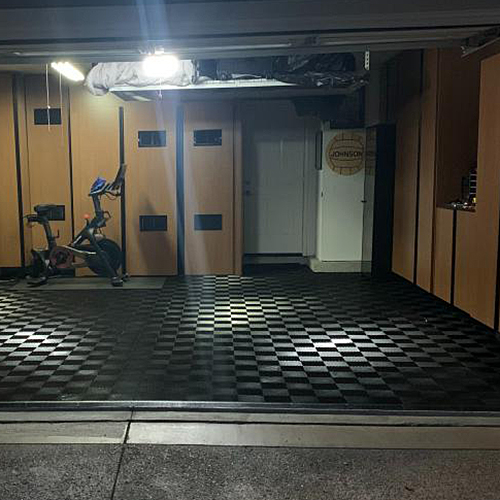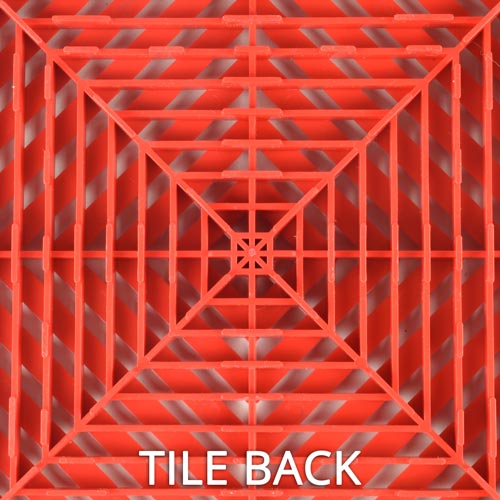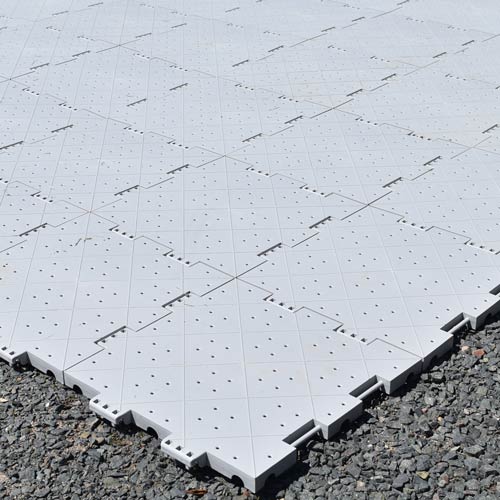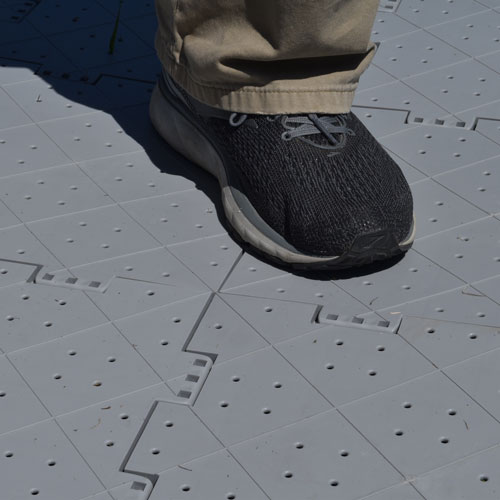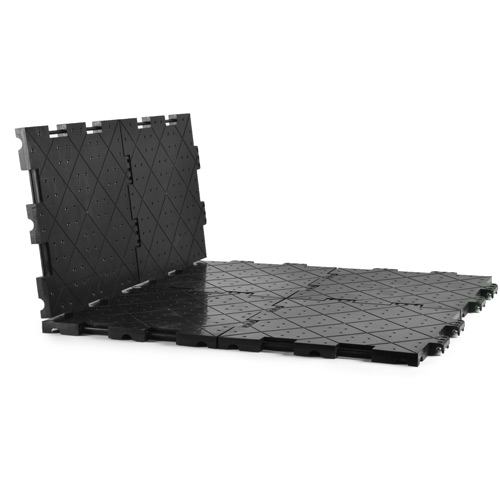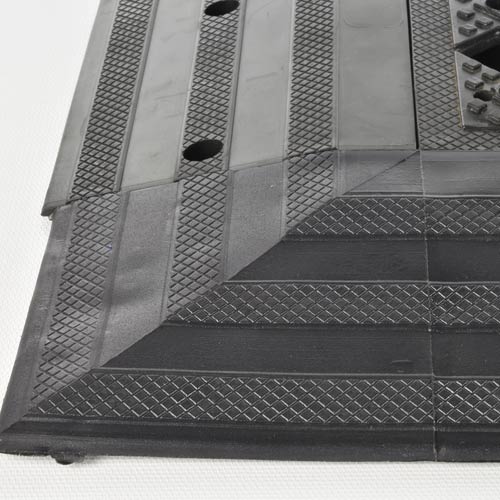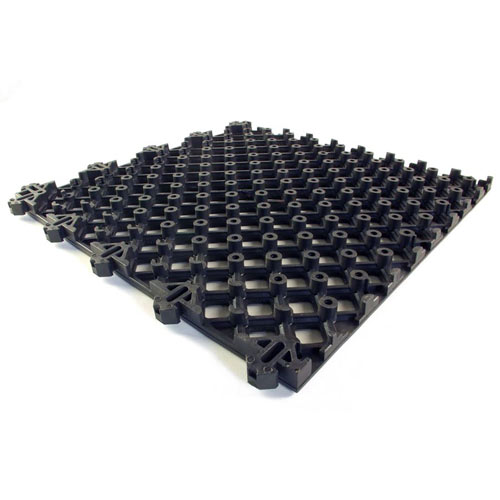 Vented garage floor tiles from Greatmats are among the best available, and there are so many pros, and only a few cons, to using them.
The Pros To Using Vented Garage Tiles From Greatmats


They are designed to allow for excellent drainage of water and fluids


They allow for free flow of air, which helps to prevent mold, mildew, fungi, and odors


They offer slip resistance and traction


They are often lighter weight than solid versions of the same design


If your garage has a floor drain, they can be hosed down making them easy to clean


They can be used in wet areas


They help to minimize hot and cold areas


They will not block in-floor heat


They will not block in-floor heat
The Cons To Using Vented Garage Tiles From Greatmats


Dirt and debris can fall through the perforations, making it difficult to thoroughly sweep or mop


Periodic removal of the tiles may be necessary to thoroughly clean debris underneath the tiles like sawdust, rocks, and small pieces of solid waste from cutting things or from falling from your vehicles


The Best Vented Garage Floor Tiles From Greatmats
Greatmats has the best-vented garage floor tiles for sale anywhere, with the following 3 products being among the most popular: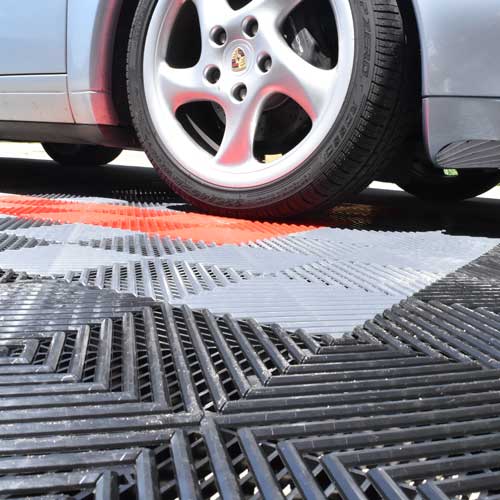 Perforated Garage Tile is a product made of polypropylene that boasts a durable, snap together design with 5 tabs per side. This unique design provides an easy installation process without adhesive and is computer-engineered for repeated installations without degradation to the interlocking tabs on the tiles. So, this is a great product to use if frequent assembly and disassembly may be required.
The garage tiles are rated for 10,000 pounds per square foot and deliver additional grip when the tiles are wet. Because water quickly and easily drains through the surface vents of the tiles, this product is very desirable for wet areas of a garage.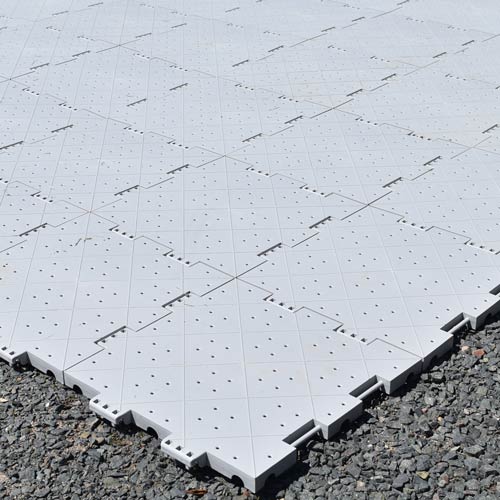 Portable Outdoor and Tent Tile 12x12 Inch is a super versatile product that can be installed over dirt, grass, gravel, sand, concrete, or pavement - making them an excellent option for a carport, garage, motorcycle parking pad, or temporary parking area.
These tiles are manufactured using tough, no-break plastic, and they feature clip-together design and drainage holes. These vents are significantly smaller than those in the Perforated Garage tile.
The product is nonabsorbent and has an anti-slip surface texture. It is high-performing and will hold its shape even when placed under extreme weight.
Safety Matta Perforated Black vented garage floor tiles are among the best cushioned tiles available for a garage or utility space. It has an interlocking lug system that is super simple to install, and the raised design of the tile permits superior drainage.
This product features a non-slip diamond shield tread design, fabulous ergonomic benefits, and anti-fatigue qualities - allowing for extended periods of garage workshop time. It's also super versatile, as it is rated for outdoor, indoor, and automotive use.
Greatmats - For The Best Vented Garage Floor Tiles
One way to customize a garage space is to start with the floor. Vented garage tiles are very easy to install and disassemble, protect your subfloor, and are eco-friendly, cost-effective, attractive, durable, versatile, and safe. They allow you to put your creativity to work to design a space to work and tinker with vehicles and equipment, or, just to park your vehicles on. They offer many features and benefits, and they prevent injuries, mold, and mildew. They give your garage space the "wow factor" in terms of aesthetic appeal and performance.
Aside from the products highlighted here, Greatmats has many other garage floor tiles from which to choose - from additional vented options to solid options. From the convenience of a quick snap-together floating floor to the insulation provided by tiles, there are many products to consider when shopping for garage flooring.
To learn more about the featured products, or, to get information on the other options available, just reach out to the amazing team at Greatmats. Together, you can decide which flooring solution is the right one for your garage.