The Best Sparring Mats - Puzzle Martial Arts Mats
By Lisa Hobbie Created: October, 2019 - Modified: April, 2020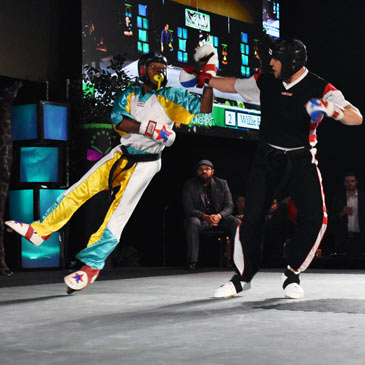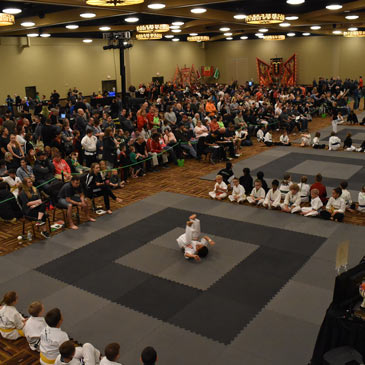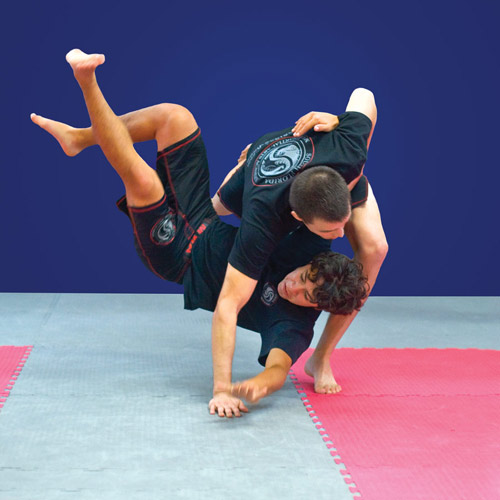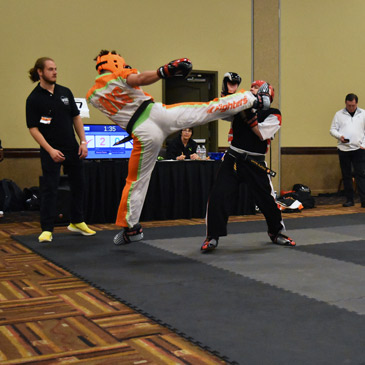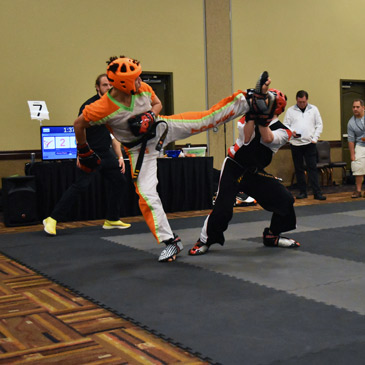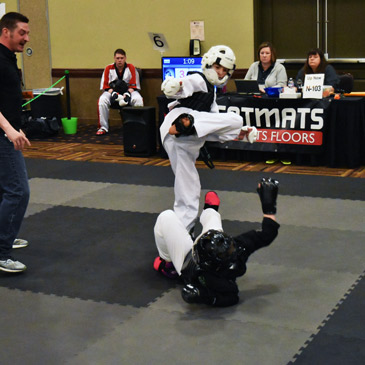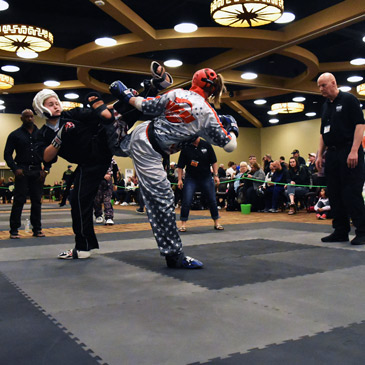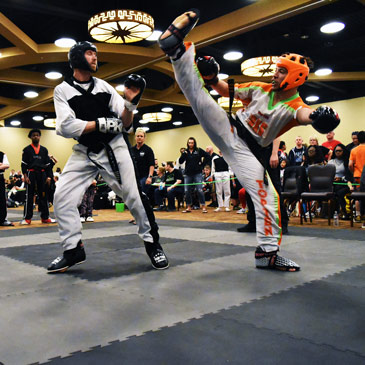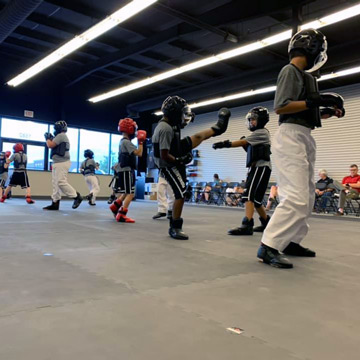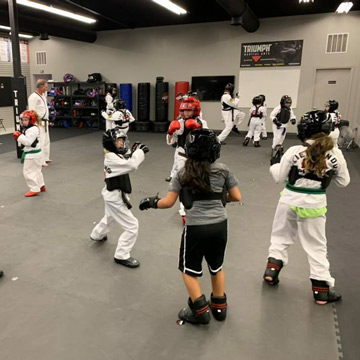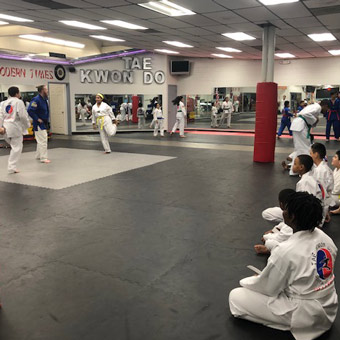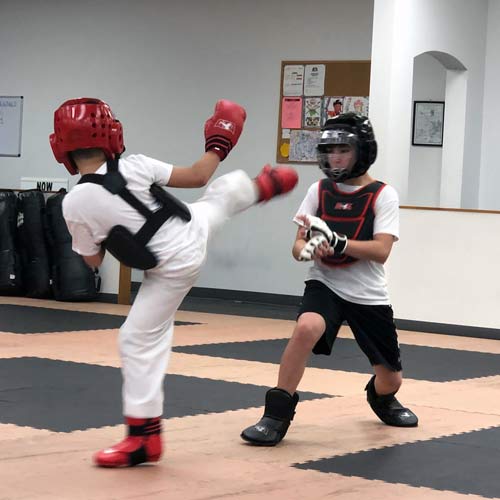 Sparring is a major part of martial arts training. In martial arts disciplines such as taekwondo, judo, karate, and more, sparring isn't always about fighting and winning, but rather, serves as an opportunity to learn and build timing, range, footwork, and positioning so that a student can go back and refine, reflect, and train harder in areas of weakness. It also provides the opportunity to practice learned techniques on a moving target or in a real-life scenario.
Sparring mats are helpful to practice on, as they provide adequate padding of the flooring system below. This allows the participants to practice a variety of moves and maneuvers safely - while doing so with little fear of injury or lack of confidence in their safety. Sparring mats should be designed for optimum footing and adequate floor protection and should protect from rug burns and injuries from falls. Portable puzzle mats, which come in multiple varieties, are among the best options. They provide a safe, comfortable, and easy-to-install training space. They are designed to meet the specific needs of different disciples of martial arts.
One of the main reasons puzzle mats are popular for sparring is that they are reversible and a different color on each side. This allows you to easily create a competition or training ring by simpling flipping the mats to the desired color to identify live areas and out of bounds spaces. Although each type of puzzle mat may appear to be the same, it's important to note the seemingly minor differences that are important factors in determining if it will fit the needs of a particular discipline.
Taekwondo Martial Arts Mats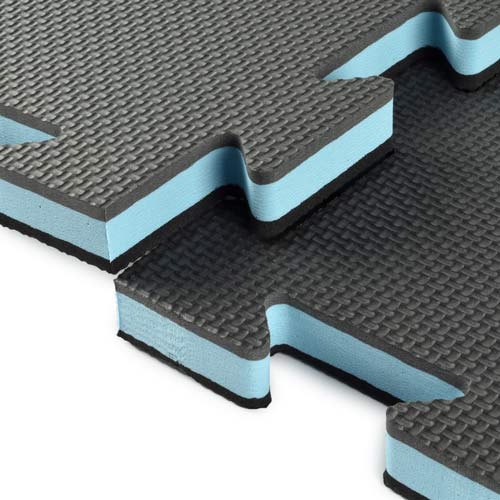 Pro Taekwondo mats are an economical option for professional dojo, martial arts, and tkd studios that are designed for bare foot use, or, with boots and shoes. They are typically at least 3/4 inch in thickness with a textured surface which is resistant to scuffs, indentations, and divots. They are also very durable, providing years of portable protection and enjoyment. Students are able to work harder and longer, because the mat provides pressure reduction and strain protection. They also provide a very tight fit of the interlocking tiles, preventing trips and slippage of tiles.
Martial Arts Karate Mats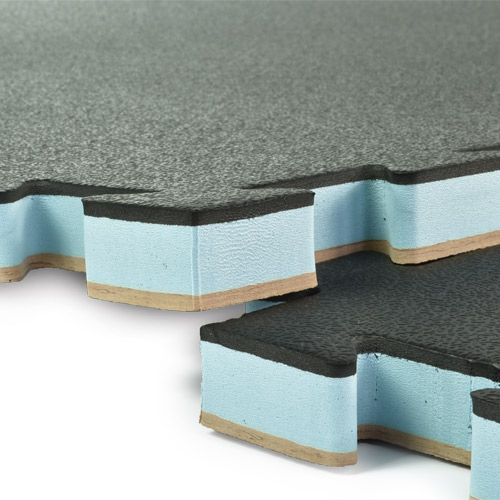 Karate Mats, although among thinner martial arts mats, provide for a slightly thicker padding than taekwondo mats, but are also slightly firmer. Typically 1 inch thick, they are ideal for Karate, Taekwondo or other striking arts studios. These mats will usually have a smooth surface finish that works well for bare feet or soft shoes. Where not quite as versatile as the surface of a taekwondo mat, it will allow for faster, more precise movements. 1 inch karate mats are a nice, versatile sparring mats option that works well with most disciplines. These eva foam mats area a closed cell foam option, which prevents moisture absorption, odor, mold, and mildew.
Judo Jiu Jitsu Mats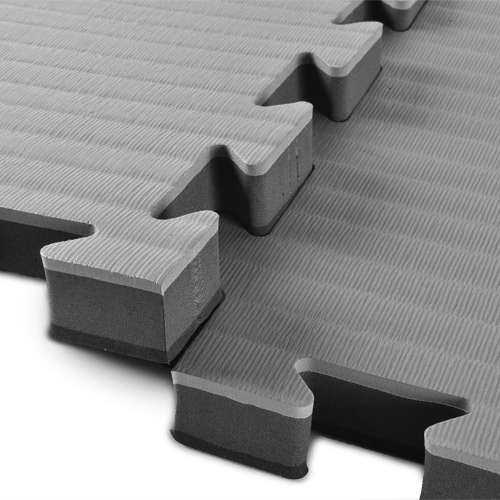 A martial arts mat that is suitable for skill development and training in both standing and ground fighting is a Judo Jiu Jitsu mat. This mat is 1.25 inches thick and surfaced with a molded tatami top that prevents floor burns. These mats provide a safe, cushioned surface for students of all ages. These mats do provide for a cushioned fall, but are also appropriately firm – allowing for a strong footing and excellent choice when considering sparring mats.
Grappling MMA Mats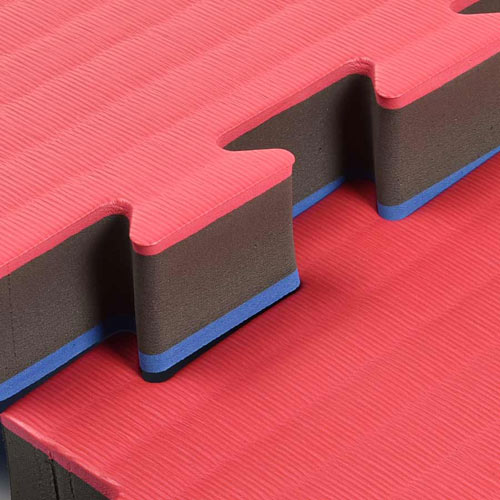 BJJ and MMA studios should provide mats that are rated for a 4-foot fall to prevent head injuries from throws and tumbles and to provide safety during practice and competition. Grappling MMA mats are typically 1.5 inches thick, and are ideal for these disciplines, as well as Judo, Jiu Jitsu, wrestling and other intense training. The mat surface's specialized tatami texture is designed to prevent mat burns and is most suitable for bare feet. Soft shoes can be worn. They may scuff the mat, but it will not affect the performance of the martial arts flooring. These grappling mats are waterproof and reversible..
Home MMA BJJ mats are very similar to professional ones, yet come in smaller pieces – allowing for installation in tighter spaces. They otherwise often provide the same thickness, surface, and ease of installation that the professional versions do.
Greatmats – The Number 1 Choice by some of the world's top martial arts facilities!
Greatmats' variety of martial arts sparring mats have been installed in hundreds of professional and home studio settings and provides the best in quality, service, and dependability. Greatmats offers puzzle mats that range from7/8 inch thick to 1 1/2 inches thick. Thicknesses of 1 inch or less are designed for striking arts such as taekwondo or karate and the thicker ones are designed for those heavy in ground work and throwing. Greatmats Home MMA mats and Grappling MMA mats both offer a 4 foot fall rating. For additional fall protection, folding gym mats are great options.
Mats come with a 1-year limited warranty and are designed specifically with the various disciplines in mind. These high-quality mats meet strict design specs and have been a favorite for trainers and teachers for nearly two decades. You can be confident in the longevity of your investment when you choose Greatmats.