What Are the Best Interlocking Rubber Floor Tiles?
By Lisa Hobbie Created: April, 2020 - Modified: October, 2023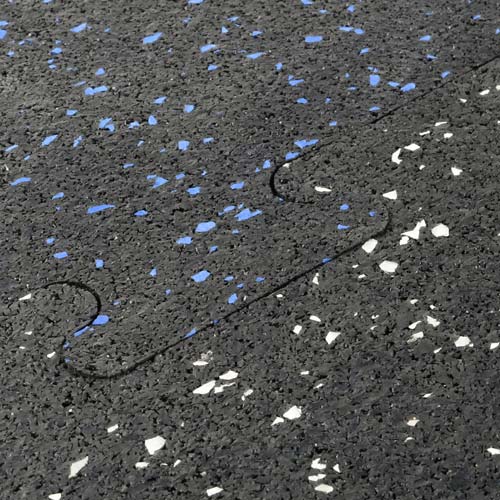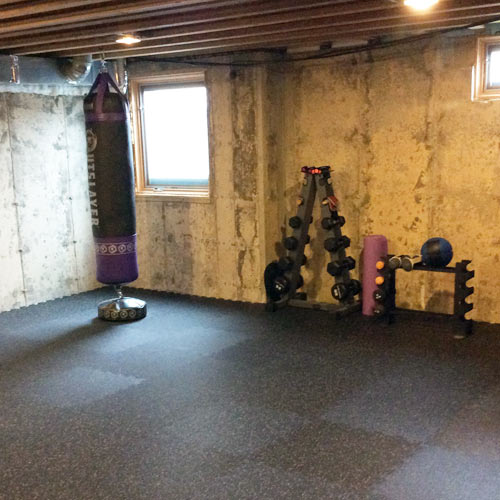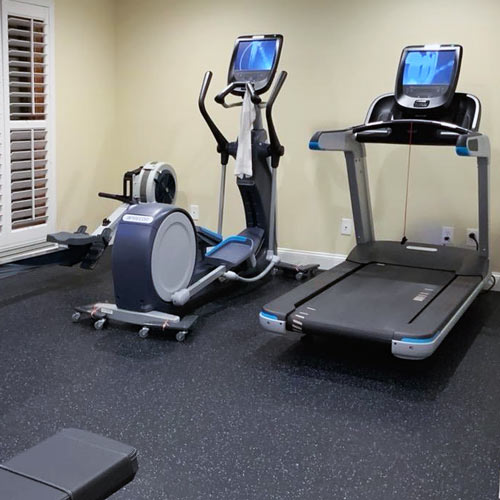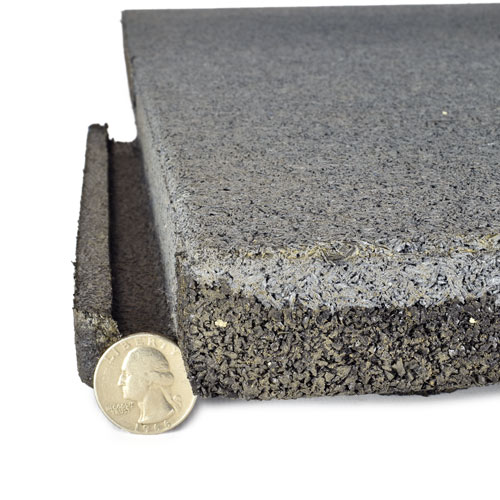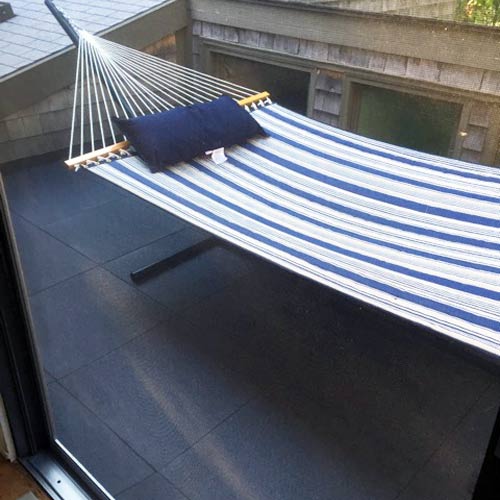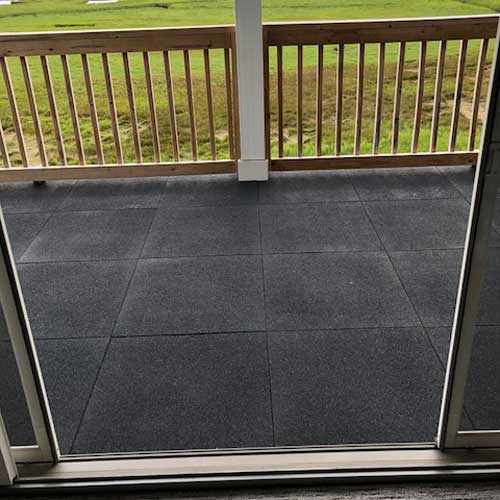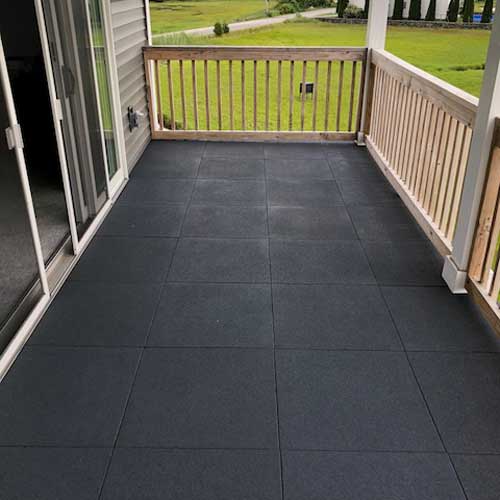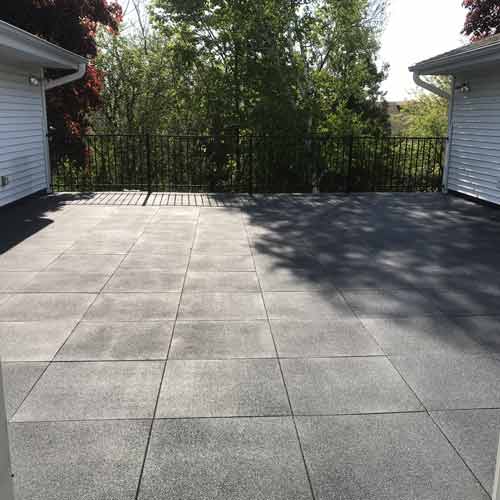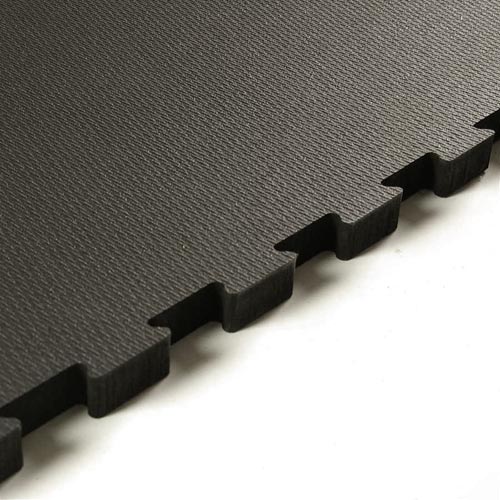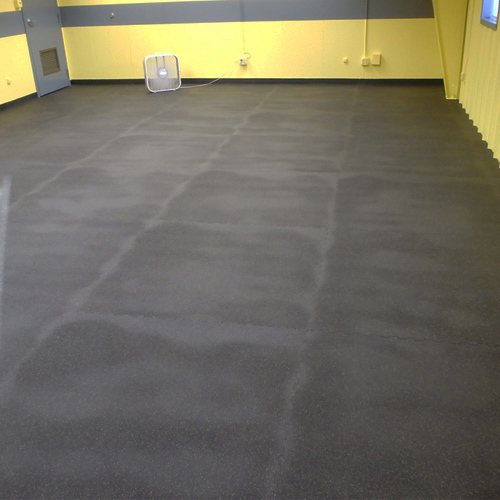 When beginning a construction or remodel project, flooring most certainly tops the list of considerations. In terms of quality, durability, and versatility, one of the best flooring material options suitable for many applications is rubber.
Often popular choices for gym, basement, or garage floors, rubber provides excellent impact absorption while also being water resistant. Once rubber flooring is installed, it requires little maintenance, with a sweeping, vacuuming, or damp mop cleaning process, as needed. Rubber floors are stain, mold, and mildew resistant.
If the desirable characteristics of rubber interest you, you may consider interlocking rubber floor tiles for your home or commercial project. Greatmats offers an excellent variety, including the best interlocking rubber floor tiles for patio tiles, weight room tiles, and numerous options in between.
Interlocking Rubber Floor Tiles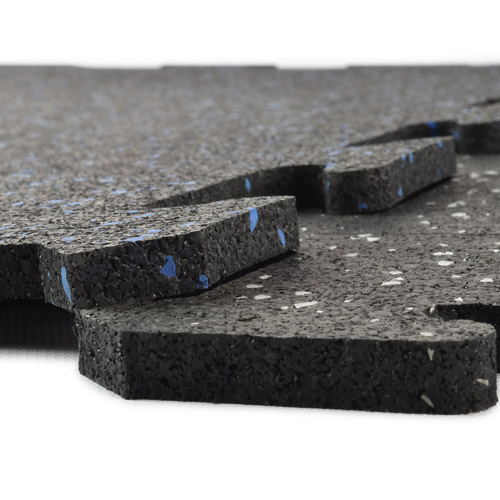 For an interlocking rubber floor tile option for a home gym, basement, or garage, the 2x2 by 8mm tiles made in the USA are an excellent choice. These tiles are very easy to install and are designed to withstand the heavy weight of exercise equipment and constant foot traffic, and they also dampen noise.
The 8mm thickness provides for durable, long-lasting surfacing, and they are simple to keep clean by sweeping and vacuuming. They offer a smooth but non-slip surface that will provide years of quality flooring.
Geneva Rubber Floor Tiles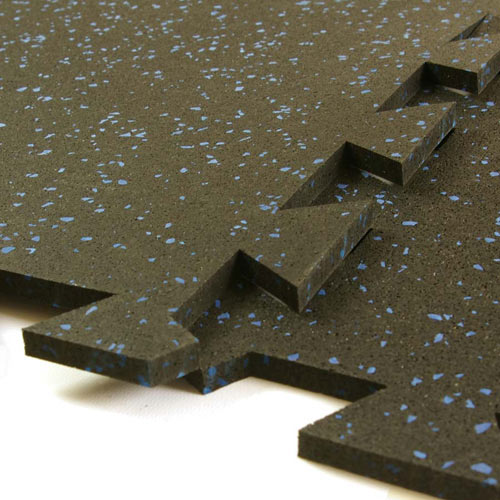 Another interlocking rubber floor tile suitable for a home gym, basement, or garage, is the ⅜ inch Geneva tile with 10 percent color. These tiles present many of the same qualities as others but may be a better choice for a basement setting with a lower rubber odor. Manufactured in the USA from recycled rubber content, these 3 x 3 tiles are 18 pounds so you can easily cover a large surface area in a limited time.
They are waterjet cut and designed to stay put without curling or moving, and they also feature tighter-fitting seams. Finally, with the colored flecks distributed throughout the tile, the unique look of this product presents a classy finish. If 10 percent color isn't quite enough for your desired look, consider the
Geneva tile with 20 percent color
.
Sterling Rooftop Tile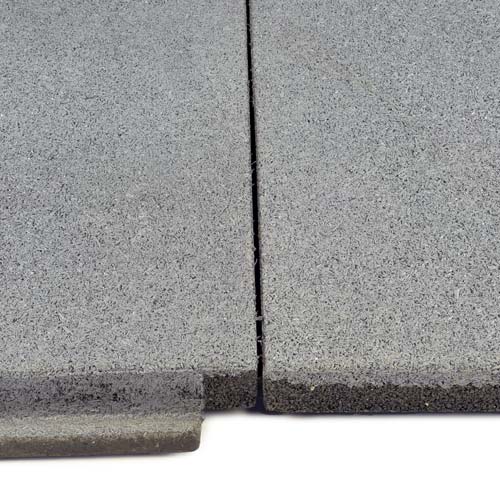 For an interlocking rubber floor tile option that works well for patios, rooftops, decks, and golf courses, the Sterling Rooftop Tile is among the best options. Transform any outdoor space into an attractive and liveable one. Not only are these interlocking rubber floor tiles attractive, but they are also designed to allow water to drain under them.
Each 2x2 ft square features various border edging and features high-end commercial-quality rubber. These tiles are manufactured from recycled rubber buffings or crumb rubber from tires and work well with home and commercial installations. Available in black, gray, and other options, too, this product is among the very best in outdoor rooftop flooring tile.
Sterling Athletic Sound Rubber Black Tiles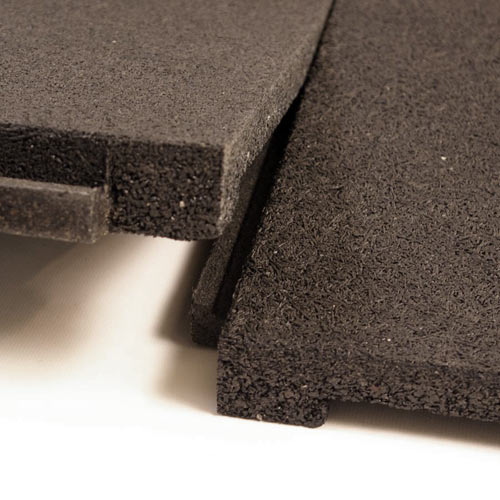 Interlocking rubber floor tiles designed for weight rooms are very heavy-duty and tough. The floating floor tiles (not attached to the subfloor) are made to last and stand up to the use and abuse of dropped weights and heavy equipment. These Sterling Athletic Sound Rubber Black tiles are made from 100% recycled rubber material, and they are easy to install and maintain.
This flooring is among the best for professional gyms, weight rooms, and locker rooms where sound reduction is needed. These all-in-one fitness floor tiles are performance-engineered to control vibrations, minimize low-frequency impact noise, and reduce the transmission of audible structure-borne sound.
Interlocking Wood Grain Tiles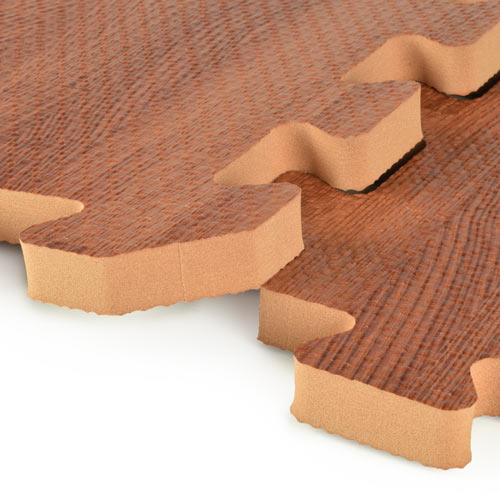 If you're looking for flooring options that are durable and easy to install but have a more attractive finish for an area such as a kitchen or family room, these wood grain tiles are a good choice. Although they are foam, they are often mistaken for rubber. They are waterproof, lead-free, and latex-free, and are very durable. The tiles feature a tight-fitting, interlocking design, and provide a soft cushioned floor with anti-fatigue qualities. They are 2x2 feet in size and made from 14 mm EVA foam. Easily customizable, the puzzle mats can be cut to fit any space, which allows for a clean and tight wall-to-wall installation.
They weigh just over one pound each, so they can easily be picked up, moved, and reinstalled. This also makes replacing damaged tiles a breeze. Enjoy the look of hardwood without the price tag or maintenance!
Interlocking Rubber Floor Tiles at Greatmats
Whether one of the options listed will suit your needs and preferences, or, whether you want to explore other rubber flooring options available at Greatmats, there really are numerous types of flooring to choose from, from flex cork rubber to 8mm rubber rolls, to rubber mat options, and more.
Regardless of the type of floor you select, it's important to find one that will keep your space attractive, dry, and comfortable. Think about other aspects of a floor that are important to you - the ease of installation, cost, material, and comfort, and one of the Greatmats' knowledgeable customer service representatives will be able to assist you with choosing the option that best suits your preferences.