What are the best inexpensive jiu jitsu mats for sale?
By Kyle Schurman Created: November, 2019 - Modified: April, 2020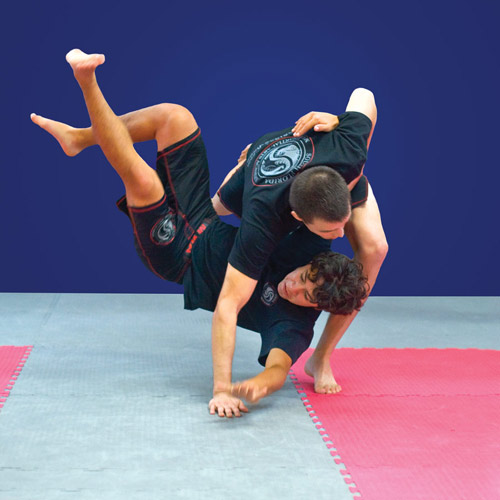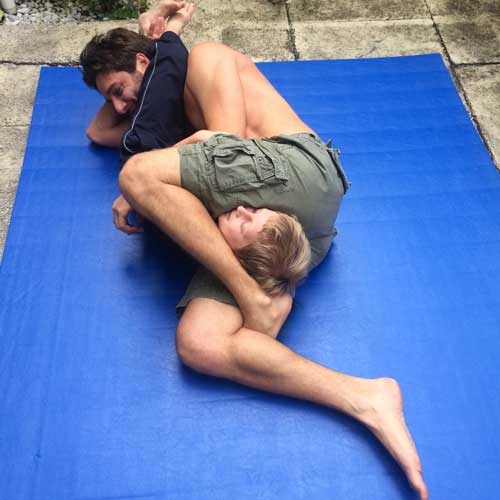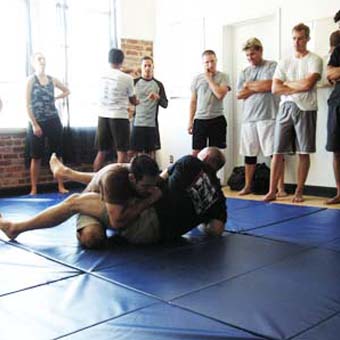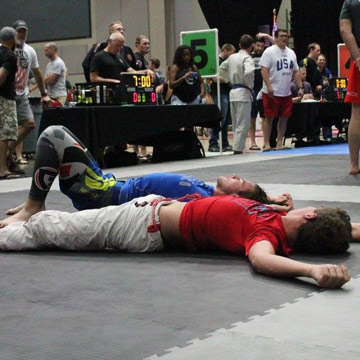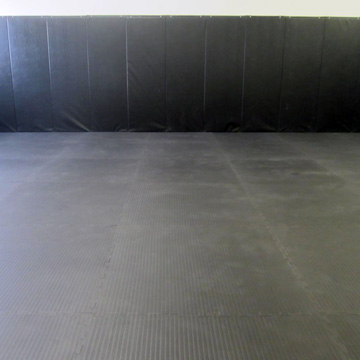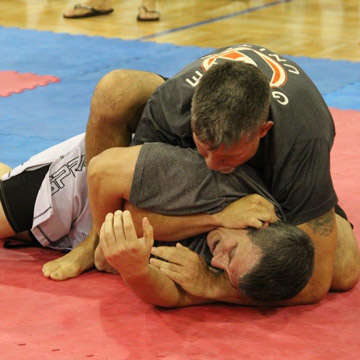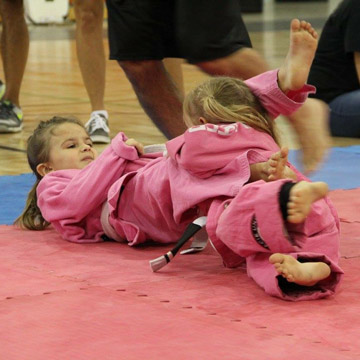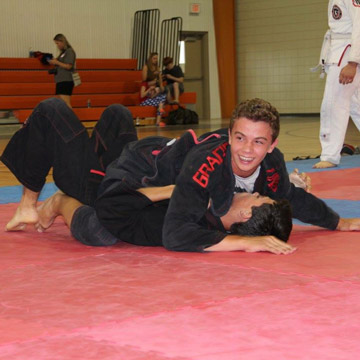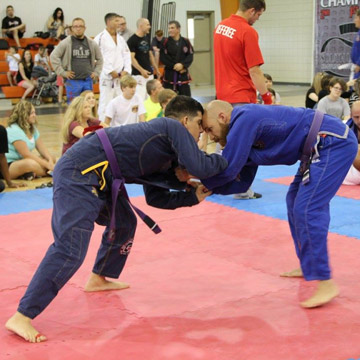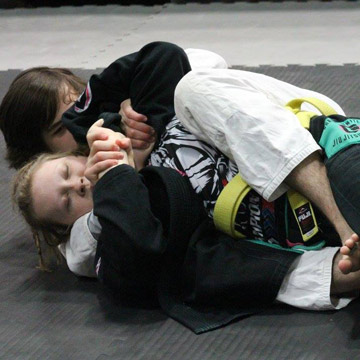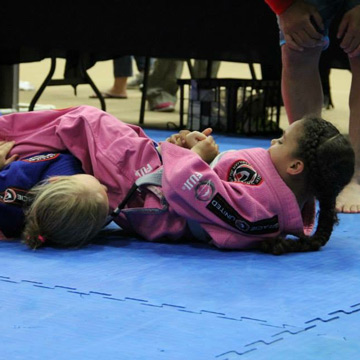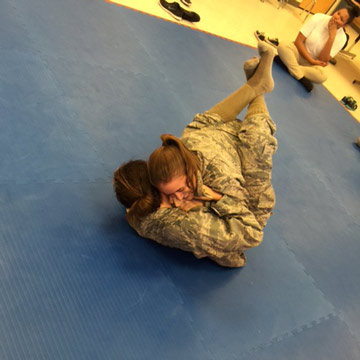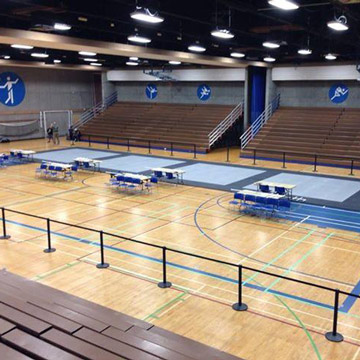 Because MMA workouts involve going to the ground, it's important to have high quality flooring available. With the right
MMA mats
, you'll avoid floor burns and bruises and most importantly, reduce the risk of injury from falling on unforgiving flooring.
Everyone wants outstanding quality in this type of flooring, but no one wants to break the bank when outfitting a gym with martial arts flooring. Fortunately, you can find low-priced MMA mats that still deliver an excellent level of durability and protection for students. Here are some of the best inexpensive training MMA mats for sale.
Grappling MMA 1.5-Inch Mat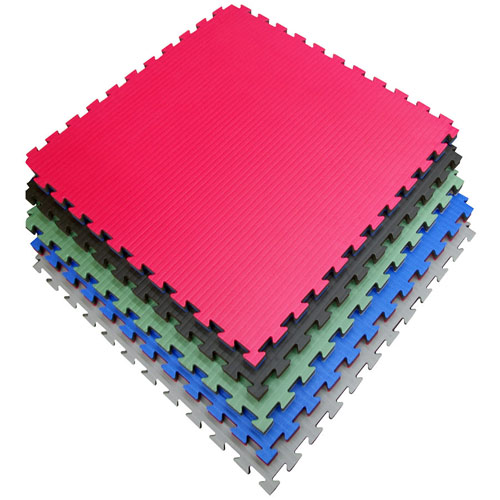 A popular choice is the Grappling MMA 1.5-Inch Mat. It is low-priced per square foot of coverage, and the installation process makes for a perfect DIY project. You can use either side of these MMA mats, which enhances the longevity of the material. Should one side of the tile become damaged, just flip it over and use the other side.
These large tiles measure 3.28 by 3.28 feet (or 1 by 1 meter), so each one has about 10.76 square feet of coverage area. This means you can cover a large area in a short amount of time. With puzzle style edges on each piece, the tiles pop together quickly and tightly. They also can be disassembled as needed to return to the original subfloor.
Each 1.5-inch thick tile consists of foam that delivers just the right amount of cushioning without sacrificing stability. It has a 4-foot ASTM fall height rating. The surface provides a good footing for athletes, but it also has a no-burn tatami surface, which will allow athletes to avoid skin burns as they fall to the ground.
You'll find this style of MMA flooring in professional studios and in competition arenas.
5x10 Ft Roll Out Mat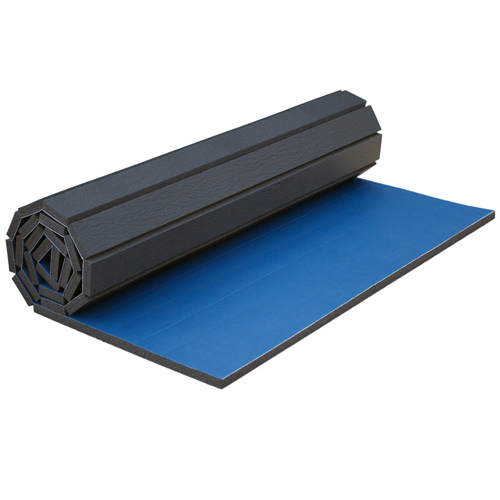 With 1.25 inches of thickness, the 5x10 Ft Roll Out Workout Mat delivers a nice level of cushioning for many types of marital arts, including MMA. The PE foam material yields a nice cushioning, but it's also tough enough to maintain its shape use after use.
To give athletes the sure footing they need for MMA workouts, the foam pad has a durable vinyl layer bonded to it. The vinyl material matches what you'd expect to find in a professional MMA studio, yet this mat has a reasonable price per square foot versus other MMA mats with a similar design.
When class time is finished, you can just roll up the flooring and return to the subfloor. The foam underside has slits cut horizontally across it. As you roll it up, the slits open up to create gaps, allowing you to create a tight roll.
With 50 square feet of coverage area, this surface can accommodate one or two people adequately. It works nicely in areas where you don't need to cover the entire room with padding, giving you a flooring that you can move and use anywhere. Once it's rolled up, it easily can be transported to a different location, proving excellent versatility.
Gym Mats 5x10 Ft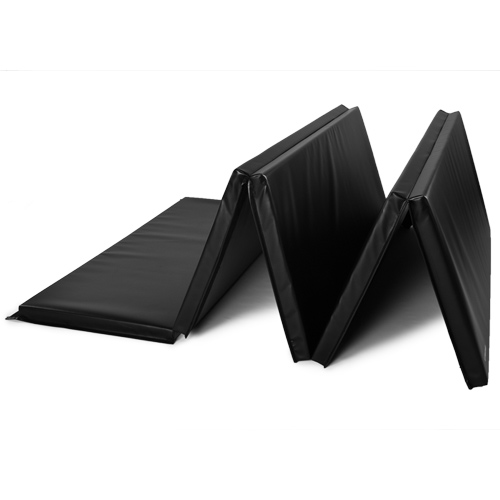 If you need a bit of extra padding in your MMA mats, the Gym Mats 5x10 Ft product has a 2-inch layer of foam, yielding excellent cushioning properties. It has a slightly higher cost per square foot than the previous entry on this list, but it also yields more protection.
One reason why this mat works so nicely in an MMA gym is because of the hook and loop connectors on all four sides of the mat. This means you can securely connect multiple pieces to each other to create a large enough space to train comfortably. A single mat has 50 square feet of coverage area.
The 2-inch foam has excellent rebounding properties, providing the impact absorption MMA athletes need when they fall to the ground. But it also returns to its original shape after absorbing the impact.
A durable 18-ounce vinyl cover protects the foam as people train on it, meaning athletes can work out with either bare feet or shoes. Additionally, all seams are double stitched to ensure a long lasting design.
Safety Mat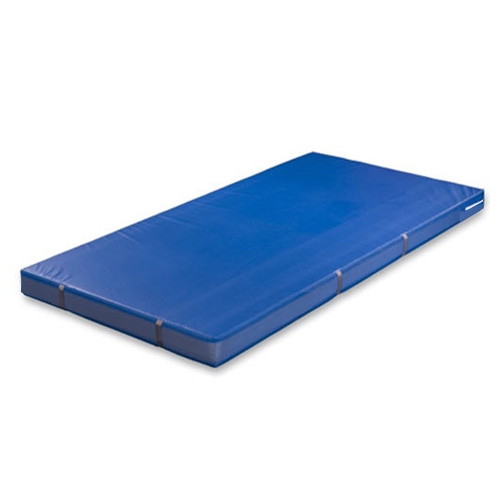 Although the Safety Gymnastics Mat is a bit pricier than the other MMA mats on this list, it has extremely thick padding, creating a nice option as a crash mat.
With an 8-inch thickness measurement and a high density foam, this mat has excellent cushioning and durability. No matter how often people fall on it, the foam will bounce back to its original shape.
The foam is encased in an 18-ounce vinyl coated polyester cover, which has outstanding durability. Double stitching is used throughout the vinyl to reduce the possibility of rips and splits in the seams.
The cover contains a number 10 YKK zipper, which can stand up to regular use, giving you a good value in this mat. When seeking to create a cleaner surface for workouts, it's easy to safely wipe down this vinyl material.
For more on this topic please review our
MMA Mats
product page.