What Are The Best Garage Tile Textures?
By Lisa Hobbie Created: October, 2021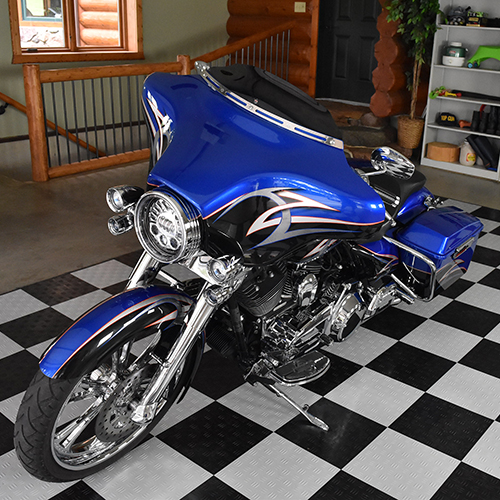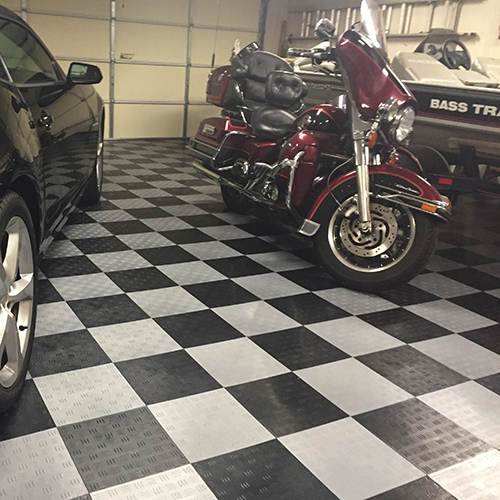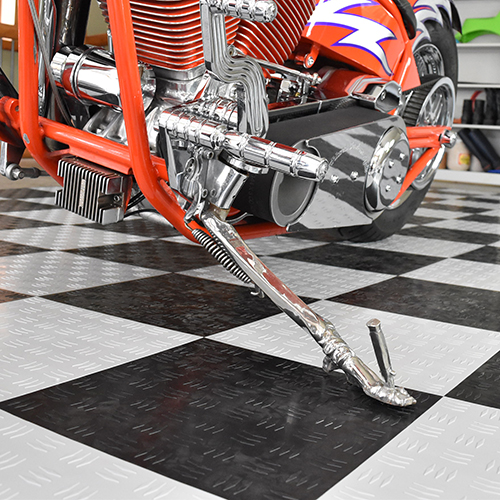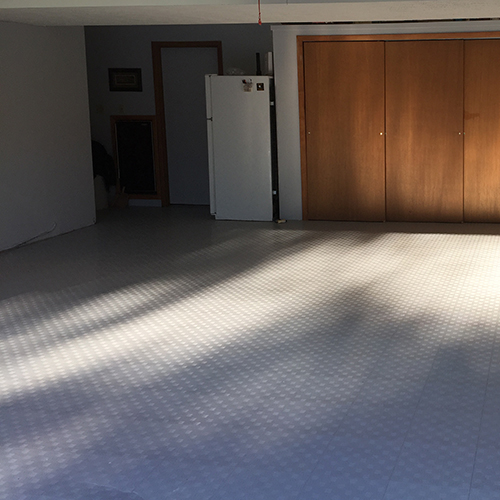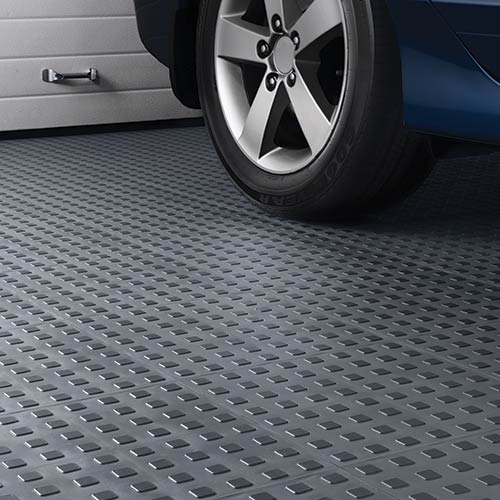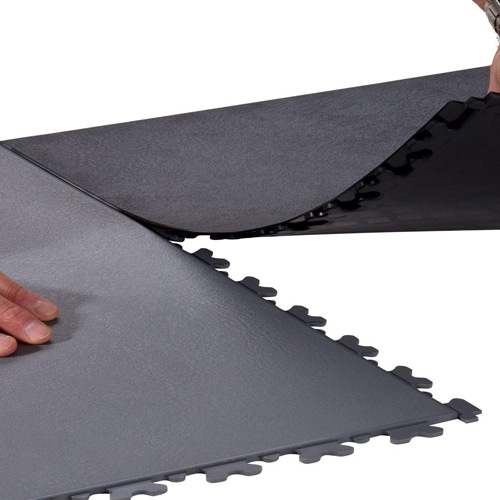 The best garage tiles texture options range from coin top to diamond top and raised squares to smooth stud, leather, slate, perforated, and marquis textures.
If you are considering installing a garage floor, Greatmats offers the best variety of garage tiles texture options available anywhere. Each textured tile delivers some fabulous features and benefits, from non-slip grip to superior drainage properties.
Of the many different garage tiles texture options available, the following 5 products are among some of the best:
These five products represent a variety of garage tiles texture options, each of which are attractive and high performing.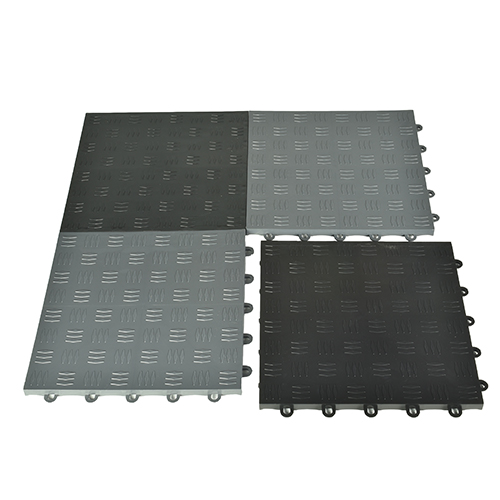 Diamond Garage Floor Tile a garage flooring solution that is made in the USA from polypropylene plastic. It has a unique diamond top surface that offers grip for standing, driving, and parking on. It's also waterproof and non-absorbent.
This particular flooring solution is durable enough to endure heavy weight loads of up to 10,000 pounds, whether vehicles, heavy tools, or equipment. They will not crack or sink in, and because of their tight fitting connector system, they will not disconnect unintentionally.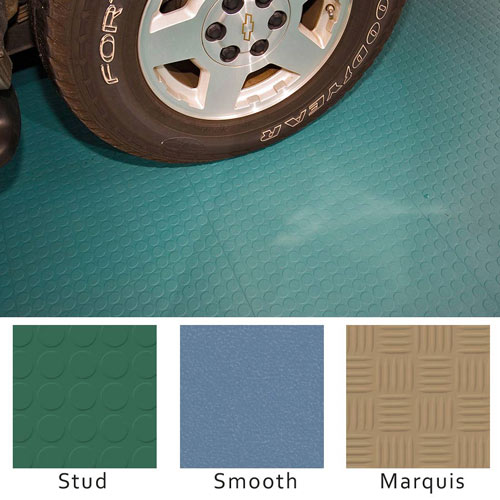 Colored Tuff Seal Floor Tile is a product that is available in smooth, stud, or marquis surface textures and 15 different colors. It has a Shore A 90 hardness.
This garage floor delivers a surface with a virtually seamless finish. The hidden connecting and sealing method delivers a tight-fitting floor with seams that are virtually invisible, allowing you to cover a whole surface with very little effort.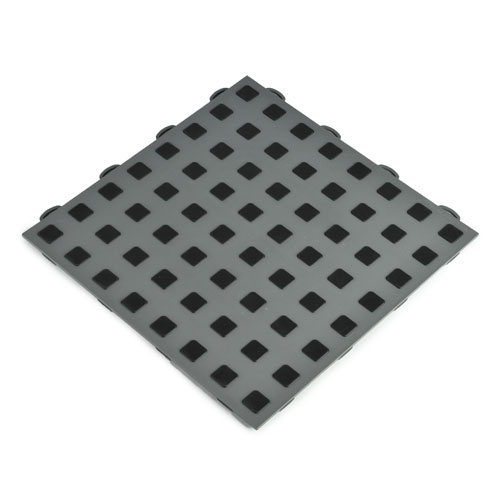 TechFloor Premium Tile with Traction Top offers superior grip when wet or dry. It is available in blue, gray, white, red, and dark gray - all of which also have black in them.
This garage tile is made of polypropylene and TPE (thermoplastic elastomer) and provides a super durable flooring surface. These tiles are easy to assemble with their loop and tab attaching system that keeps them locked tightly together with a seamless look.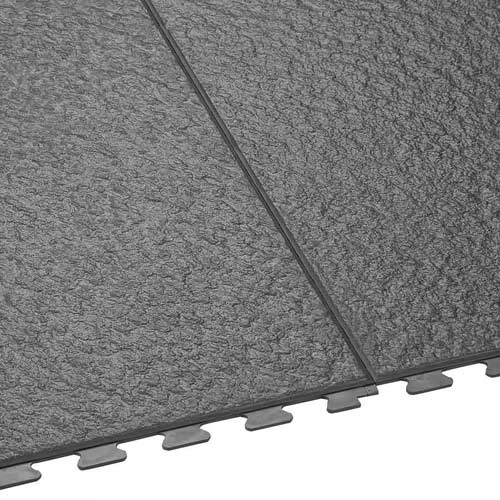 SupraTile 5.5 mm Hidden Slate Black / Grays are modular PVC garage tiles with a slate texture and appearance. They come in 6 different garage floor colors - beige, terracotta, royal blue, tan, red, and sandstone.
This tile is resistant to urine, chemicals, oils, mold, and mildew, so they are perfect for damp garages. They will also resist abrasion and impact, and they deliver a warm and comfortable footing. They are a breeze to install over virtually any existing garage subfloor, and they have a Shore A 92 hardness.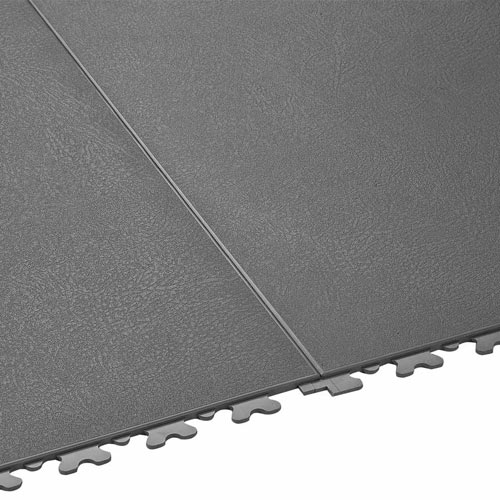 SupraTile 5.5 mm Hidden Leather Black / Grays are modular PVC garage tiles with a leather texture. Like the hidden slate version, this one is also resistant to urine, oils, chemicals, mold, and mildew, as well as impact and abrasion. It can quickly and easily be installed over most subfloors - even old and contaminated ones. This product also offers sound absorption.
Greatmats - For The Best Garage Tiles Texture Options
The featured products represent the most popular garage floor tile types available. They look great and perform well, and they give any garage floor an upgraded look and level of versatility with their unique texture varieties.
Whether one of the highlighted garage tiles suits your needs, or, if you are interested in exploring other options, Greatmats has the best selection of flooring available anywhere, as well as unbeatable quality and service.
If you'd like more information about the garage flooring products available, just reach out to the friendly and knowledgeable team at Greatmats. They can answer questions, provide details on any product, assist with order, send samples, and so much more. They can even help you decide which garage tiles texture is the right one for your product.
When you're ready to go to work on your garage flooring project, let Greatmats go to work for you! With the best pricing, warranties, and service available anywhere, you can't go wrong when you purchase your flooring from Greatmats.