The Best Birthday Gift Mats For Her
By Lisa Hobbie Created: September, 2020 - Modified: June, 2023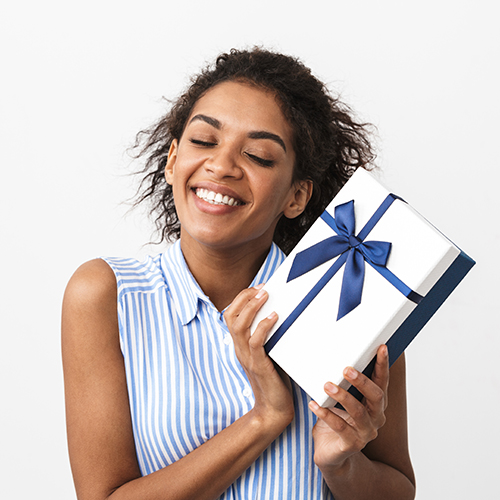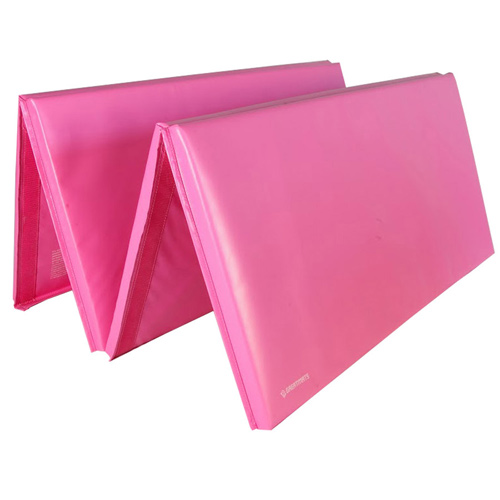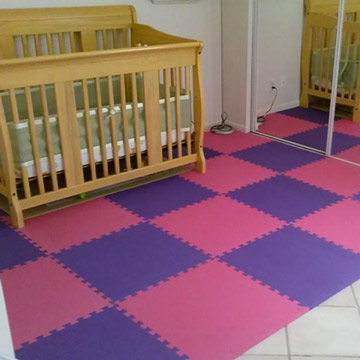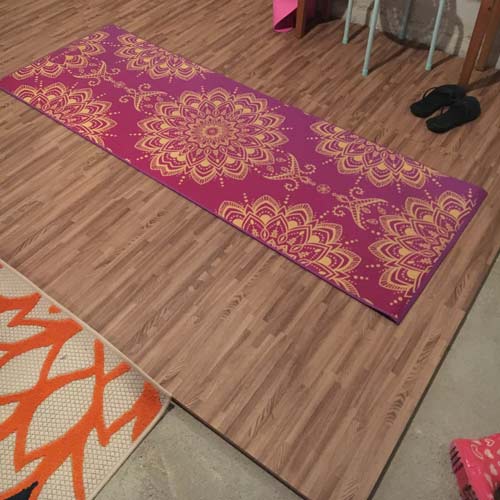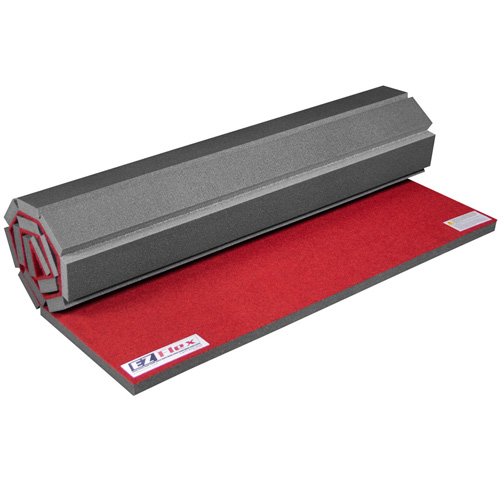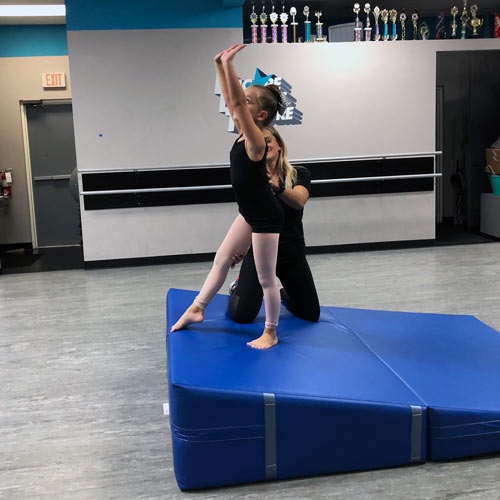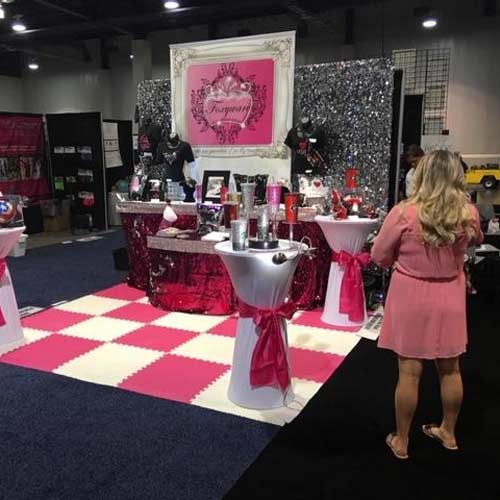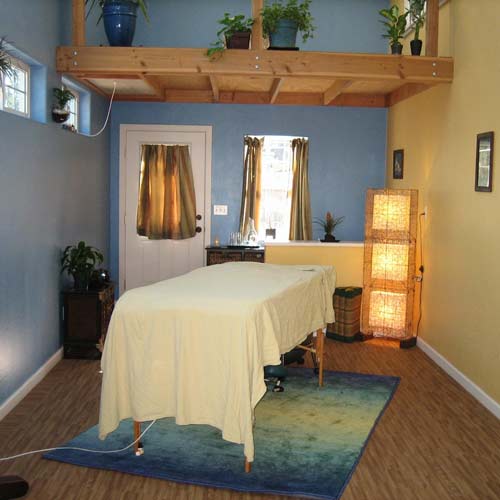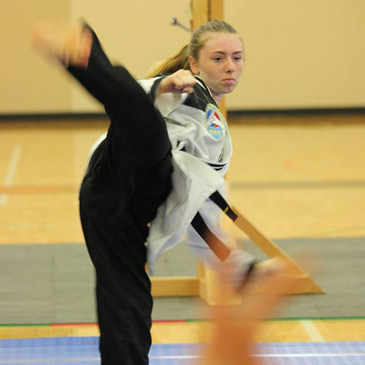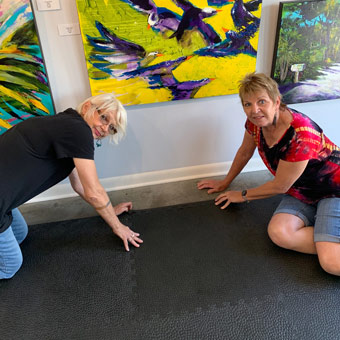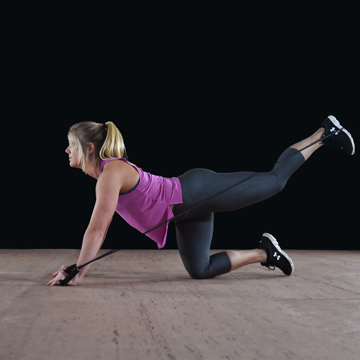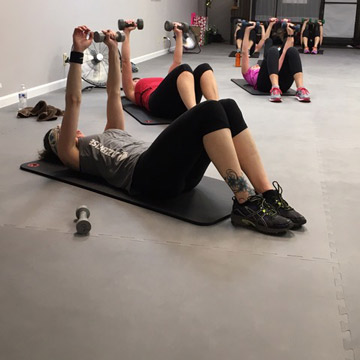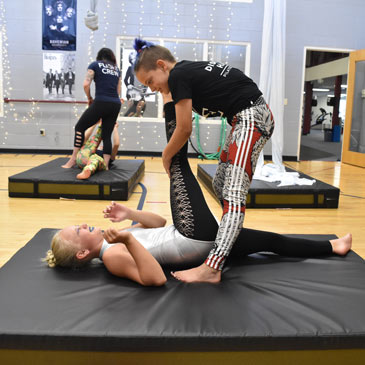 If you have a special female in your life, it is likely important to you to find her the perfect gift for a holiday or special occasion. Whether you're shopping for you mom, girlfriend, wife, sister, or group of good friends, and whether the occasion is a 21st, 30th, 60th or other landmark birthday year or event, making this girl or these women happy with the perfect gift is likely something you aspire to do.
When thinking of ideas for birthday gifts for her, you may not have considered flooring or matting. But if that special female likes to exercise or practice sports and physical fitness, one of the best gift solutions for her may just be a tile or mat option from Greatmats!
Discount Gym Mats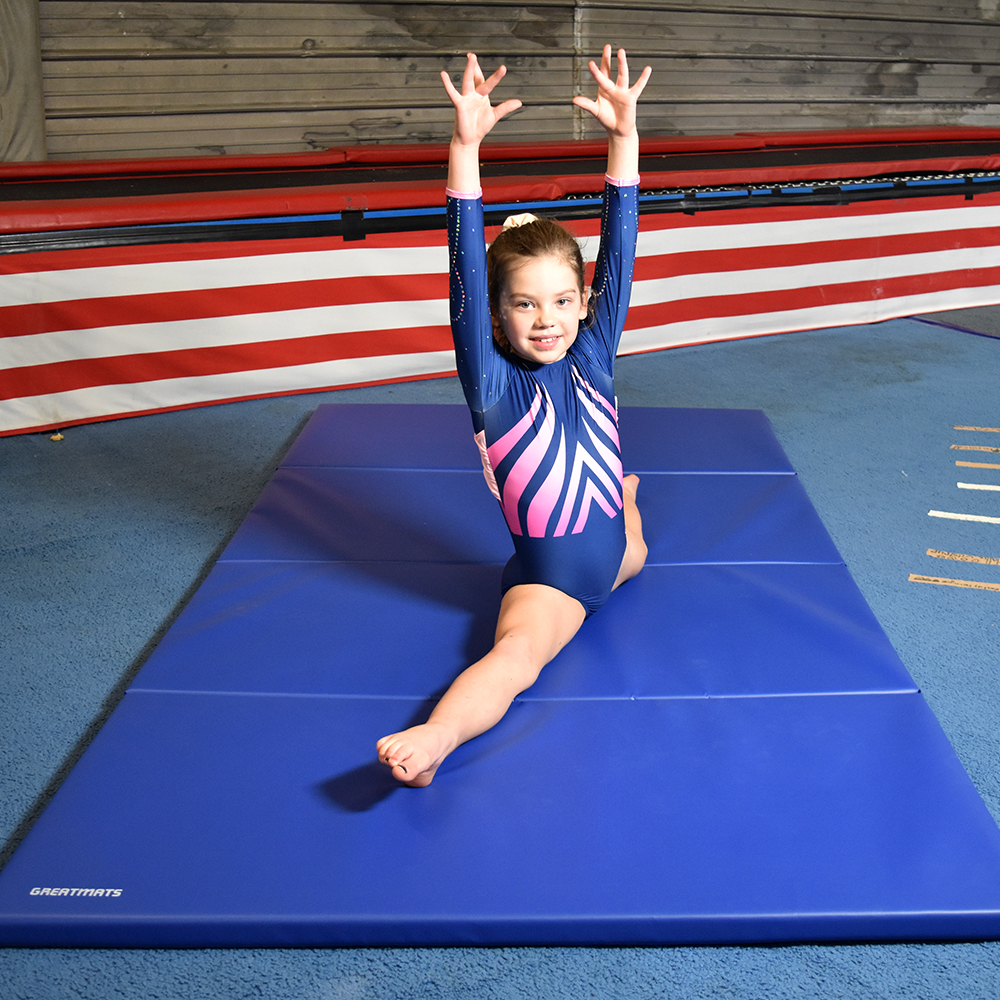 If your special female likes to tumble, cheer, and stretch, one of the best birthday gifts for her may be a discount gym mat.
These folding mats are durable, economical, and versatile, and would work for a wide variety of physical activities.
This folding mat is an affordable option that is easy to unfold and fold back up for easy storage and portability. These folding mats are lead free and are made of the highest quality materials available. They come with a 1 year warranty, and the durable, inner PE foam core provides support and comfort, as well as delivering softness and shock relieving qualities.
They also are designed to prevent the growth of mold and mildew, also reducing the likelihood of smell and rot.
Premium Foam Mats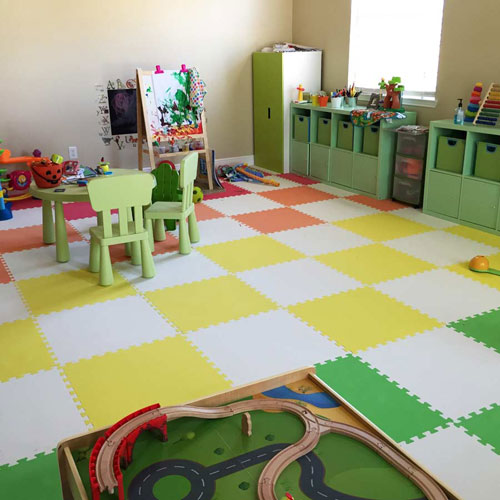 To transform a space into one that provides a vibrant look and a cushioned layer of safety for your little girl to play on, choose the ⅝ inch premium mats for birthday gifts for her.
These mats have so many benefits, including thermal insulation, noise suppression, and waterproof properties. They are also stain resistant, which comes in handy if your little girl and her friends are eating or drinking in the play area.
These mats come in 15 brilliant color options, so you can choose one, two, or many colors to create a custom design for the special girl in your life.
This top quality EVA foam flooring helps prevent injuries like bumps and bruises from falls and provides shock absorption, too. It also features a thatch surface as the texture on these mats, so they will stand up to constant use and resist scuffing - even after rough play. This birthday gift also includes a 1-year warranty against product defects, but you can expect them to last for 10 years or more.
Reversible Wood Grain Floor Tiles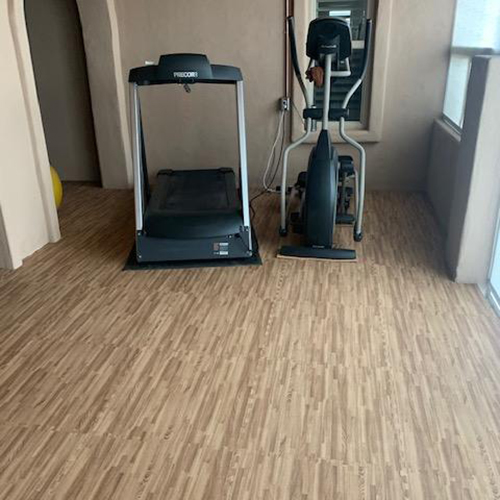 If your wife or daughter would like a cozy space to workout that still looks classy, these mats would make good birthday gifts for her. These reversible wood grain floor tiles make for a great DIY project.
They are suitable for exercise or activity flooring and are a cushioned, economical alternative to a traditional wood floor. They also work well as exercise mats as they are waterproof and durable. These 2x2 interlocking tiles are made from 14mm thick EVA foam and feature an anti-fatigue component, and the colored foam core helps keep the floor looking nice longer if and if wearing starts to occur on the wood look surface.
Another great benefit is that with a thatch surface on the reverse side, you can easily flip the tiles to preserve your wood grain finished side when high traffic or activity is taking place. This is generally the preferred side for fitness related activities.
Home Cheer Floor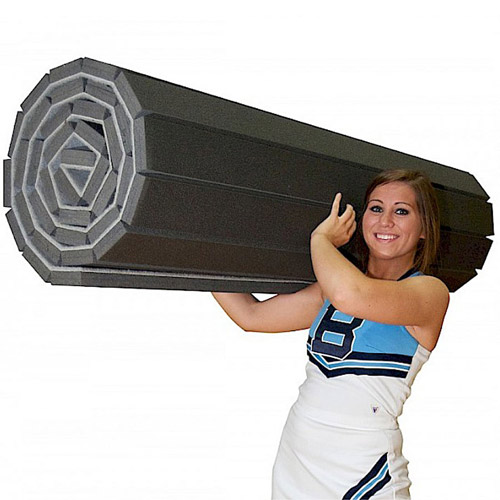 Maybe you have a cheerleader or gymnast on your shopping list. If so, a home cheer floor is among the best birthday gifts for her.
These cheer mats are lightweight, durable, and portable, and they are made from high performance, carpeted sports foam. They feature a roll up design and are available in different sizes and thicknesses.
These home cheer floor mats can be used indoors or temporarily outdoors, and will stand up to regular use with a 1 year limited warranty. The mats are constructed with a foam backing that is sliced part of the way through to make them easy to roll up, too. This carpet topped PE material is top quality and high performing.
Incline Wedge Mat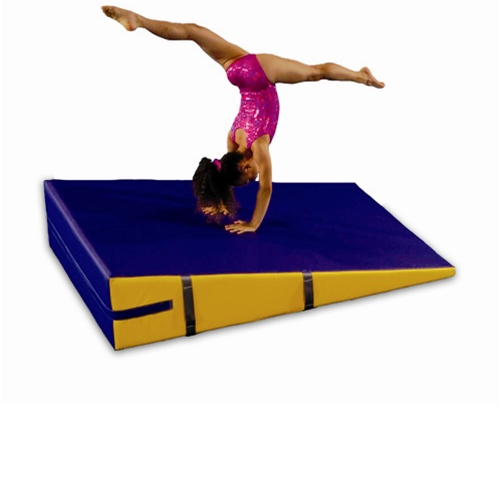 If you have a girl in your life who is just learning or attempting to master tumbling skills, an incline wedge mat is among the best birthday gifts for her.
This specialized skill mat allows for your athlete to start at the high end of the mat and work along the downhill portion of the wedge. This helps her adapt to making her body move correctly for a given tumble skill or stunt until she masters it and is ready to perform it on a flat floor surface.
These incline mats are super durable and constructed using the highest quality materials. They come in a variety of colors and folding or non-folding options.
Greatmats for Birthday Gifts for Her!
Although some of the most popular birthday gifts for her have been highlighted, there are numerous other options for the special female in your life. Simply reach out to the customer service team who will help you determine the best product given space, budget, and other preferences.