What Are The Best Interlocking Gym Mats?
By Lisa Hobbie Created: January, 2021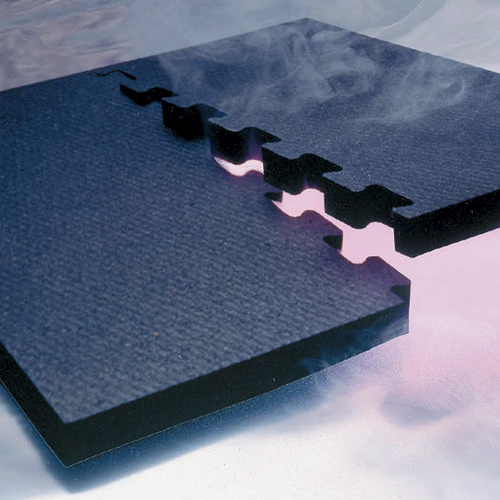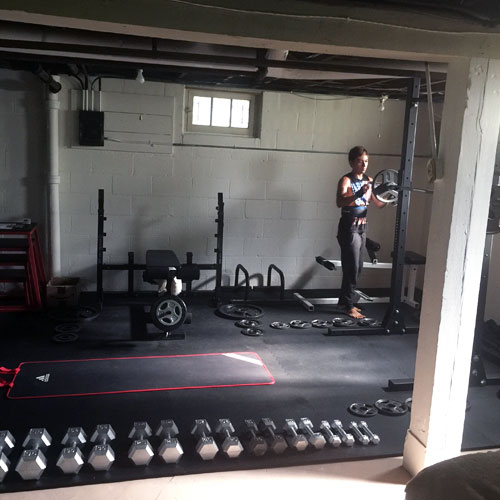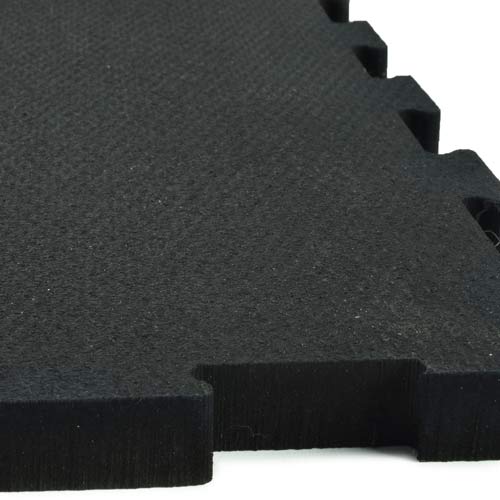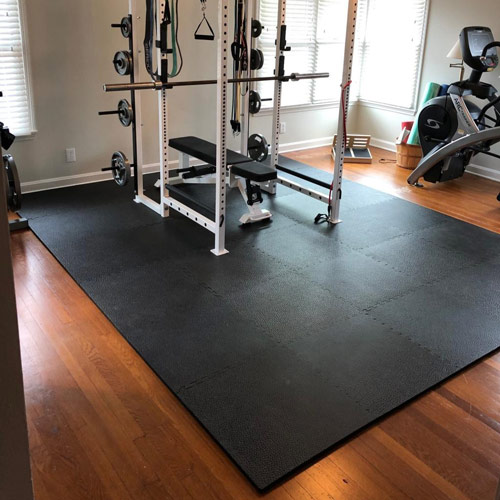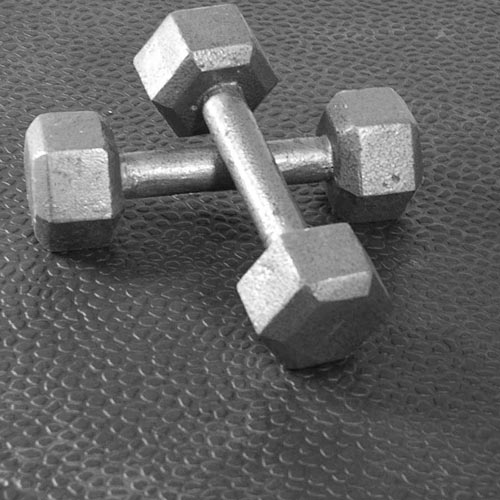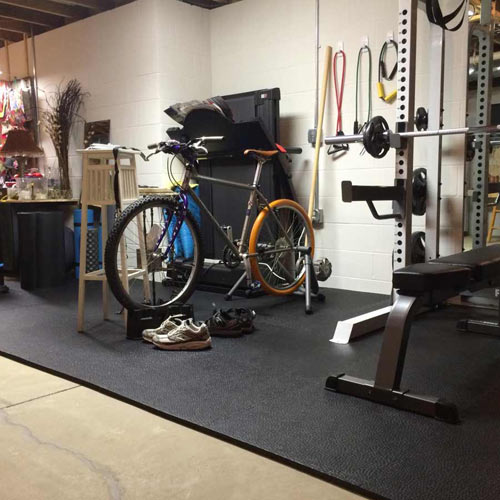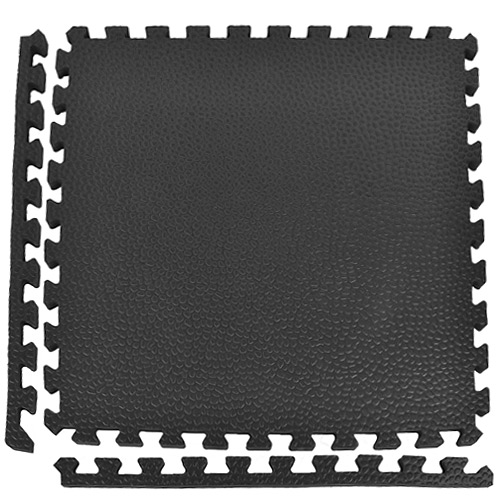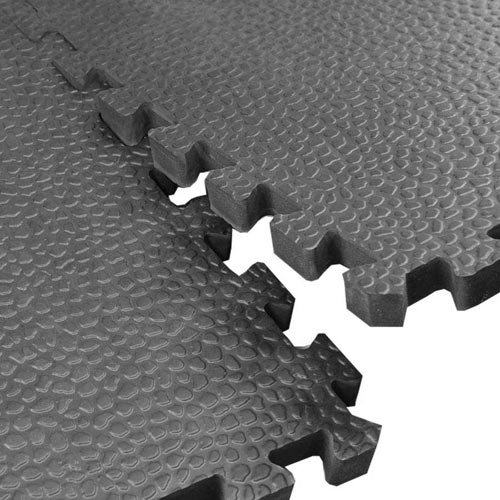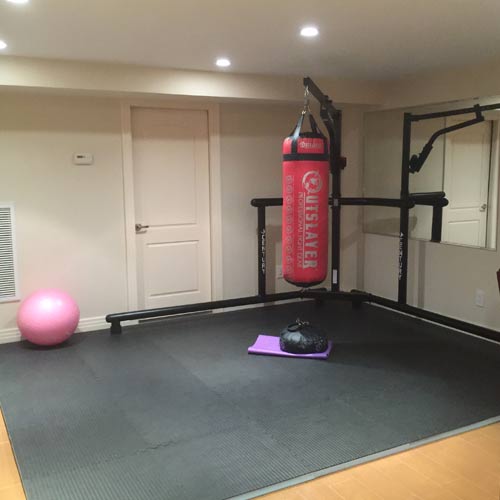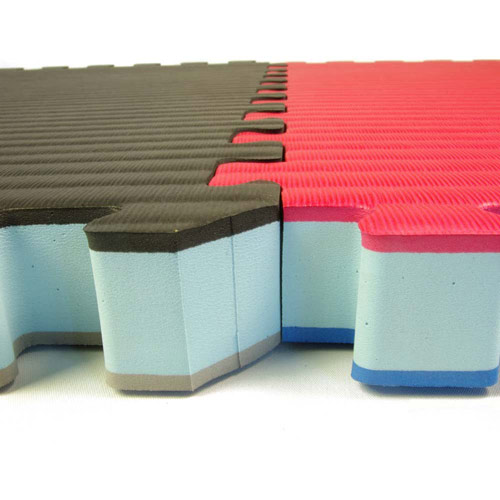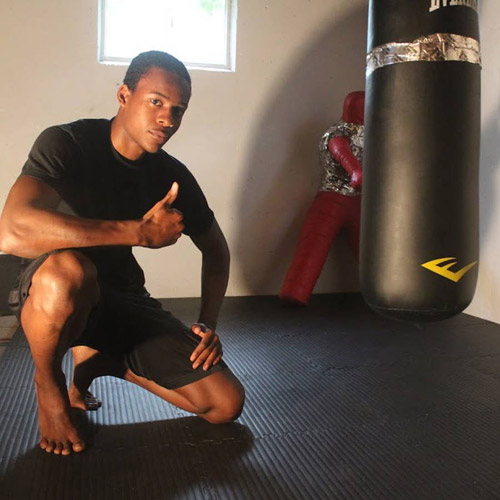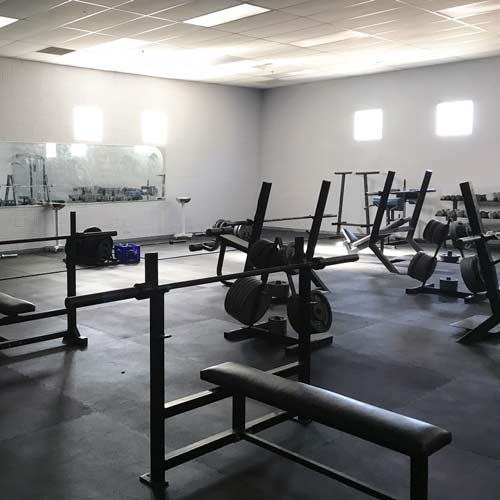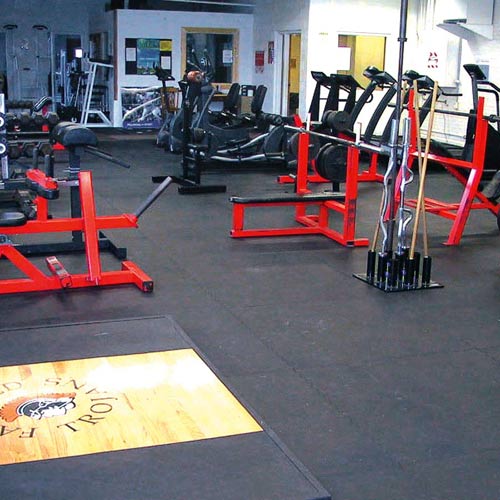 Utilizing
interlocking gym mats
is one of the best ways to provide a complete or partial flooring solution for a home exercise space or garage gym. These mats are typically fast and easy to install for a DIY installation and designed specifically to withstand the weight of equipment and cardio machines and heavy foot traffic from users.
Greatmats offers the best interlocking gym mats available. Here, we will review a collection of 5 popular products, some of which are foam and others that are rubber:


Each of the 5 products we will highlight delivers excellent value and superior quality. Deciding which mat to go with will likely depend on the size you're looking for, your material preference, and your budget.

What are the best foam interlocking tiles for gyms?

Gym Floor Workout Fitness Tiles are the most durable interlocking foam gym mats. Made from extra high-density EVA foam, they feature a pebble surface texture for a non-slip surface that will last.


Because these tiles are made of EVA foam, they are lightweight and easy to move around and install. It will not offer the same durability that rubber does, but it will allow for a super-fast installation and is still plenty sufficient for most home gyms.

An economical product manufactured specifically for use in home gyms and weight rooms, the product is lead and latex-free, waterproof, and able to endure the use and abuse of heavy exercise equipment. This option can be installed wall-to-wall or as an island installation, and it offers protective cushioning for times you take your exercise to the floor.

Each individual tile measures 2x2 feet, which provides roughly 4 square feet of coverage. Even when placed under stress from heavy use, the puzzle-style edges will hold the tiles tightly in place.

Home BJJ Mats are the thickest interlocking foam mat option and have numerous color options like blue, red, black, and gray. These puzzle style interlocking gym mats are 2 feet by 2 feet and 1.5 inches thick. They are most suitable for workouts with bare feet, such as martial arts or yoga, and they have a surface texture that is designed to prevent mat burns.


They are waterproof, reversible, and provide for a simple DIY installation. They can simply be laid over a flat surface and require no additional padding or adhesive to stay in place and provide superior protection from injury. These are durable and long-lasting, and cleaning and sanitization of them is a breeze.

What are the best rubber interlocking tiles for gyms?

This ¾ Inch Thick 4x6 Home BJJ Mats is a product that is made in the USA of 100 percent recycled rubber content. Each tile is 4 x 6 feet and ¾ inch thick. The interlocking tabs are precision waterjet cut - creating a virtually seamless floor. These tiles are easy to install without adhesive, and they can be cut for wall to wall installations.

These heavy-duty and tough rubber tiles are perfect for weight lifting areas as they will stand up to free weights, such as dumbbells, kettlebells, and barbells striking the floor intentionally or unintentionally.

To clean this product, a simple damp mop and hot water will do the trick.

8 mm thick Interlocking Rubber Floor Tiles provide a heavy-duty rubber gym floor. These 2x2 foot tiles are made in the USA and make for a fast and easy installation.


They are specifically designed to withstand the heavyweight of fitness or weight equipment and foot traffic, and the tiles also dampen noise. Their smooth, non-slip surface and 8mm thickness provides a durable, long-lasting surface for years of workouts and athletics that is easy to clean with a broom or vacuum.

Rubberlock Floor Tiles are superior interlocking gym mats. They are 4 feet by 4 feet and ½ inch thick. The mats are commercial grade and do an excellent job protecting your flooring from damage that can occur if the potential of the incidental dropping of heavyweights is present.


These provide excellent protection under heavy equipment with their ½ inch thickness. Even when placing heavy objects on them, they will not fold or dent. They also dampen sound and reduce noise levels.

This product does have an odor that will dissipate with ventilation over time, but if you're highly sensitive to rubber smells, one of the other products is probably more suitable for you.

Greatmats - For the best interlocking gym mats!

Exploring the many options of interlocking gym mats may feel overwhelming. If so, allow Greatmats to go to work for you! With the many safe, comfortable, and attractive mat options to choose from with options to suit any material preference, thickness, size, or budget, the team at Greatmats will help you find the option that is perfect for your space!

No matter which solution you decide on, you simply can't go wrong when you purchase interlocking gym mats from Greatmats!