Carpet Tiles And Mats Materials
By Lisa Hobbie Created: October, 2021 - Modified: October, 2021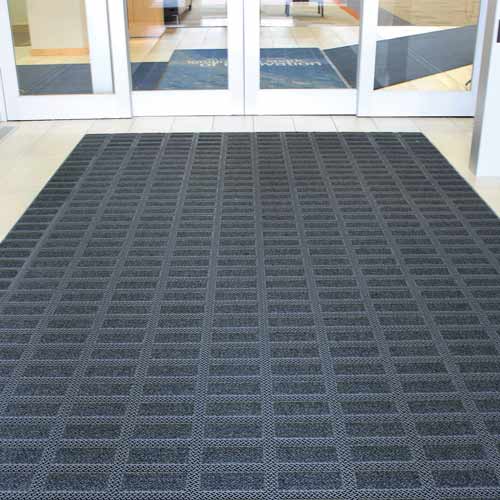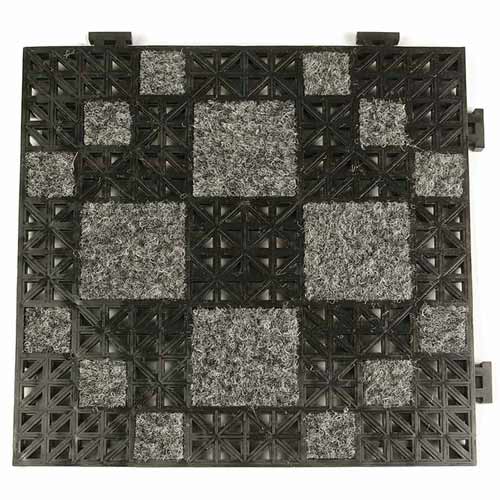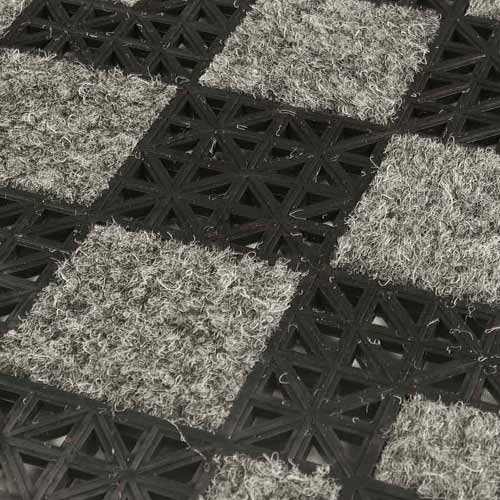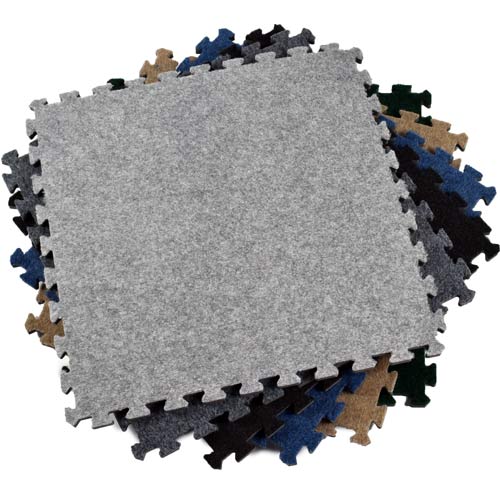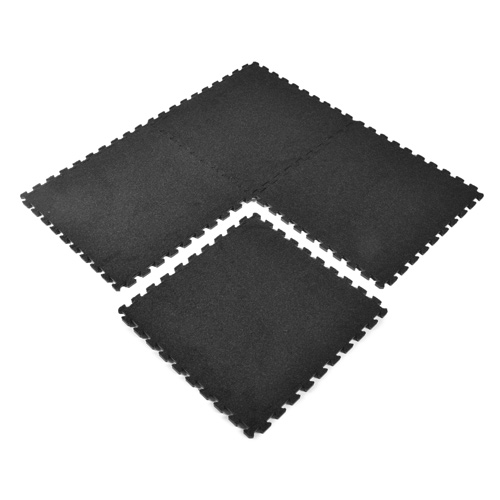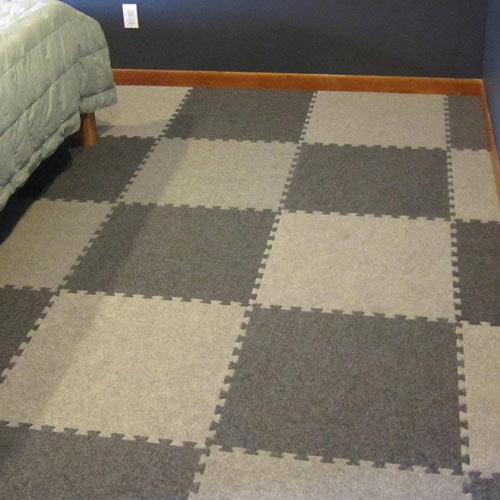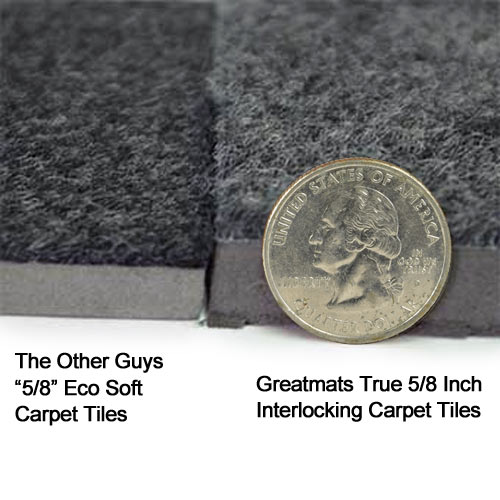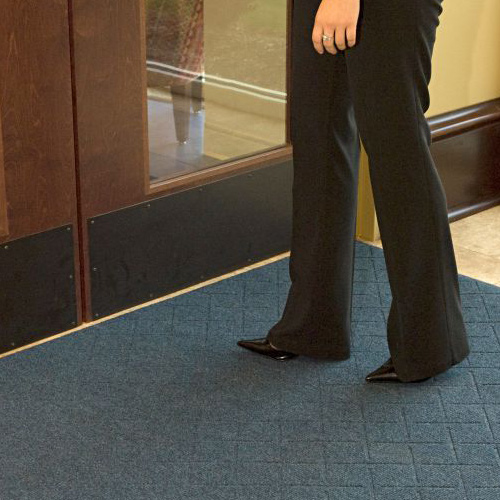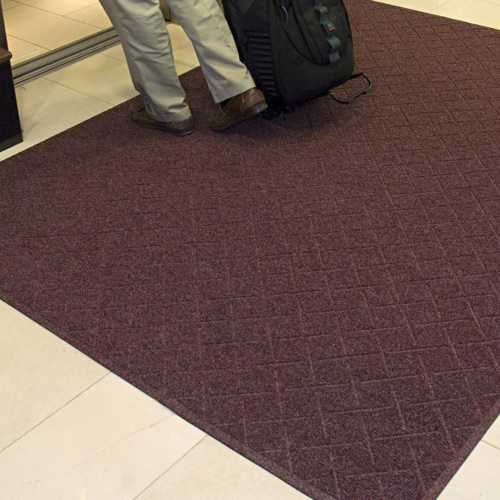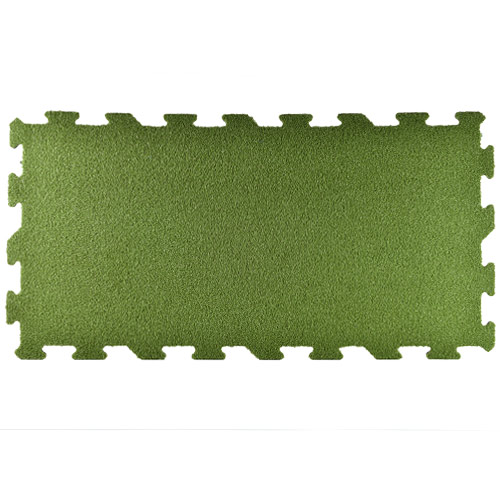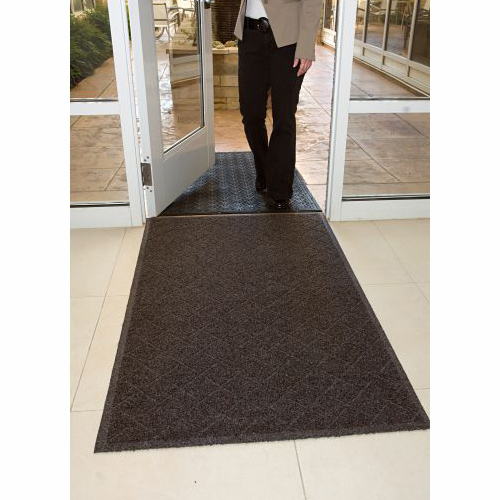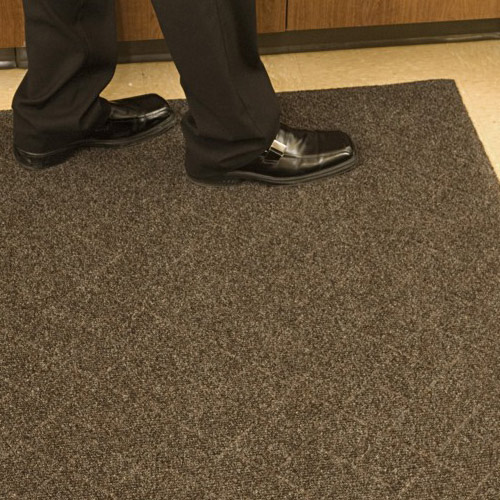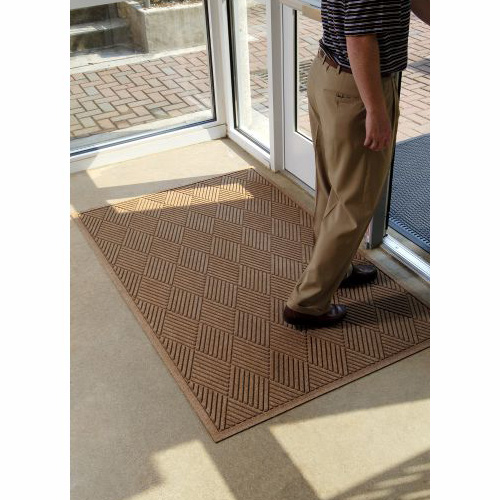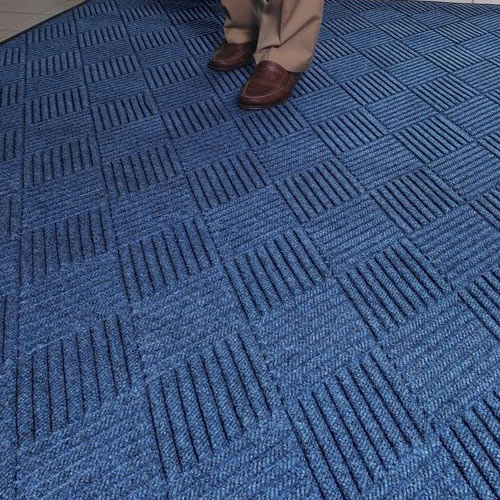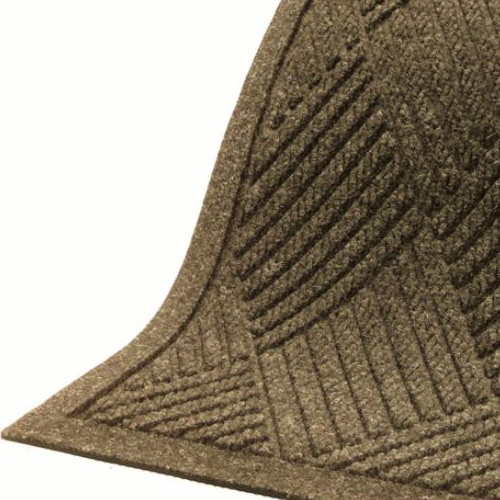 Carpet mats and tiles
are made of a number of different materials, from foam, nylon, polyester, and polypropylene to recycled plastic, rubber material, and more.
Depending on the type of carpet tiles, they may be made using many different materials. There are peel and stick tiles, for instance, with a glue adhesive backing. Others have a modular raised design that are made differently than interlocking, dry lay square tiles.
Greatmats offers a number of different carpet tiles, each of which are made with different materials and feature a different installation method and/or design. Of the many options from which to choose, the following 7 represent some of the most popular carpet tiles:
Interlocking Carpet Tiles
These products are used in many different types of settings and applications and are made using a variety of materials. They also deliver some great features and benefits.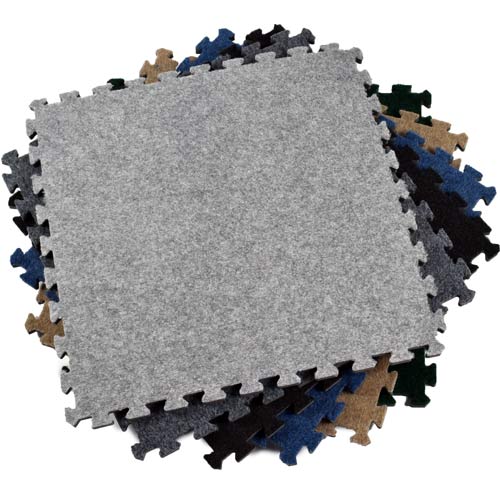 Royal Interlocking Carpet Tile is one of the most versatile and popular products at Greatmats and can be used for indoor or some outdoor applications.
The tops of these tiles are layered with a durable plush carpeting that is bonded to a soft closed cell foam base, which results in a robust product that will stand up to foot traffic, furniture, and years of heavy use. They can be placed on a clean, smooth surface, and they are waterproof and stain resistant. They are also odor proof, easy to clean, and provide a comfortable anti-fatigue and insulation value similar to traditional plush carpet rolls.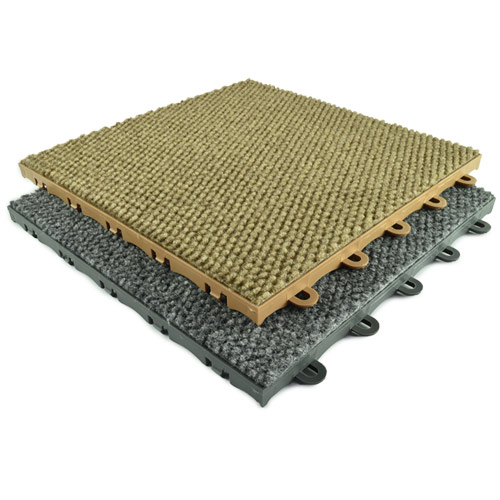 Carpet Tiles Modular Squares are made of recycled materials with a berber like carpet top and polypropylene plastic base.
This product is designed to handle high roll loads with its quality construction and is great for cold basement floors as they limit transmission of cold from the subfloor through the carpet by way of the layer of air in between. The tiles are easy to snap together without padding or adhesive. Because the floor is raised, if the subfloor gets wet, the tiles will allow for airflow beneath and can be disassembled and re-installed as needed.
Commercial Carpet Tiles And Mats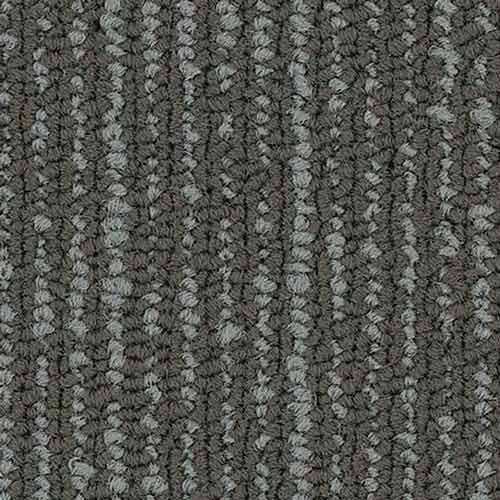 Formation Commercial Carpet Tiles are high performing, commercial grade tiles that will wear evenly, resist stains and soil, and endure heavy foot traffic.
This product is made of solution dyed nylon fiber. The technologically advanced fiber systems guarantee that this product will not fade and will look attractive for years. It is best suited for areas such as department stores, libraries, home offices, high schools, hospitals, and home media rooms.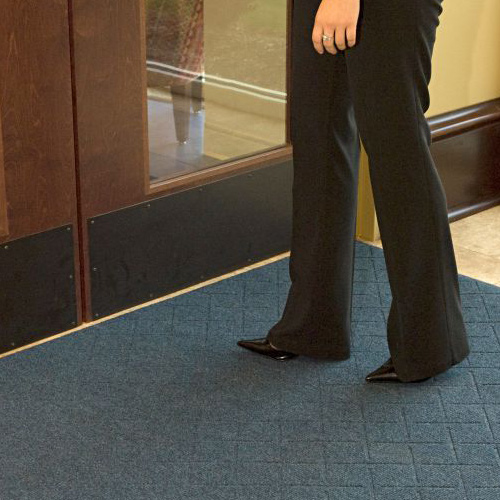 Enviro Plus Indoor Wiper Mat is made of 100 percent recycled PET (polyethylene terephthalate) fabric from plastic bottles and an eco-friendly, recycled rubber backing.
This high performing, commercial quality turf mat is certified slip resistant. It features effective diamond weave texturing to capture dirt and grime, and it adds floor protection around water fountains.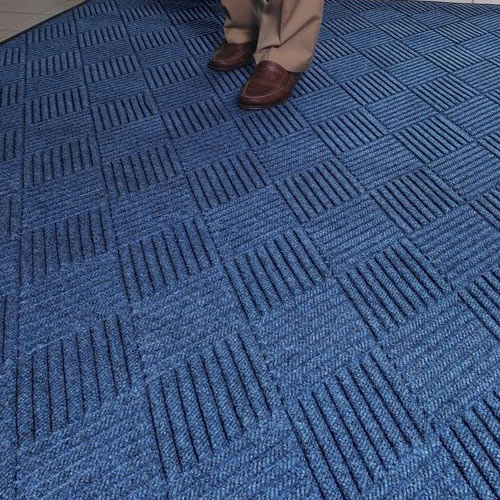 Waterhog Fashion Diamond Indoor Outdoor Entrance Mat is made in the USA of 20 percent recycled rubber, and it can be used inside and outside, in wet or dry areas.
This product is certified slip resistant, and its bi-level surface effectively removes dirt and moisture. Its rubber reinforced face nubs prevent the mat's pile from crushing, and the polypropylene fiber system dries quickly and will not rot or fade.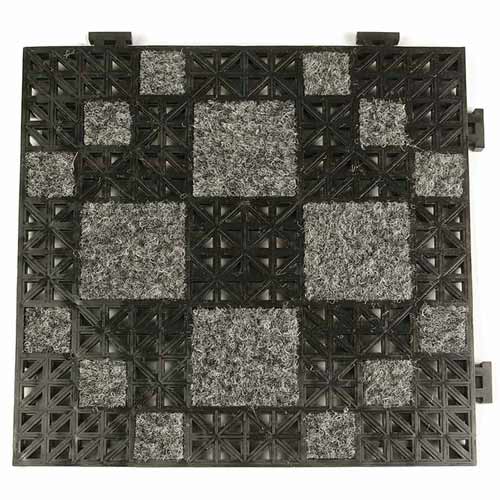 Geo Carpet Tiles are high performing tiles made with a recycled plastic base.
These tiles snap together easily and are made for recessed vestibules. They do an excellent job capturing dirt and moisture, and they are resistant to many chemicals and UV aging. They are suitable for numerous commercial applications.
Sports Athletic Turf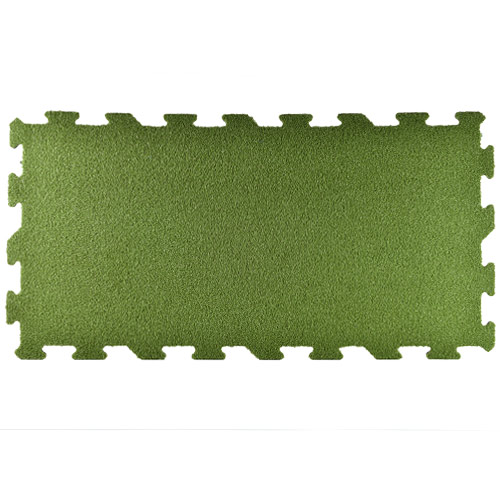 Turf Athletic Padded Interlocking Tile is a premium, rubber-backed turf tile with a dense, textured nylon wear layer. It's a product that offers a surface that is slip resistant and extremely durable.
The tile's textured mono-filament nylon material with tight nap makes these sport tiles the perfect choice for sled drills and track and field workouts. They are lightweight and portable, and they offer a training surface any time of the year.
Greatmats - For The Best Carpet Products Made Using A Variety Of Materials
If you are considering carpet mats or tiles for your home or business, Greatmats really is your one stop shop. From the featured products to many others available, you can't go wrong with any of the flooring solutions at Greatmats.
When you're ready to order, let the Greatmats' staff go to work for you. They can answer questions, send you samples, assist with ordering, and so much more. Regardless of the product you choose, when it comes from Greatmats, you know you're getting the best.
For more on this topic please review our
Carpet Tiles
product page.