How Versatile Is 3/8 Inch Rubber Flooring?
By Kyle Schurman Created: July, 2022 - Modified: September, 2023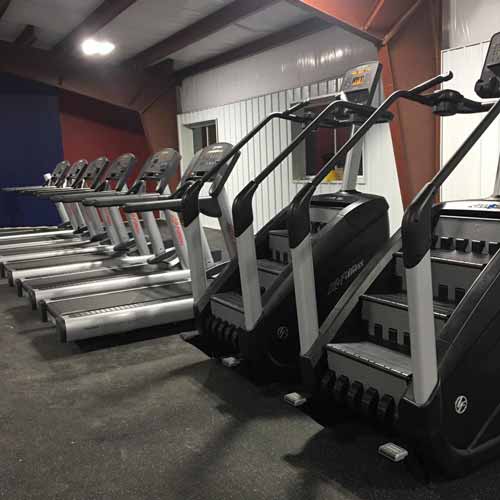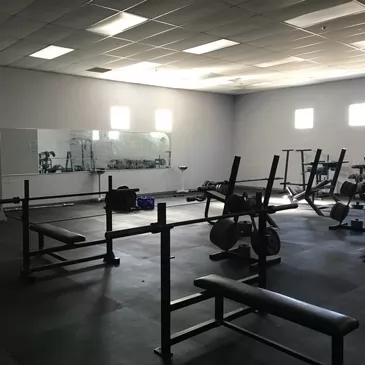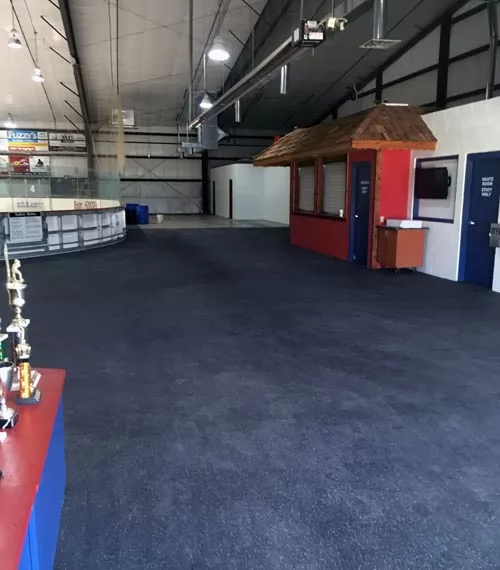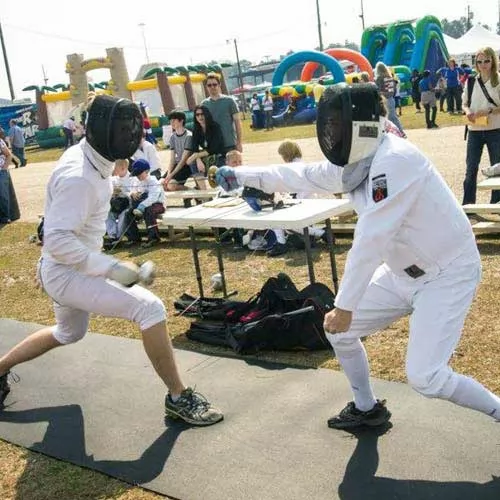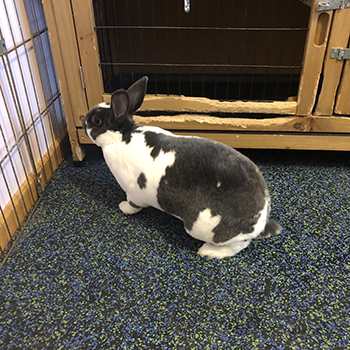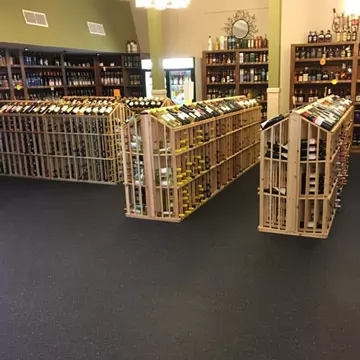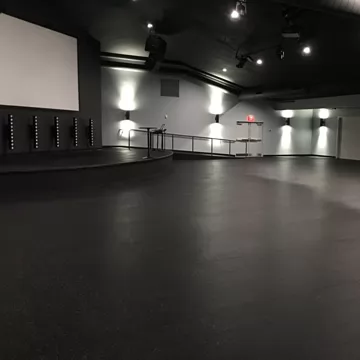 Customers appreciate 3/8 rubber flooring because of the large number of potential use cases they have for deploying it.
Some of the ways customers make use of versatile 3/8 rubber flooring include:
Protective weight room floor
Underneath exercise equipment at a gym
Walkway to ice arena for hockey players to walk across with sharp-bladed skates
Fencing arena
Event center floor
Convention center floor
Dog run
Inside a pet cage
Liquor store floor
Underlayment for another type of flooring roll or tile
Why Is 3/8 Rubber Flooring Useful and Versatile?
One of the biggest advantages of using rubber as flooring is its durability. It will not show wear and tear from constant foot traffic. It will continue to look new after months and years of use.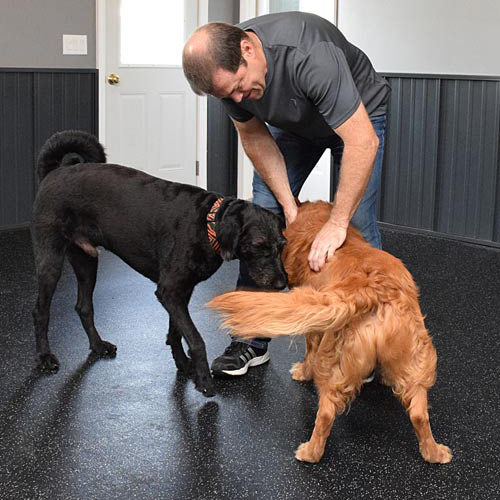 Although thicker rubber can withstand tougher usage plans, rubber measuring 3/8 inches in thickness will have plenty of durability for the majority of use cases.
As an advantage of 3/8-inch rubber, it doesn't have the same weight per square foot as rubber measuring 1/2 or 3/4 inches in thickness. This makes the 3/8-inch rubber easier to handle during installation.
What Formats Are Available for 3/8 Rubber Flooring?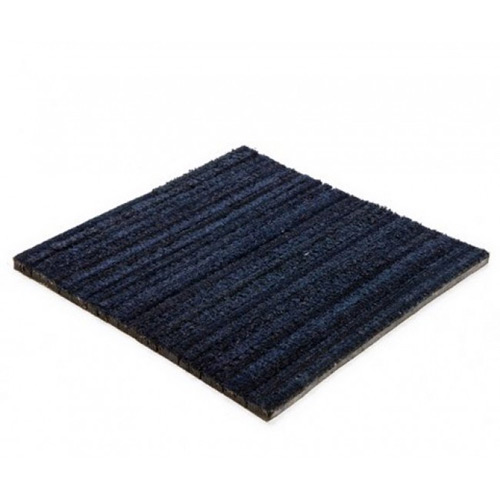 The Recycled Tire Rubber Floor Tiles require a glue down installation. This flat edge tile delivers ADA compliance and superior traction where needed.
Another reason why customers appreciate the versatility of rubber floors measuring 3/8 of an inch in thickness is because multiple formats and installation options are available.
Rolls, mats, glue down tiles, and interlocking tiles are all available. A roll of 30, 34, 36, or 48 inches in width will work well to cover a large space quickly.
Interlocking tiles and mats are easy to install. A glue down tile is a little tougher to install, but it delivers a high level of permanency.
What Are Some of the Best 3/8 Inch Rubber Rolls?
Rolls of rubber are perfect for locations like gymnasiums, where covering a large space economically is important. Installing a roll can involve using adhesive, vinyl or carpet tape, or a free floating install, depending on the space's needs.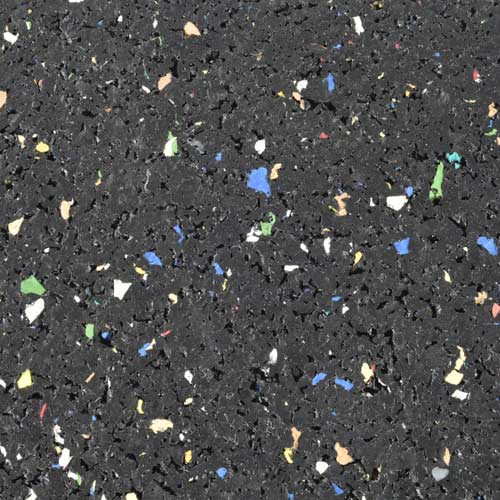 The 4-foot-wide Regrind Confetti Rubber Flooring Roll measures 3/8 inches in thickness, and each linear foot weighs 2.1 pounds. Customers can order a custom cut length with a minimum order of 25 feet.
This is a popular roll to install in a business location where customers will be using it regularly. The roll has random color flecks of material against the black background color, delivering a desirable look.
It has plenty of durability and firmness to go underneath exercise equipment in a gym as well.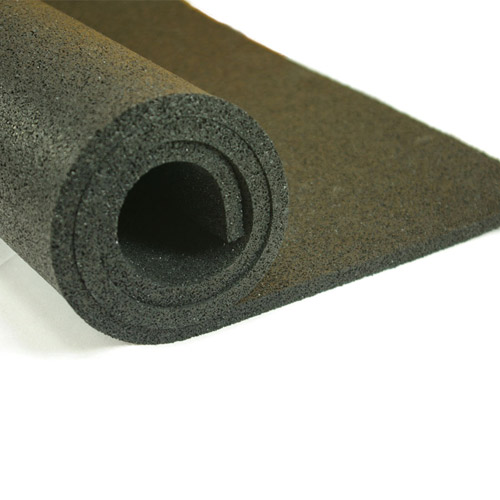 For a little extra cushioning in a 3/8 rubber flooring roll, try the Plyometric Rubber Gym Roll. It's ideal for athletes performing plyometric workouts, which can be tough on the lower body joints of the athletes.
This roll has a smooth texture, making it easy to clean. But it also delivers the traction athletes need to make quick cuts and to push off when participating in plyometric workouts.
Each 4-foot-wide roll weighs 1.8 pounds per linear foot, which is helpful for installation. Customers must order a minimum length of 25 feet.
Versatile Interlocking Rubber Tile Options
For installers seeking the easiest way to install 3/8 rubber flooring, interlocking tiles are ideal. These tiles use a puzzle style edging that allows adjacent tiles to fit together tightly.
Installers do not need to use glue with these tiles, thanks to the perfectly cut edges. There's no need to glue the tiles to the subfloor either, as the overall weight of the tiles, once connected, will ensure they stay in place as a free floating floor.
Because of the no-glue design, installers can lay these tiles out for a temporary use case. They then can disassemble tiles after the event and return to the regular floor, which enhances the versatility of the flooring choice.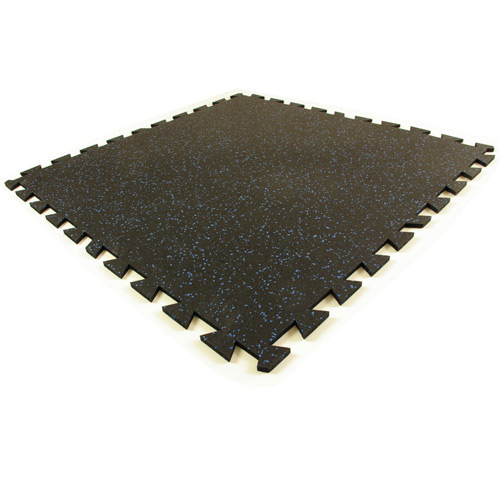 The Geneva Rubber Tile product has a random color fleck pattern mixed into the black base color at a 10% level. It delivers a great look for those who want to use it as a base flooring without placing another type of floor over the top.
Each tile measures about 3 by 3 feet in size and weighs 18 pounds. One person should be able to carry the tiles and lay them out for the installation.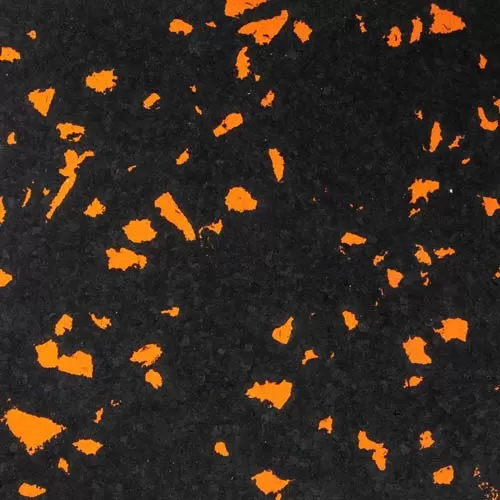 For those who want a greater color concentration in the interlocking rubber tiling, the Survivor Rubber Tile Interlocking Big Chip uses a 20% color coverage blended into the base black color.
Each tile measures about 3.88 sq ft and weighs 9 pounds. Its size works well for those who need to lay out the flooring quickly or when only one person will be performing the installation.
At 3/8 inches in thickness, these tiles have the ability to provide a high level of cushioning for athletes. They'll also protect the subfloor adequately from heavy items and consistent foot traffic.