Top 5 Rubber Floors for Trade Shows
By Julia Nass Created: July, 2017 - Modified: October, 2019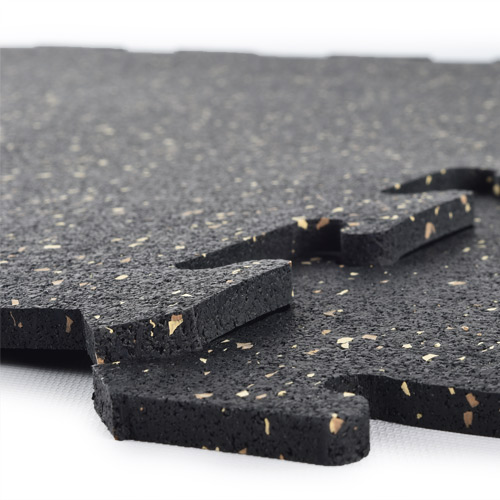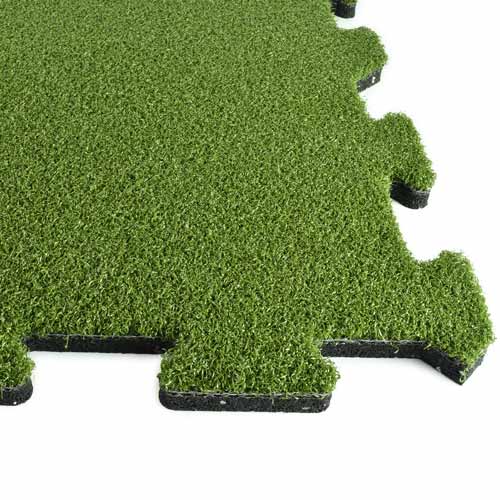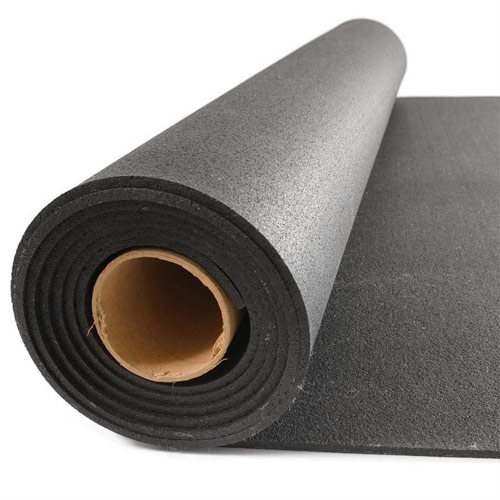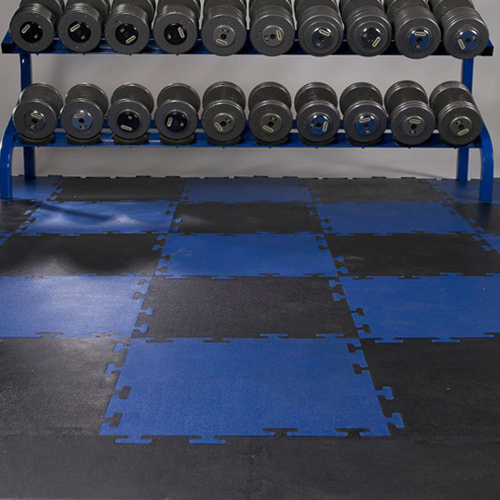 Rubber flooring is a popular, versatile choice for trade show booths. The tough material yields super durable floors while still looking professional. Because there are so many different rubber trade show booth flooring ideas to sift through, it may seem like an intimidating project to find the right one. That's why Greatmats narrowed down the top five best rubber floors for trade shows.
If you're tight on space, Interlocking Rubber Tiles are a compact solution. At 2 x 2 feet and 8 mm thick, this rubber trade show flooring presents some of the easiest rubber tiles to pack up and unpack for the next time. Installation is a breeze without the need for any adhesives. Although these tiles are tight fitting and won't separate on their own, they are also extremely simple to disassemble as well.
The surface is durable and will protect the subfloor from heavy equipment or furniture. Find Interlocking Rubber Tiles in five different colors, from solid black to a variety of colored flecks. Tiles are made with a urethane binding agent that limits rubber odor. Ultimately, this trade show flooring is one of the most popular, easy-transport rubber flooring options out there.
Create a natural, outdoor feel with Turf Athletic Padded Interlocking Tile. This tile provides all of the benefits of a durable rubber floor in addition to the fun outdoors aesthetic. This floor is an awesome choice for those performing sports demonstrations or anyone looking to add an inviting green grass feel and aesthetic to their trade show booth.
The base of this tile is made out of 12 mm recycled rubber, and it's bonded to 3 mm of dense, slip resistant nylon turf. Each tile is 23 x 46 inches and simulates pristine natural grass conditions. This trade show flooring connects together with an intuitive interlocking system and disassembles just as easily.
Many rubber options are too dense to provide much cushion, while many cushioned foam options are easily scuffed and scratched. SoftRubber Floor Gym Tiles, however, are an innovative solution that achieves the best of both worlds. These innovative rubber trade show flooring tiles are made with a 2 mm recycled rubber surface bonded to 8 mm of closed cell EVA foam. The foam base yields comfort and cushion while the rubber floor provides a durable, hard-wearing surface.
The cushion of these tiles provides anti-fatigue benefits that prevents soreness in limbs and joints after standing for long periods of time. Employees and clients alike will find comfort and ease upon stepping onto a SoftRubber Floor. This rubber trade show flooring can be cleaned with a damp mop and a neutral pH floor cleaner.
For those looking for a steal of a deal, check out Rubber Flooring Rolls. Each roll is a little more than $80 at Greatmats.com, despite a suggested retail price of more than $100 per roll. This trade show flooring is a super economical choice. Despite the low price, these rubber trade show floors are made to endure the wear and tear of trade show booths. Rubber Flooring Rolls are designed for long-lasting durability and toughness, even when being constantly transported.
Each roll comes as a single piece of rubber at 4x10 ft x 1/4 inch. This rubber flooring yields a professional, clean and seamless appearance. Rubber rolls can be installed with either a double sided tape down method or a dry lay for smaller installations. These rubber rolls are in stock and ready to ship straight to your door via UPS.
Make your trade show booth come alive with Color Plus Rubber Tiles. This rubber trade show flooring provides the most color options of any other interlocking rubber tile. You can choose from nine different vibrant colors to enhance any trade show booth design. Mix and match colors to create a unique flooring pattern.
Like all of Greatmats rubber flooring options, this flooring can endure whatever you throw at it. The tiles will outlive intense usage and hard wear and tear. These rubber tiles are made with a unique top texture that is both wear and slip resistant. Further, borders and corners feature a beveled edge for safe transitions on and off rubber flooring.
More Options
Find even more trade show booth flooring ideas at Greatmats.com. If you start feeling unsure about all the different options, let Greatmats' friendly customer service team support you in choosing your perfect trade show booth floor.