How Long Does It Take To Install 30x30 Trade Show Booth Flooring?
By Kyle Schurman Created: October, 2022 - Modified: October, 2022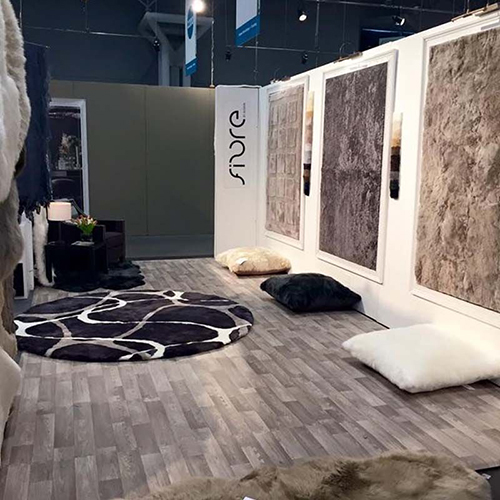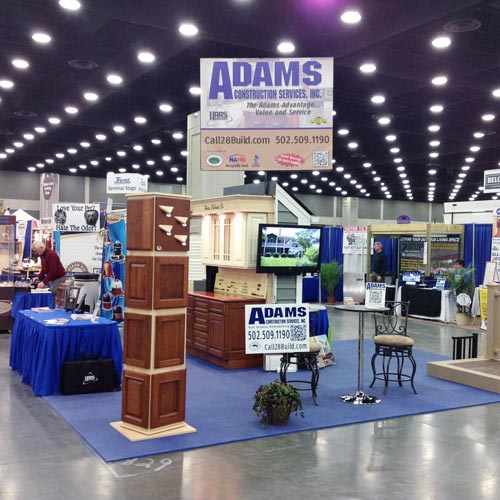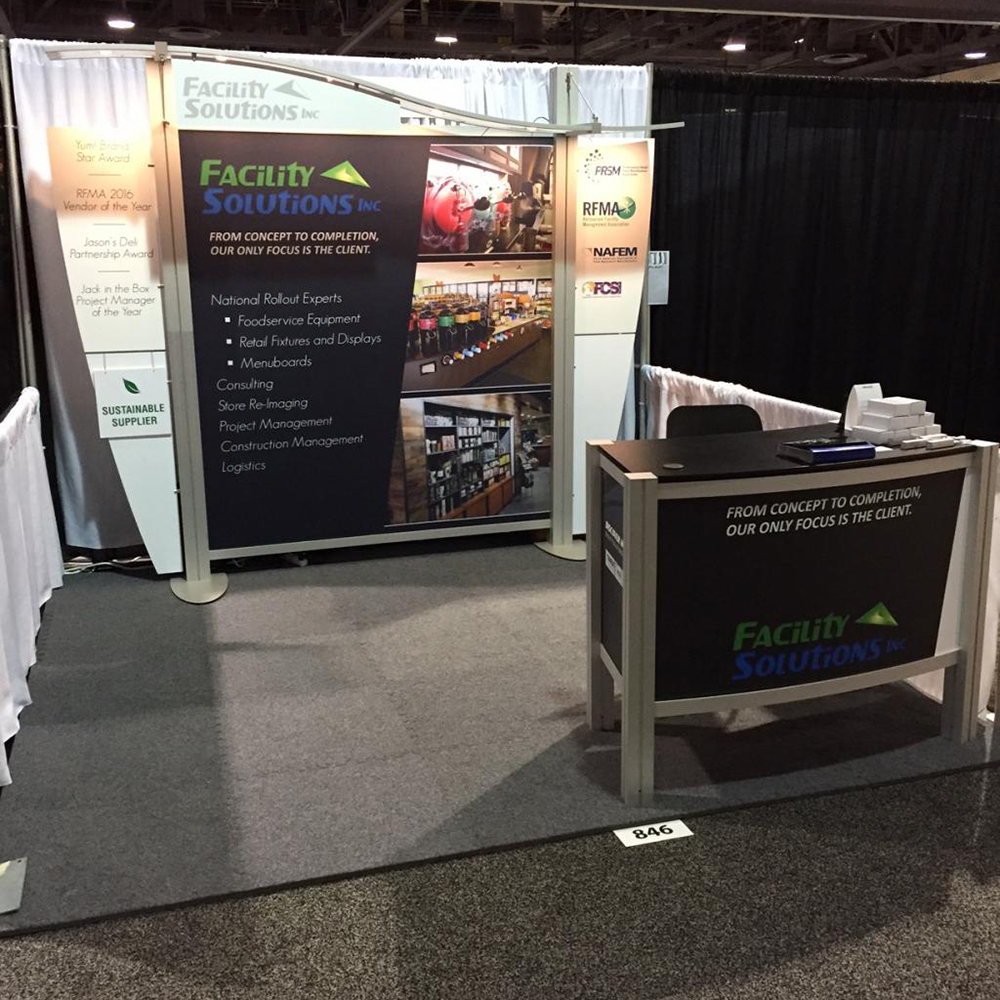 When assembling interlocking tiles at a trade show display, it's important to be able to do the job quickly. For a 30x30 trade show booth, research from the Greatmats team shows that the average installation should take roughly 1 hour to 2 hours, depending on the number of people involved and the type of tiles in use.
Our Research Into Tile Installation Times
In our testing, we measured the
installation time for interlocking tiles
that we offer for sale. We asked people who did not have experience with installing our interlocking tiles to perform the job alone.
In our test, we asked the installers to complete a 100 square foot installation. This is quite a bit smaller than the 30x30 trade show booth installation, which would involve about 900 square feet of coverage.
Our testers typically used between 7 minutes and 22 minutes for the 100 square foot installation. As our novice installers began to get the hang of the process, they were able to go faster. Using these testing numbers, we believe the 30x30 trade show booth installation should take roughly 60 to 120 minutes on average.
Had we used veteran installers, or had we allowed multiple people to perform the installation as a team, we believe the process for the 100 square foot layout would've gone much faster. Consequently, using multiple people for your 30x30 trade show booth layout also should save time versus our estimate.
Keys to Fast Installations Of Trade Show Tiles
With the interlocking edges on these tiles, installation goes faster than you may think. Installers simply must line up the tabs on one tile with the slots on the adjacent tile and then pop them together. You do not need to use messy glue or tape, which would significantly slow down the process.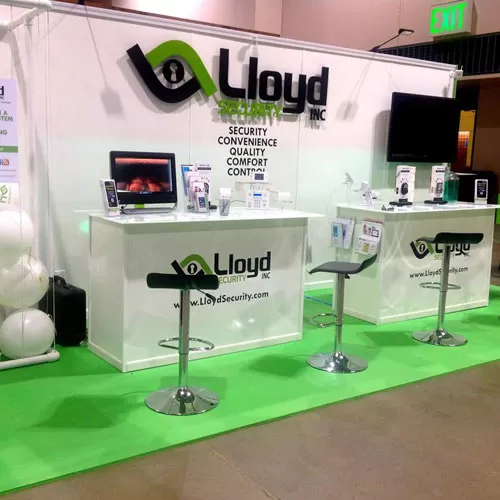 For solid color tiles that use the same puzzle-style edge on all four sides of each tile, installers can go significantly faster. For tiles that have an artistic pattern design on them that require a certain orientation, however, the installation process slows a bit.
Additionally, the best type of 30x30 trade show booth tile for a fast installation is a thinner tile. Tiles that measure less than 3/4 inches in thickness are easier to install than those that are thicker than 3/4 inches, because the installer doesn't have to apply as much force to interlock the edges on the thinner tiles.
Bright Colored Tiles for Trade Show Exhibition Display
For a fast 30x30 trade show booth flooring layout, you may want to use tiles that have bright colors. This might be the best way to deliver a custom look for the booth that will stand out from the rest of the crowd and draw visitors to your location at the convention.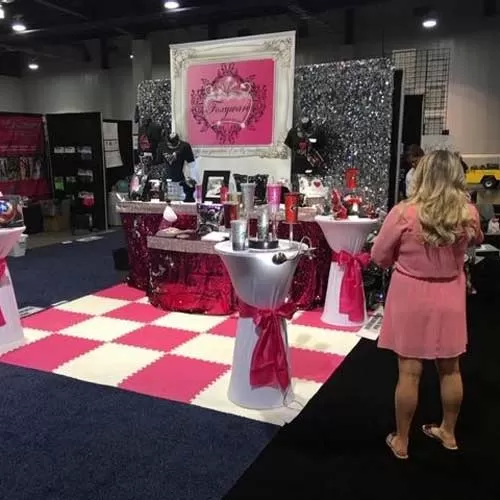 Our
Premium Foam Kids and Gym Mats
are available in more than a dozen colors. You may be able to match the color of the flooring to the color of the company logo, for example.
At 5/8 inches in thickness and with a 2x2 foot size, these tiles should go together relatively quickly. A fast installation is important at an industry trade show, where you may have a limited amount of time to set up your booth.
Another option is our
Interlocking Smooth Top PVC Tile
. Select among 10 different bright colors in this family of interlocking tiles.
One advantage of PVC tiles is their resistance to spills, whether they involve food, water, soda, or chemicals. You can feel comfortable giving visitors to your booth your products from a sample table, because spills will not harm the PVC tiles.
PVC is flexible and durable, which is ideal for the significant foot traffic occurring at a trade show booth. Each tile only measures 1/4 inches in thickness, so installation should go fast.
Neutral Colored Tiles for Trade Show Conference Display
Some of our customers prefer a neutral color in the flooring for the association trade show booth. They prefer that the displays and graphical elements that are part of the booth grab the attention, rather than the flooring.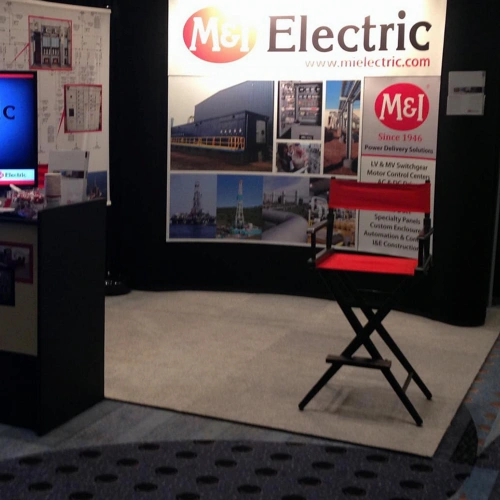 For this type of use case, we often suggest that customers use carpet tiles. Carpet delivers exceptional warmth and comfort for those walking through your trade show booth display.
Our
Royal Interlocking Carpet Tile
only measures 5/8 inches in thickness, which allows the installation to be significantly faster than with thicker tiles.
Each tile has a carpet top with a foam base, yielding a significant level of comfort for those standing and working. Select among four neutral color options with this model.
The
Comfort Carpet Center Tile
is another excellent option for a trade show flooring. It has six neutral color styles available, so the flooring won't overwhelm the display you created.
Each tile measures only 5/8 inches in thickness, so the installation will not take a significant amount of time. These tiles also use a carpet top layer that's bonded to a foam layer on the underside, which is ideal for providing cushioning.