SupraTile Designer Vinyl Top Series 7 mm x 18x18 Inches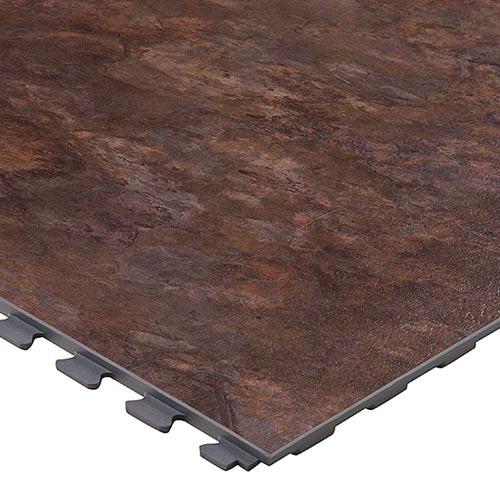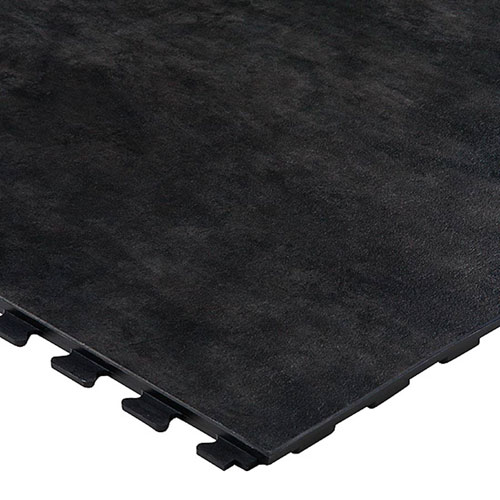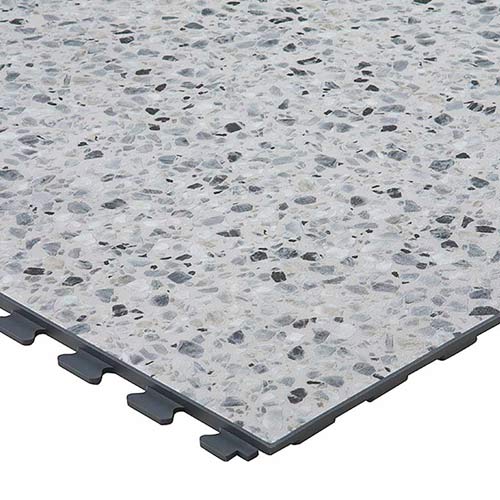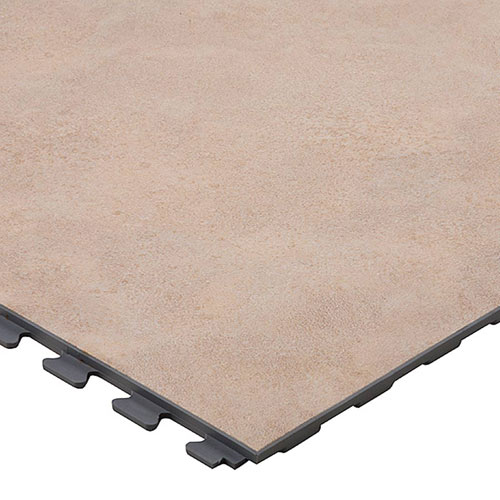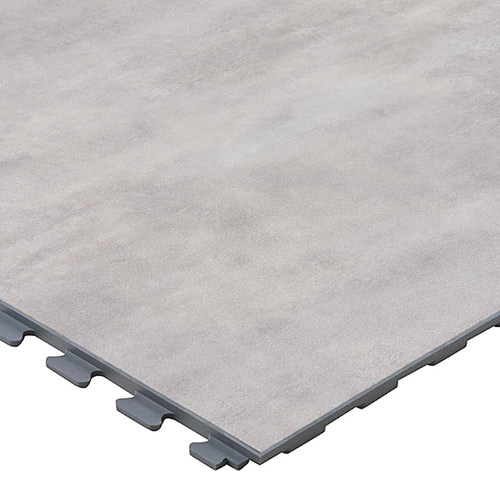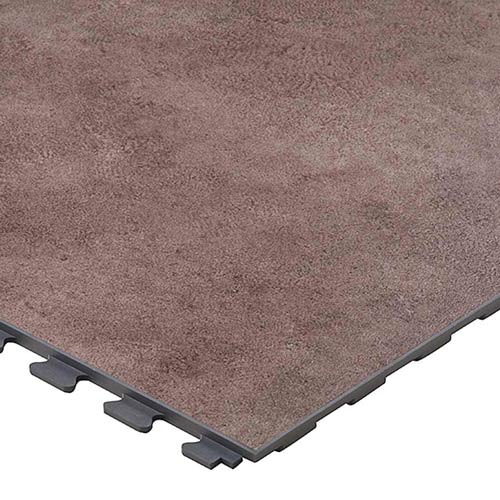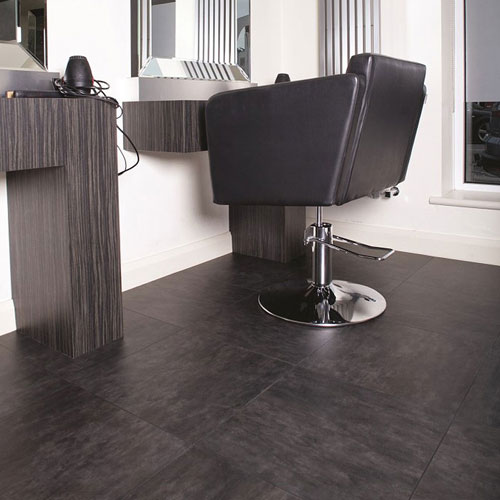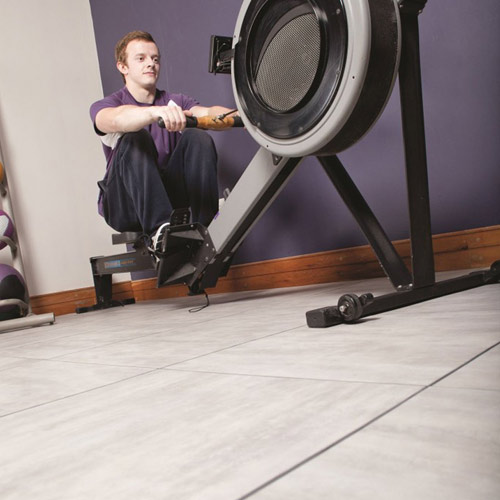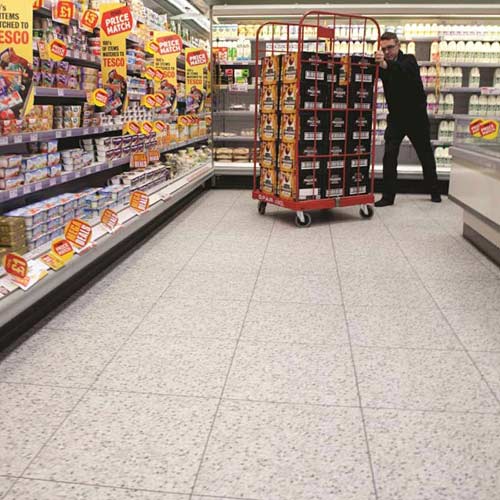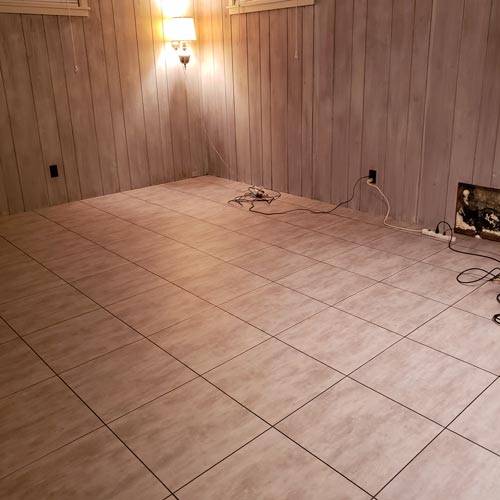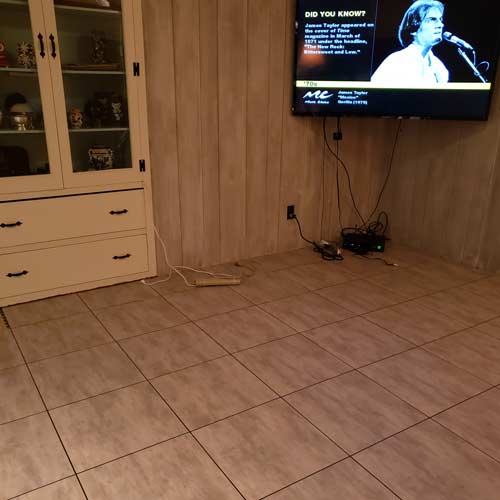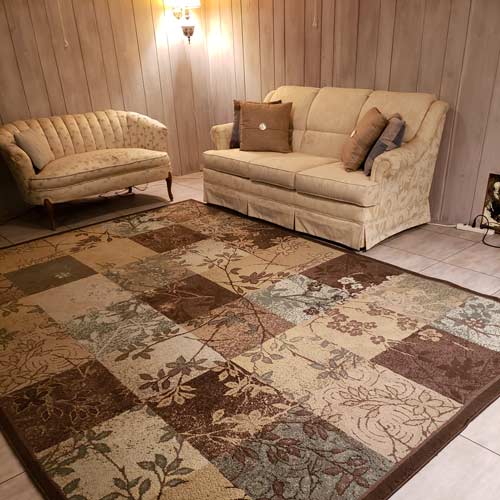 Quick and easy installation and highly water resistant
Resistant to oils, chemicals, mold and mildew
Excellent resistance to impact, moisture and abrasion
$21.38
/tile
(You Save 20%)
(1 Reviews )
Ships Out: Estimate 1-3 Working Days

Volcano

Terrazzo

Sandstone

Granite

Rustic

Clay
How Much Flooring Do I Need?
VIDEOS
How to Cut PVC Floor Tiles
TOP FEATURES
Quick and easy installation and highly water resistant
Resistant to oils, chemicals, mold and mildew
Excellent resistance to impact, moisture and abrasion
Warm and comfortable underfoot
Can be installed over old uneven, or contaminated sub-floors
Superior sound absorption, integrated ramp edging for most styles
Easy to remove and relay, protective topcoats available
Choice of seven designer finishes
Use Types
Offices, Basements, Showrooms, Galleries
SupraTile Designer Vinyl Top Series 7 mm - 18x18 Inches
SupraTile Designer Vinyl Top Series 7 mm x 18x18 Inches floor tiles feature a patented, hidden, interlocking joint. This gives your floor the look of real tile, slate, marble or terrazzo. Simply snap these tiles together and trim to fit with standard woodworking tools.
SupraTile Interlocking Vinyl Tiles, Faux Stone Design Options

For the look of stone in floors without the hassle of installation or maintenance, select our SupraTile Interlocking Vinyl Tiles. These tiles consist of a PVC plastic layer printed with the look of actual stone tile, which delivers a high-end design for much lower pricing than the real thing.

These tiles make use of a hidden interlocking edge that greatly simplifies installation without sacrificing the look of the overall floor layout. SupraTile offers an impressive design for tiles that yields excellent durability, creating an overall good value for customers.

The design found in these tiles truly sets them apart from other faux stone tiling. Some of the design and color options include terrazzo, which has a light gray base with dark gray and black flecks; granite, which has multiple shades of gray; and marble, which has a gray base with dark colors of veins running through it.
Highly Durable PVC Plastic
These SupraTile products provide many of the same longevity benefits as rubber flooring. But where many rubber floors consist of black only, these PVC plastic interlocking tiles have multiple highly realistic printed designs across the top.
The tiles contain a five-layer construction design, which creates a high level of durability. Each tile is able to support up to 2,000 pounds without showing damage or wear.
The top two layers include clear protective layers that keep the faux stone printed pattern looking like new. These protective layers will allow the tile to stand up to areas with significant foot traffic, while protecting the look of stone.
The middle layer is the design layer. It contains the printed pattern on the PVC plastic material.
The fourth layer is a bonding layer, and it provides the sturdy connection between the design layer and the interlocking tray layer on the bottom. The bottom layer contains the interlocking design that connects two tiles securely without the need to add glue or adhesive.
When connected, the interlocking edge is not noticeable for people using or looking at the floor. The top layers of the tile cover the interlocking edge. The visitors will only see a straight edge where the individual tiles meet, and it will resemble a grout line as would be visible in a real stone tile floor layout.
These layers will not pull apart when the tile receives high levels of stress, as the manufacturer bonds them together using 50,000 pounds of pressure and a heating technique.
Each PVC plastic tile offers resistance to a number of harsh materials, further extending its ability to stand up to installations in difficult locations, including:
Water resistance

Oil resistance

Chemical resistance

Mold resistance

Mildew resistance

Impact resistance

Abrasion resistance
Because these tiles have some weight to them, customers who need dozens of cartons to complete the installation may want to use a floor jack to move the cartons into position.
Versatile Use Case Options
Our customers for SupraTile interlocking tiles involve a wide range of business and residential settings. This tile is comfortable underfoot in areas where people will be standing on it for most of the day.
In a home, customers may install these tiles in places like a bathroom, a basement, a kitchen, a laundry room, or a dining room.
For business users, customers may select these faux stone tiles for places like an office, a break room, a salon, an art gallery, a hotel lobby, a retail showroom, a medical facility, or a nursing home.
Customers can install these tiles anywhere they would like to create an upscale design for the room. These floors will impress customers and visitors to the home or business.
Designer Series 18x18-Inch Tile Specifications
Width: 1.5 feet

Length: 1.5 feet

Thickness: 7 mm (0.275 inches)

Coverage per tile: 2.25 square feet

Weight: 5.5 pounds

Pieces per carton: 6

Coverage per carton: 13.5 square feet

Faux stone color design options: Marble, Sandstone, Terrazzo, Volcano, Rustic, Clay, or Granite

Texture: Leather
Maintenance and Care
Because the SupraTile product consists of a PVC plastic polymer compound, it will be easy to clean and maintain, even in a high traffic environment. It offers excellent durability, so it can stand up to regular cleaning processes without fading or showing wear and tear.
Start by sweeping the floor tiles to remove dust or debris. Some people will prefer to use a dust mop or a vacuum cleaner.
When the customer wants to perform a more thorough cleaning, using a wet mop should remove soils. The manufacturer recommends using a cleaning solution that does not contain any abrasives. Such cleansers could damage the PVC plastic flooring.
In extremely high traffic areas where soils are difficult to remove, the manufacturer offers customers a post-installation option of adding a protective top coat containing a urethane material.
Do not apply unapproved waxes to the PVC. Only stick with the manufacturer approved urethane material. Customers may need to reapply the urethane in the future.
Maintenance
Clean with damp mop, hot water and common household floor cleaner.
Shipping
Ships in cartons via ground service to your door, for larger orders product may ship freight delivery.
Please review our shipping disclaimer.
WARNING: This product can expose you to chemicals including Lead and/or Phthalates, which are known to the State of California to cause cancer and birth defects or other reproductive harm. For more information go to www.P65Warnings.ca.gov.
ANSWERS
Product Questions:
Q: It sounds like this product is sensitive to expansion due to temperature changes and may result in some buckling. If I am going to use this in a basement home gym situation. Will there be any issue with buckling around a weight stack that will not allow the floor to move under temperature change conditions?
A: This tile is made of PVC and is stable indoors, so no expansion issues, unless used outdoors with direct sunlight where the tiles can heat up to exceed 95 degrees or more.
Q: Is there a reducer strip available or one you could recomend
A: Someone could use a threshold found locally, the product does not offer an option here.
Q: Can I put a refrigerator on SupraTile? If not, which product would you recommend?
A: Yes. Each tile can support 2,000 lbs.
Q: would you recommend this product for garage floor application?
Q: Would you recommend this product for a basement bathroom?
A: This floor would work well in a basement bathroom as it is easy to install and waterproof. With that being said, it is not considered watertight, so you may want to periodically lift a section of your flooring to make sure water is not getting trapped beneath the tiles.