Budget Camper and RV Flooring Options
By Kyle Schurman Created: March, 2021 - Modified: April, 2023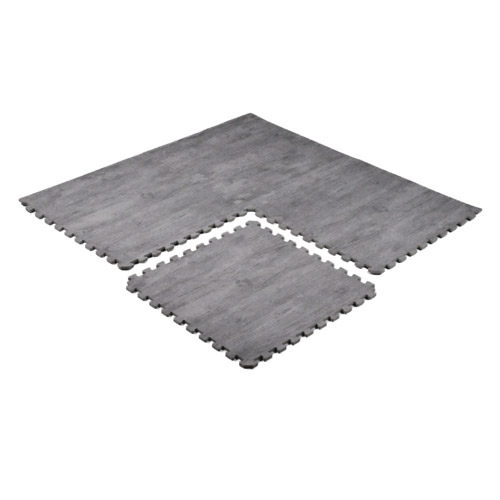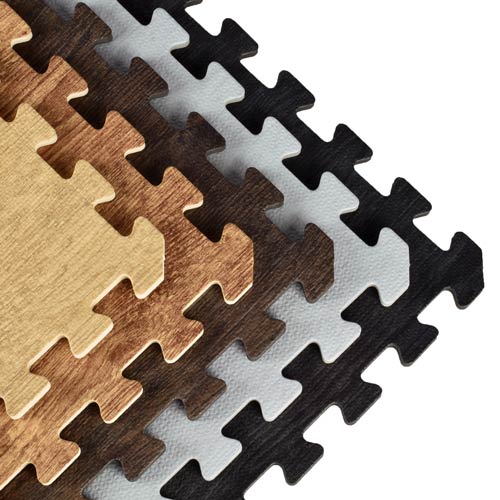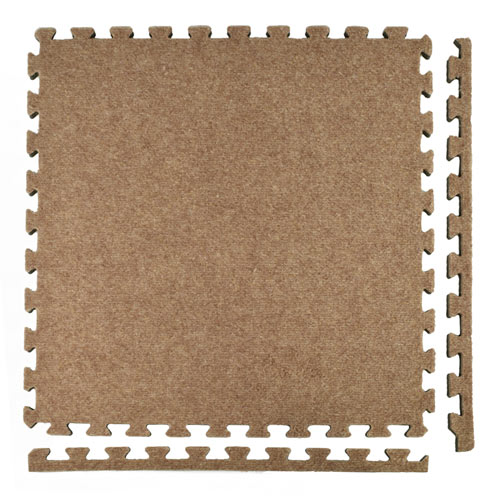 Budget camper and RV flooring is available in a number of different materials, providing a nice mix of durability and comfort inside and outside the camper. We lay out different flooring options that make for an easy DIY project which will save money versus hiring a professional contractor.
By saving money on the flooring for an
RV
, van, or truck camping vehicle, customers leave themselves more money for traveling and camping. Regardless of whether the customer owns a high-end motorhome or a pull behind pop up camper, installing an inexpensive style of flooring that also looks great and provides warmth will give every camper a cozy feeling more like home.
Wood Grain Foam Tiles
When customers are seeking cheap camper flooring, they don't want cheaply made flooring options. The floors should have a good level of durability and build quality, all at an affordable price. They should be able to stand up to people tracking dirt and other debris into a camper without requiring a significant amount of maintenance and cleaning.
Foam tiles
are a popular option that meets these criteria. A major advantage of foam flooring is you can easily cut it to fit with a utility knife. When working in the tight spaces often found in campers and RVs, installers may need to cut the flooring to fit quite regularly. Foam is one of the easiest flooring materials to work with when needing multiple cuts.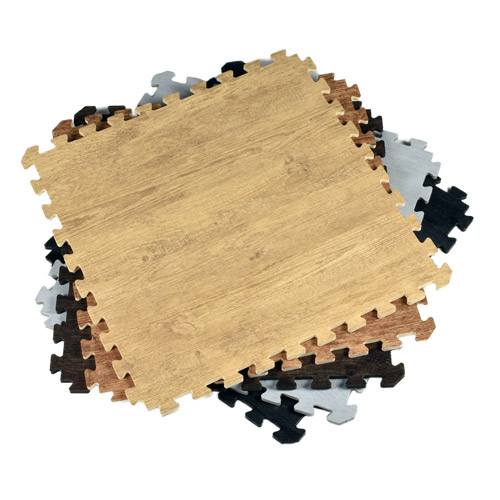 Another low-cost option for camper flooring is the Wood Grain Foam Tile model. Each of these 2x2 foot tiles has a puzzle edge design, simplifying installation.
At 7/16 inches in thickness, the tiles give campers the comfort in the flooring they want at the end of a long day of activities. Multiple stylistic wood grain patterns are available.
Interlocking Carpet Tiles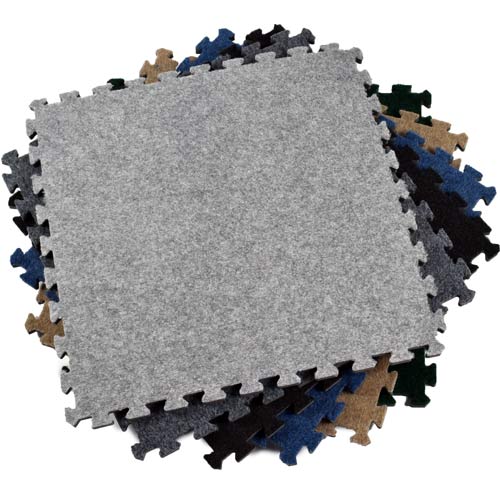 You can add carpet tiles to the RV, creating a warmer feeling versus a hard flooring. The Royal Interlocking Carpet Tile product has a top layer of durable carpet with a foam backing for comfort.
These puzzle-edge interlocking tiles go together quickly and without the need for a professional installation. At only 5/8 inches in thickness and with foam backing, installers can cut these to fit in very little time. They are available in a few color options.
Peel and Stick Carpet Tiles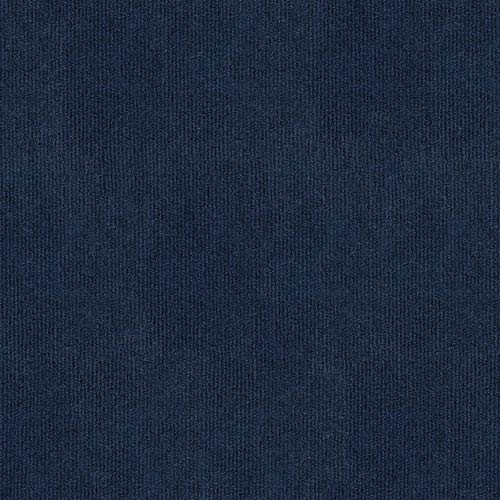 Peel and stick carpet tiles are a smart choice as well for budget camper flooring. These tiles are available in a few patterns and many color options.
Peel and stick carpet tiles are easy to install. There's no need to worry about glue. They can also be cut to fit.