Can You Make A Rubber Sidewalk Out Of Paver Tiles
By Paige Cerulli Created: April, 2022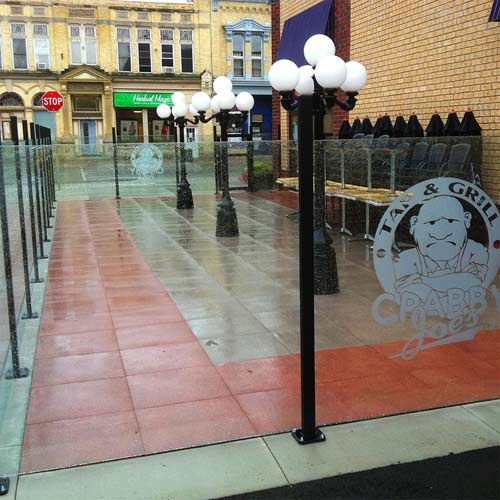 Rubber sidewalks offer many advantages, and in the case of a slip or a fall, they're much more forgiving than a stone, brick, or concrete walkway. When it comes to creating a rubber sidewalk, you can use many products, including rubber pavers.
Benefits of Rubber Paver Sidewalks
Rubber pavers, which resemble bricks, give you the benefits of rubber in a compact, easy-to-use paver. When used for a sidewalk, they create a detailed, clean, and aesthetically pleasing look.
Pavers are available in several different colors, including a terra cotta that closely resembles traditional brick, as well as a green. You can choose the color that best compliments your outdoor decor or your business.
Safety
Rubber pavers are also a safer choice for your sidewalk. They feature a non-slip surface that helps to maximize traction, and since they're designed for outdoor use, they maximize traction even when they're wet.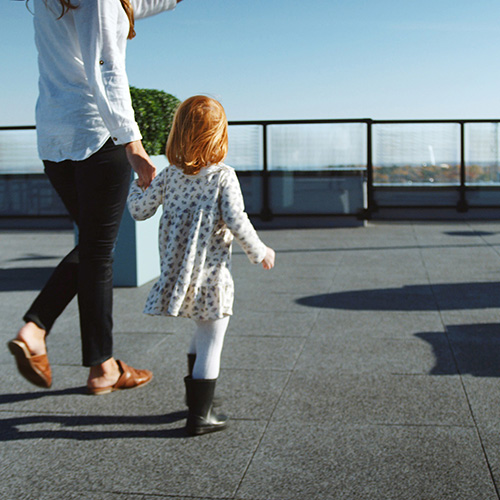 If anyone does fall, the pavers offer a safer, softer option. The rubber surface helps to absorb some shock and is much more forgiving than a concrete or brick surface, potentially helping to reduce injuries.
That softer surface makes for an attractive sidewalk material. It's forgiving underfoot and is comfortable to walk on.
People with foot problems may find the rubber surface particularly comfortable. Rubber would make a great sidewalk material choice for assisted living communities, medical facilities, rehabilitation facilities, and more.
Durability
Rubber is also highly durable, meaning you can save on sidewalk maintenance and replacement costs. It won't crack, even when exposed to ice and snow, and can help to ensure your sidewalk stays in good condition.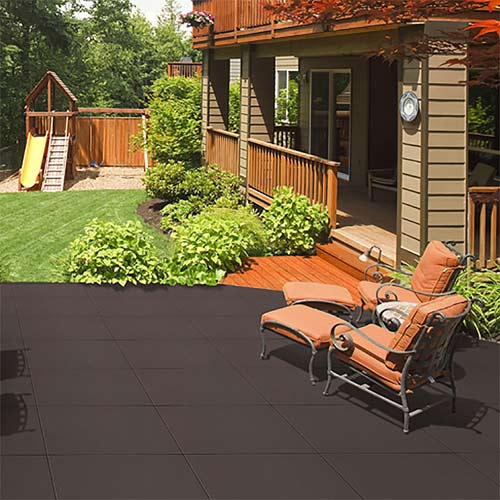 When you use rubber pavers, you're creating a sidewalk that allows for good drainage and is more permeable than a solid slab of concrete. Water can work its way down between the paver tiles, preventing dangerous standing water from pooling and keeping the sidewalk accessible, even in wet conditions.
If you've dealt with concrete sidewalks, then you've probably witnessed the damage that can occur due to root heaving. Rubber pavers help to minimize this effect, and since the pavers are individual tiles, you can remove, replace, and repair them as needed.
Eco-Friendly
Many rubber pavers are made with entirely recycled rubber from old tires. This eco-friendly design helps to keep tires out of landfills and means that you'll be making an environmentally-conscious choice by using pavers instead of other sidewalk materials.
Easy Installation
Since pavers are conveniently sized and easy to transport, they also allow for an easy DIY installation. This makes them ideal for use around the home, or for commercial installations where you want your existing maintenance team to be able to handle the project.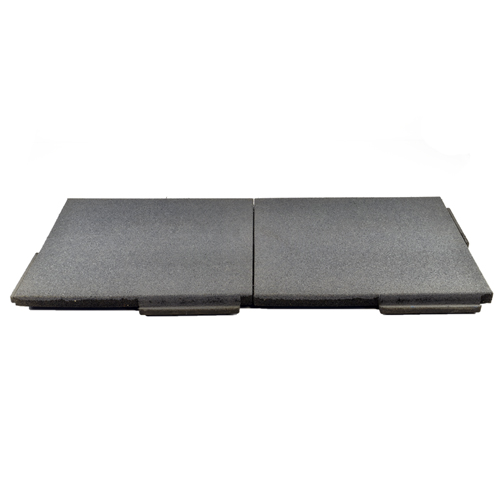 Being able to install your own rubber paver sidewalk can save you money when compared to hiring a professional installer. It can also save you time, since you can start the project as your own schedule allows for it.
Tips on Creating and Maintaining Your Rubber Paver Sidewalk
While you can use rubber pavers to create a sidewalk, you'll need to start with an appropriate base. That base needs to be a hard surface, like concrete or pavement.
Since rubber pavers have some flex and don't lock together, that base helps to keep them aligned and level, and prevents them from separating. To ensure that the sidewalk is level with the surrounding ground, you will need to dig down into the sod and topsoil to install that base and then to lay the pavers.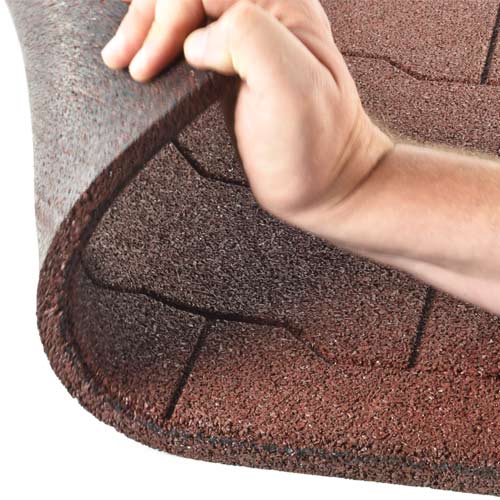 In fact, one of the few disadvantages of rubber pavers is that they are usually quite thick, so you will need to remove a significant amount of sod and topsoil. Be sure to dig down far enough to allow for the thickness of both the concrete and the rubber pavers.
Once you've installed your sidewalk, you can easily keep it clean by sweeping it periodically or even using a water hose to spray it and clean off debris.
If your sidewalk is in an area that sees lots of shade, it's possible that mold could grow on the pavers. In these cases, you can scrub the pavers with a neutral pH cleaner.
Keep in mind that since pavers don't feature a UV coating, they may slightly fade over time when exposed to prolonged sunlight.
It's a good idea to keep a few spare pavers on hand just in case you ever need to make repairs and replace a section of your sidewalk. Having these extra pavers can save you the cost of having extra pavers shipped for a small repair job.
Choosing Your Rubber Pavers
Greatmats offers several rubber pavers for sale that are suitable for the installation in a sidewalk. They're available in multiple colors and both feature recycled rubber content. Please contact our customer service team if you have any questions. We're always happy to help you find the right product for your project.
For more on this topic please review our
Rubber Pavers
product page.