Top 5 Uses for Rubber Paver Tiles
By Kif Richmann Created: July, 2017 - Modified: September, 2023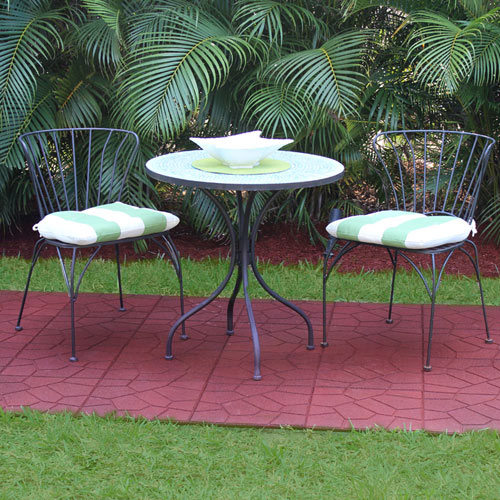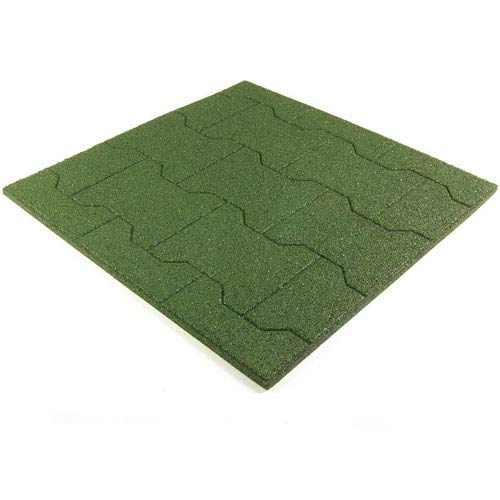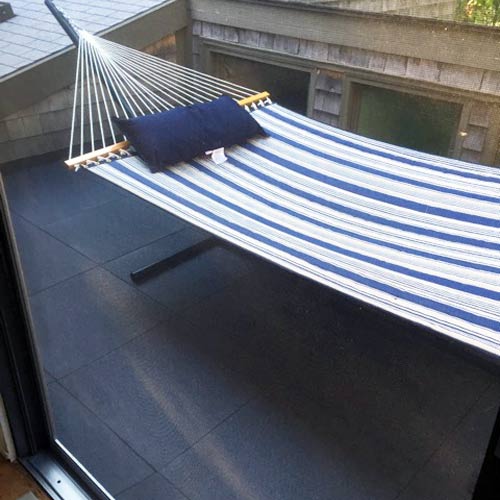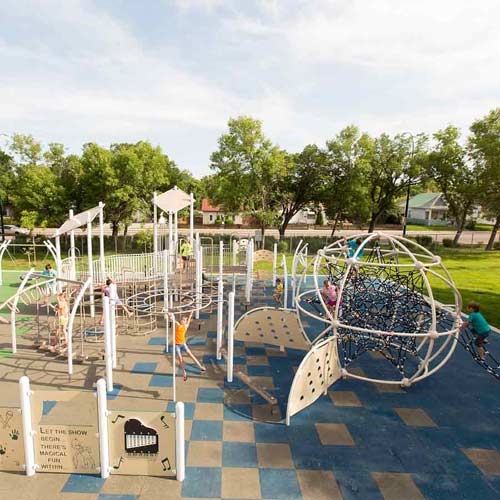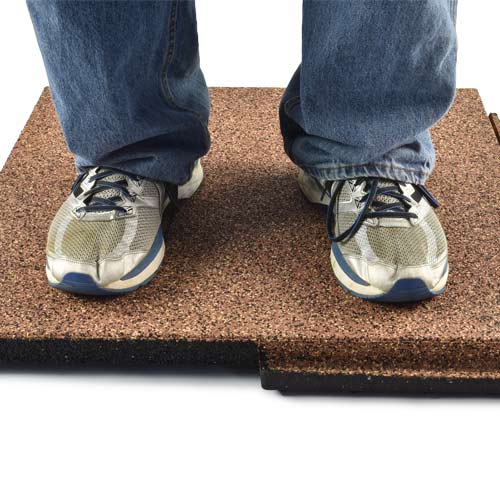 When most people think of outdoor pavers, it's likely they think of concrete products. While concrete pavers can be useful in certain settings, rubber pavers deliver excellent durability and comfort, making them top choices for both indoor and outdoor purposes.
Rubber pavers are more versatile than you might expect and can be used in countless settings. So what are the top uses for these products? Keep reading and you'll learn about the top five uses for rubber pavers, as well as the specific products that are perfect for these settings.
Top 5 Uses for Rubber Paver Tiles
1. Patios
Everyone loves a comfortable outdoor patio. These are the areas where you can relax outdoors and enjoy fresh air. While you're at it, you'll probably enjoy a cold beverage and maybe a little grilling. While patios come in many materials, such as concrete pavers, concrete slabs, or decorative tile, one of the best materials for this outdoor space is rubber paver tiles.
The patio needs to look great. The outdoor space will be shared by family and friends, so using material that will hold strong and provide years of quality is essential. You need to be able to choose the right color and style to match the exterior design of your home.
Patio pavers need to be durable. Not only will they need to withstand lots of foot traffic, they will need to hold up against the weather, and not just rain either. If you live in a cold climate, the freeze-thaw cycle can destroy patio pavers, which makes flexible rubber tiles are smart option.
Top Rubber Paver for Patios: Max Playground Rubber Tile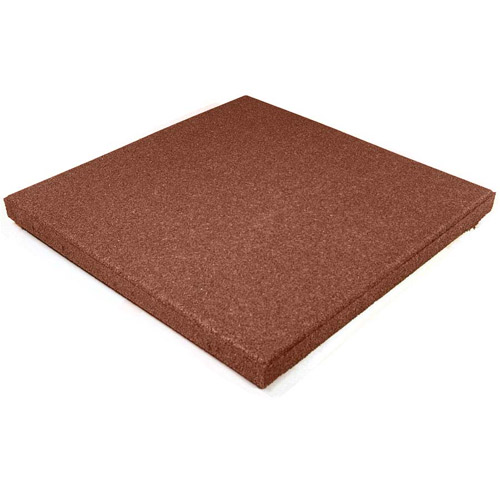 These rubber tiles make a perfect patio for your home. They are durable and strong, able to withstand years of foot traffic and extreme outdoor weather. As an added bonus, they come in various colors, allowing you to choose the right design for your home.
2. Walkways
Creating the perfect walkway requires a strong rubber paver that also looks visually pleasing. Walkways can be used to enhance the landscaping at a commercial facility, or they can be used to give your home a clean easy path all around the grounds. Whether it's just a few yards or a long, winding pathway, using the right rubber pavers for a walkway is essential.
Because walkways go across a long section of space, they often need to go over multiple areas or snake around obstructions like trees and landscape decorations. They may need to go over hills, although if the slope is too steep a stairway will likely be required. This means flexibility and versatility are essential.
Like patios, walkways also need a decorative, attractive appearance. They should not only give you a safe, comfortable walking space, but they should also provide a stunning appearance that enhances the beauty of your home's exterior.
Top Rubber Paver for Walkways: Equine Paver Tile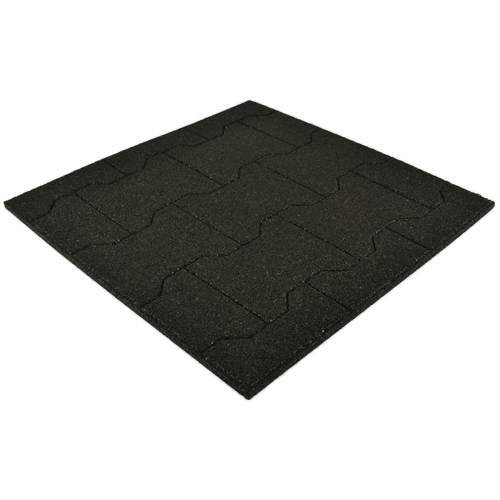 While these pavers were made for horse stalls, they are actually very effective for use as walkways. They are soft and comfortable, yet provide sturdy support and can even be driven over by equipment like garden tractors and machinery.
They provide a shock-free surface and are soft for playing with children, making them ideal for homes with little ones. With a dog-bone design, they lock together easily to create the perfect surface for your exterior.
3. Rooftops
Rooftops have unique needs for flooring. If you have a rooftop that is capable of supporting foot traffic, such as a rooftop scenic area or rooftop deck, you need reliable rubber floors that provide traction and support.
One of the main concerns for rooftop flooring is safety. Obviously any safe rooftop will have guard railings to protect people from falling, but you should still have a slip-resistant surface that allows people to walk safely around the area.
Ease of installation is also important. You don't want a heavy product that is difficult to carry or load at the top of a roof, so you need a product that is light enough to carry through stairways to the top of the building, or at the very least can be loaded onto machinery and lifted to the top.
Of course, durability also matters, as the rooftop tile needs to withstand constant foot traffic and the abuse of Mother Nature.
Top Choice for Rooftops: Sterling Roof Top Tile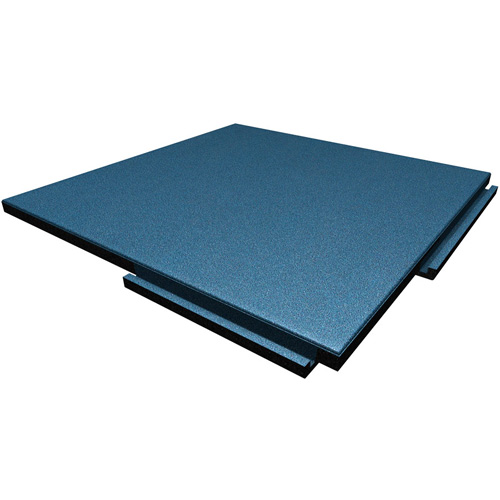 These tiles are made specifically for rooftops, so you know you're getting a quality product that will serve the right purpose. They are available in six different colors and deliver good traction for many different shoe-sole materials.
With a 2-inch thickness, they are strong and durable, yet each 2x2 foot tile only weighs about 24 pounds.
4. Playgrounds
Few areas need a durable yet soft surface like playgrounds. Rubber pavers are perfect because they can take the hours and hours of abuse that children will deliver. Young kids may not weigh a whole lot, but their non-stop play can quickly wear down inferior products, meaning you'll have to replace them if you choose a surface that isn't strong and reliable.
Traction is also important, which makes outdoor rubber pavers very popular for playgrounds. Outdoor playgrounds will have rain and wet conditions, depending on the season, so the surface needs to provide quality traction so kids don't slip and fall.
A flexible, forgiving surface is also important. No matter how good the traction is, kids at play will eventually fall, so the surface needs to be able to absorb the impact and, hopefully, help the child avoid an injury.
Top Rubber Paver for Playgrounds: Sterling Playground Tile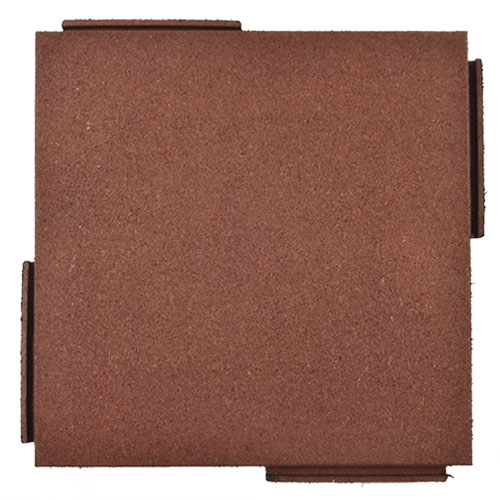 These pavers are excellent for playgrounds because they are soft, durable, and give reliable traction. They have a range of thicknesses with fall height ratings, so you can count on them to deliver superior safety to your children.
These interlocking rubber pavers are engineered with a molding process that compresses each tile from three different directions. This results in maximum durability while maintaining a soft, springy quality. From child protection to long-term quality, these tiles have everything you expect from an outdoor rubber paver.
5. Weight Rooms
Perhaps no other surface will take as heavy, constant of a beating as a weight room floor. Weight rooms take an unending punishment from metal free-weights, exercise equipment, and athlete's shoes, so the surface needs to be extremely resilient to hold up for years. Because rubber pavers are so strong and durable, they make a great flooring option for any weight room.
Durability is an important factor for weight rooms, which makes rubber pavers especially reliable for these areas. After years of impact from weights and athletes, the flooring can begin to wear away. If you're not using a product made for long-term durability, before long, you'll have to replace it - or worse yet, the floor beneath it. A quality rubber paver made from a reliable material, however, will hold strong and give your area years of reliability.
The flooring in a weight room should be dense, yet forgiving, allowing for less harsh impact on an athlete's knees. While nothing can fully prevent injury, a quality rubber surface is less likely to result in knee and joint pain - when compared to a hard surface like concrete.
Top Rubber Paver for Weight Rooms: Sterling Athletic Sound Rubber Tile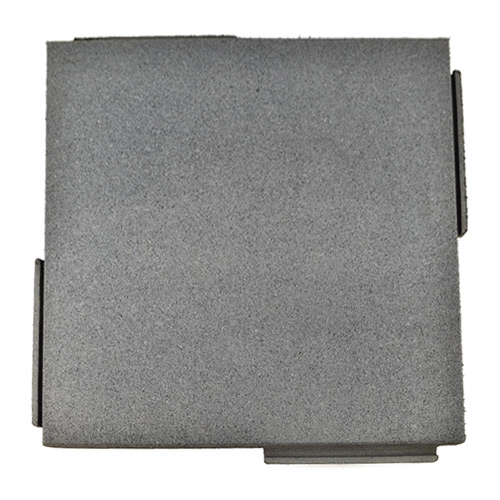 These rubber pavers are made from durable materials that can withstand the constant abuse of a weight room. Although they are made from 100% post-consumer recycled material, they have excellent durability. Greatmats is so confident in these rubber patio pavers that we have given them a lifetime guarantee.
They control vibrations, and can even reduce noise by limiting structure-borne sound. They have all the right qualities for a weight room floor and come in six different flecked color-combination designs.
How to Choose the Right Rubber Paver Tiles for Your Area
Choosing the right paver tiles depends on a lot of different factors, and you need to consider them all before making a purchase. If you do your research and prepare properly, you can choose the right paver for your long-term needs.
- First, consider the size that you need to cover. If you have a large area, you may want to go with larger pavers, because smaller pavers will obviously take a long time to install, whereas larger pavers will cover the area quickly.
- Will you be covering an area that is protected or open to the sun and rain? Outdoor areas can be covered by awnings and pergolas, so you need to consider whether you will have some shade over your patio or if it will be open to the sunshine.
- Next, think about the use and general traffic that will be moving over your pavers. Will there be lots of foot traffic or will it be very light? If you expect lots of traffic, then you'll obviously need more rugged and durable rubber pavers.
Greatmats Has the Right Rubber Pavers for Your Needs
From commercial flooring to a relaxing backyard patio, no matter what area you need to complete, we have the right pavers for you.
Visit Greatmats.com today and you can find rubber pavers in a wide variety of styles and shapes. We are passionate about delivering reliability, quality, and durability to your floors, so check out our vast selection!