Rolled Rubber Pacific 1/4 Inch Regrind Per SF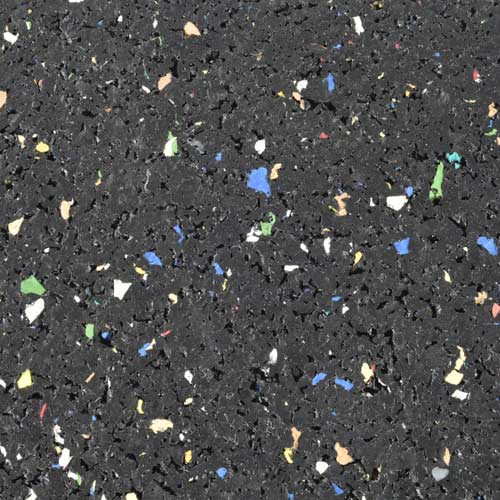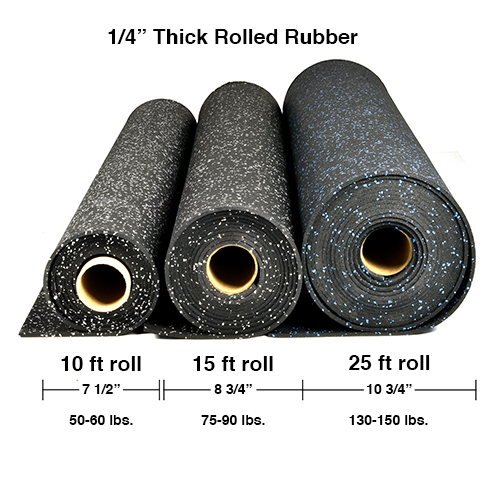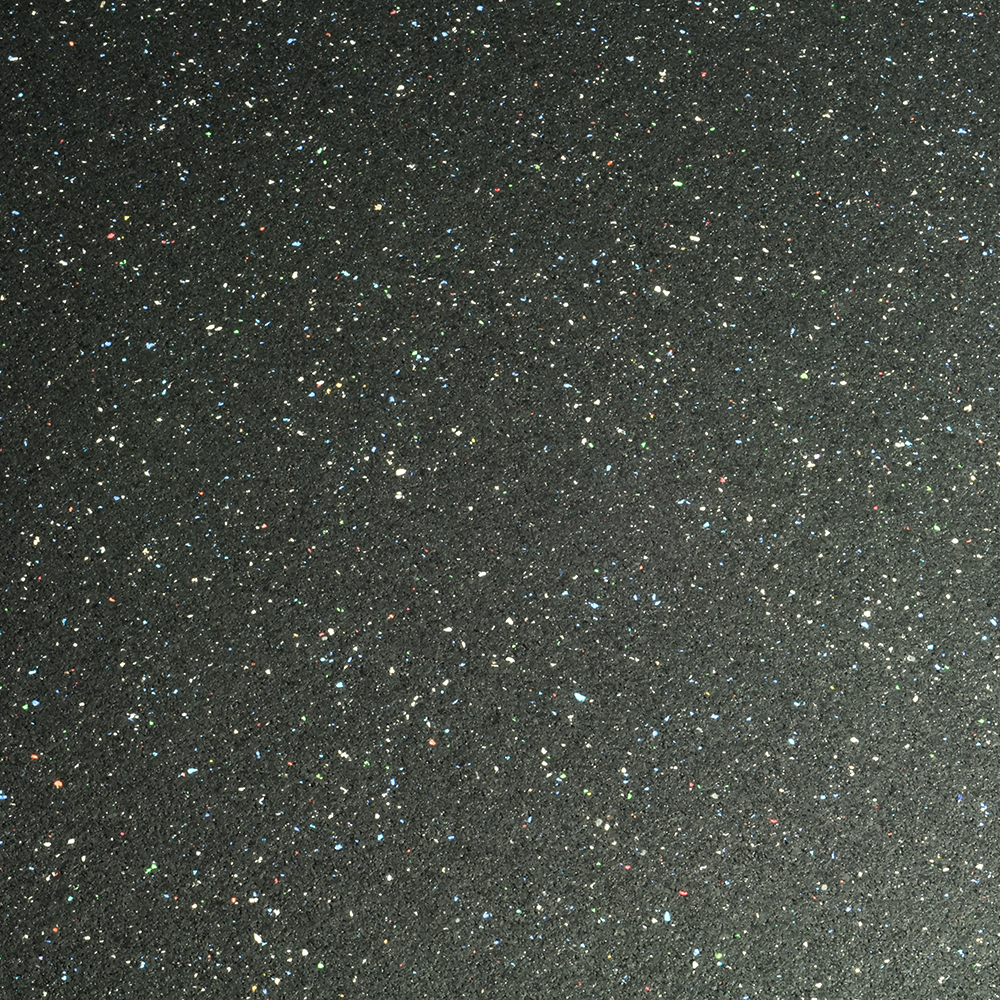 Regrind rubber is a second run material offered at a discount pricing
Economical rubber roll option
Various colors and amount of color in the mix
(4 Reviews )
Ships Out: Estimate 5-7 Working Days

Regrind
Roll Calculator
Note: Material Width for this Product is 4' wide
Rolls are cut to 15 ft minimum
Option 1

Option 2

Custom Roll Length
VIDEOS
TOP FEATURES
Regrind rubber is a second run material offered at a discount pricing
Economical rubber roll option
Various colors and amount of color in the mix
Extra small flecks
Varying colors in rubber material
Made in the USA
Made from recycled rubber is a green product
MAS Certified Green
Use Types
Gyms, Fitness Studios, Locker Rooms, Indoor Ice Rinks, Golf Course Facilities, Weight Rooms, Daycare Facilities, High Traffic Public Areas, Basements, Deck and Patios, Warehouses, Productions Lines, Pet Areas
NOTE: This item is a custom order and is not returnable.
Economical rolled rubber regrind flooring provides a durable flooring.
Rolled Rubber Pacific 1/4 Inch Regrind Per SF is a high quality regrind, eco-friendly and affordable flooring solution that has been a popular choice for many top fitness chains, colleges and universities. This rolled rubber is manufactured from recycled tires making it an extremely durable and high quality flooring that holds up even after years of abuse and heavy traffic.
Ships from Southern California. If you need a long-lasting floor that will take tons of traffic and look great for years, Rolled Rubber Pacific 1/4 Inch Regrind Per SF wins every time. This highly durable regrind rolled rubber thrives in tough, high-traffic environments.


Rolled Rubber Pacific 1/4 Inch Regrind Per SF is an ideal flooring solution for home gyms, basements, fitness centers, weight rooms, locker rooms, equestrian facilities, and production lines. With the wide selection of color options, it's easy to create your own customized project while keeping your project on time and on budget. 1/4 inc Rolled Rubber Pacific is made in the USA from premium recycled rubber.

This rolled rubber flooring is an economical rubber flooring option because the material is a second run regrind material, made from the scraps of first run material. Color is very inconsistent and can be all over the map, no guarantees about the look of the material are offered in any way. Generally the material is similar in look to the images shown.
Please Note: Cut lengths for rolled rubber products are provided as a courtesy at no additional cost to customers. In come cases, the manufacturer may provide a cut length within two pieces of material. In other cases, the manufacturer may send material that is over or under the specified linear footage. In all cases, the manufacturer is required to supply the overall amount of material per order. It is common for rolled rubber jobs to have butt seams or cut end seams within one roll or run. Regrind rolled rubber is a cost savings to all black material and provides an economical option to obtain some color in the rubber flooring. Colors and color percentage are inconsistent and will vary from roll to roll and from lot to lot. No guarantee of which color or the amount of color will be present in the rubber flooring material.
This cost effective and long lasting rolled rubber flooring features a 5 year warranty.
Roller rubber flooring Pacific is easy to install and is extremely durable. Even better, it's a green building product that can help architects and builders achieve LEED Points.
Materials - Recycled SBR tire rubber, dynamically bound
Size - 4 ft wide x 1/4 inch thickness
Tolerances - Certified top height to +/- .010
Installation - Full-spread glue down
Maintenance - Damp mop and let dry
Warranty - 5 years materials and workmanship (pro-rated basis)
Density - ASTM D3676 68.3 lbs/cubic foot
Hardness - ASTM D2240 Shore A60 +/-5
Slip Resistance - ASTM D C1028 Friction Coefficient .084-.090
Abrasion - ASTM D4060 2,000 cycles taber abraser 1kg, .329-.35g loss
Chemicals - Resistant to most acids and chlorine
VOCs/Formaldehyde
Compliant with the performance standards established for low-emitting flooring under the Collaborative for High Performance Schools (CHPS) and the LEED Pilot Credit 21: Low-Emitting Interiors programs.
LEED/GreenBuild
Several LEED points available1/4 inch material is recommended to be glued for installations over 500 SF.
Order rolls by the square foot.
This can be used for slip-resistant production and distribution floors, but is not resistant to chemicals, oils, and acids.
Maintenance
Sweep or vacuum daily. Scrub with deck brush and neutral pH cleaner. Remove solution with a wet/dry vacuum.
Shipping
Shrink wrapped on pallets and shipped via freight delivery from Southern California.
This Product Ships Freight Only.
Please review our shipping disclaimer.
ANSWERS
Product Questions:
Q: what is needed for adhesive?
A: We recommend a full glue down for all commercial 1/4 inch rolled rubber flooring installations with a urethane based floor glue suitable for rubber and the floor substrate. Greatmats offers our own such floor glue.
Q: Will this work for a garage floor?
A: The rolled rubber will work for a garage gym but not for vehicle traffic.
Q: Is there a minimum length that must be ordered?
A: The order minimum is 100 SF. The rolls can be cut to 15 linear feet and longer.
Q: Is this a good fit for a hockey lockerroom?
A: Rubber flooring is great for hockey locker rooms. For use under hockey skates, we recommend a 3/8 inch thickness.