What Are The Pros And Cons Of Faux Wood Flooring?
By Lisa Hobbie Created: August, 2021 - Modified: February, 2023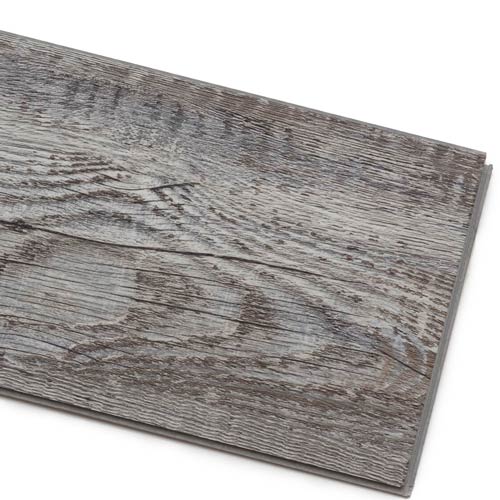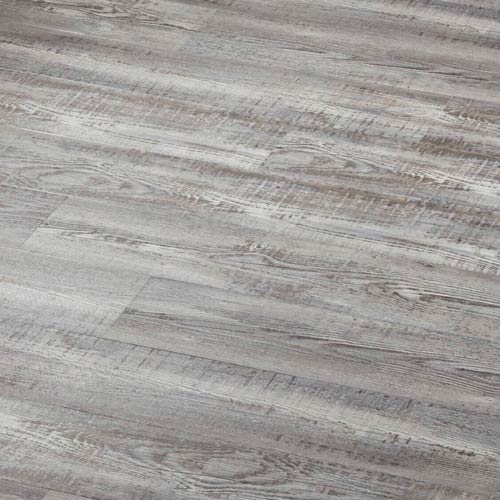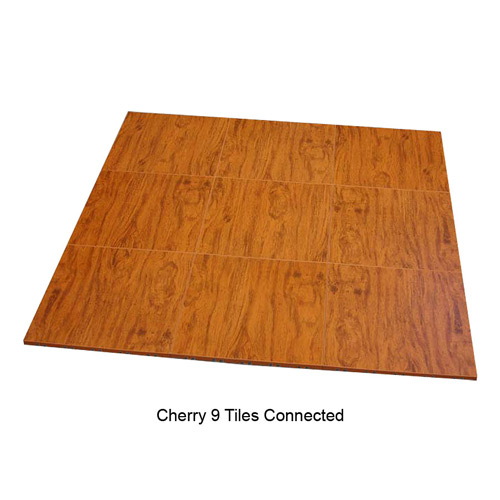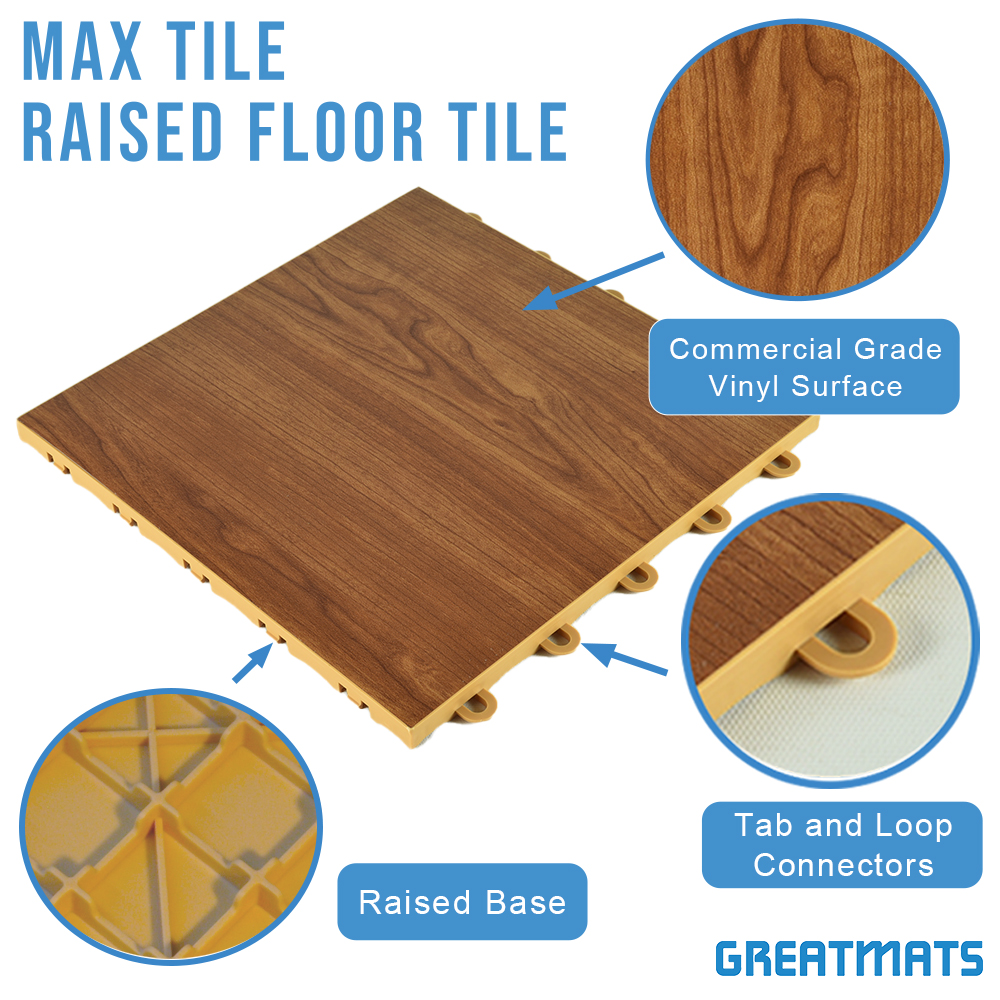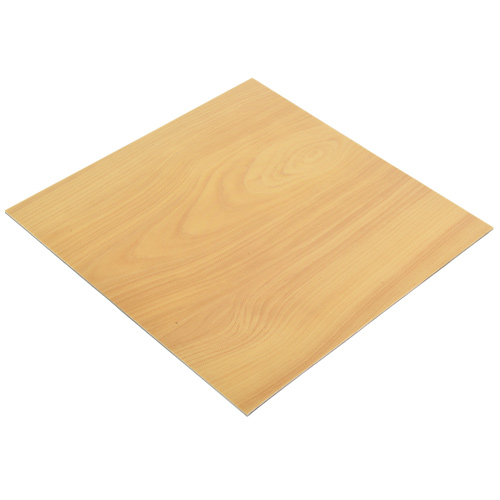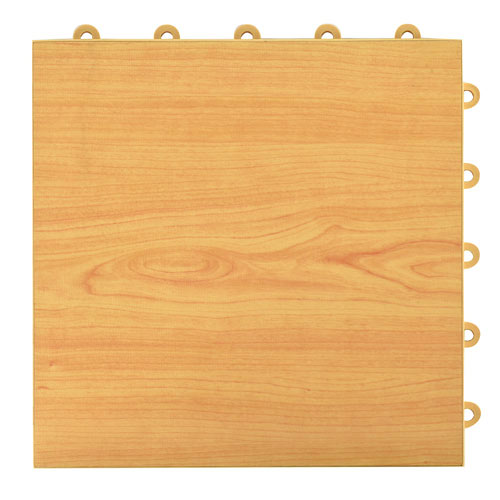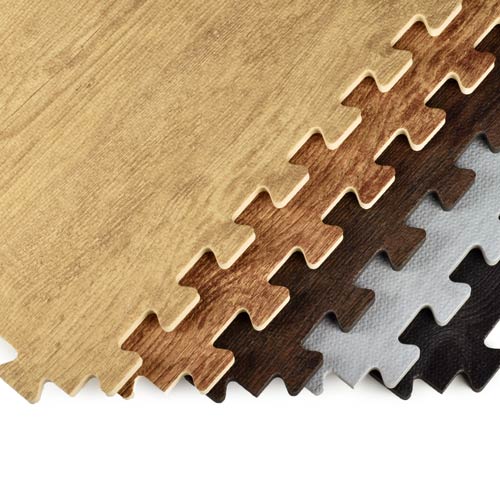 As with all flooring, there are pros and cons of faux wood. Some argue real wood is the best, but faux wood carries many benefits also!
Pros of Faux Wood Flooring
Cost Effective. Many types of faux wood flooring are more affordable than authentic wood. Not only is the original purchase price often lower, the lifetime cost is as well, because they require little to no maintenance.
Attractive. There are many beautiful designs available, many of which use top notch photography to cast images of realistic wood or high end paint to feature rich color on the surface of the flooring.
Ease of installation. Many fake wood products are a breeze to install using one of many methods - from those that just interlock, to others that glue or tape down.
Versatile. Many synthetic wood products are designed to be used in many different areas and applications, with waterproofing properties, insulative value, and more.
A breeze to clean and maintain. Most products can be swept or vacuumed and damp mopped as needed, without the worry of leaving water or soap behind.
Cons of Faux Wood Flooring
Most faux wood can't be resurfaced or refinished the way real wood can.
Some products feel unnatural underfoot.
Not all artificial wood products are created equally, so it's important to understand the features and benefits of the specific product you choose to know how to maintain it and protect it from damage.
Some products may look cheap and/or unnatural.
Popular Faux Wood Products at Greatmats
These lists aren't extensive, and if you put the pros and cons to pen and paper, you could come up with many more. But, now that you understand some of the main pros and cons of faux wood, let's highlight some of the best imitation wood products available at Greatmats. The choices are plentiful, but among them, the following are some of the best sellers:
These flooring solutions vary in size, style, and material, but they all deliver many fabulous features and benefits!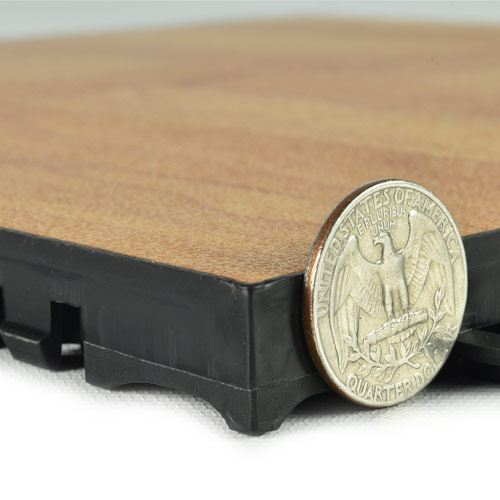 Max Tile Raised Flooring Tiles are among the most versatile products at Greatmats. It's a superior faux wood product that delivers so many benefits.
Unlike real wood, these tiles are great for an area prone to moisture, as they have a raised, floating design that allows for air and water flow beneath it. This greatly minimizes the likelihood of mold, mildew, and bacteria.
This tile has an attractive, commercial grade vinyl surface that delivers the appearance of a shiny hardwood floor without the need to ever be refinished. It's durable and versatile and extremely low maintenance.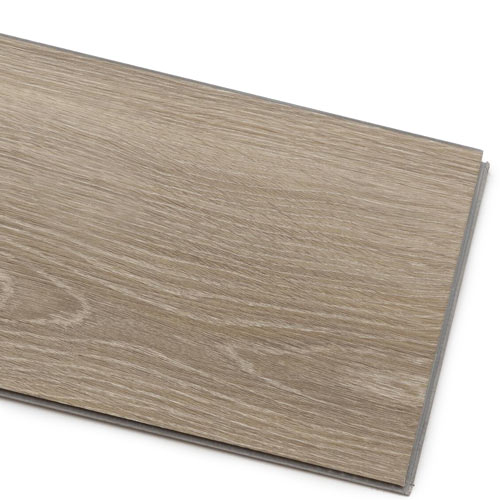 Envee Tacky Back LVP Laminate Planks are some of the best for a DIY project. It's so easy to lay without special tools or glue, as it has an easy-to-use peel and stick backing.
This faux wood flooring solution is economical, moisture resistant, versatile, and durable. It will not expand when moisture is present, and it can be installed on any flat, hard surface, and performs extremely well with its robust wear resistant surface.
This flooring comes in many wood grain looks other than maple, as well as gray or brown matte textured finishes.
Envee Rigid Core LVT Planks are a great choice if you want one that is eco-friendly. This one is made of 100 percent recyclable material.
These planks are great for high traffic areas, a kitchen or bathroom, and other areas of the home with kids and pets, as they have water and dirt tight surfaces. The planks also feature high-resolution imagery that give the floor a real wood look. This attractive option is mold resistant, mildew resistant, slip resistant, and presents anti-fatigue benefits.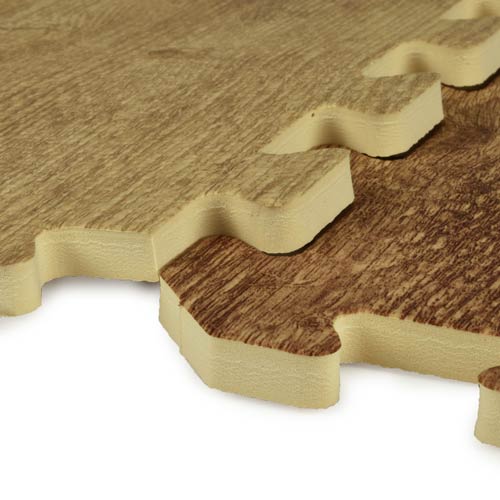 Foam Tiles Wood Grain look like wood, but they offer amazing cushioned comfort. They are attractive, resembling rich hardwood, but are made of a closed cell foam product that's free of lead and latex, and it's also waterproof.
Each foam mat comes in many wood grain patterns, along with grey and black, and they compliment any decor or style preference. They are simple to install and can be used in virtually any area in the home.
Greatmats - For The Best Faux Wood Flooring
The products presented are among the best and most popular ones available, but the list only touches on the many great options available. If you have questions about the faux wood options at Greatmats or need help ordering, just reach out to the fabulous customer service team who will help you decide which product is the right one for you and your space.