TileFlex Floor Tile 1/2 Inch x 1x1 Ft.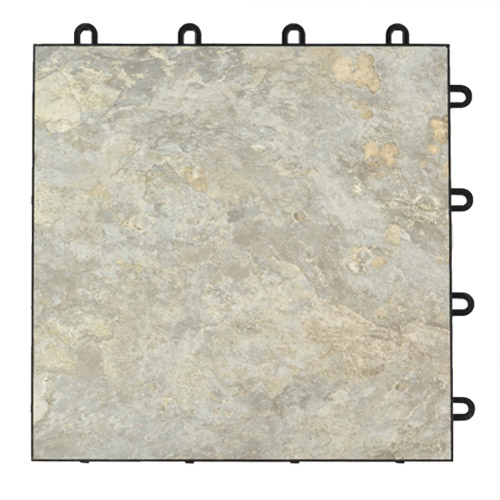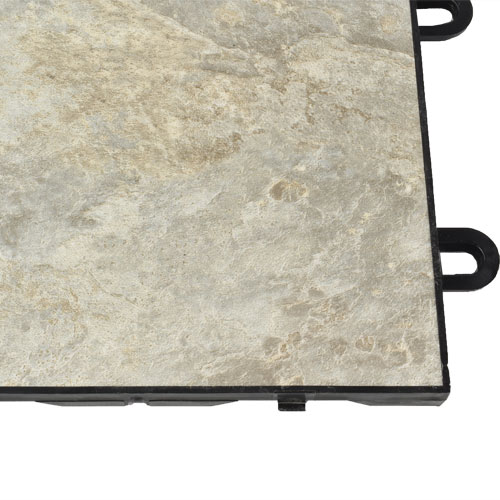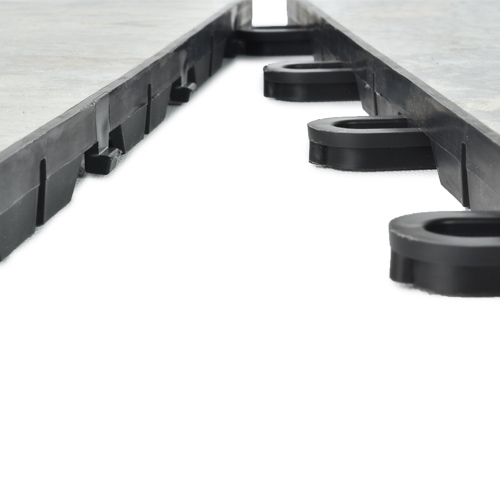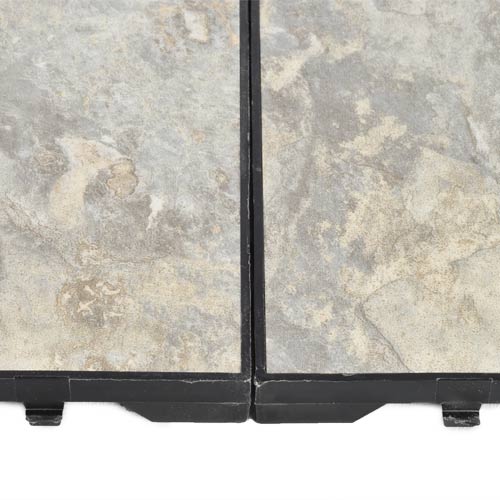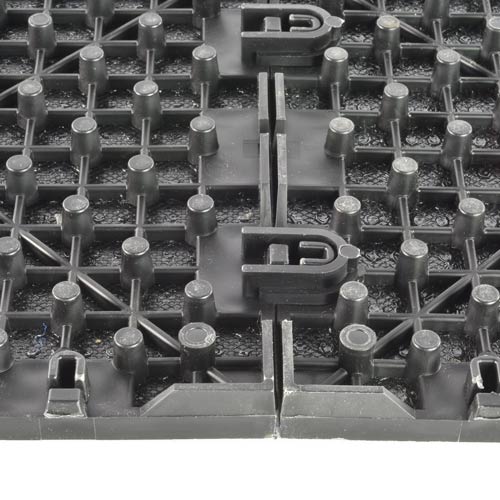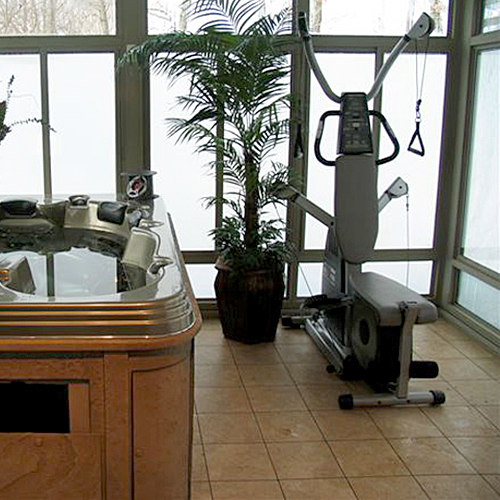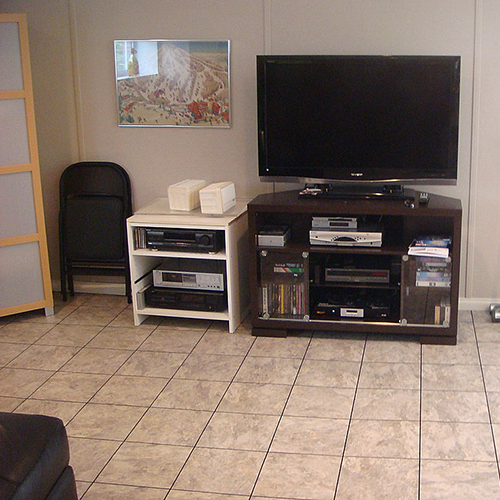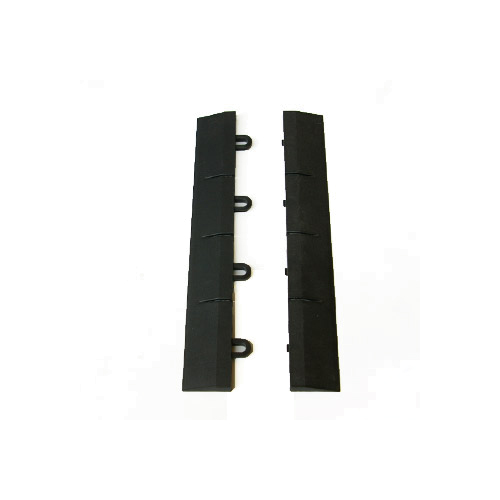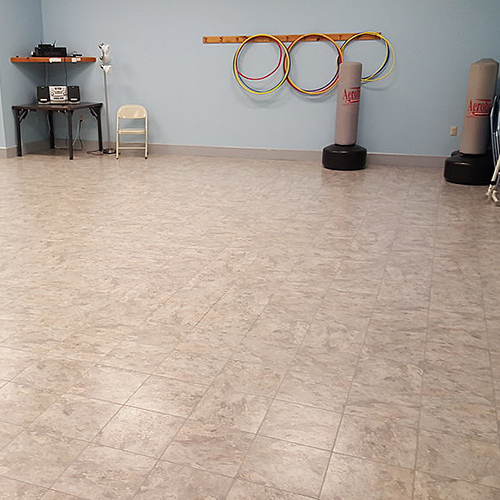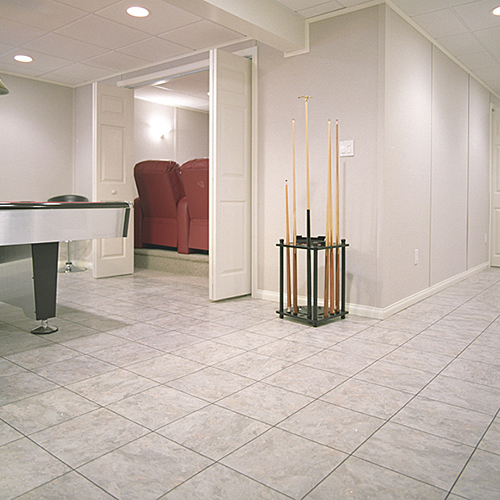 Vinyl tile never needs refinishing
Quick installation, no special tools required
Waterproof, raised tile provides underside air and water flow
$7.92
/tile
(You Save 20%)
(25 Reviews )
Ships Out: Estimate 4-6 Working Days
How Much Flooring Do I Need?
VIDEOS
TOP FEATURES
Vinyl tile never needs refinishing
Quick installation, no special tools required
Waterproof, raised tile provides underside air and water flow
Minimal maintenance, easy to clean
Modular design provides no glue install
Expand your floor as needed
Use Types
Basement Floors, Church Halls, Utility Rooms, Damp Areas
Modular floor tiles for home and commercial use with vinyl top.
TileFlex floor tile is an easy to install modular floor tile that is great for indoor use for basement floors, recreational rooms, utility rooms, and on porches. TileFlex flooring tile is a durable home and athletic flooring option for a wide variety of activities. Ideal for both residential, athletic and commercial flooring solutions. TileFlex floor tiles can be used in aerobic facilities and for indoor court floor where multi-purpose flooring is needed.
When you want to install a new floor quickly that looks like a stone floor, the TileFlex floor tile from Greatmats is a popular selection.


These tiles make use of a hidden interlocking system of loops and tabs that secures the tiles tightly together but that is not visible. These snap together tiles will look amazing, just like a set of standard square tiles. Visitors will not know about the simple system used to connect the tiles.


Size and Shape Options

Our TileFlex floor tile has a size of 1x1 foot. Because these tiles make use of a hidden interlocking edge, there is no loss of coverage size to the edge, as can happen with a jigsaw puzzle-style interlocking tile.

Having a square sized tile that measures exactly 1 square foot in coverage area makes it far easier to calculate the number of tiles required to cover the desired space. If you need help figuring out how many tiles to order for an odd-shaped room, please contact the customer service team at Greatmats.

Each tile weighs only 1.9 pounds, which makes the installation process go quickly. Moving the tiles into position does not take much effort because of the lightweight design. These TileFlex tiles measure 1/2 inches in thickness.
Material Options
Our TileFlex floor tile design is extremely durable, providing a 10-year limited manufacturer warranty.
The tile consists of a vinyl top layer that can stand up to regular foot traffic, while continuing to look great. The vinyl layer has the printed pattern on it, creating a look that resembles a faux stone floor. This is a durable laminate layer that also carries anti-static capabilities.
The bottom layer, which contains the interlocking system, is a durable plastic. This gives the tile excellent stability as people are walking across it.
The base layer has pegs on it that raise the bottom of the tile away from the subfloor. This allows air to flow underneath the flooring layout, helping to remove any moisture.
Pattern and Texture Options
The top layer of the TileFlex floor tile does not have a molded textured pattern on it, as the surface of the tile is smooth. This makes the tile easier to clean versus a type of flooring with grooves and molded textures.
The printed pattern in the top vinyl layer resembles a stone floor. The beige colored tile has different shades of brown, tan, gray, and white in it, while the gray colored tile uses various shades of gray, cream, and tan.
The printed pattern will not wear away as people are walking across the tiles. This gives the TileFlex floor tile layout a significant level of longevity. It will look good for years, all while providing a great value over its lifespan.
Common Use Options
When businesses and organizations are looking to install a type of flooring that works for a money-saving DIY job, these tiles are a popular choice. Installers do not need to acquire specialized tools or to make use of glue to perform the DIY work.
At a commercial facility, customers for these tiles will include a church, an athletic facility, a club, a school, a government building, an office building, or a similar facility.
Homeowners may choose to install these tiles in a basement, utility room, storage room, or mudroom.
The tiles have a 100% waterproof design, which means they are usable in areas where moisture often is present. Because they lift the underside of the tile away from the subfloor, areas where the subfloor may have moisture also work well for these tiles, such as a basement with seeping cinder blocks.
Installation Options
As a flexible modular tile, our TileFlex floor tile is one of the easiest types of flooring to install. These faux stone floors are far easier to install than actual stone tiles, and they cost far less too.
Start in one corner of the room and line up the interlocking loops on one tile with the tabs on the adjacent tile. (The tabs are on the underside of the tile and are not visible when looking at the top of the tile.)
Continue working across the room by connecting adjacent tiles. There is no need to glue the interlocking edges, as they will remain connected, even when placed under stress. This type of tile does not require adhesive to secure it to the subfloor, either.
Although customers could disconnect the tiles to return to the subflooring at some point, this particular model is not recommended for repeated installations.
Cleaning and Maintenance Requirements
Customers like vinyl flooring because of the ease of cleaning and maintaining it, and these TileFlex tiles are no exception.
To remove dust and other dry debris, customers can start by sweeping the floor with a broom, or they can run a vacuum cleaner over the top.
When it's time for a more thorough cleaning, make use of a mop with a common household flooring cleaner and water. Avoid any cleaner that has bleach in it. After mopping the floor, allow it to dry naturally in the air.
This product is not designed for repeat installations.
Maintenance
Product can be damp mopped with common household floor cleaners, avoid bleach.
Shipping
Ships in cartons via ground service to your door, for larger orders product may ship freight delivery.
This Product Ships UPS Ground and/or Freight.
Please review our shipping disclaimer.
ACCESSORIES
Accessories for TILEFLEX FLOOR TILE 1/2 INCH X 1X1 FT.
ANSWERS
Product Questions:
Q: Can this product be put in a basement weight room-residential?
A: This tile is not recommend for dropping weights, as it will crack, however the tile can take the static weight of most exercise equipment. For heavy duty weight room environments we would tend to recommend a rubber flooring product.
Q: Can this floor be put over carpet?
A: Yes this tile can be installed directly over carpeting, when first clicking the tiles together over carpeting, its a good idea to use a stiff board under the connecting tabs, otherwise its harder to get the tabs to connect if the surface is not firm.
Q: Can this product be used for a basement bathroom?
A: It could be, but its not a water tight tile. The tile is waterproof, but the seams are not.
Q: Are you able to pull a tile from the center of the room to replace it?
A: Yes this is possible, you would need to know which corner shares the two sides of the tile that have the nubs as they go on top of the loops during installation.
Q: What should I use to mop/clean this floor tile?
A: Use common household floor cleaner.
Q: Can this tile be cut to fit?
A: Yes this tile can be cut with a table saw. Please remember to always wear safety glasses when using power tools.
Q: Do you have a product that I can install over Radiant Floor Heating Film?
A: The Tileflex or our Greatmats MaxTile are both good products for installation over infloor heat. Most of our products are compatible with infloor heating.