Indoor and Outdoor Playground Flooring Options
By Paige Cerulli Created: July, 2017 - Modified: March, 2021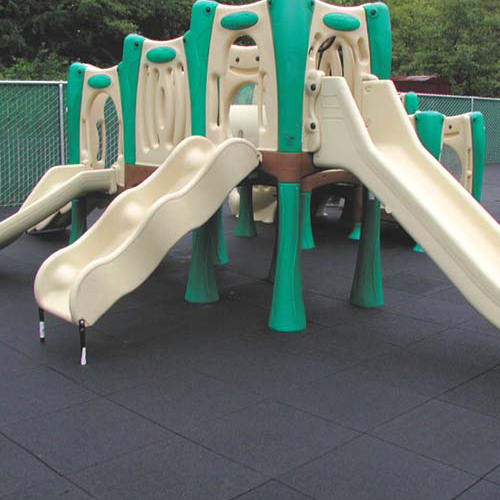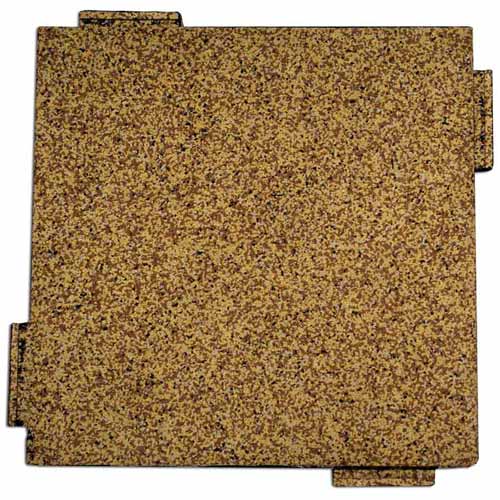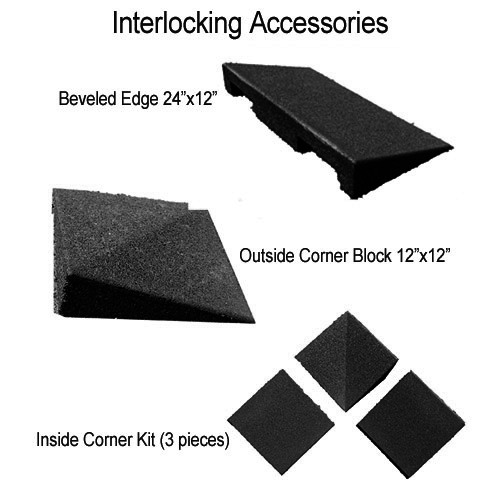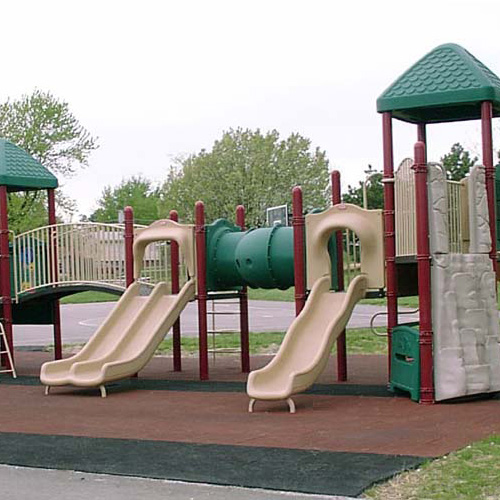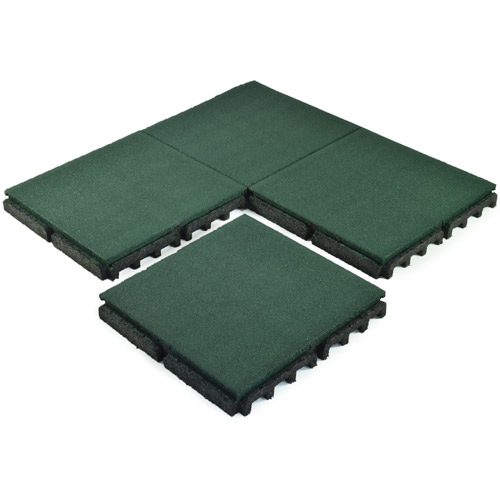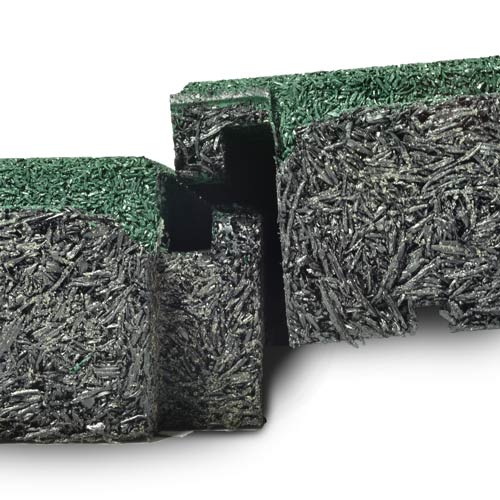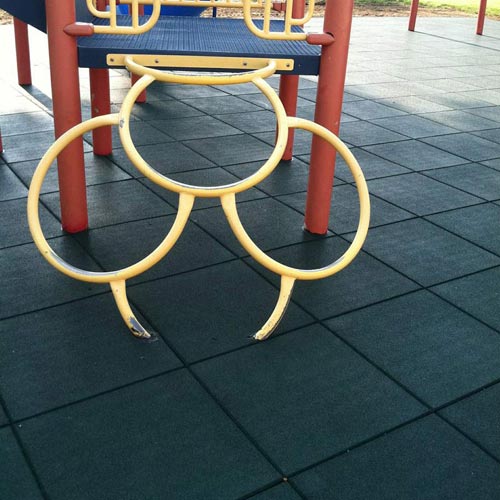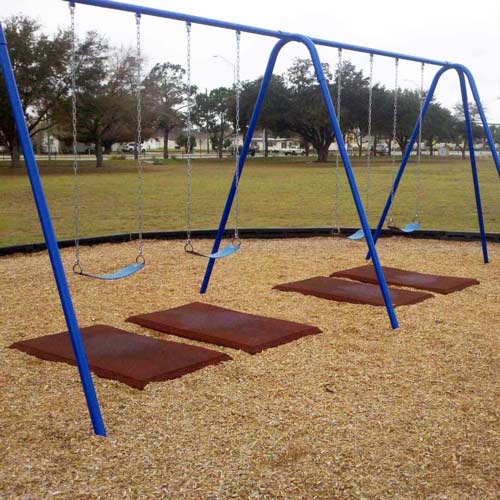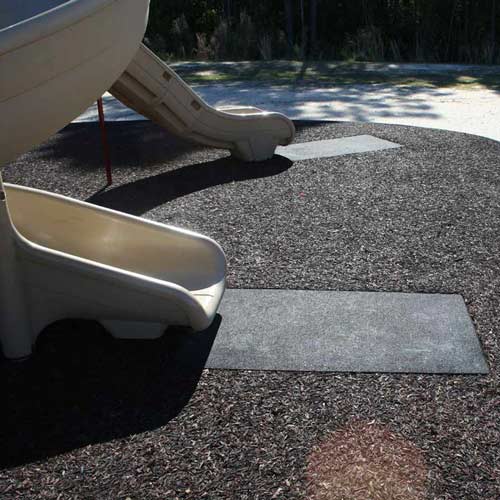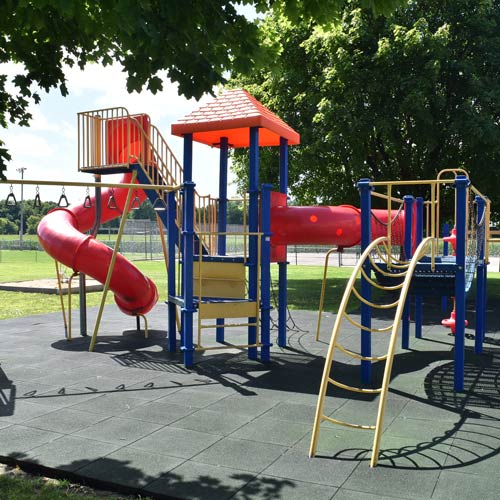 When choosing the right playground flooring, it's important to find a product that's durable, forgiving, and that is also easy to install. Greatmats is your go-to destination for playground rubber mats and other flooring products. Consider the following outdoor playground flooring ideas as you start your search.
Interlocking Playground Tile BB 2.5 Inch Colors
These interlocking tiles measure a full 2.5 inches thick, delivering excellent impact absorption and durability. They meet ASTM requirements for fall zones up to six feet, and are made with recycled rubber content.
The tiles interlock together to create strong connections and a flat, even surface. Available border ramp edging creates ADA accessibility.
These tiles are available in five different color options and can be installed over many different sub-surfaces. They're virtually maintenance free and damaged tiles can be easily replaced.
Playground Swing Set Mat
The Playground Swing Set Mat is two inches thick and ideal for areas beneath slides and swing sets. These outdoor playground mats are made of 100% recycled rubber and offer a four-foot fall height rating, ideal for reducing the chance of injury.
These rubber mats for playgrounds measure 32 by 54 inches, providing a generously-sized surface area. Beveled edges create a finished look while also making for smooth transitions onto and off of the mats.
Highly durable, these playground rubber mats are an economical choice. They won't attract harmful insects and they help to inhibit mold and fungi growth for a safer playground.
Blue Sky Rubber Swing Set Mats
Measuring 3 x 5 feet and a full 2.25 inches thick, these rubber swing set mats deliver extra protection and cushion around high-traffic areas, like underneath swings. They provide plenty of coverage and are sized for that just-right fit underneath individual swings.
Their solid rubber construction means that this rubber padding for playgrounds is easy to maintain. Each mat weighs 110 pounds, so it won't get kicked or moved, even with heavy traffic.
These outdoor playground rubber mats are backed by a 5-year limited manufacturer warranty.
Greatmats Playground Tile Interlock 2.75 Inch
These 2.75-inch playground tiles are made from recycled rubber. They offer an ASTM 6-foot fall height rating for excellent shock absorption and safety. Pairing them with the available ADA border ramp edging can provide ADA accessibility.
Each tile features interlocking tabs, making for an easy and fast installation. This interlocking design helps to prevent the tiles from shifting and creates a uniform appearance without gapping between the tiles. They're designed for outdoor use in all weather and provide excellent durability. If a single tile becomes damaged or needs to be replaced, you can replace that one tile, rather than having to replace an entire section of flooring.
These tiles are also easy to maintain with a broom, garden hose, or leaf blower. They are backed by a 10-year limited warranty.
Interlocking Playground Tile BB 3.5 Inch
These interlocking playground tiles are 3.5 inches thick and offer an ASTM 8-foot fall height rating. Available ADA border ramp edging provides accessibility for those with disabilities. This tile is also available in a 4-inch-thick option.
EPDM mixed colors add variety and style to any playground, and these tiles are suitable for both indoor and outdoor use. They're highly durable and can withstand outdoor weather conditions for years.
Made from 100% recycled rubber, these tiles may contribute toward your LEED Green Building certification. They allow water to run through the surface, carrying it away from the playground surface to avoid standing water.
These tiles are backed by a 10-year limited warranty.
What is the best material to put under a swing set?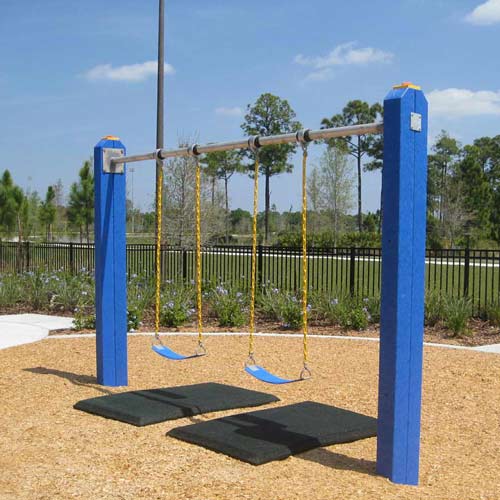 The areas underneath swing sets see significant use, a high degree of foot traffic, and the effects of dragging feet. The material that you choose needs to be able to withstand those demands while also keeping the area safe for kids. Rubber swing mats are designed to be thick, heavy, and durable enough to stay in place without being damaged by the amount of use that the area sees.
Playground tiles can also work well, since they create a single, durable surface that can't be kicked out of the way.
What is the rubber flooring in playgrounds?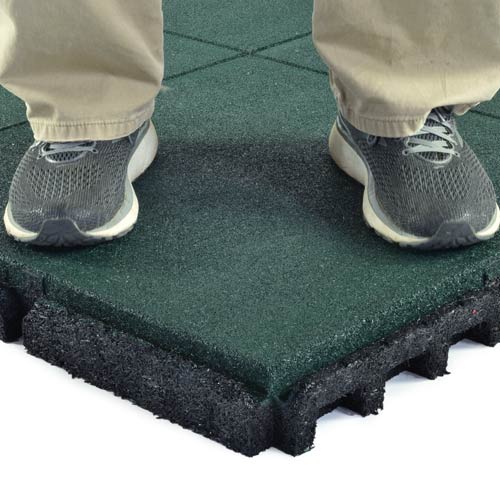 Outdoor rubber flooring for playgrounds can consist of different types of rubber. Lots of flooring is made of EPDM rubber, which is a synthetic rubber that's resistant to heat and weather. Many products also incorporate recycled ground car and truck tires, giving this rubber new life and keeping it out of landfills. Some of these products may contribute to LEED points for your playground.
How do you prepare ground for a playground?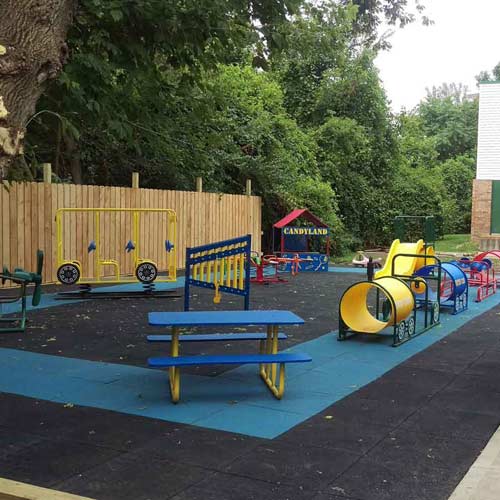 Before installing playground flooring, it's essential to properly prepare the site. The ground will need to be leveled and compacted. A hard surface, like concrete or asphalt, will need to be installed. Then, you can dry lay playground tiles on top of that surface.