Taekwondo Workout Mats for Home Training Exercises
By Paige Cerulli Created: June, 2017 - Modified: January, 2021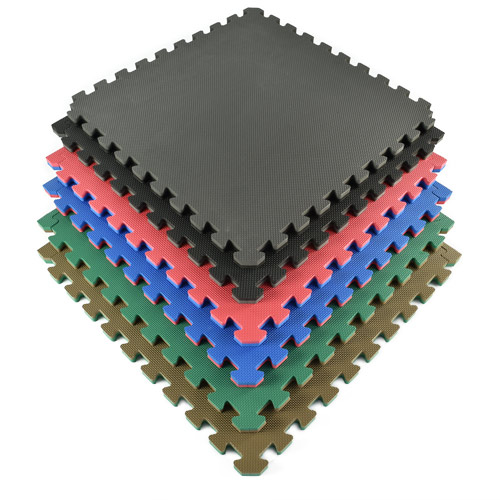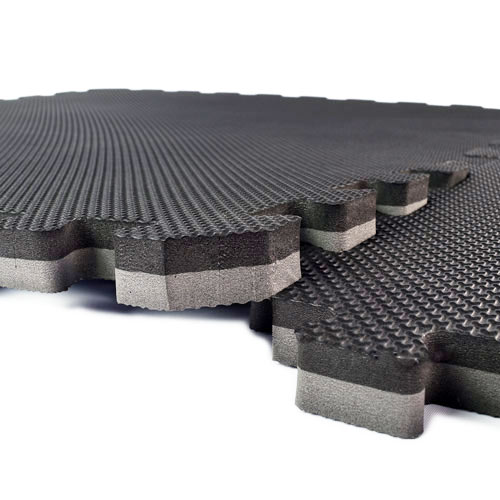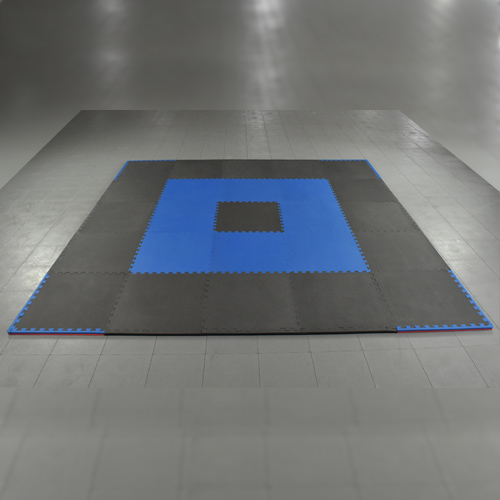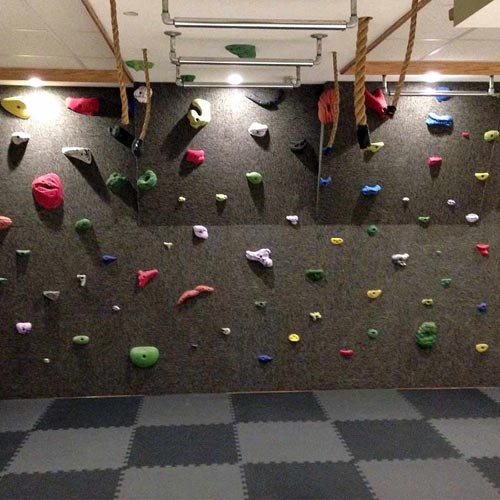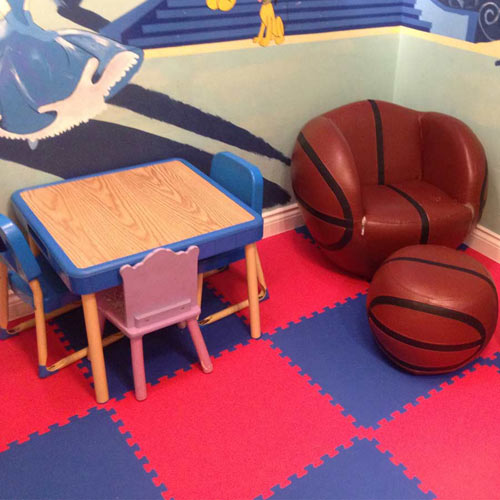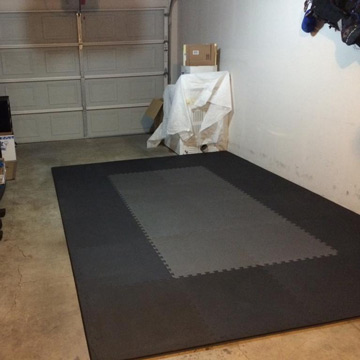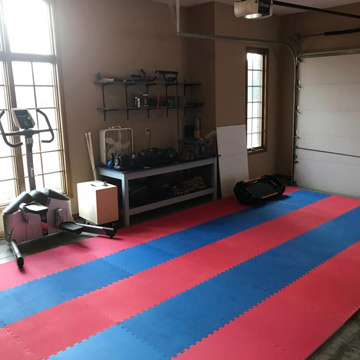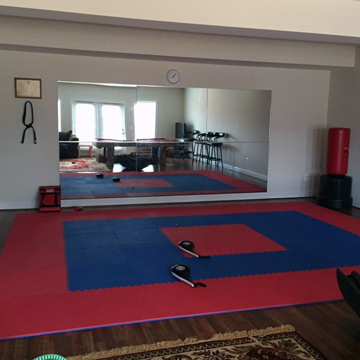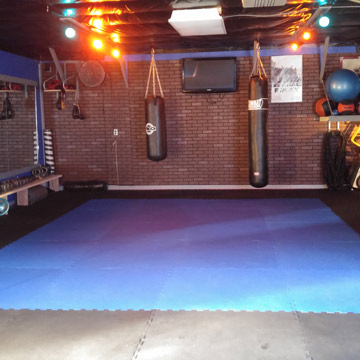 Highly versatile, the
Home Sport and Play Mat 3/4 Inch
is suited for home exercise rooms, kids play areas, and home martial arts spaces. These mats are made of high-quality EVA foam, delivering the shock absorption needed to help reduce the chance of injury during a fall. At the same time, these mats stay firm enough to support athletes while they stand, spin, kick, and jump.
The cushioning properties of these mats help to prevent athlete fatigue, keeping bones and joints more comfortable so athletes can exercise and practice for longer. These mats are suitable for use with martial arts exercises, including taekwondo exercises.
There are many more reasons to choose these mats for your home. They won't absorb moisture, so you can install them in basements, garages, and other areas where moisture might occur. This also makes the mats easy to clean.
These tiles are double-colored and reversible. By reversing some of the mats when you install them, you can create fun patterns and designs. If a mat gets damaged on one side, you can flip it over, getting maximum use out of it.
Put these mats to use in your home in many ways. In addition to outfitting your martial arts space, you can create an athletic studio, a play space for kids, or a commercial training center. These commercial-quality tiles will hold up to rigorous use, but they're economical enough to be a practical choice for use at home, too. Each tile is backed by a one-year manufacturer's warranty.
How to install taekwondo floor mats
Because these mats are interlocking tiles, they're versatile and easy to install. You can complete an installation entirely on your own with no need for professional help.
These tiles fit together like puzzle pieces and are designed for a dry lay installation without any adhesive. They can be laid on top of flat, even flooring like wood or concrete.
Before installing the mats, you'll want to decide on the type of installation that's best for your needs. You can perform a wall-to-wall installation if you want to floor an entire room. Alternatively, you can perform an island installation for a smaller exercise area, leaving the rest of the room's flooring exposed. We do include border strips with these tiles, so you can create clean, finished edges for your island installation.
If you're installing the floor across an entire room, you will need to cut the tiles for the perfect fit. This is simple and can be accomplished with a sharp blade and a straight edge.
One of the major benefits of this flooring is that it consists of individual tiles. If one tile becomes worn or damaged, you can replace that single tile, rather than replacing the entire floor. You can also pull the tiles up and remove them or relocate them if you need.
What equipment do you need for taekwondo?
To start participating in taekwondo training exercises and to take part in competitions, you'll want to rent or buy a full set of sparring equipment. This consists of a body protector, helmet, shin pads, arm pads, mouthguard, groin guard, foot pad, and gloves. This equipment is a valuable investment, since it can help to prevent injuries. Your taekwondo dojo may have additional specific equipment requirements for students.
Just as important as the protective equipment is the flooring that you use. If you're training in a professional facility, that facility will have invested in taekwondo mats and flooring to help keep you safe. If you're creating a training space at home where you can practice your taekwondo workout, you'll need to invest in flooring that absorbs shock yet that also creates a surface to support you when standing, spinning, and during quick changes of direction.
What are taekwondo mats made of?
Taekwondo training puzzle mats are made of thick EVA foam. This foam delivers the combination of stability and shock absorption needed to help keep athletes safe during falls and tumbles, while still giving athletes the traction and firmness they need to train while standing up.
You may see some retailers advertise a rubber mat for taekwondo, but rubber is much less forgiving than foam and isn't an ideal surface for training or competing. With that in mind, many people do confuse EVA foam and rubber due to the pliability of both. However, foam is much softer and not as grippy.
Another option for taekwondo matting is vinyl covered polyurethane foam. The PU foam is an open cell foam. Therefore, it needs the vinyl cover to stay intact and protect it from moisture.
How thick should tkd mats be?
A taekwondo mat needs to be thick enough to offer sufficient shock absorption to help reduce the risk of injuries in falls and tumbles. Greatmats' Home Sport and Play Mat 3/4 Inch measure ¾ inches thick, and we've found that provides sufficient protection for most taekwondo exercises. If you're using the mats for MMA purposes or think that athletes might take harder falls from a significant height, then we recommend investing in thicker mats, like our
Grappling MMA Mats 1.5 Inch
, or placing a crash pad down on top of your mats for added protection.