Is Padding Needed For Equine Recovery Stalls?
By Paige Cerulli Created: August, 2021 - Modified: August, 2021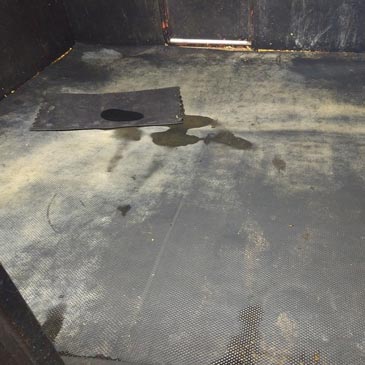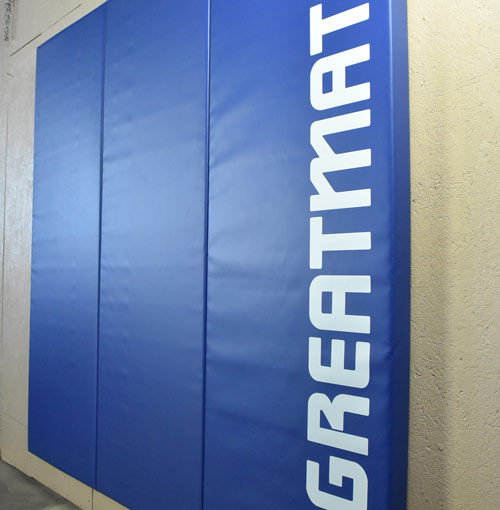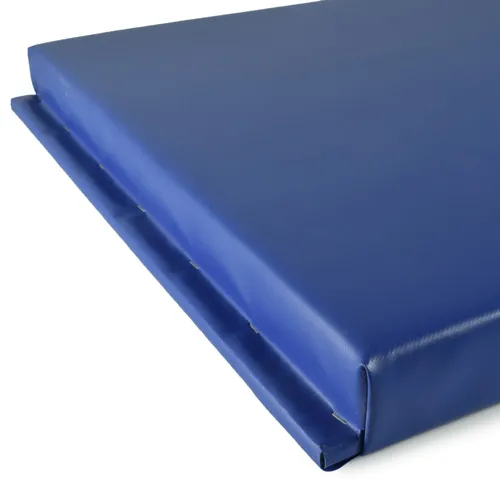 After surgery or illness, horses and ponies require careful monitoring and a safe recovery stall. Many factors go into maximizing the safety of that stall, but choosing the right padding is one of the most important elements.
The Benefits of Equine Recovery Stall Padding
Even though you might strategically and carefully design a recovery stall, it's difficult to eliminate all of the risks. Stall walls are naturally hard and strong, and a horse who falls into them can injure itself or even become cast.
Adding padding to those walls makes them safer and can help to prevent bruises, cuts, and even the damage a horse could incur from kicking the walls. Padding creates cushion and shock absorption, so while your stall walls remain durable, they're a safer option for the horse or pony within the stall.
Using equine recovery stall padding in your facility has many benefits. For equine hospitals and veterinary facilities, wall padding is a must-have.
Situations to Use Equine Recovery Stall Padding
Taking the step of padding recovery stalls demonstrates that your facility is prioritizing its clients' safety. It can reduce the risk of injury during the recovery process, and helps to minimize the liability your facility might see.
Padding stall walls isn't just for surgical and veterinary facilities, though. Padding a breeding facility increases the safety of both the mare and stallion, plus all of the horse handlers.
Padding is also ideal for foaling stalls. It can help to absorb impacts as your colt or filly is figuring out their legs. With a foal being so injury-prone, padding the stall is an excellent way to add safety.
Equine Recovery Stall Padding Options
At Greatmats, we're proud to offer several wall padding options that are suitable for your horse stalls.
Safety Wall Pad 2x6 Ft x 2 Inch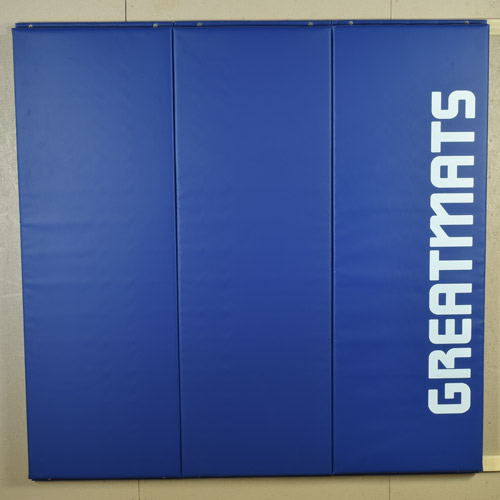 Our Safety Wall Pad 2x6 Ft x 2 Inch features thick impact-rated polyethylene foam. That foam is bonded to the pad face with a two-part adhesion process. The durable 18-ounce vinyl covering is firmly stapled onto the back for a secure hold.
The leather grain embossed vinyl resists mildew and fungus. It's also antimicrobial and antibacterial treated, helping to keep the stall hygienic and safe.
This pad is designed to be installed directly onto a wall with the attached reinforced lips. It's available in multiple dimensions and colors, so you can choose the option that's just right for your stalls and facility.
Outdoor Field Wall Padding with Grommets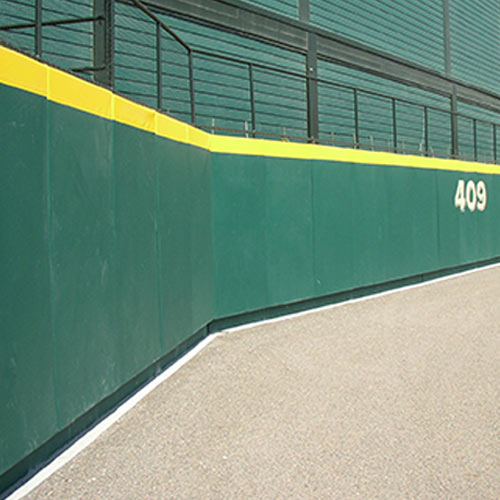 Our Outdoor Field Wall Padding with Grommets is another excellent choice for stall wall padding. Made in the USA, this pad features three-inch-thick high-impact polyurethane foam for maximum shock absorption and protection.
The 18-ounce vinyl cover is UV resistant, perfect for stalls with windows or those near barn doors. This padding is backed by a five-year no fade warranty.
This pad is resistant to rot, mildew, and fungus, being highly durable yet also flexible. The included grommets make it easy to hang the padding.
You can order the pad in an array of colors and sizes, including sizes up to 8x4 feet. It can be wiped down and cleaned.
The attached grommets make installation a breeze.
Equine Recovery Stall Flooring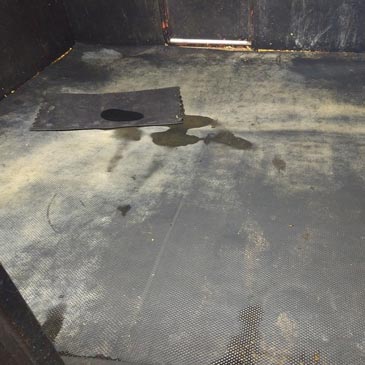 Just as important as padded walls are the floors of your recovery stalls. An ideal recovery floor stall needs to be forgiving but also supportive enough to maximize traction and help animals to balance and stand. Flooring plays an important role in helping a horse get to its feet again after a procedure, like a gelding procedure or surgery.
When choosing your recovery stall flooring, look for flooring that creates a cohesive, level surface. If you're using straight edge mats, they need to be thick enough to prevent the edges from curling up. Interlocking mats are another option, since those interlocks can help to keep the seams tightly united.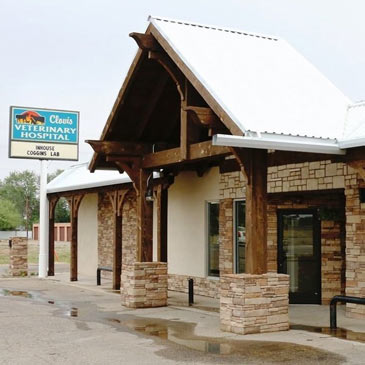 Clovis Veterinary Hospital
in east central New Mexico has put Greatmats' 12x12 Foot Big Sky One Piece Stall Mats to use to keep its clients safe. Dr. Logan Potts, the practice's primary large animal veterinarian, noted that the mats have helped to improve traction, while also providing important comfort to the animals and staff who are on their feet.
Choosing Your Equine Recovery Stall Padding
When choosing the right padding for your recovery stall, look for at least two inches of foam to help absorb impacts and provide cushion. Durability is also important, so choose padding with a heavy-duty vinyl.
Your stall padding will need to be cleaned, and most heavier vinyls can be wiped down or hosed down for efficient and effective cleaning. It's also important to choose a pad that's resistant to mold, mildew, and even UV light, depending on how your stall is positioned.
At Greatmats, we're happy to custom-make wall padding to the dimensions and colors that you specify. This can save you installation time and ensure that your stall colors reflect your business branding, making for a professional appearance. Please contact our Greatmats customer service team today with any questions or if you're ready to order your stall padding.