How Do I Protect My Floor From Darts?
By Paige Cerulli Created: August, 2022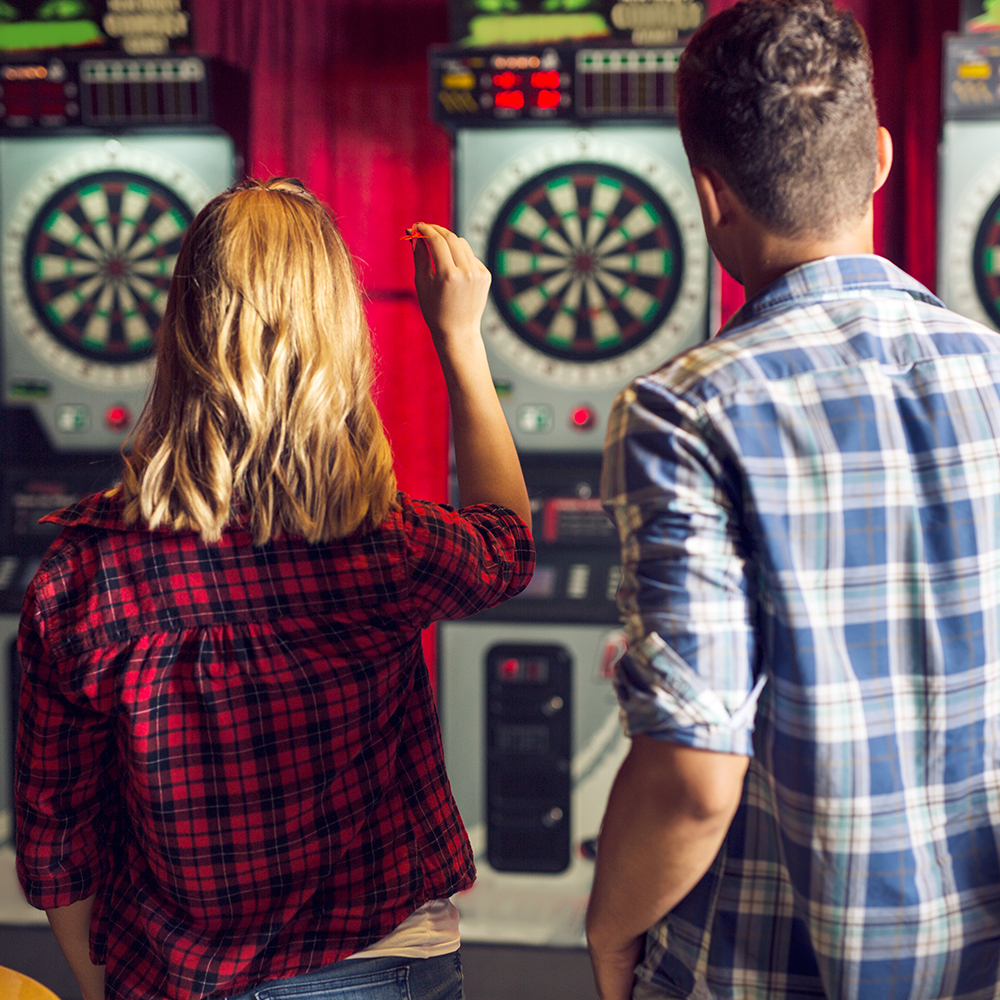 A dart board can add tons of fun to your bar, game room, or other space, but darts can also quickly damage your flooring. Fortunately, the problem is easy to fix with a quality dart mat.
How to Protect Your Floor from Darts
You don't have to get rid of your dart board because the darts are damaging your flooring. Instead, investing in and regularly using a dart mat can protect your floor while allowing the game to continue.
Invest in a Dart Mat
A dart mat is a thick mat that you can lay down over your existing flooring for extra protection. You can place the mat over a wood, tile, or carpet floor so the darts bounce off of or into the mat, instead of your flooring.
Dart mats are convenient because they are also removable, and they're DIY friendly, too. Once you're done playing, you can roll up the mat and store it away until it's time for the next game.
Your room decor and flooring will go unchanged, and your flooring will be protected. Best of all, dart mats are an affordable solution to your problem.
Choose the Right Material
When buying a dart mat, it's important to buy a panel or tiles that are made of the right material. Rubber and thick foam are popular options because they're strong, durable, and won't be penetrated by the darts.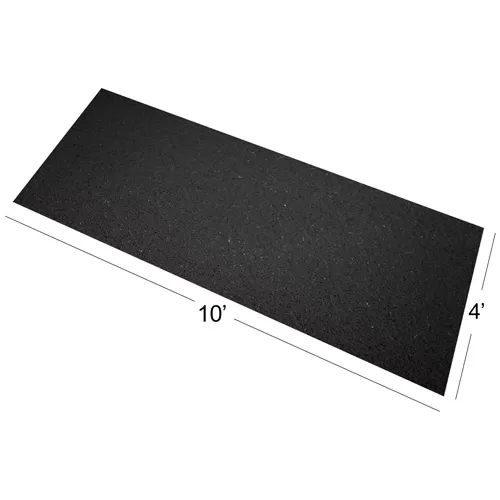 When using rubber, you can choose a thinner product that offers plenty of strength without being excessively heavy to move. If you use foam, you can invest in a thicker, higher density tile that you can easily carry and store away.
Consider the Size and Location of Your Mat
For a dart mat to be effective, it needs to be in the right location. You will want to cover the floor directly in front of the dart board, and you will also want to establish a runner panel from where people stand to throw the darts.
To get a sense of where the mat should be, ask multiple people to stand and throw darts in a line toward the board. The areas where the darts fall will all need to be covered, and it's a good idea to use a mat that's larger and extends out beyond those areas for extra protection.
If you have some top competitors with powerful arms, their throws could bounce off farther, so always invest in more mat than you think that you need. Ask your best players to do a few practice throws so you can see just where the mat needs to go.
The overall length of the mat will depend on the distance from where people are throwing the darts. Make sure to create a mat that extends to or near the oche that you use for games.
When creating a larger mat, be sure to do so in pieces. Individual pieces will make it easier to move and install the mat when needed.
Quality Dart Mat Options
At Greatmats, we have many products that are ideal for use as dart mats. We've highlighted the best options below.
Rubber Flooring Roll Greatmats ¼ Inch Colors
The Rubber Flooring Roll Greatmats ¼ Inch Colors is a durable flooring choice that's also easy to roll up and store when you're not playing darts.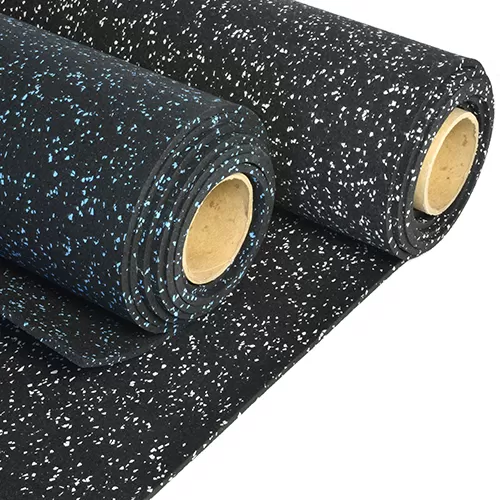 It's available in two colors and measures 4x10 feet long, so it's already ideally sized for most dart games.
The flooring is made of recycled rubber, so you can feel good about making an eco-conscious purchase. Since it's durable enough to protect floors from heavy weights, it will easily protect your floors from darts.
Rubber Flooring Roll Greatmats ¼ Inch Black
The Rubber Flooring Roll Greatmats ¼ Inch Black ships in a 10x4-foot roll, so it's already cut and sized for use with your dart board. This durable flooring is thinner so it's easy to roll up, but it's also plenty durable.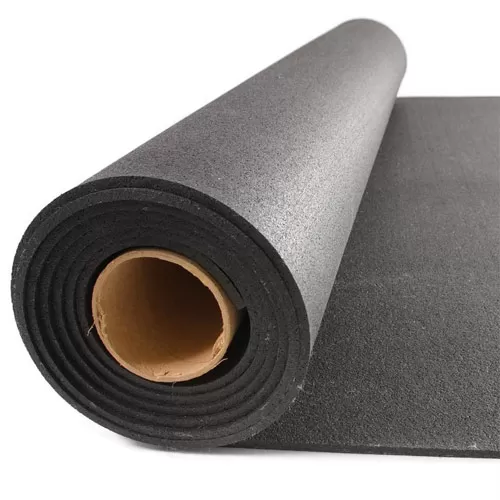 The flooring is available in a solid black that will look great in most rooms, and it's backed by a five-year limited manufacturer warranty.
Rolled Rubber Pacific ¼ Inch 10% Color
The Rolled Rubber Pacific ¼ Inch 10% Color is a 10x4-foot roll that is conveniently sized. It's a long-lasting flooring choice that is backed by a five-year warranty.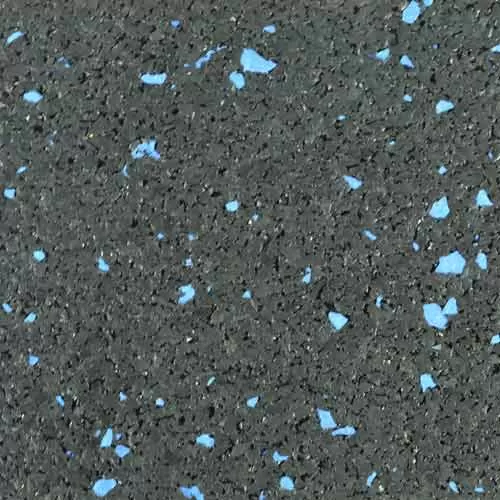 This flooring is a green choice and features beveled edges. It's available in black or a color fleck option so you can choose the look that you want.
Home Gym Flooring Tile Pebble
The Home Gym Flooring Tile Pebble is a ⅜ inch EVA foam tile. Its high density design can withstand plenty of darts, and the tile is free of lead and latex so it's safe for use around your whole family.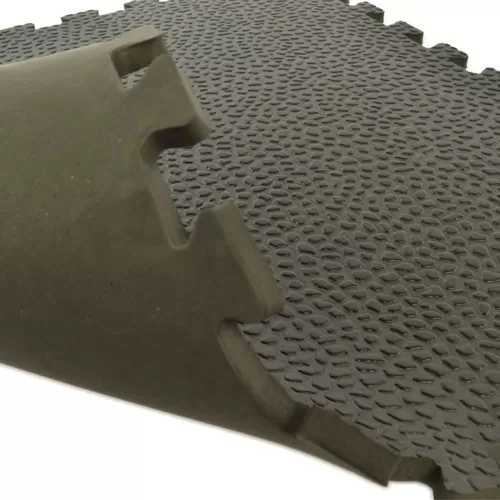 The tile features an interlocking design, making it easy to assemble and disassemble your floor when needed. The tiles are lightweight and easily portable, and they even include border strips for a clean, finished edge.
Sport Plus Designer Foam Tile
The Sport Plus Designer Foam Tile is a lightweight, portable foam tile that absorbs impact, including those of your darts. The tiles are waterproof, so you can easily clean and disinfect them as needed.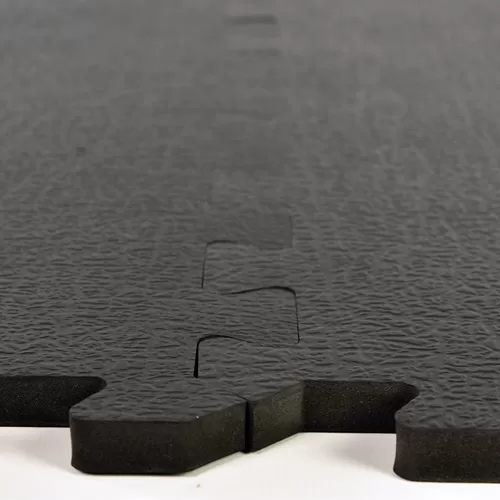 While the tiles will protect your floor, they also offer the perk of being comfortable and helping to relieve fatigue, allowing your players to enjoy longer games. The tiles feature an interlocking installation so they're easy to lay down and remove when needed.