How to Make an L Shaped Anti Fatigue Mat
By Paige Cerulli Created: April, 2022 - Modified: August, 2023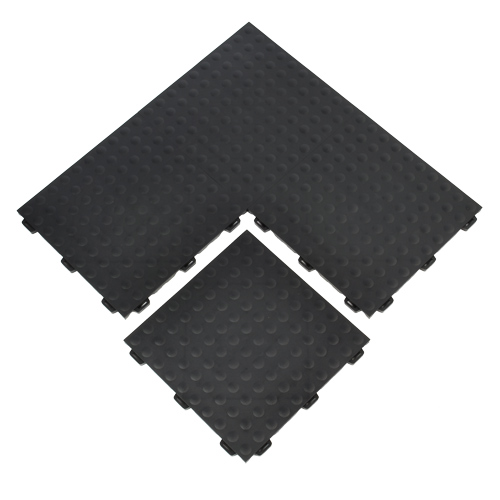 Anti fatigue mats can help to keep workers more comfortable and productive, making for a more enjoyable workspace. But for the mats to be effective, they need to cover the right areas of your workspace. Depending on your layout, you may need to make an L shaped anti fatigue mat.
How to Make an L Shaped Anti Fatigue Mat
While anti fatigue mats aren't sold in L-shaped designs, you can easily create your own. To begin, you'll want to choose your anti fatigue mat product.
If you need to create an L, then you'll want to select an interlocking mat. Interlocking tiles are particularly helpful because they give you control over the exact shape and layout of your floor.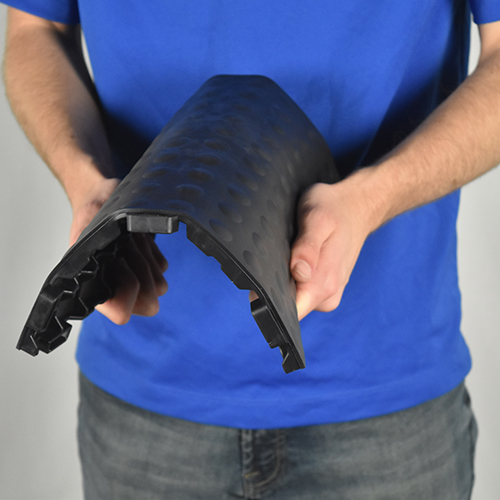 To create your 90-degree corner turn in your mat, you'll need to start in one corner of the area and work your way out. Connect the tiles together one at a time.
When you reach the point where the mats need to turn, simply change the direction in which you're connecting your tiles. You may need to plan the layout to ensure that the tiles fit within that turn, especially if they're bordered by furniture like desks or walls.
In some cases, you may need to cut the tiles to fit the space. Cutting tiles leaves you with a clean, finished edge, and it allows you to ensure that the tiles cover all of the space in your workstation without leaving any gaps.
You can cut most tiles with a sharp utility knife and a straight edge. Be sure to measure carefully and make repeated shallow scores with the knife until you work your way through the tile.
Performing a custom installation means you can create an L shape that's the right size for your workspace.
Top Anti Fatigue Mats to Consider
If you want to create an L-shaped anti fatigue mat, you need to start with a mat or tile that easily connects together and that will allow you to make that 90 degree angle. We carry several such products at Greatmats.
StayLock Tile Bump Top
The StayLock Tile Bump Top features a waterproof PVC material that resists most acids and oils. The tile combines the durability of rubber with the cushion that you would get from a foam flooring product.
These tiles feature a bottom web structure that contributes to their anti fatigue properties. The bump top texture maximizes traction, contributing to a safer workplace.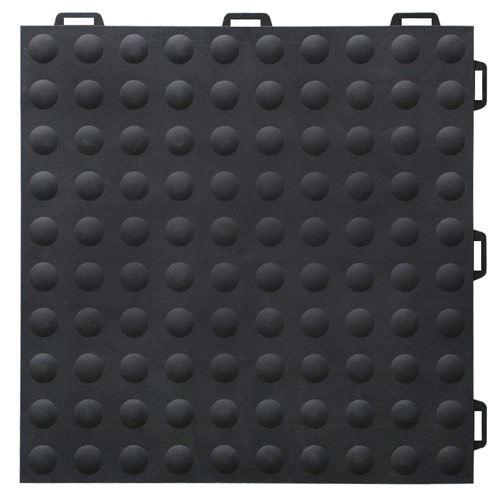 These tiles are made from recycled content and feature a lifespan of approximately 20 years. They are made in the USA, and you can purchase border and corner ramps for a clean, finished installation.
You can install these tiles in any configuration, and can easily cut them to fit your room. Their tab and loop connectors hold the tiles together securely so they won't separate during use.
Comfort Matta 20x20 Inch
The Comfort Matta 20x20-inch tiles are PVC tiles that offer both ergonomic and anti fatigue qualities. They're made from recycled materials and feature a free-draining design, making them suitable for workstations where they might get wet.
The tiles feature a diamond shield tread design to maximize traction, and they also help to dampen sound for a more enjoyable workspace. They're available in multiple colors.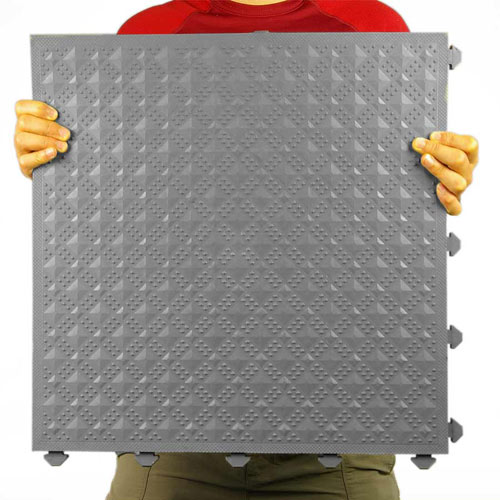 These tiles feature a locking lug connection system that makes for an easy and secure installation. That design allows you to install them in an L shape, and you can also trim the tiles to fit your workspace if needed.
Consider these tiles for checkouts, workstations, and areas that might get wet, like the spaces in front of kitchen sinks.
Solid Super Soft Tile
The Solid Super Soft Tile is a PVC modular tile that provides plenty of cushion for anti fatigue benefits. The tile is soft and flexible, and it features a UV stabilizer and fungus inhibitor for durability.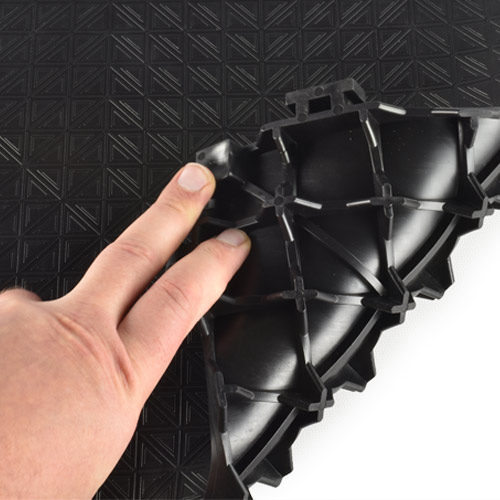 The tile has an interlocking system that tightly holds the tiles together so that their surfaces are flush. T tab connectors have a locking tooth system that prevents movement from occurring between the tiles, making for an easy, no-glue installation.
Since the tiles are resistant to oils, solvents, acids, and other chemicals, they're ideal for assembly areas and computer rooms.
Wearwell ErgoDeck Comfort Solid 18x18 Inch Tile
The Wearwell ErgoDeck Comfort Solid 18x18-inch Tile is made with a softer compound that helps to keep you comfortable while you're standing. The tiles are made of silicone-free PVC that's highly durable and ideal for use in dry workspaces, including machining and manufacturing settings.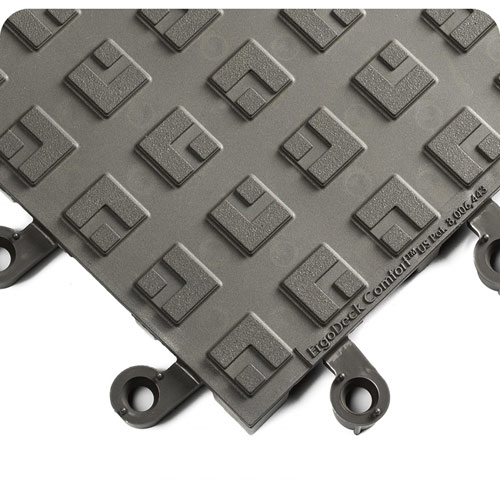 A Positive Interlocking System secures the tiles together tightly, keeping them from separating. You can cut the tiles to fit your workspace as needed, and can easily replace any tiles that become worn or damaged.
Herontile Wet Area Tile
The Herontile Wet Area Tile is ideal for areas like spas, saunas, and indoor pool spaces. The tile features a PVC plastic that feels like foam, making for a comfortable, cushioned surface.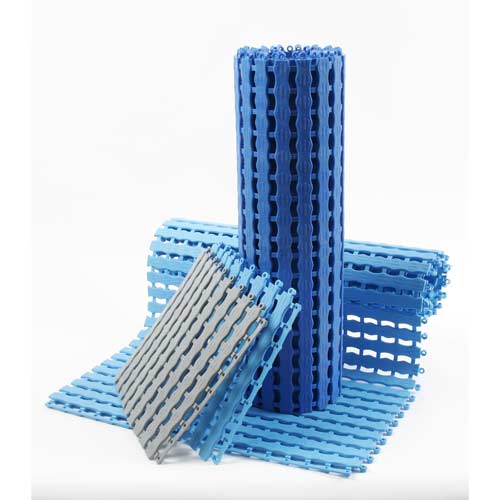 Anti-bacterial and anti-fungal additives contribute to a safe workspace, and the tiles are designed to quickly drain away water. They feature an embossed surface to help prevent slips.
The click-together joining mechanism in these tiles creates a seamless floor that won't pull apart. You can install and cut these tiles to create an L shape for a more comfortable and safer workspace.