How Do You Install Underlayment for Vinyl Flooring?
By Kyle Schurman Created: May, 2021 - Modified: February, 2023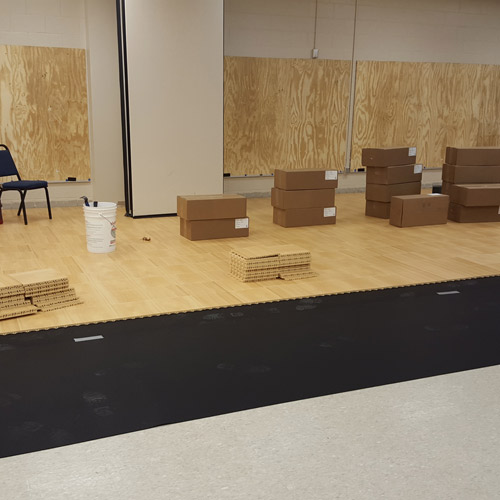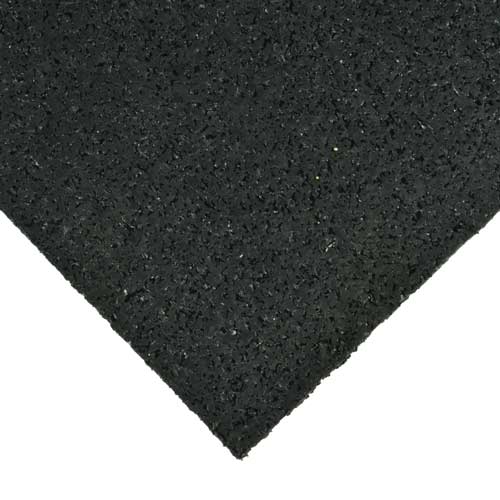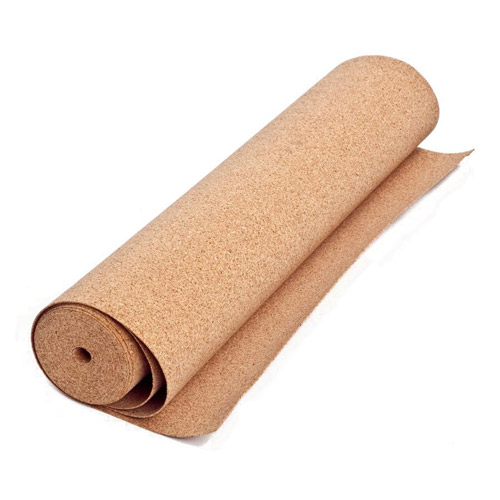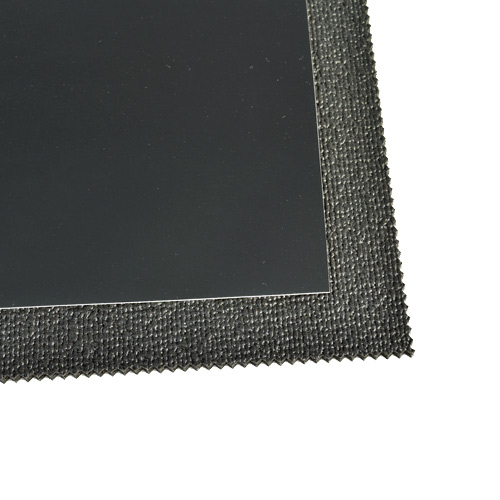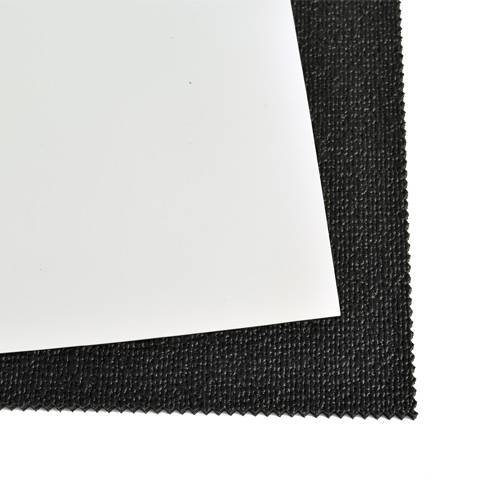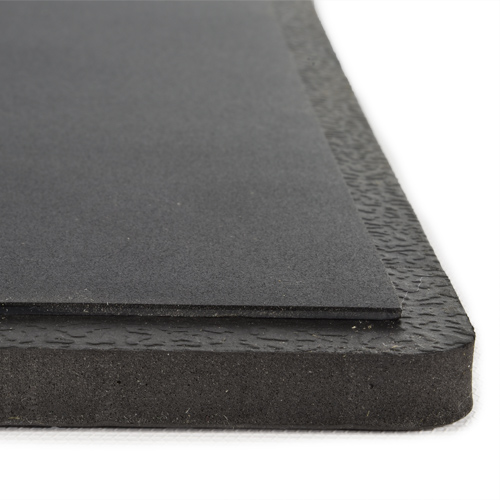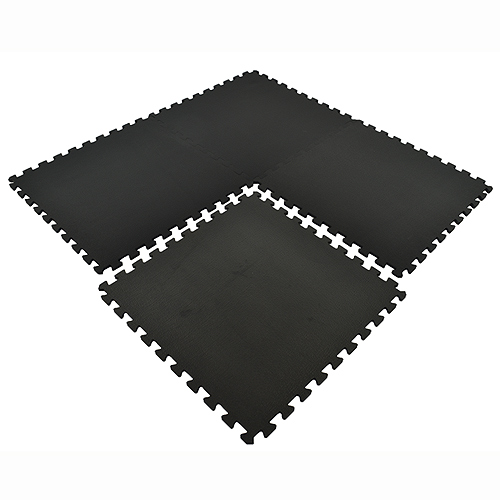 For the best results when installing vinyl, installers should make use of an underlayment for vinyl flooring. The underlayment roll will provide a slight level of cushioning underneath the LVT (luxury vinyl tile). Additionally, it will help to absorb sound, making for a better overall environment.
Before discussing the best ways to install these rolls, here are some popular options to use for underlayment for vinyl flooring products.
Rubber Floor Underlayment Roll

Cork Underlayment Sheet Tile

Elastic Underlayment Roll

Sport Plus Designer Foam Tile
These slightly cushioned underlayments will go over the top of almost any kind of existing flooring, including concrete, plywood, or even worn out vinyl plank tile.
What Do You Need for Laying Out Underlayment for Vinyl Flooring?
The tools and supplies required for installing a roll of underlay include:
Carpet tape

Tape measure

Utility knife or scissors

Straightedge

Broom
The following instructions for an underlayment for vinyl flooring installation are general. Always follow any specific instructions that ship with the underlay product.
Prepare the Subfloor:
Start by sweeping the subfloor, thoroughly cleaning it to remove any dry debris that could pierce the underlayment or cause a problem for the vinyl going over the top. If the subfloor has any nails sticking up or other imperfections that could affect the underlay roll, fix them.
If going over a concrete subfloor that may experience moisture seepage, start by installing a vapor barrier over the concrete before adding the roll of underlayment for vinyl flooring.
Lay Out the Underlayment:
Then lay out the roll or tiles of underlay material over the top of the vapor barrier (or directly over a firm subfloor that doesn't have moisture concerns).
Use Adhesive, Tacking or Dry Lay Methods:
Some types of underlay require gluing, taping, or tacking to the subfloor, especially if the area will experience high levels of foot traffic. Other models and those in areas of limited foot traffic can dry lay over the top of the subfloor.
Lay out the roll or tiles until reaching a wall in the room. Depending on the thickness of the underlay and of the vinyl that will go over the top, the installer may have to remove the baseboards in the room to fit the flooring underneath them.
Cutting:
Upon reaching a wall, cut the roll or tile to fit tightly against the wall. Cutting an extremely thin roll of underlay with scissors is possible. Otherwise, use a utility knife and a straightedge to create a precise cut.
Securing:
If using rolls, apply tape along the lengthwise seams of the pieces to keep them in place. Do not overlap the edges of the material, as this will result in unwanted thickness along the seams.
What Are Some Benefits of Different Types of Rolls of Underlay?
Selecting just the right material in the underlay will create a higher quality installation.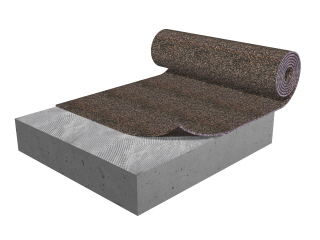 Rubber is a popular selection for an underlay, as it provides multiple benefits, including excellent noise reduction, durability, and cushioning. The Rubber Floor Underlayment Roll measures 3 mm in thickness (about 1/8 inches). This style of underlay is heavy enough that it doesn't require any adhesive.
Cork is another highly popular underlay material, delivering excellent sound suppression. It works nicely underneath vinyl, as well as natural stone, ceramic, and natural hardwood. For commercial installations, such as apartment buildings, cork materials will meet all building codes.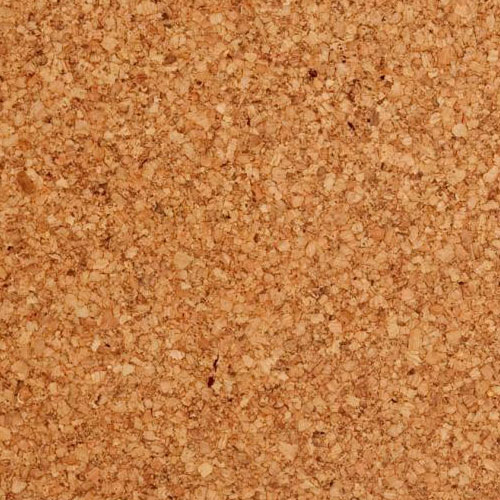 An even thicker option that makes use of cork in the underlayment is the Cork Underlayment Sheet Tile. These tiles ship in rectangles measuring 2 by 3 feet, so they can cover a lot of space in a short amount of time in either a residential or commercial building. Each sheet measures about 1/2 inch in thickness.
Although installers can dry lay these sheets, using some sort of adhesive or tape on the seams will hold them in place more securely. They do not have interlocking edges to keep them in place.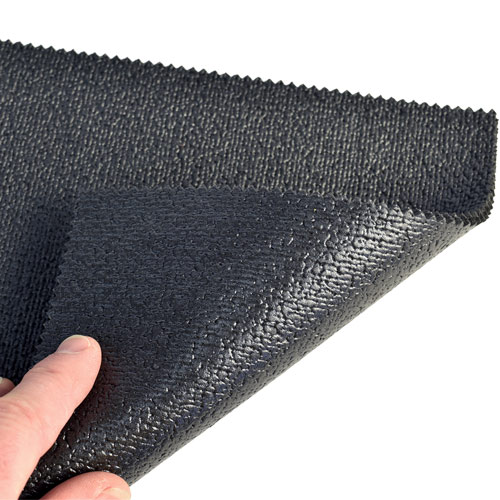 To receive a high level of cushioning in a thin underlay, consider the Elastic Underlayment Roll. At only 1.5 mm in thickness (about 1/16 inches), the thin roll is easy to install.
Consisting of 90% PVC and 10% polyester, these elastic floor underlay rolls will have plenty of flexibility and cushion. Because of the lightweight nature of this material, a tape down installation is preferable.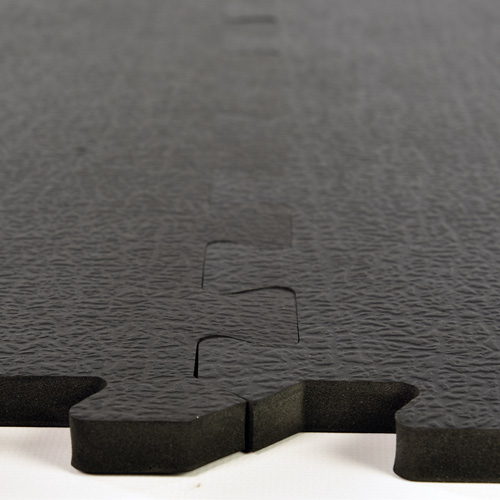 For the easiest underlay to install, the Sport Plus Designer Foam Tile is a great choice. It uses puzzle style edges that allow adjacent tiles to click together tightly without the need for glue.
Each tile measures 3/8 inches in thickness and 2 by 2 feet in coverage size. These EVA foam tiles go directly over the top of cement or other hard surfaces without the need to glue them down.
This type of underlayment is common for use under vinyl dance flooring rolls to relieve fatigue.