How Thick Should Interlocking Foam Mats Be For Kids?
By Lisa Hobbie Created: February, 2020 - Modified: December, 2022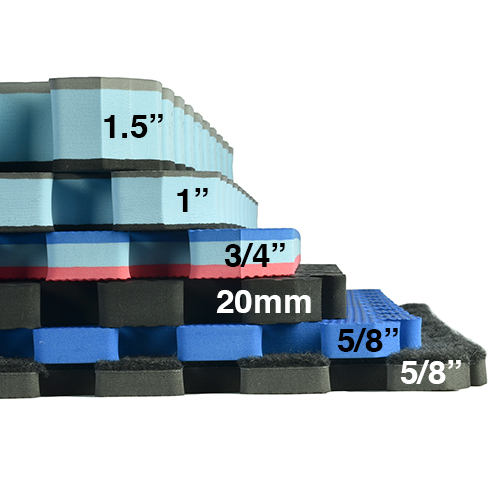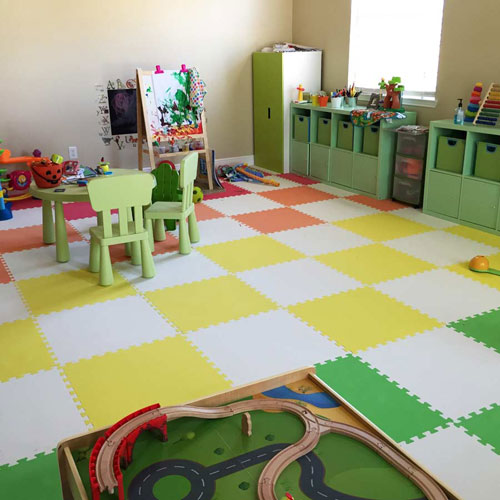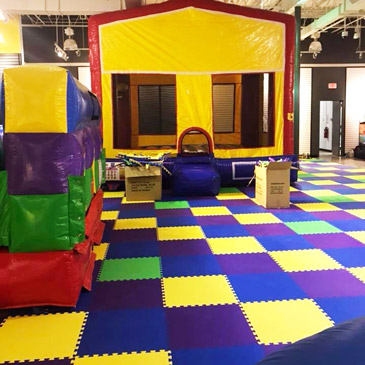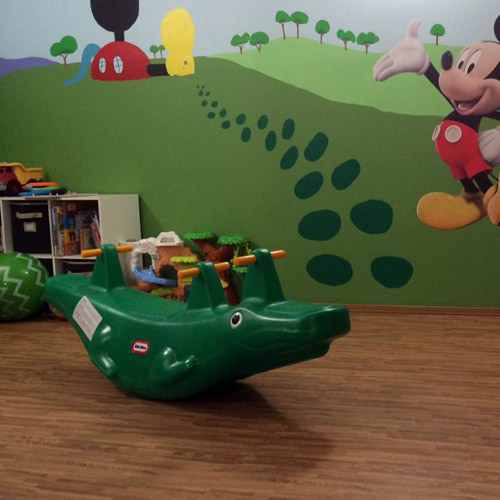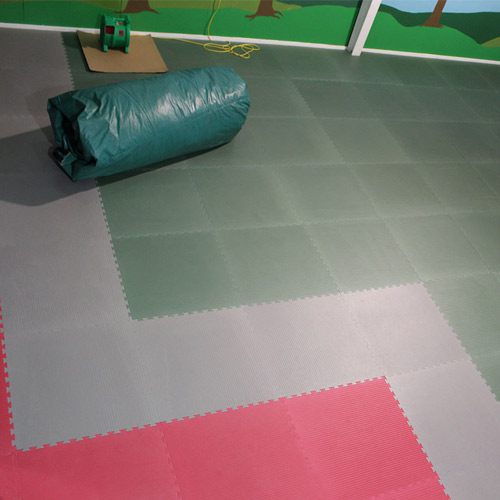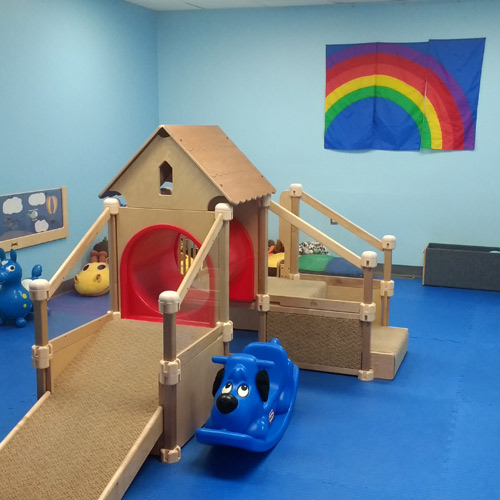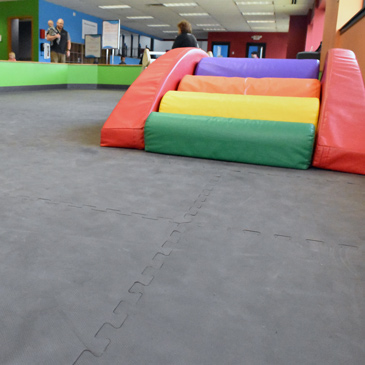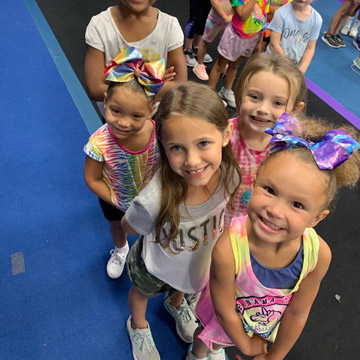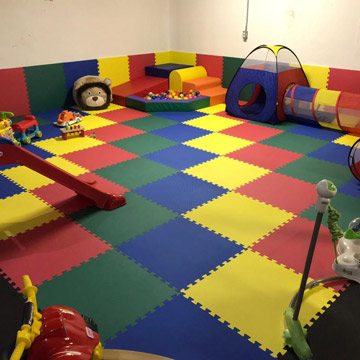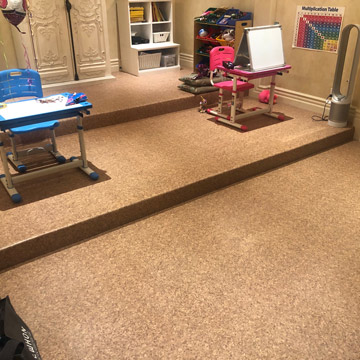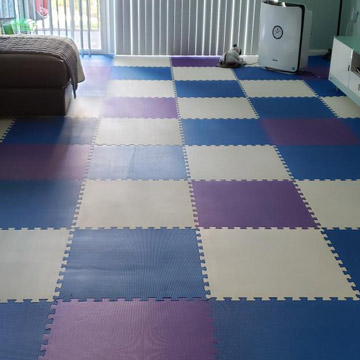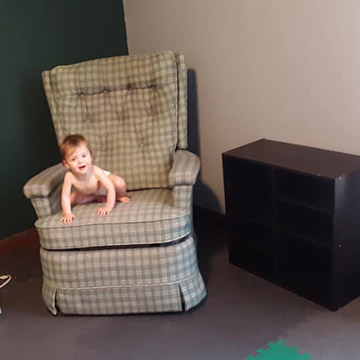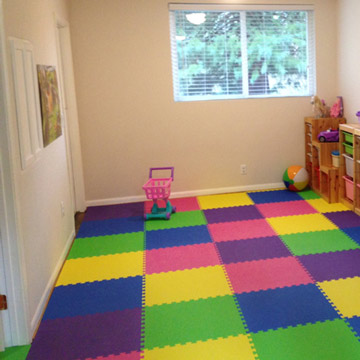 Interlocking foam mats make an excellent addition to any kids room flooring or for an area kids will spend time running, jumping, rolling, sitting, and playing on and in. They are lead and latex free, waterproof, stain resistant, and easy to install with the interlocking, puzzle connection design. But, how thick should they be?
To provide safety and comfort for kids, the thickness of interlocking foam mats should be in the range of 5/8 inch to 1 1/2 inches, depending on the exact purpose.
You can add comfort and color to a portion of a larger room, providing an area of cozy and cute soft flooring for parents and children to enjoy. Greatmats has different interlocking foam mats available, all which go together quickly to provide a level of safety and comfort that doesn't break the bank. There are different styles and thicknesses to choose from, depending on the purpose the puzzle floor mats will serve. 
⅝ Inch Thick Premium Foam Puzzle Floor Mats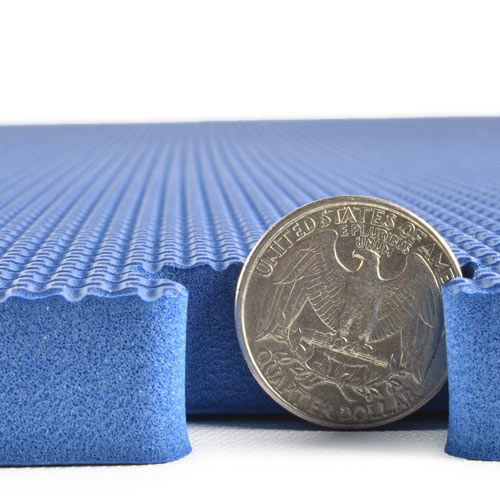 To transform a space into one that provides a vibrant look and a cushioned layer of safety for kids to play on, choose the
⅝ inch premium foam playmats
. These mats are an excellent choice for an area needing some thermal insulation, noise suppression, and/or waterproof properties. 
These interlocking foam puzzle play mats are also stain resistant, which comes in handy if kids are eating or drinking in the play area. These mats come in 15 brilliant colors, so you can choose one, two, or many colors to create a custom design. 
This top quality EVA foam flooring in ⅝ inch thickness helps children avoid injuries like bumps and bruises from falls and provides shock absorption, too. It also features a thatch surface as the texture on these playmats, so they will stand up to constant use and resist scuffing. The ⅝ inch premium interlocking foam mats also include a 1-year warranty against product defects, but you can expect them to last for 10 years or more under normal use.
½ Inch Thick Wood Grain Foam Mats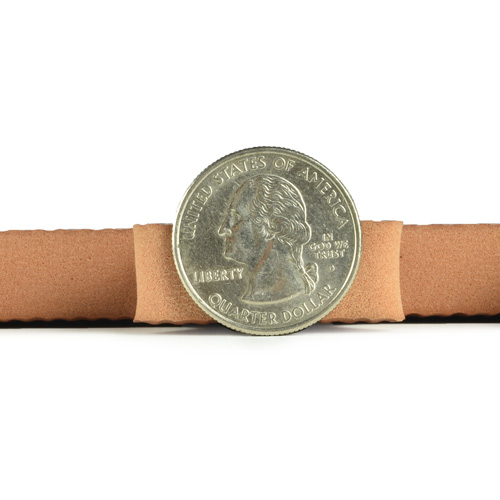 Hard wood floors are rich and inviting. If you like the look of a hardwood floor, but want a soft flooring that's more comfortable and cost effective,
interlocking foam mats in wood grain
are an excellent option. 
These are waterproof, lead free, latex free, easy to clean, easy to install, and simple to replace. This type of foam tile has a wood pattern on one side and a matching solid color on the reverse side and can be laid out in a number of ways providing for a tight-fitting, interlocking design. 
Unlike wood which is hard and uncomfortable, these ½ inch tiles deliver a soft, cushioned feel. They will give your child's bedroom or playroom the look of rich hardwood without the hefty price tag and high maintenance. To clean, simply sweep or vacuum them, or, use a damp mop for a more thorough cleaning. For a clean look and comfortable feel, wood grain foam tiles are among the best flooring for kids. 
1 ⅝ Inch Thick Indoor Playground Foam Mats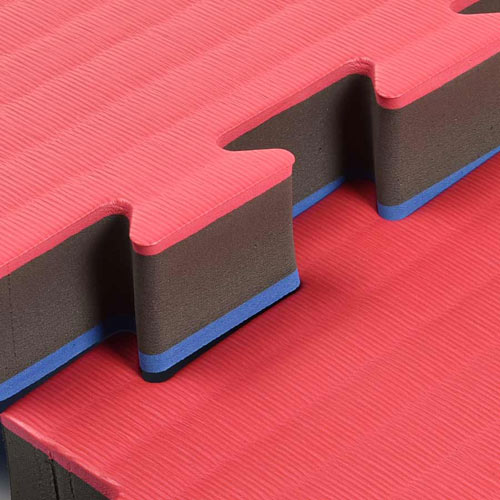 If you have a large room that you would like to make suitable for a kids' play area, these
interlocking play mats for kids
provide for a fun and safe option that is latex free, waterproof, and non absorbent. 
They are great for rough play, as they are rated for a 4 foot fall height and have a skin burn free top texture. These tiles are typically quite large - 40 x 40 inches, but weigh only about 9 pounds. So, they are easy for one person to install over a solid floor or thin pile carpeted floor. If one of these tiles should become damaged, they are easy to remove and replace, as no adhesive is necessary with this type of flooring tile. In many cases, you can even just flip the tile over and use the other side on top.
1.5 Inch Extra Thick Home MMA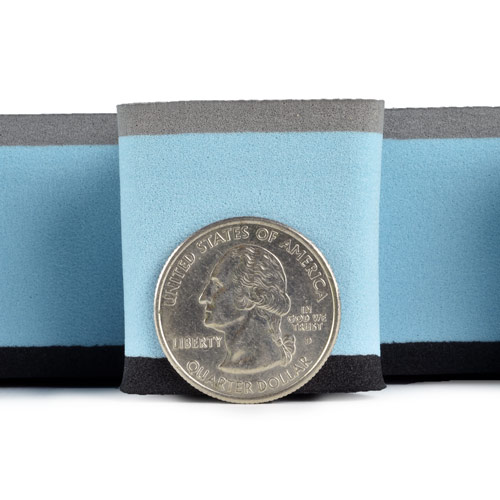 For high impact activities at home, the 1.5 inch super thick mats are an excellent choice. They are also ideal for grappling and wrestling or intense physical training. The mat surface texture is most suitable for bare feet. 
These
extra thick interlocking puzzle foam mats
are waterproof, reversible, and have many potential uses – including indoor playground padding. Or, perhaps, you want to put an indoor climbing wall in a kids' playroom. In this case, the 1.5 inch thick interlocking foam mats are perfect. This type of matting is like the others - waterproof, durable, soft, and colorful. The mats are designed using EVA foam, to provide for a rubbery feel that provides excellent buoyancy and shock absorption capability. 
Greatmats for Interlocking Foam Mats
If you are looking for the best foam mats for kids, Greatmats is your one stop shop. When it comes to play mats, those at Greatmats deliver the perfect mix of quality, variety, and durability. 
Greatmats truly has an option to suit any need, preference, and budget. And thanks to the Greatmats guarantee, you can also shop with confidence – knowing you'll never overpay for a product or find better service. When you're ready to explore options for the best interlocking foam mats, let the team at Greatmats go to work for you.