The Cost Of An Artificial Grass Putting Green Cost
By Lisa Hobbie Created: November, 2021 - Modified: November, 2021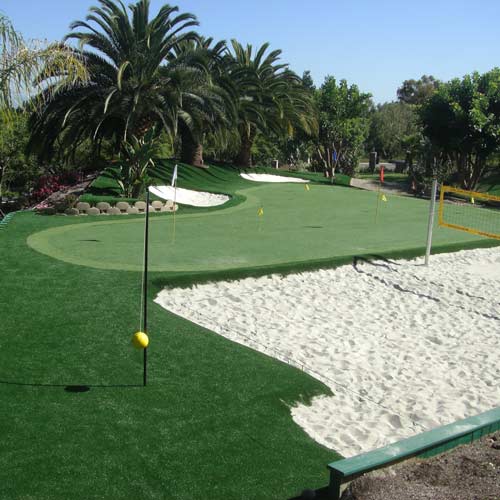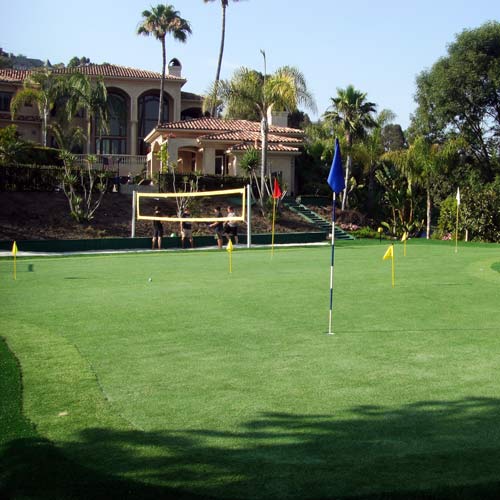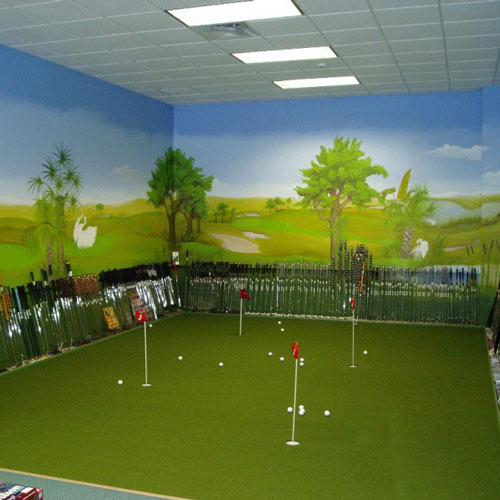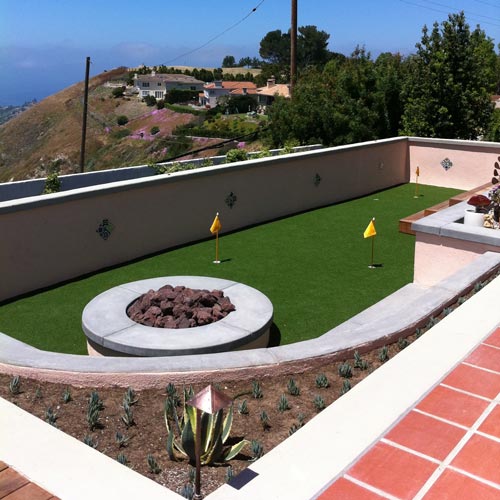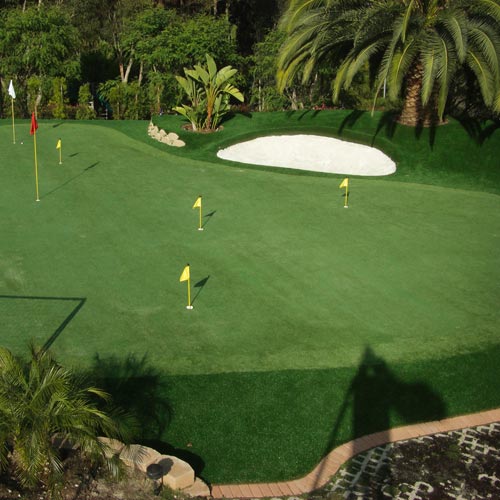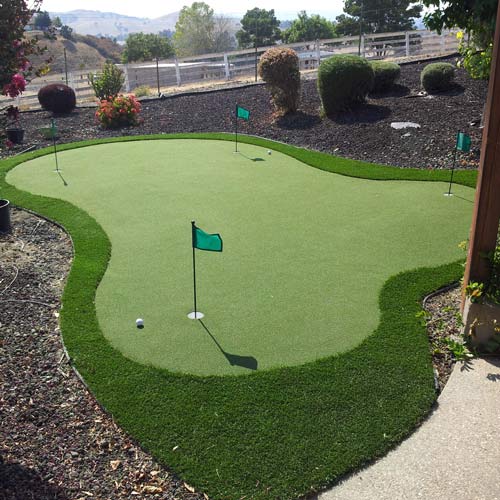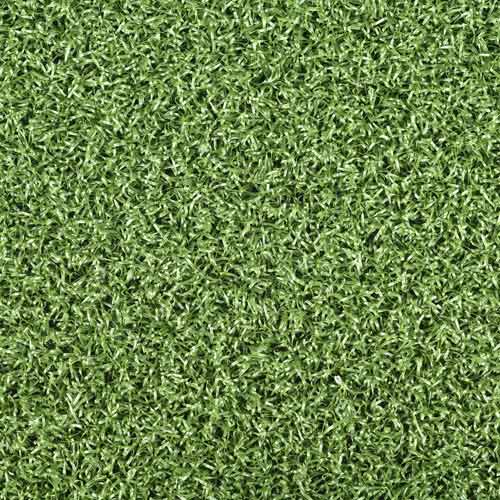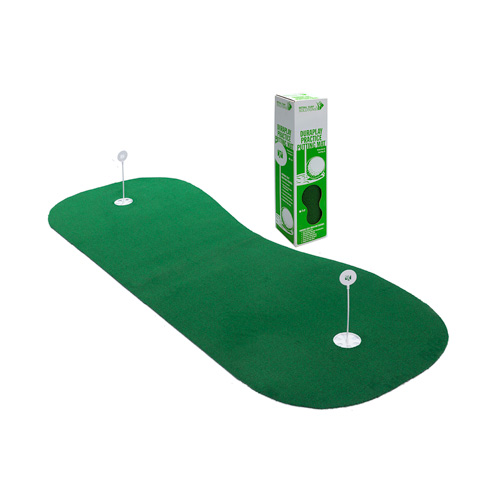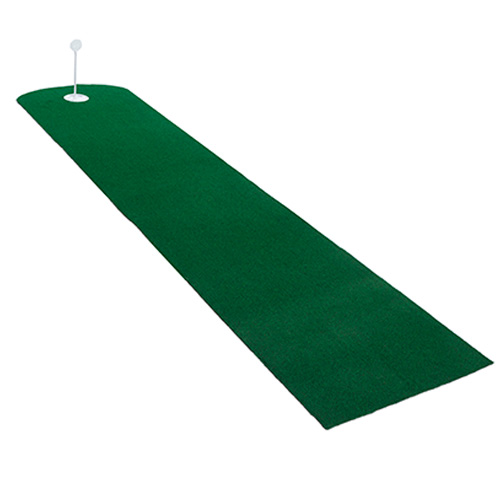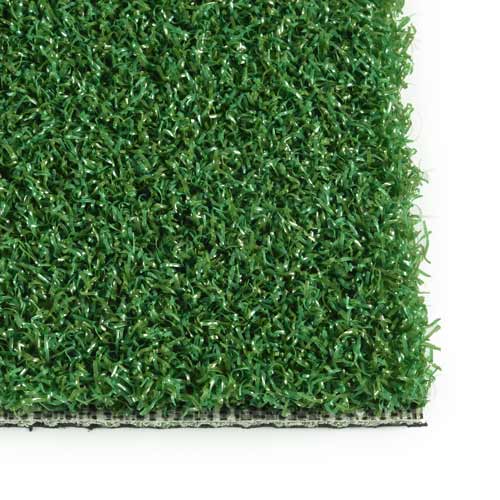 In trying to determine an
artificial grass putting green cost, there are a number of things to consider, like the specific products you're considering installing.
Some products are small, lightweight, and portable - requiring no special skills or tools to install and use them. Others may be larger, multiple use products, ultimately increasing the artificial grass putting green cost by adding labor, time, shipping, and other costs associated with their purchase.
Here, we will take a look at some of the most popular products to consider, which will help you determine the cost you'll be facing when using artificial grass for a putting green. Among those, the following 6 represent some of the best:
Each of these products are top notch putting green products suitable for a variety of installation applications. They vary in price, length, and specific features they offer.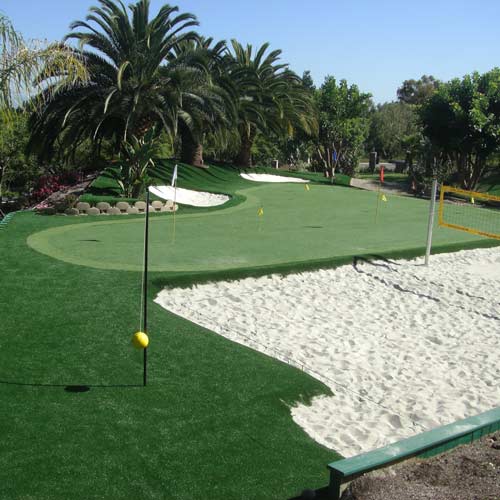 Hole In One Artificial Grass Turf Roll 12 Ft wide per SF is a robust, waterproof product that offers a virtually maintenance-free practice area for not only golf, but also for bocce ball and other sports. It also provides unmatched safety and durability features. It reacts naturally for a true ball roll, and it can be used indoors or outdoors.
The artificial grass putting green cost is about $2.15 per square foot, and can be custom cut to any length. It is suitable for a diy installation. If used indoors, you will need to use tape or glue, as well as a roller to ensure it flattens out properly.
To install this artificial putting grass indoors, just use seam tape or glue. If you will need to remove the turf at some point in the future, you will want to use seam tape, as it's easier to remove the tape. If you use a glue down installation, you will want to use a roller on the turf to ensure that it flattens properly before the glue dries.
If installed outdoors, you will need to stitch the pieces together to create a proper installation, and you'll need to build a little area with treated lumber around the edges, allowing you to staple it to secure it in place. Or, you can glue down the turf to concrete, similarly to what you would do indoors. Glue or tape are very minimal costs.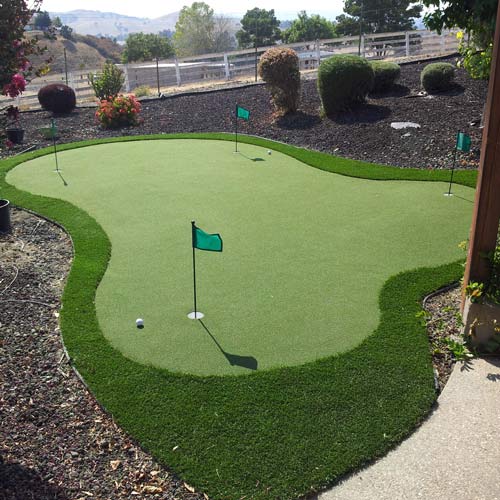 Perfect Putt Artificial Grass Turf Roll 15 Ft wide per SF is another indoor/outdoor turf product that provides durability, safety, and high performance quality in an option that reacts naturally.
This is a perfect product to install at a home or business to create a space to perfect the short game. It's virtually maintenance free and very attractive.
The base price of this product is about $2.60 per square foot. This one does require some more extensive prep work for an indoor or outdoor installation, like sand infill and grading. Check with a local contractor to figure out costs for those items, or, reach out to the Greatmats' team for assistance with figuring out this product's artificial grass putting green cost.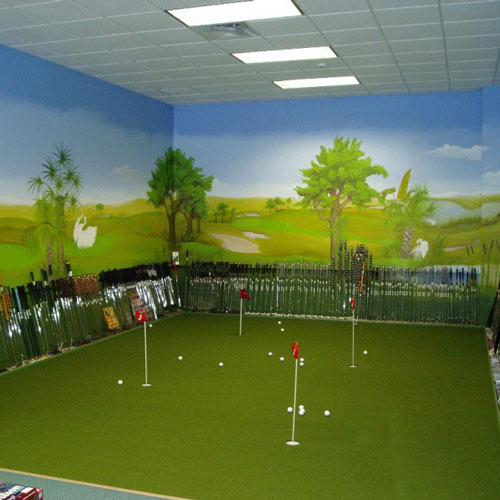 Money Putt Artificial Grass Turf Roll 15 Ft wide per SF is another high performing product that reacts naturally and offers improved durability and safety. It's suitable for indoor or outdoor installations, and it's truly a premium product offering the best of the best in terms of quality and performance.
The base price of this turf is about $4 per square foot. Although it's a premium product, it doesn't require infill or other tedious prep work to install it which can greatly increase the cost. With both indoor and outdoor installations, you can glue it over a cement or other firm base surface. Using seam tape also works well to adhere the turf to a sub-floor.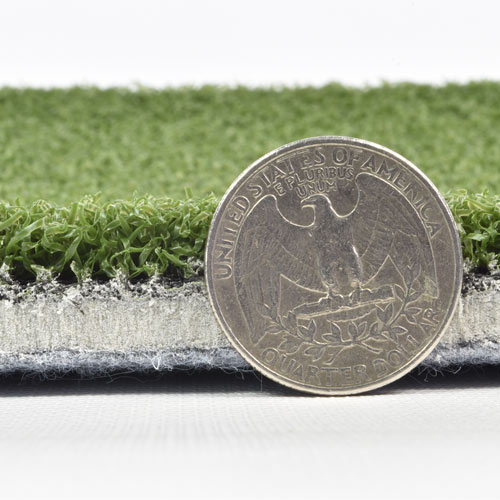 One Putt Artificial Grass Turf Roll 12 Ft wide x 5mm Padded per SF is among the best products to choose if you want to duplicate the look and feel of a natural golf green. You'll enjoy an excellent putting surface that provides a realistic roll with natural putting speeds that simulate grass you'd find on your favorite golf course. It also offers a clean and safe space for children to play on.
Our synthetic grass for golf is a great product for use on undulated surfaces and for portable applications. By creating undulations in the sub-surface, your golf green turf will have a realistic performance level like you'd find on a natural grass green on the golf course.
The base price for this product is about $4.25 per square foot, with the addition of some professional costs. If you want the best, you'll pay for the best. If the installation is large, professional precision work for the slopes and undulations is required. The overall size of the putting green installation determines whether it requires a professional installation or whether you can install it yourself. If you have any questions regarding your options for installing it, the team at Greatmats can help.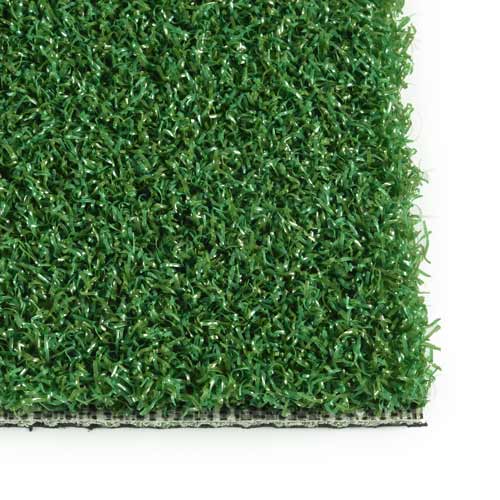 Greatmats Golf Turf Pro is a product that will cost about $57 per linear foot. It offers consistent performance over time and use with UV stabilized yarns to resist fading from the sun. It's virtually maintenance free, and it's suitable for indoor or outdoor use. You will have the cost of tape or glue, regardless if you choose an indoor or outdoor installation. Contact the Greatmats' team for help understanding the costs associated with choosing this product.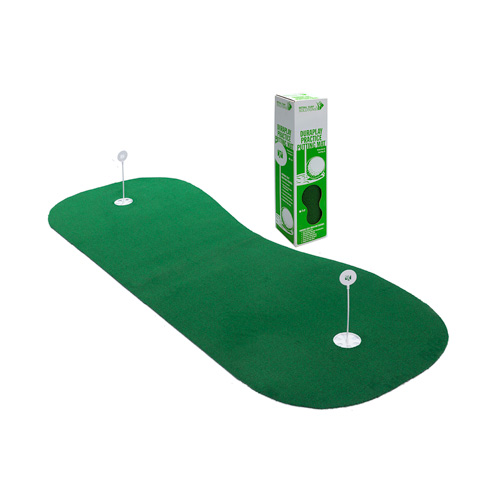 Golf Putting Green Turf Professional Mat 18 inch x 8 ft is a simple golf putting mat that is available for about $50.00. It's a great choice for a portable or temporary use, as it's easy to maneuver, lightweight, and affordable. It offers professional grade quality, a natural look, and non-skid backing. There are no additional costs with this product, and it can simply lay flat over a smooth surface to use.