How Much Do 4x6 Rubber Mats Cost?
By Lisa Hobbie Created: March, 2021 - Modified: March, 2021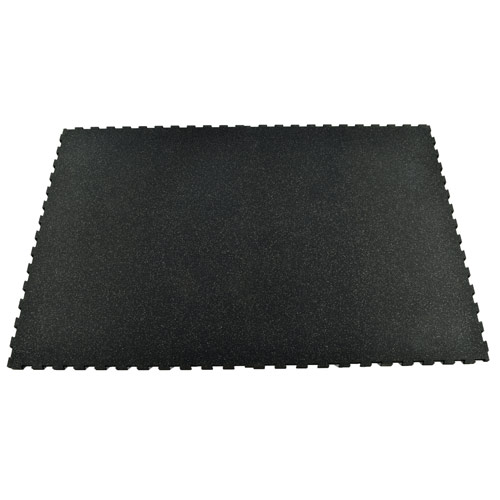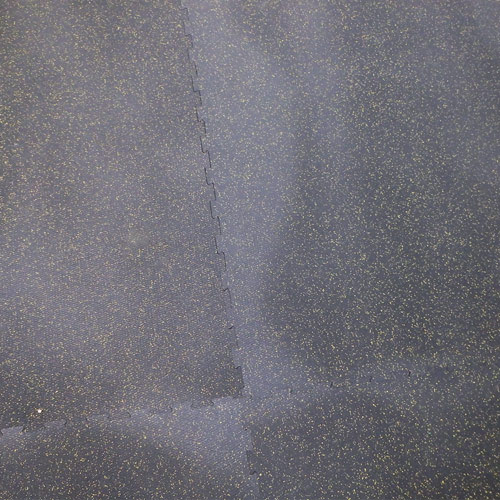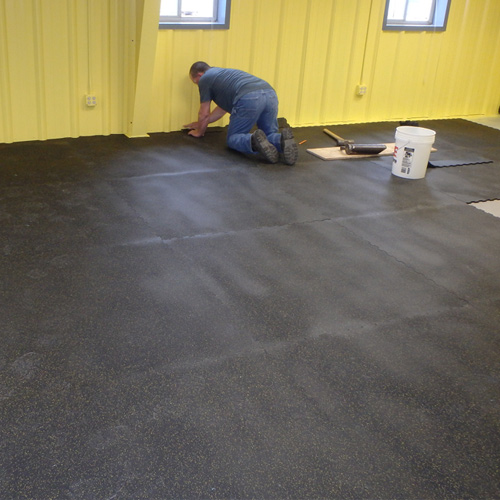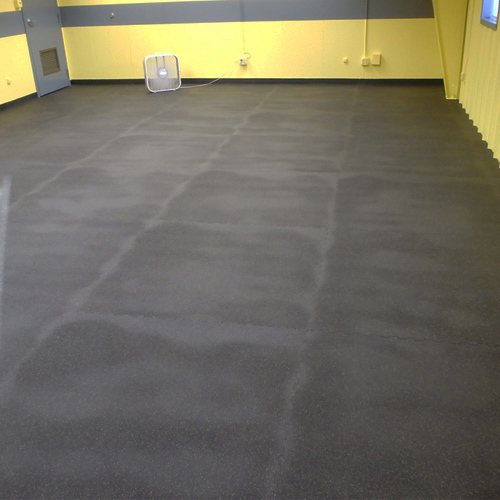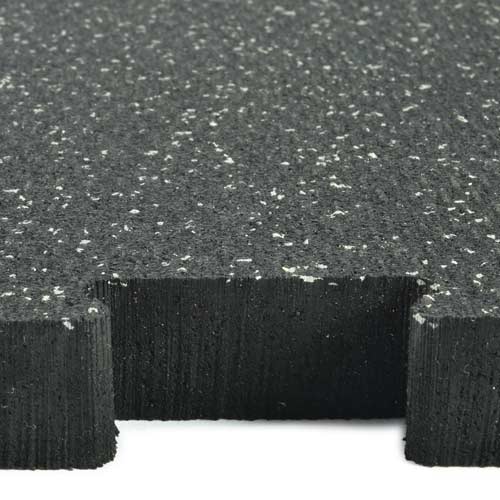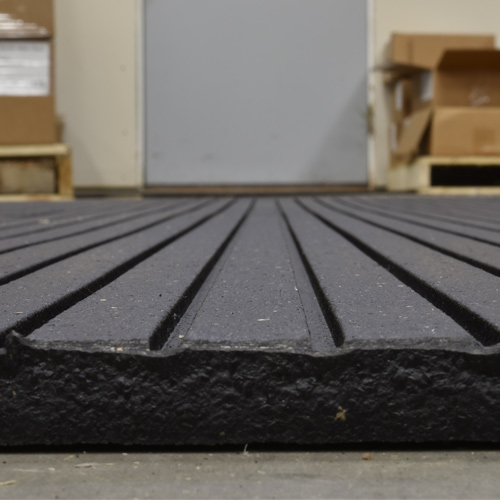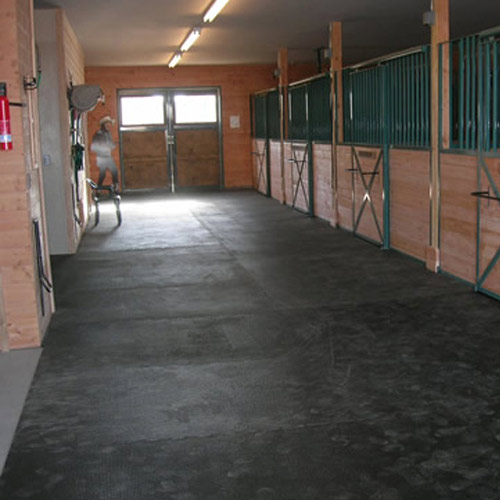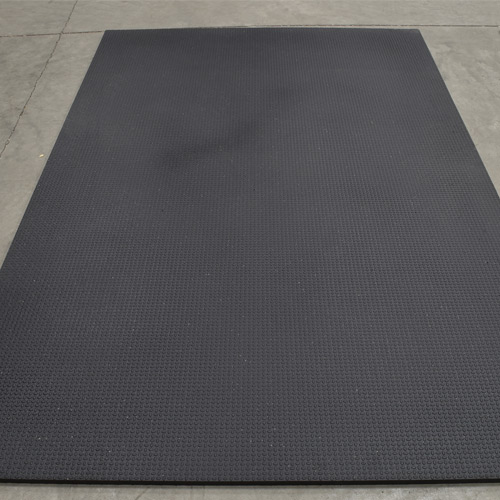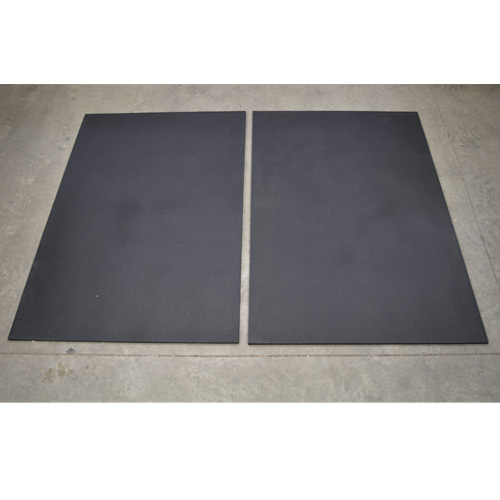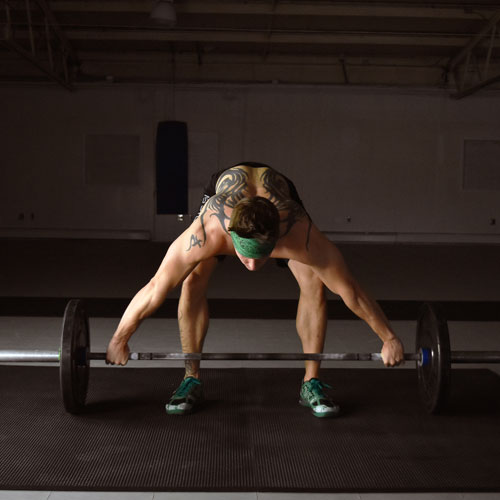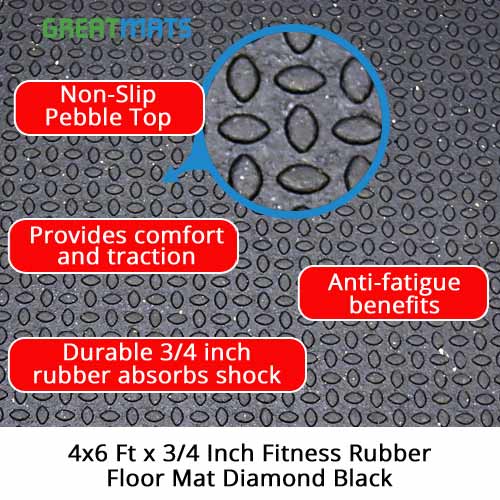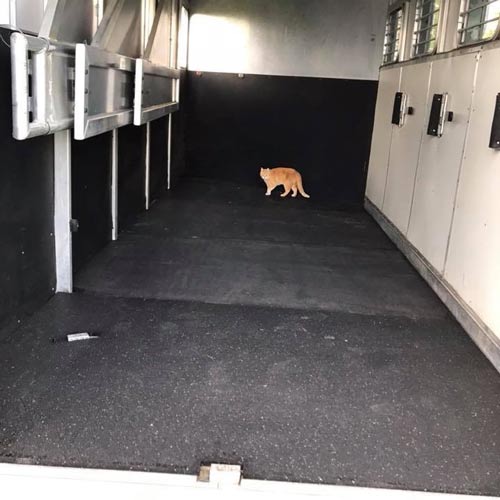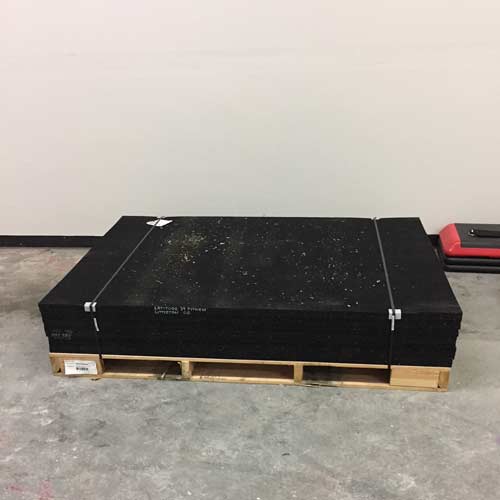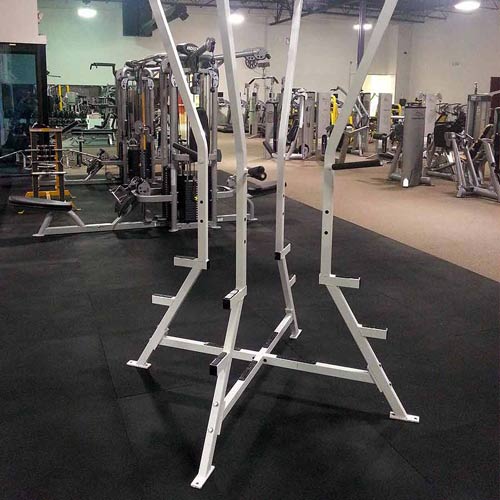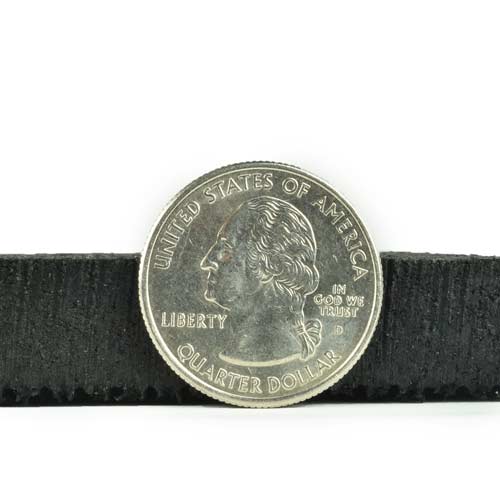 If you are shopping for protective flooring,
rubber mats
are among the best in terms of quality, durability, and versatility. Often popular choices for barn stalls, gyms, basements, or garage floors, rubber provides excellent impact absorption while also being water resistant. Once rubber flooring is installed, it requires little to no maintenance, with a sweeping, vacuuming, or damp mop cleaning process, as needed. Rubber mats are also insect, stain, mold, and mildew resistant. Of the many sizes and types of rubber mats available, 4x6 is one of the most frequently utilized sizes.
There are many different types of 4x6 rubber mats for sale, and knowing which type of mat you need and how many mats you need depends on the purpose they will serve. Understanding how much mats costs will also depend on those factors.
Greatmats offers a wide variety of 4x6 rubber stall mats and 4x6 rubber gym mats of varying thicknesses and styles. Here is a snapshot of some of the most popular choices, including their cost, warranty information, and suitable uses and application for each:
Each of these nine 4x6 rubber mats is made from quality materials and delivers numerous benefits and features. If you're looking for the best products that money can buy, any of these 4x6 rubber mats will look and perform well if cared for properly and used in suitable applications or settings. There may be cheap and lower price mats available elsewhere that you can use, but a good rule of thumb is to always remember that you typically get what you pay for. If you want to buy 4x6 rubber mats that are heavy duty and available in different weight, color, and thickness options, as well as different install designs, choose one of the nine products listed above.
How Many 4x6 Rubber Stall Mats Do You Need For A 10x10 Space?
Most horses will be comfortable in a 10x10 horse stall. This stall provides a safe, controlled space that can keep a horse out of the weather elements, and it can also keep his movement limited to allow him to heal from an injury. If outfitted with 4x6 rubber stall mats, it can even keep your horse more clean and comfortable.
In thinking about a 10x10 foot show or stall space, you may be wondering how many 4x6 rubber stall mats you should supply for the floor. To cover a 100 square foot space, you would need four full 4x6 rubber stall mats and another partial mat that will need to be custom cut. So plan on purchasing five 4x6 rubber stall mats to cover a 10x10 space.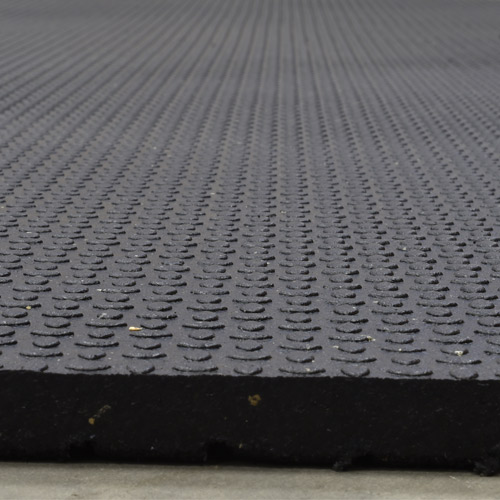 Sundance Mats are ¾ inch thick and offer a non-slip pebble top that provides comfort and traction. The mats also insulate against cold and damp conditions, and they offer anti-fatigue benefits. They also reduce horse stall bedding costs. You would purchase five of these mats, which would cost approximately $288 prior to shipping. The first four mats would provide 96 square feet of coverage, and you would need to cut the fifth mat to provide the last 4 square feet of coverage. They are pretty easy to cut. As Greatmats customer Ben wrote in his review of the product, "These were not too hard to cut. I used a drywall square and box cutter and got them to fit a very crooked 400 square foot room perfectly. The mats seem invincible."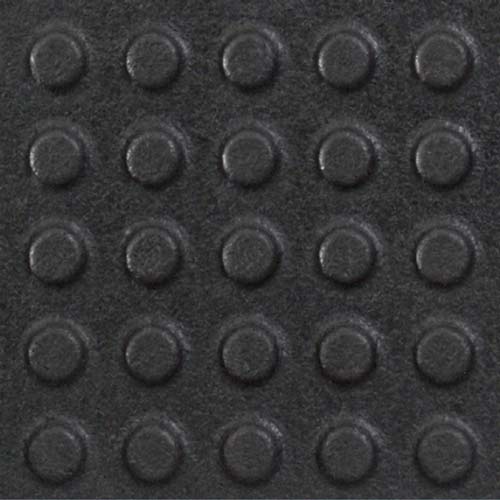 The Button Top mats are ½ inch thick and offer a floor for your horse that is stable - even when wet. They offer traction and are non-porous, so they are not impacted by freeze and thaw conditions. They are a really great choice for wash bays or any area that would tend to be wet and muddy. Again, you would need to buy five of these mats to cover your 10x10 foot stall, which will cost about $219 plus shipping. This is a very affordable option. You will cut the fifth mat to complete the install. Or, you can ask a customer service agent about ordering a custom size mat to complete the install, as they are available.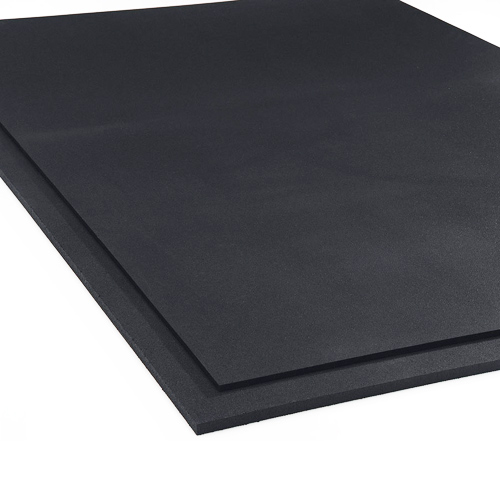 Natural Eco Rubber Gym Mats come in two different thicknesses- ¾ Inch and Natural Eco Rubber Gym Mats ½ Inch thick. The ¾ inch thick product is about $56.40 each, or about $282 for the five required to cover a 10x10 space. The ½ inch thick product is about $55.75 each, or about $279 to cover a 10x10 foot space. They work great in wash areas, as the mats will stand up to being exposed to constant water. They also provide good traction.
You can easily cut a stall mat if you have a straightedge and a sharp utility knife. After marking the mat where you would like to cut it, place a 2x4 board under the area you'd like to cut. Using your straightedge as a guide, use your utility knife to score your mat. Make a series of shallow scores - allowing the cut to open as the mat folds over the 2x4 board. Continue scoring until all the way through the mat, and the mat falls away. This is the easiest method to use to cut any heavy duty rubber product. Although a power saw could be used, the friction created by the non-slip rubber material could grip the blade, resulting in rough cuts and damaged blades. In some cases, it may be helpful to spray a lubricant, such as WD-40 on the blades to reduce friction. No worries. As long as that utility knife is sharp, the scoring process is easy.
How Much Do 4x6 Rubber Gym Mats Weigh?
4x6 rubber gym mats are relatively heavy, especially in comparison to foam and most thin flooring materials. Typically, if rubber mats are ½ inch thick, they weigh roughly 3 pounds per square foot. If they are ¾ inch thick, they typically weigh about 4 pounds per square foot. The weight of a rubber mat is an attractive feature, as once installed or put in place, they don't often move around easily. They are also durable and robust, and their weight helps them to endure heavy use and abuse.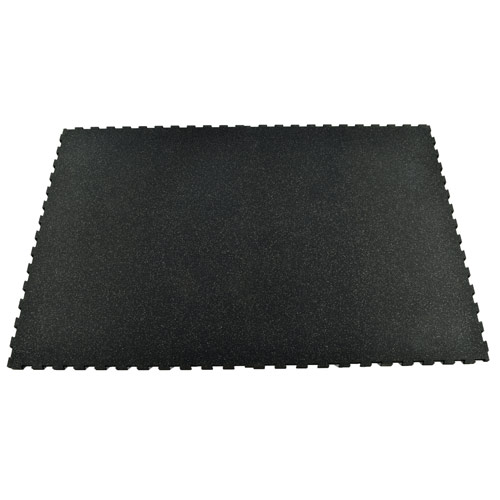 Rubber Interlocking Gym Mats are ¾ inch thick. Each one weighs 105 pounds, so they do have higher freight costs. Plan to purchase at least 10 of these to make the shipping costs worthwhile. Because they are so heavy duty, they are perfect for weight rooms and weight lifting areas. They are precision waterjet cut with tight interlocking tabs, and the result is a virtually seamless floor. They are easy to cut for wall to wall installations, and borders and corners are available.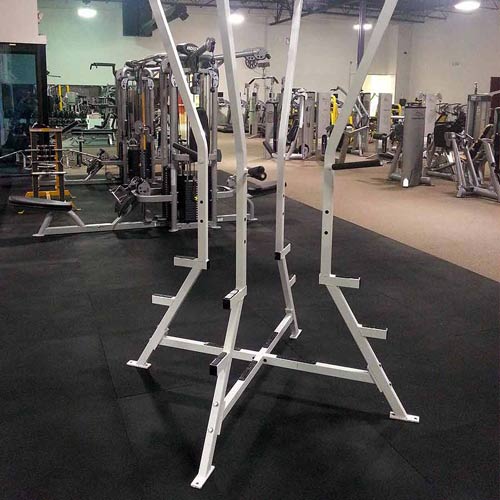 Black Gym Rubber Floor Mats are ½ Inch thick. Each one weighs 65 pounds. Plan on ordering a minimum order of 10 of these, also. These mats are very attractive, versatile, and suitable for home or professional gym settings. One of the most notable features is their guaranteed, 100 percent black color throughout. So, even if you need to cut these mats, you will only see black. Both sides are non-porous, and they are flat on one side with an anti-skid, wire mesh texture on the opposite side. They can just be laid flat on a smooth surface, and no adhesive is required to hold them into place.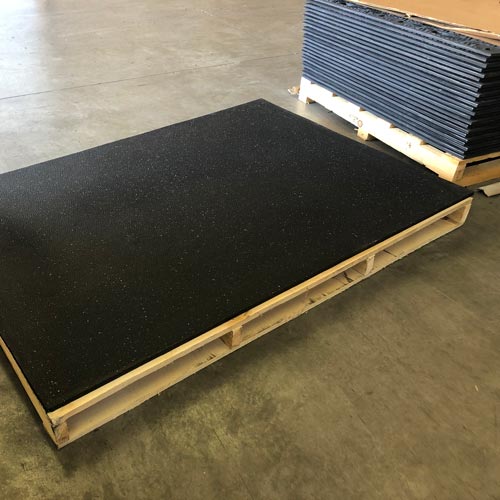 Bundle of 25 Natural Rubber Mats come with mats that are ¾ Inch thick and 96 pounds each. They feature trued straight edges for a perfect fit, and they are totally non-absorbent, antifungal and antibacterial. They are great for a gym setting, as they are guaranteed not to roll, buckle, or curl. The urethane free material they are made of will not emit toxic fumes, and they are made in the USA from 100 percent recycled rubber with color flecs. These would be great for a basement or garage gym with their non-absorbent and antifungal properties.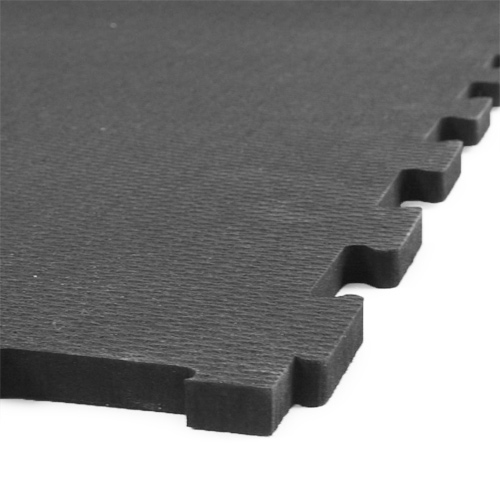 Interlocking ShokLok Center Tiles are ¾ inch thick mats. They weigh 95 pounds each, so remember to keep in mind that larger quantities will result in more affordable shipping costs per mat. These 4x6 rubber gym mats have a special design that offers significant noise and vibration reduction. They are completely non-absorbent, and they will not harbor bacteria growth. They have interlocking edges that are water jet cut, providing a tight-fitting puzzle installation. They have a clean and fresh mitigating agent to reduce any rubber smell, and once in place they will not curl or bend.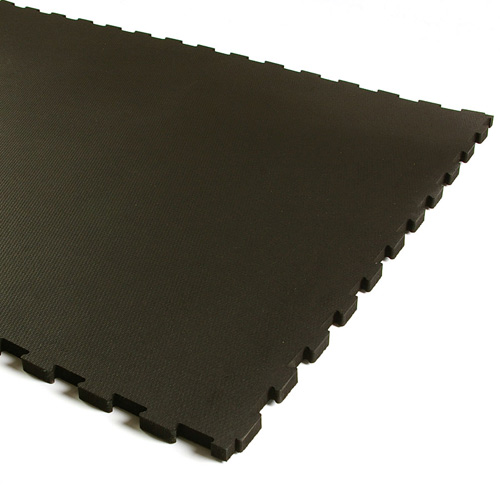 Gym Interlocking Center Tiles are ¾ Inch thick mats. They weigh 95 points each, so they too will require freight shipping. This product is a 100 percent recycled rubber, green product that is made in the USA. Like some of the others, this one features precision waterjet cut interlocking tabs and optional borders and corners. They are easy to install without adhesive, and they can be cut to use for a wall to wall installation. They are durable, heavy duty, and tough and can endure fitness equipment and heavy foot traffic.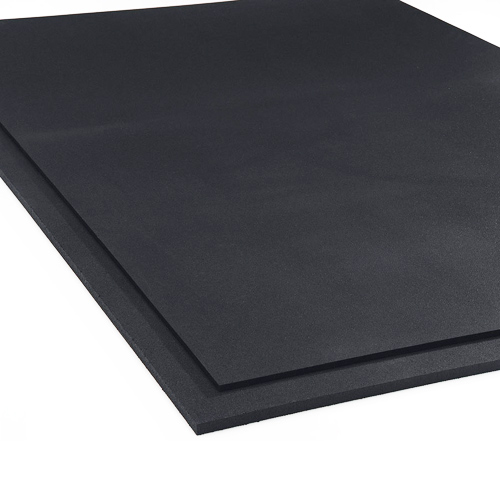 Natural Eco Rubber Gym Mats in the ¾ Inch option weigh 91 pounds, and the Natural Eco Rubber Gym Mats in the ½ Inch thick option weigh 65 pounds. You will need to purchase at least 10 of either of these options, as well, due to high freight costs. When used in fitness settings, these 4x6 rubber gym mats ensure they will deliver the toughness you need. They are perfect for weight lifting areas, as when weights strike the floor, the mats will absorb the shock - protecting the subfloor. They will also help dampen unwanted noise.
Greatmats - For All Different Types Of 4x6 Rubber Mats!
Whether one of the nine most popular rubber mat options highlighted will suit your needs and preferences, or, whether you want to explore other rubber flooring options available at Greatmats, there really are many to choose from, from other sizes, thicknesses, and colors with different surface textures, features, and benefits.
For example, if you want a mat that is tough enough to be used anywhere, choose one of the horse stall mats. They are among the most versatile mats available. They can be used for so many things aside from providing flooring in a barn. These durable rubber mats work well in garage settings, gyms, weight rooms, vet clinics, dog kennels, basements, and so much more. They are an economical way to provide a solid and durable footing that is non-absorbent and resistant to most stains. Rubber stall mats are heavy duty - simply because they are designed to support large and heavy equine animals and livestock.
Regardless of the mat you select, it's important to find one that will keep your space attractive, dry, and comfortable. Think about other aspects of a mat that are important to you - the ease of installation, cost, material, and comfort, and one of the Greatmats' knowledgeable customer service representatives will be able to assist you with choosing the option that best suits your preferences.