The Best Gymnastics Mats - How to Choose
By Brett Hart Created: June, 2017 - Modified: January, 2023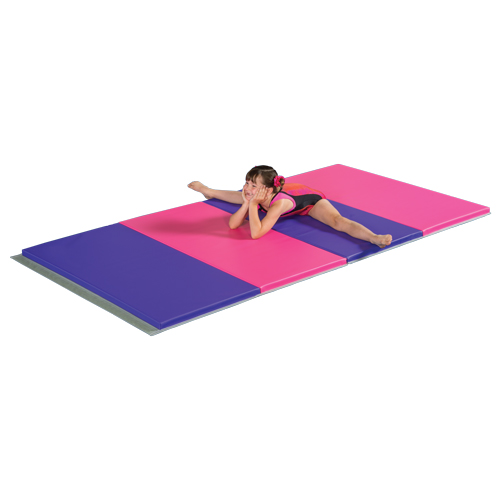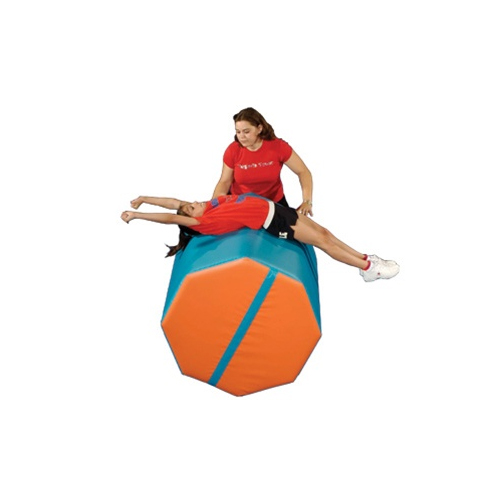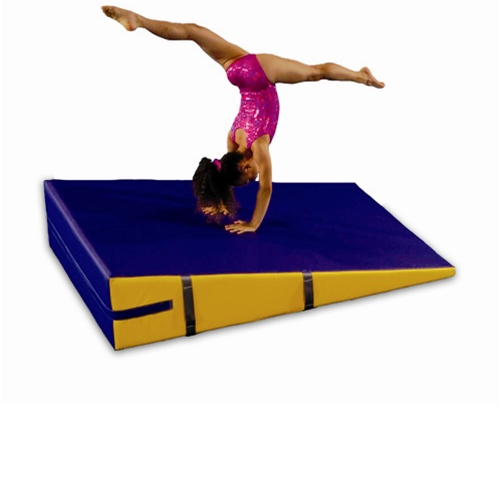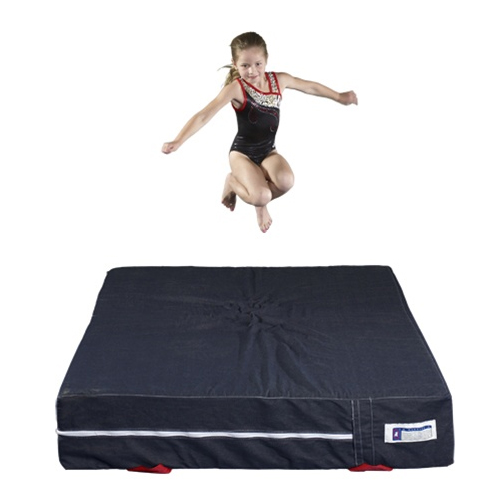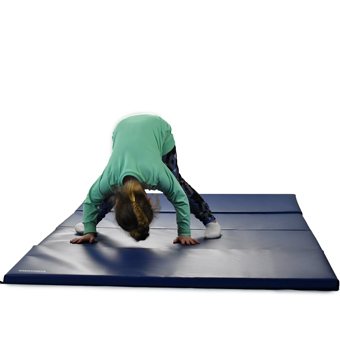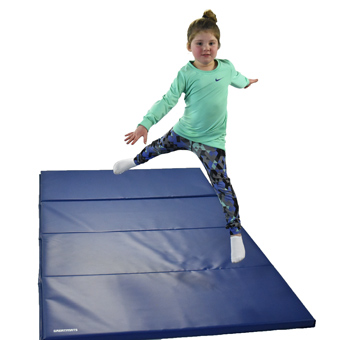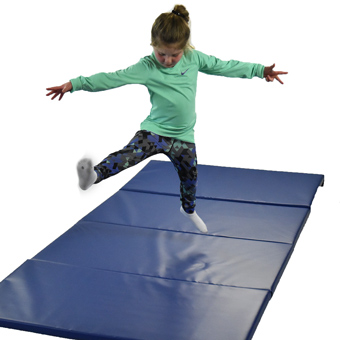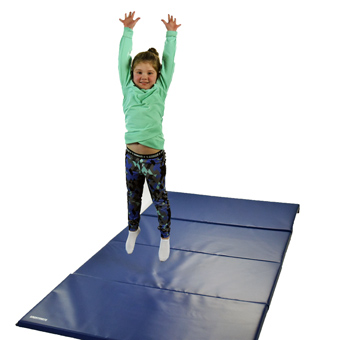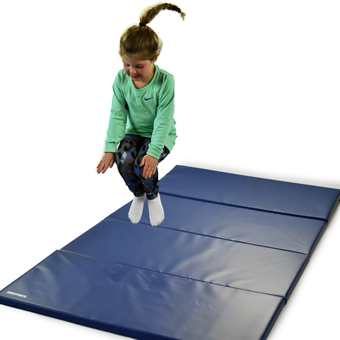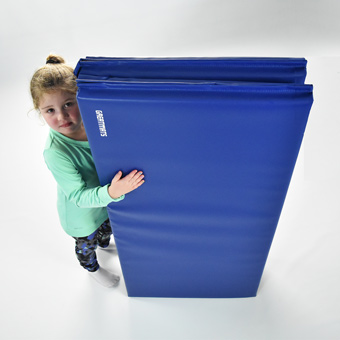 The term ''gymnastics mats'' is a general term, referring to mats broad set of uses, including tumbling, artistic gymnastics, vaulting and more. With that being said, one mat obviously cannot universally be the best option for every gymnastics activity as the function of the mats vary as much as the activities.
Folding Mats
Folding mats, otherwise known as panel mats, provide a firm cushion covered with a durable vinyl cover. These mats are one of the most versatile as they are easy to install, store, transport and connect together to cover larger areas.
Folding gymnastics mats are excellent for somersaulting or doing cartwheels. They even make a great aid in different conditioning drills that involve hopping, balancing on an edge, or even assisting in learning to standing up from a seated or reclined position, as you can fold them into varying heights of 1-2 inch increments.
Octagon Mats
When working on techniques that involve torso bending and arching, another vinyl-covered mat works best - octagon mats. These mats come in several different sizes to accommodate the height of the gymnasts. These mats are also used as harmless obstacles for leaping, and tools for rolling.
Incline Wedge Mats
For progressive skill building, wedge mats, or cheese mats, are useful for transitions as wells as tumbling and conditioning. These mats combine the stability of folding mats with seamless, gradual height variation necessary for skill building. The unique incline quality of the mats make them an extremely versatile skill training tool for gymnasts of all levels.
Skill Cushion Mats
All three of the previously mentioned mats are relatively firm. If you are looking for protection from hard falls, a thicker and softer skill cushion mat is the way to go. In most cases you'll want a ''fluffy'' mat that is around 1 foot or thicker and will disperse the majority of impact of a fall, preventing injuries while learning to fall or land properly. These mats are often used for dismounts off of bars or vaults.
While all of these mats are great for gymnastics, make sure you know how you'll be using them before you choose. Using the wrong mat can not only make training harder, but could actually cause injury when used for the wrong purpose.