How Large Do Foam Puzzle Mats Get
By Lisa Hobbie Created: February, 2022 - Modified: December, 2022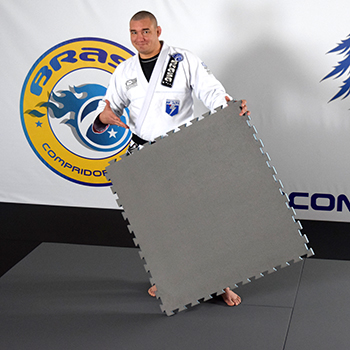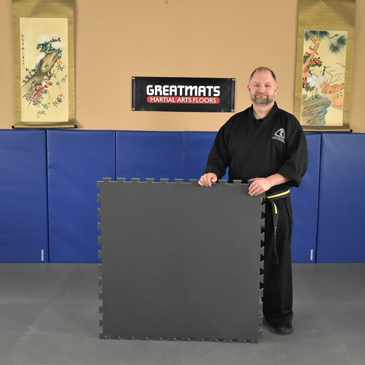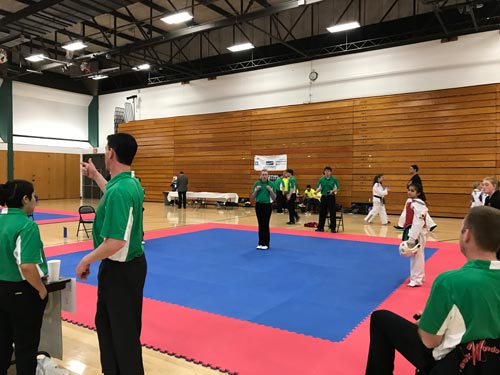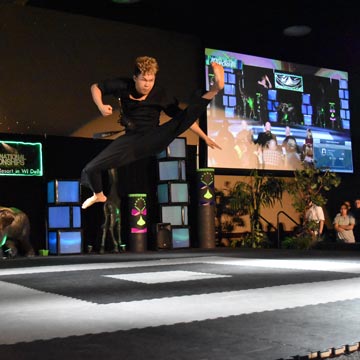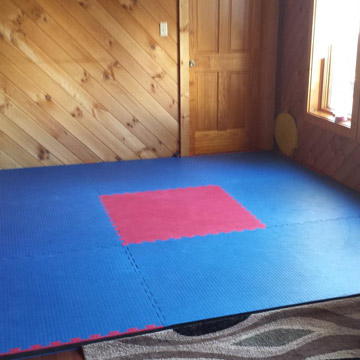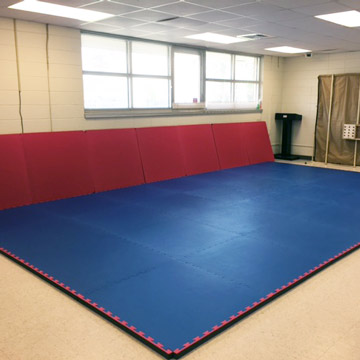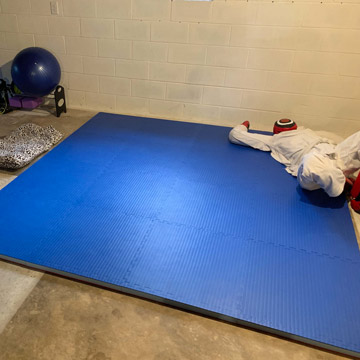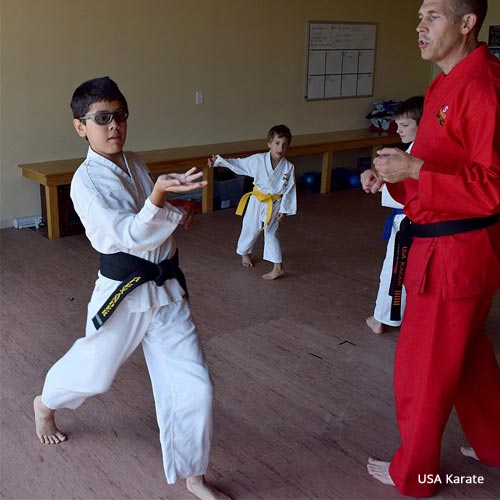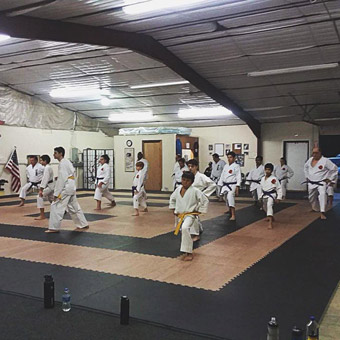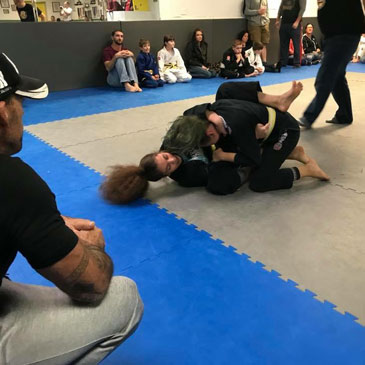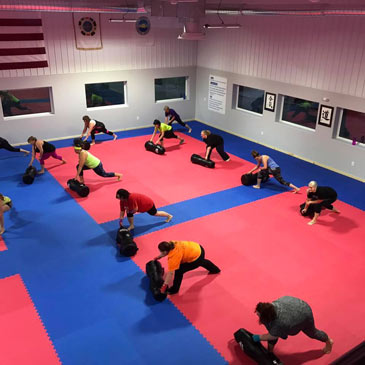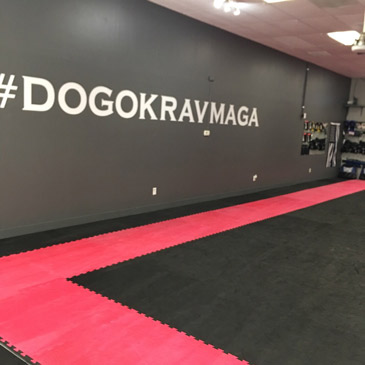 Foam puzzle mats are available in different sizes, with the most common sizes being around 2x2 feet and roughly 3 1/3 feet x 3 1/3 feet.
Large foam puzzle mat products are versatile, popular, and commonly used in workout areas and exercise rooms, children play spaces, rec rooms, and basements. They are fast and easy to install, and they are made to quickly cover a room or space in no time with their big size and interlocking design.
5 Large EVA Foam Puzzle Mats
These 5 large foam puzzle mat products vary in size from 2x2 feet up to about 40x40 inches (or just under 3.3 feet by 3.3 feet). The largest options all come with four squared border strips attached to each mat. Some are thicker than others and offer different surface textures or densities, and they are suitable for numerous different applications.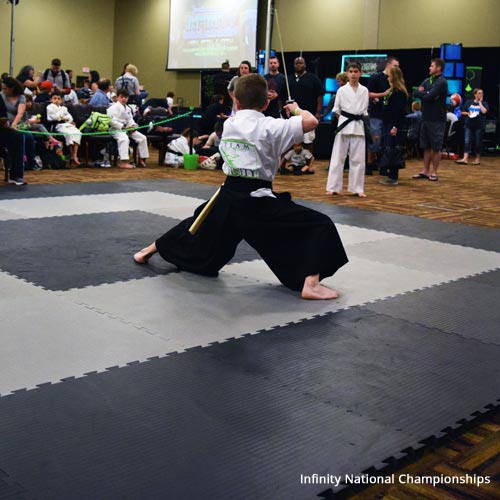 Grappling MMA Mats 1.5 Inch thick are roughly 3 1/3 feet by 3 1/3 feet reversible interlocking mats used for grappling and other martial art activities and practices. These professional quality puzzle mats are perfectly suited for ground work and takedowns and offer a 4 foot ASTM fall rating. This means they will protect against serious head injuries and provide maximum safety in practice and competition.
Made from highly durable EVA foam, these versatile tiles work for home or studio settings. Boasting a no-burn tatami texture and tight-fitting interlocks, these mats are versatile and will stay put and offer protection athletes and martial art students can depend on.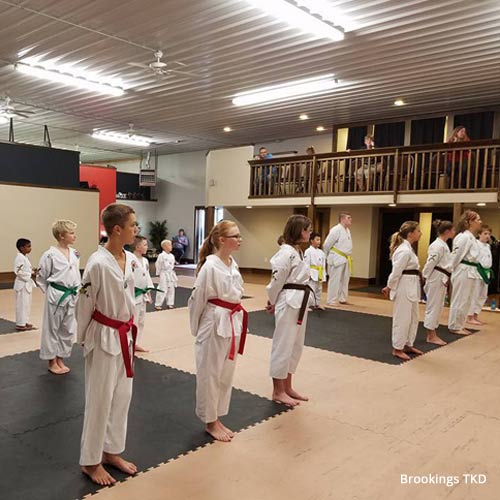 Martial Arts Karate Mat Premium 1 Inch thick tiles are very popular and versatile, and they are made of higher density EVA foam. They are 3 about 3 1/3 feet x 3 1/3 feet. These provide the right amount of padding required for karate, as well as other martial arts and fitness activities such as aerobics, yoga and strength training.
These double sided mats have a smooth, leather like surface finish that accommodates soft shoes or bare feet. They interlock for a fast installation process, and they prevent moisture absorption, odor, mildew, and mold.
These mats are durable and versatile and allow for quick, intense, and expressive movements practiced in martial arts disciplines and various workouts. They offer stability for aerobic exercises, and they can be used in a dojo, studio, academy, martial arts school, or gym.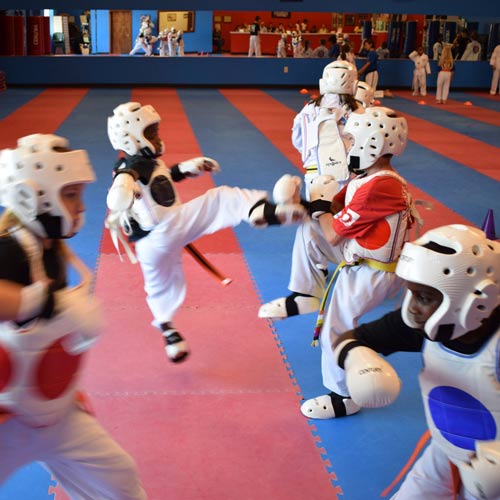 Pro Taekwondo Martial Arts Mats 20 mm thick are a great choice if you're looking for a large foam puzzle mat for martial arts, aerobic fitness and more. They offer an economical flooring solution that covers a studio in no time thanks to their giant size of 3 1/3 x 3 1/3 feet.
These reversible mats are designed for bare foot use, or, with boots and shoes. They are roughly ¾" (20mm) thick with a textured surface that's resistant to scuffs, indentations, and divots. They are very durable, and they provide pressure reduction and strain protection.
They also provide a very tight fit, preventing trips and slippage of tiles. Wall to wall installation is even possible by using the border strips and a utility knife to make cuts where necessary.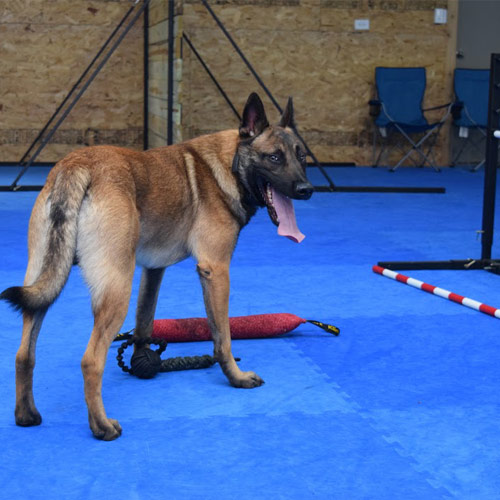 Dog Agility Mats Interlocking Tiles are 3.3 feet x 3.3 feet. This large foam puzzle mat is a double sided, reversible option that delivers maximum comfort for trainers and dogs. They offer protection for the dogs' foot pads and nails by providing give and support, and the non-slip grip top provides excellent traction for the dog and the trainer. They are densely constructed and free from lead and latex.
The non-slip felt like grip holds equipment in place, and although small dents or divots may occur from the equipment, those don't affect the integrity of the tiles. They are waterproof - making cleanup from accidents a breeze. These large puzzle mats are also lightweight and portable.
Greatmats - For The Best Large Foam Puzzle Mat Products Available
The highlighted products represent only a portion of the versatile foam mats available at Greatmats. For questions about any of the products featured, or, to learn more about other options at Greatmats, just reach out to the customer service staff. They can answer questions, help you decide which product is perfect for you, and even help you place your order.