How Expensive And Heavy Are Outdoor Deck Tiles?
By Lisa Hobbie Created: February, 2021 - Modified: October, 2022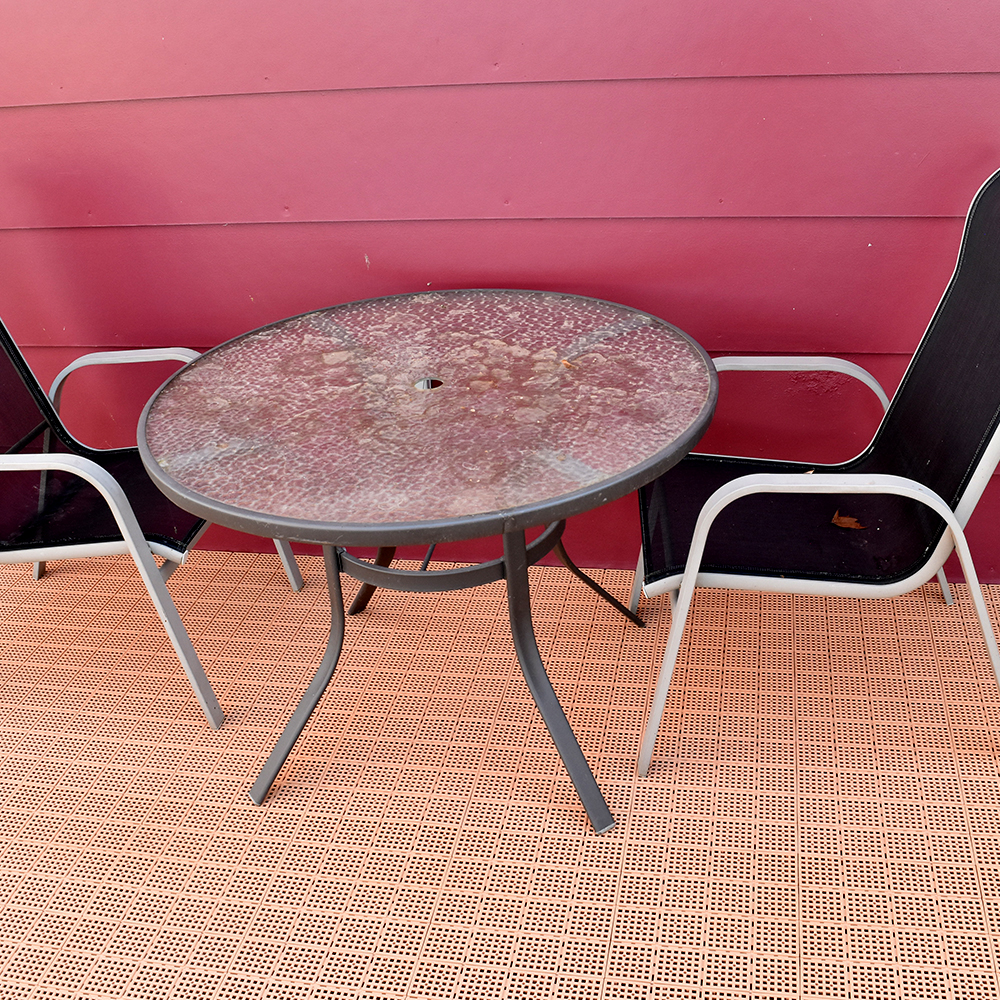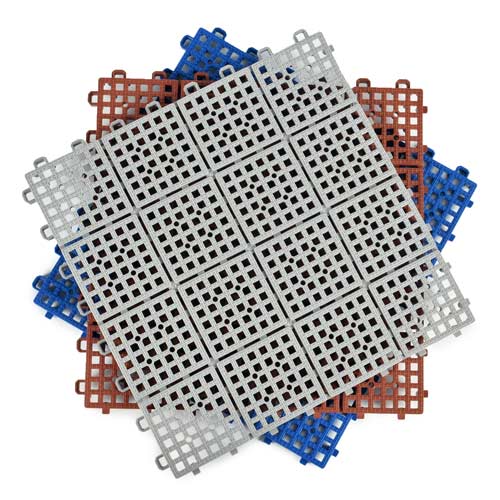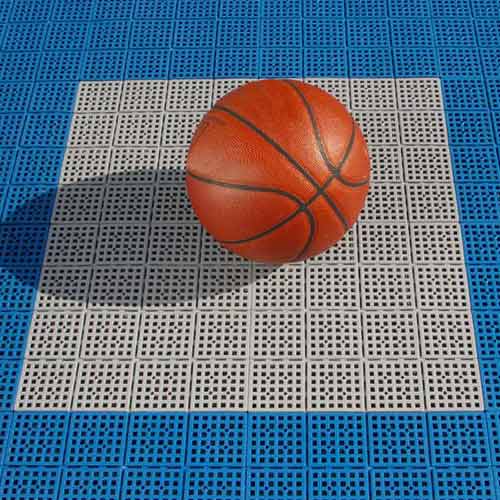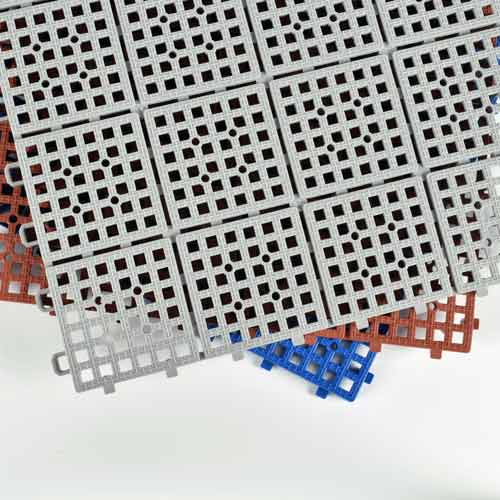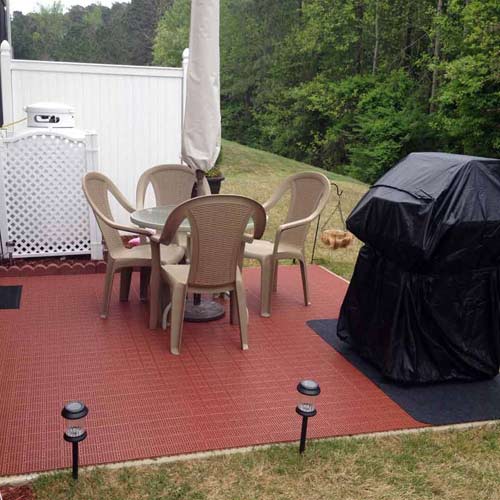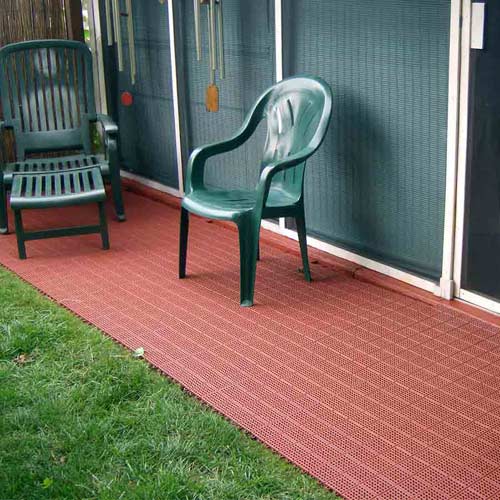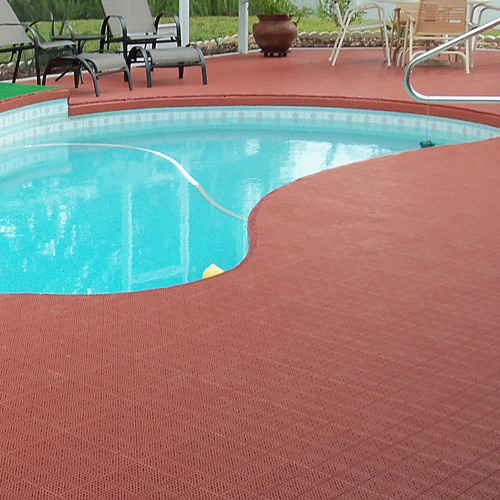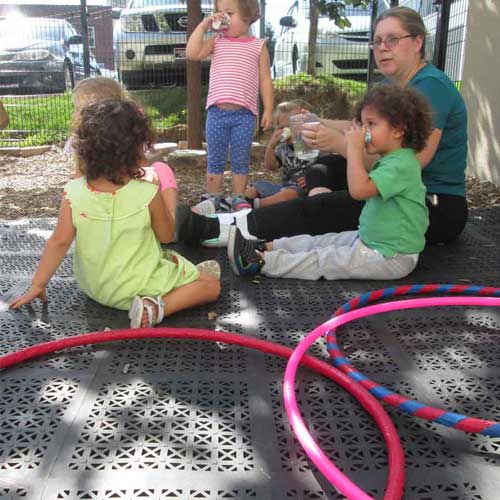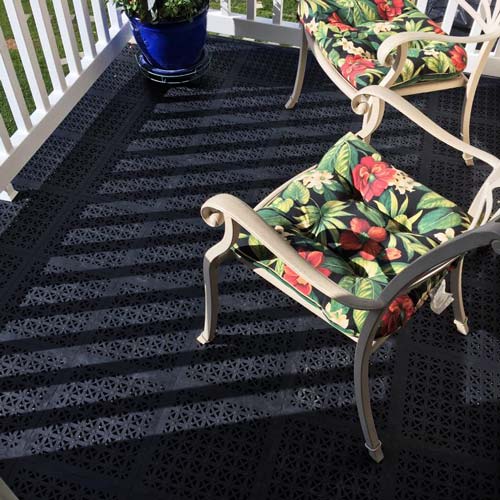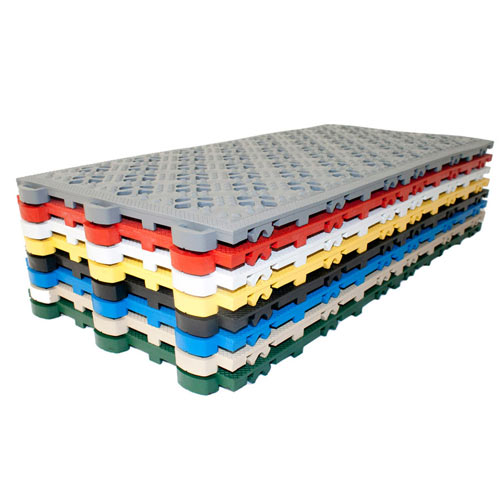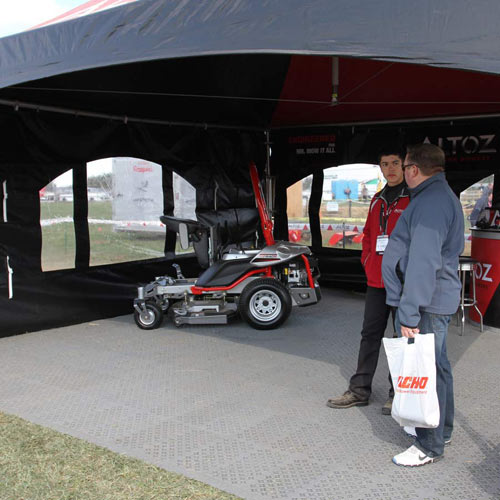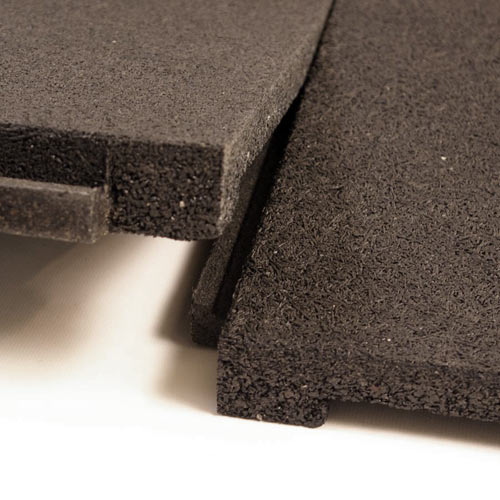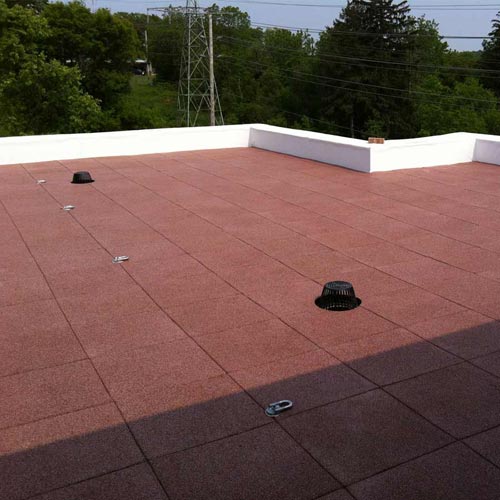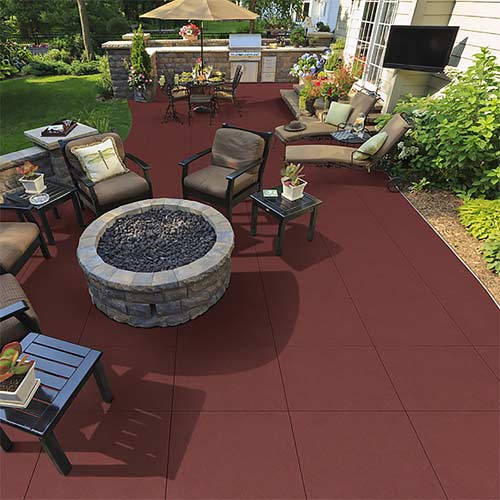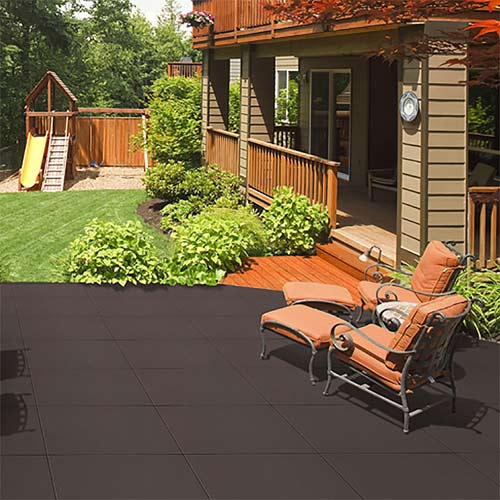 Outdoor deck tiles
are used for various projects and purposes. Perhaps your deck is looking a little rough, but a full replacement isn't in the picture. You could install rubber deck tiles to cover a deck, patio, or other outdoor surface areas to update or upgrade their appearance and to extend their life. They are also often used to surface an outdoor pool, play area, or even roof. Outdoor deck tiles are typically an economical surface solution, ranging in price from a few dollars per square foot of coverage to around $20 per square feet, with the price being dependent on the materials used and features, benefits, and application potential of the tile. They will range from 1 pound or less to about 25 pounds per tiles and ⅜ inch thick to a few inches thick.
Greatmats offers a wide variety of outdoor deck tiles, from rubber deck tiles to PVC plastic and other modular options. Whether you're looking for a standard black floor or a vibrant and colorful floor… one with a standard finish, or one designed for optimum drainage and superior waterproof benefits, there are options to suit any design and budget preference at Greatmats. With many to choose from, the following 5 products are among the most popular:
Any of these products will look and perform well, with each of them offering a variety of features and specifications that make them suitable for many different applications. Deciding on one of these products will depend on where they will be installed and how they will be used. The two most popular types of outdoor deck tiles are PVC and rubber, both of which vary in price, weight, thickness, and purpose. Let's take a closer look.
How Much Do PVC Outdoor Deck Tiles Cost?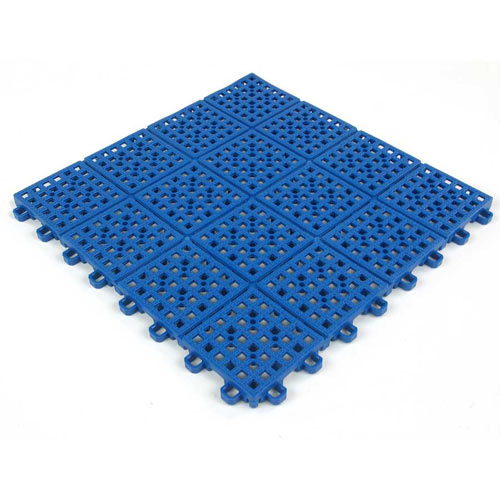 Patio Outdoor Tile is a lightweight PVC product that is 1 pound, ½ inch thick and approximately $3.50 per tile, which provides just under 1 square foot of coverage. This product features a fast-drying, non-slip surface texture.
These 1 x 1 foot interlocking tiles have a comfortable surface on which to walk or stand. They can be installed over concrete, wood, brick, and compacted surfaces using a quick, snap together process. The resulting surface is one that provides a safe wet area. When the surface does become wet, the tiles are designed to drain quickly and easily, which helps to prevent the growth of mold and mildew. This product is perfect for pool surrounds, deck top floors, and any other outdoor area as they have been UV treated. They are even used for sports courts, gaga pits, boats, docks, and indoor lounges and shower areas.
The Patio Outdoor Tile is available in gray, terra cotta, and blue. It is easy to clean and maintain with a damp mop and common household cleaner. This outdoor deck tile carries a 1 year limited warranty.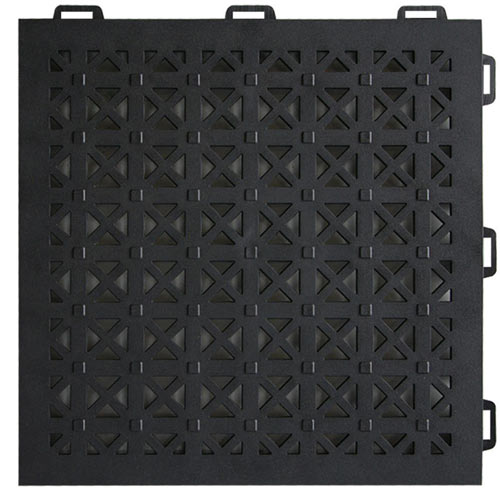 StayLock Tile is a durable PVC plastic product that is 1.34 pounds, 9/16 inch thick, and approximately $4.20 per tile, which provides one square foot of coverage. These outdoor deck tiles are can be black, blue, green, gray, terra cotta or tan in color and perforated to allow for premium drainage in an outdoor deck or patio setting, pool surround, rooftop, play area, and more.
These patio tiles are made in the USA and provide anti-fatigue benefits and provide traction and comfort - even when walking or standing on the tile with bare feet or when the surface is wet. They are connected with a loop-and-tab system that results in a floating floor which will not loosen or separate.
They are waterproof and come with a 5-year limited warranty, so if you want high quality at an affordable price, this is a great option! To clean, just damp mop using common household floorings cleaners. Avoid using bleach on these.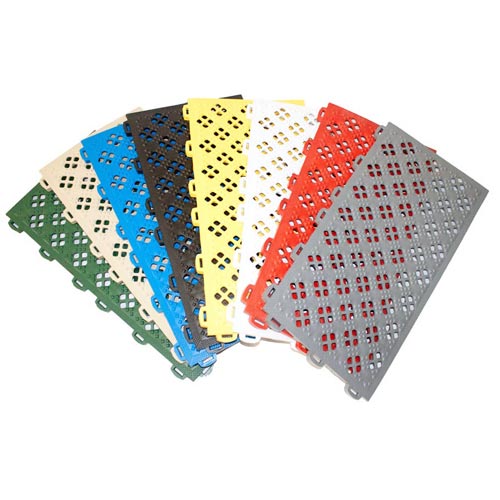 Ergo Matta Perforated Tiles is a brightly colored PVC plastic product that is 1.6 pounds, 9/16 inch thick and costs about $9.20 per tile, which provides about 1.5 square feet of coverage. These outdoor deck tiles are non absorbent, and are typically used for preschool and playground use, but can also be used for decks, patios, and pool areas. They feature a 20-inch ASTM fall height rating, and they can be installed on any hard, flat surface.
The eight vibrant colors this product comes in will not fade or dull from the sunlight, and the superior drainage surface design keeps them looking dry and vibrant. This tile is fast and simple to install and suitable for both hot and cold climates.
These Ergo Matta Perforated Tiles are available in beige, blue, green, red, yellow, gray, white, and black. They come with a 5 year limited warranty, and they are easy to clean using a pressure washer or garden hose and non-metal scrub brush.
How Heavy Are Rubber Deck Tiles?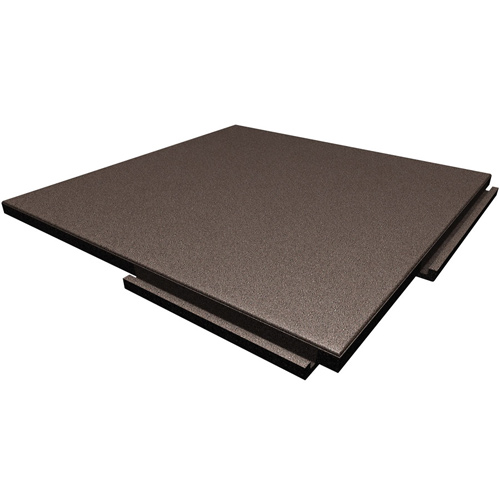 Sterling Rooftop Tile is a heavy duty option that is 24 pounds, 2 inches thick and roughly $34 per tile, which provides 4 square feet of coverage. It is truly one of the best outdoor roofing and flooring options available. It is designed to withstand even the most extreme changes in temperature without cracking or shrinking, and it is manufactured to hold the heaviest patio furniture. It is also designed to allow water to drain under the tiles.
This product is very easy to install with adhesive at each interlock, and border and corner ramps are available for a crisp, finished edging system. It is commercial quality and outdoor rated.
These heavy duty rubber deck tiles have many features and benefits. They are made of durable recycled rubber that endures the toughest treatment.
The product carries a Shore A 60 density rating and is a high-end, professional quality product that comes with a lifetime warranty. It's available in brown, black, blue, gray, green, and terra cotta. To clean the Sterling Rooftop Tile, just damp mop with hot water and a neutral pH cleaner, such as Taski Profi, or, just hose off as needed.
Greatmats - For Rubber Deck Tiles And Other Outdoor Deck Tiles!
Greatmats offers over 60 designs of outdoor patio tiles, including interlocking PVC, plastic, rubber, turf, straight edge pavers, commercial grade tiles, and so many more.
Faux Grass
can provide the look and feel of a beautiful green space, without the cost, maintenance, and upkeep required to keep a green space healthy and thriving. The polyethylene plastic materials used offer the look and feel of individual blades of grass, and the UV treatment prevents fading and discoloration from outdoor weather conditions. A quality
Playground Tile
provides a comfortable space for the entire family, including kids, as it reduces the risk of injuries from slipping and falling.
Home and commercial users can enjoy any of the patio tile options at Greatmats, all of which look great and hold up well, with the PVC and rubber options highlighted above being among the best and most popular.
With the many safe, comfortable, and attractive decking options to choose from, there are options to suit any design preference or budget. The Greatmats team will go to work for you and help you find the flooring option that is perfect for your project!
Whatever the type or size of project you're tackling - small or large, simple or intricate - Greatmats truly does have it all. When you shop at Greatmats, you can be confident in the fact that you will receive the best service, pricing, quality, warranties, and products available.
For more on this topic please review our
Deck Tiles
product page.