How Do You Replace Modular Pool Decking Tiles?
By Lisa Hobbie Created: August, 2021 - Modified: April, 2023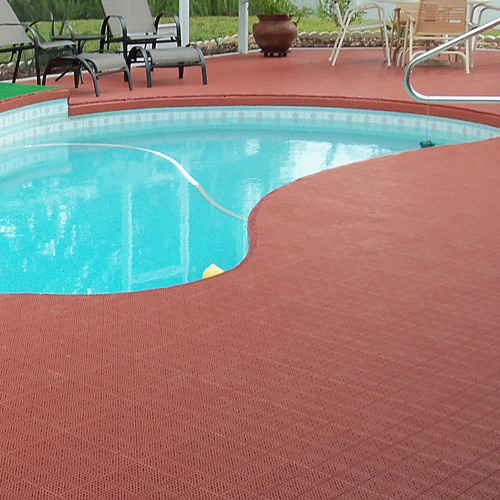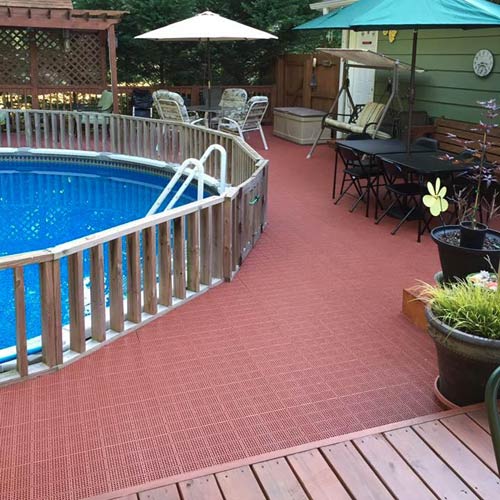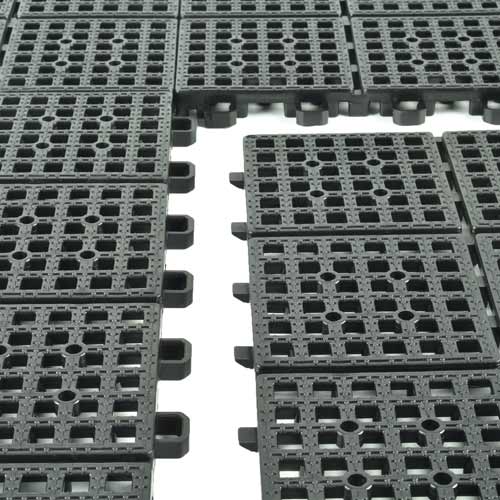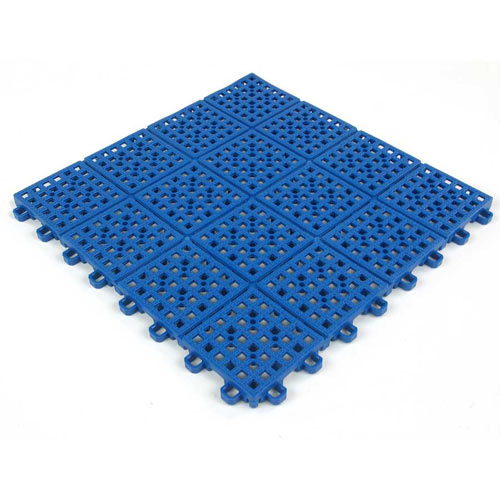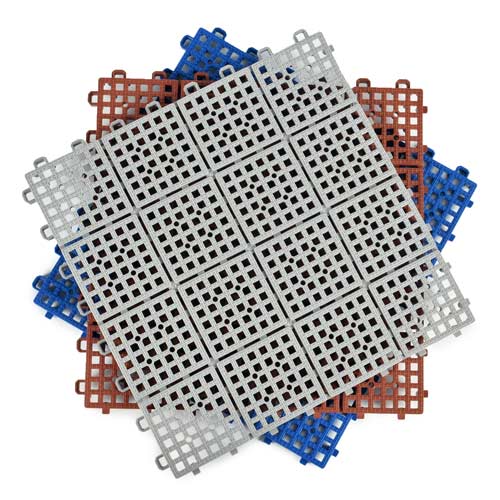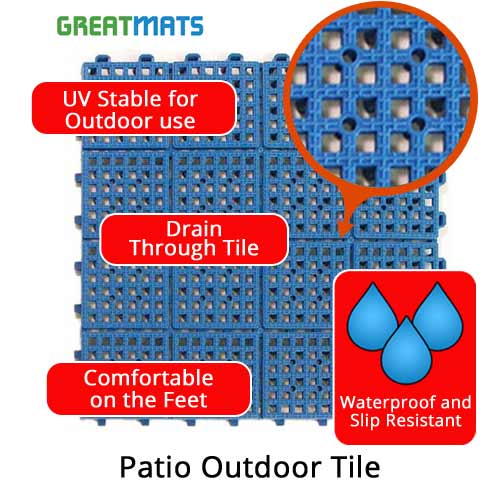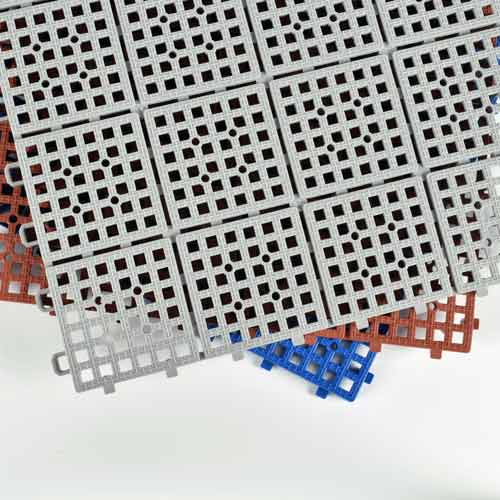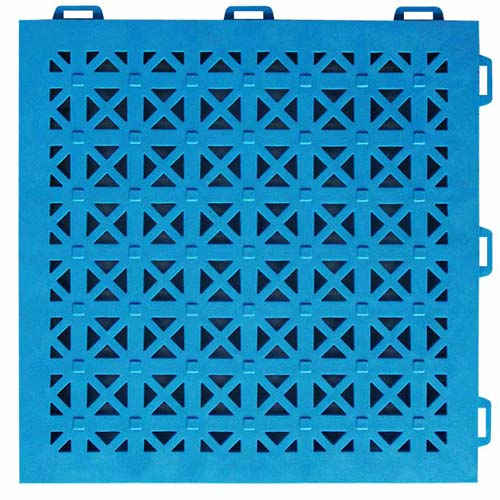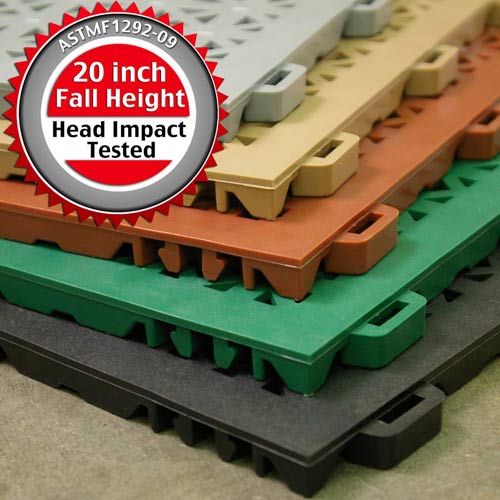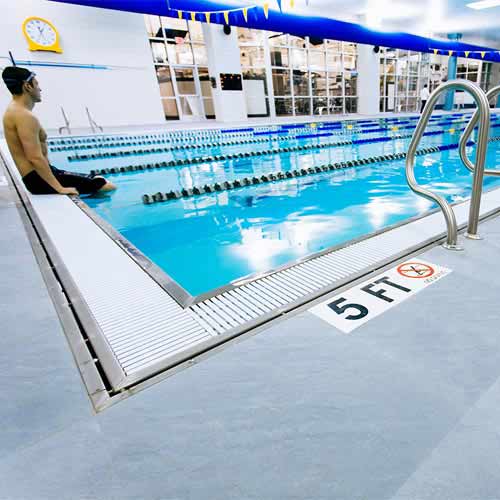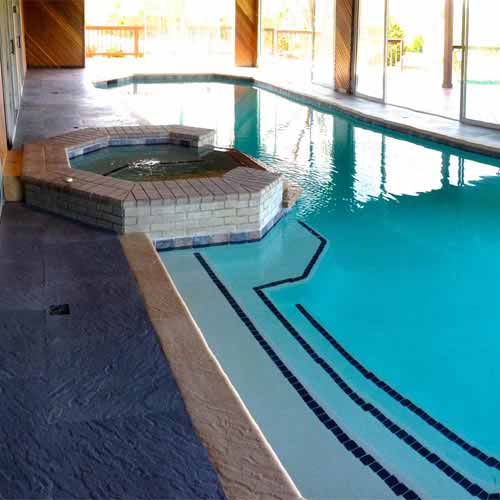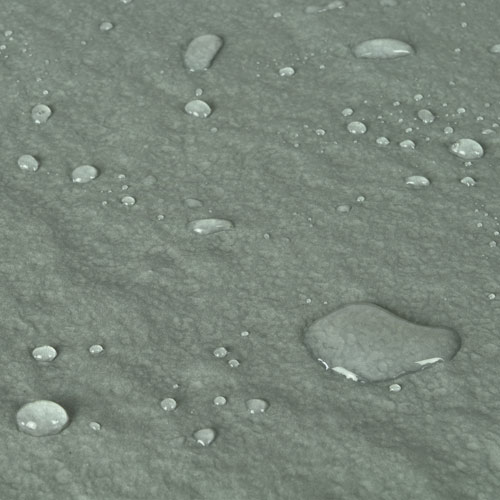 Modular pool decking
is installed by snapping tiles together so the resulting floor is one that floats, making individual tile repair or replacement quite simple.
Should a tile or section of tiles become worn or damaged, they can be removed and replaced or snapped back together. The process could be as easy as inserting a putty knife in between the tiles, using it as a lever, and lifting the damaged tile from the finished floor.
Sometimes, you may need to start at an edge and peel back rows or sections until reaching the damaged piece or pieces. A tile system with active interlocks should hold together enough for you to just lay the strip of tiles back down again once the damaged one is replaced. This is a much easier process than removing each individual tile until reaching the damaged one, or, than dealing with glue down tiles.
If you are looking for a modular pool decking product that will look great and allow for relatively painless, diy pool tile replacement in the future, one of the following 2 Greatmats' products will be the best: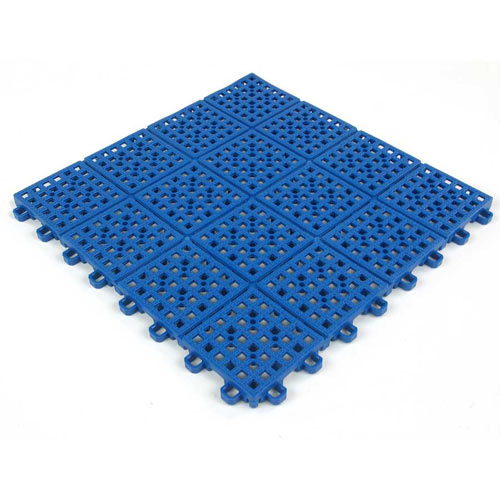 Outdoor Patio Tile offers the perfect solution for a surface that makes future pool tile replacement a painless process. The surface is fast drying, non-slip, lightweight, and affordable, and installing it is as easy as snapping the tiles together, so when one needs to be replaced, just unsnap it and press the new one into place.
This product offers comfort when standing or walking on it, and it can be installed over a solid surface. It is quick to drain, and the tiles will help prevent the growth of mildew and mold. They are UV treated, and offer a safe surface even when wet. It is available in gray, terra cotta, and blue, and it's simple to clean and maintain with a mop and common household cleaner.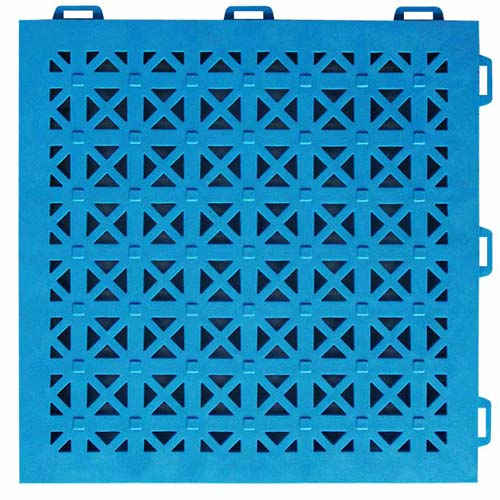 Colored Perforated StayLock Tiles are a great option for indoor or outdoor flooring that would make for a relatively simple pool tile replacement process. This product provides for a quick and easy, DIY installation with an active locking connector system, that also makes replacement a breeze.
This product provides a surface that has a 20 inch ASTM fall height rating, is gentle on bare skin, and is non-skid. It's made in the USA, waterproof, and designed to allow for excellent drainage.
Cleaning the floor is easy with vinegar or baking soda and hot water. Each tile is 1 foot by 1 foot and made of durable plastic material, so worrying about replacing or repairing it shouldn't be a huge issue, as it will perform well in a wet setting for many years.
Greatmats - For Products That Make Pool Tile Replacement A DIY Process
The products featured will not only look great and perform well around a pool, but they will also be simple to clean and maintain. Should a tile become damaged, replacing it will not be an overly exhaustive process.
If you do have questions about any of these products, including how to go about replacing a damaged tile, just reach out to the friendly and knowledgeable customer service staff. They can answer questions, assist with ordering, and make sure your experience is a positive one. No matter which flooring solution you choose, you can be confident that you're getting one of the best when it comes from Greatmats.