How Do You Install Wedding Tent Flooring?
By Lisa Hobbie Created: May, 2021 - Modified: August, 2023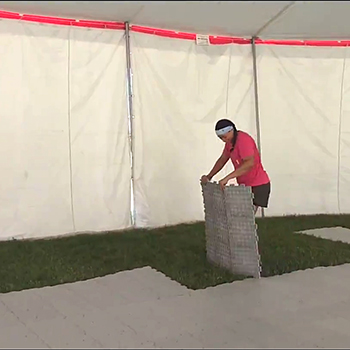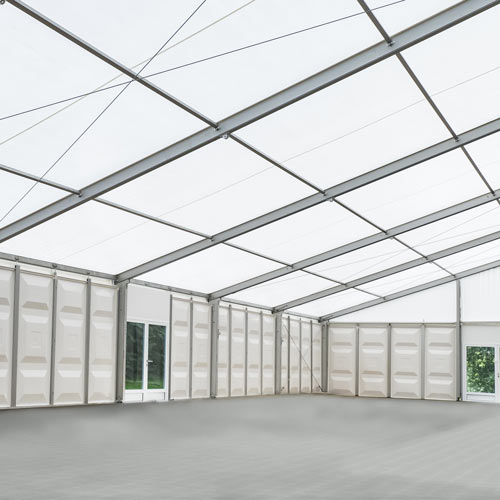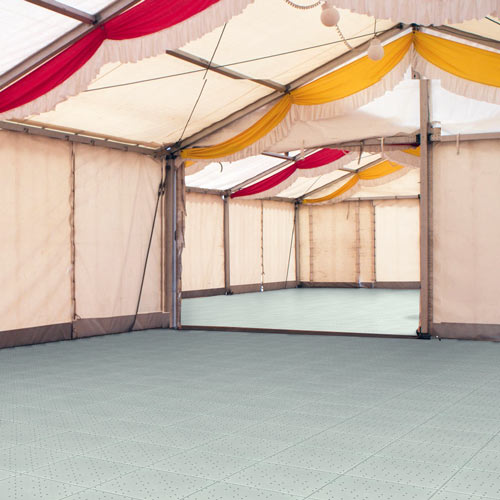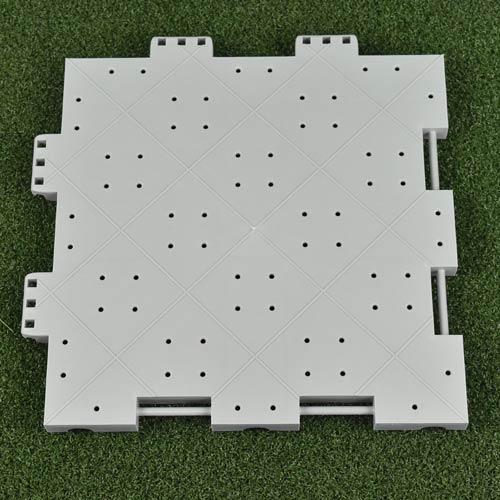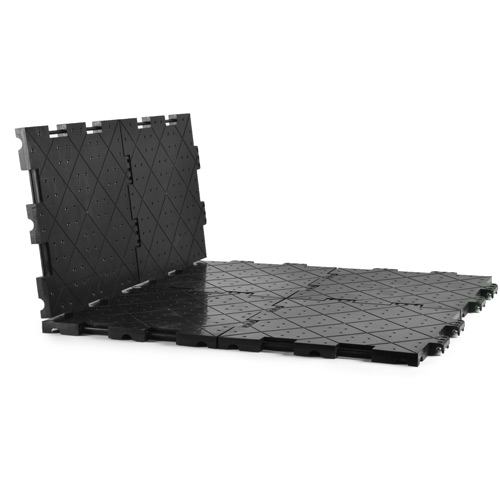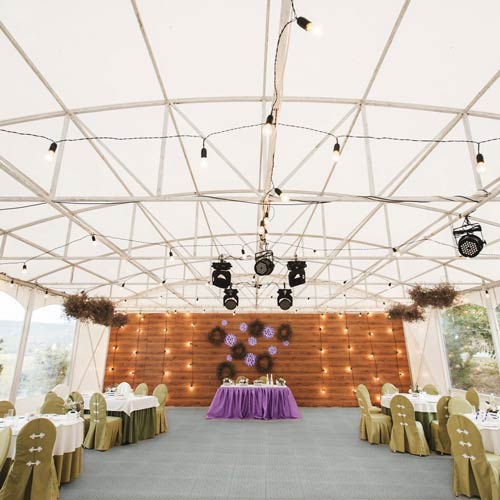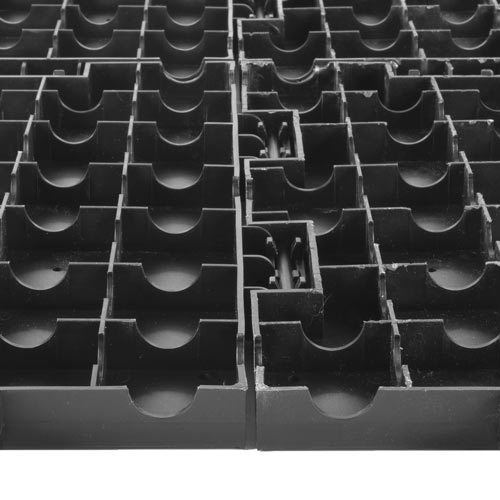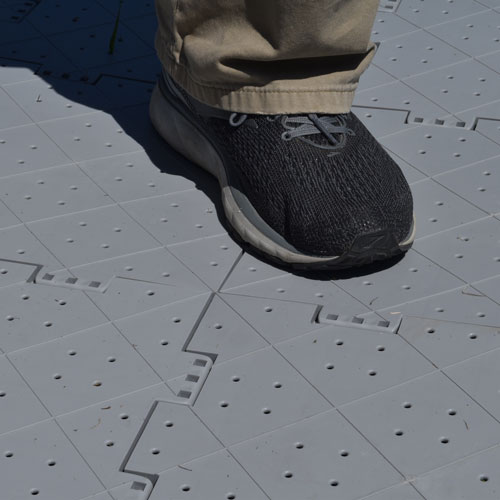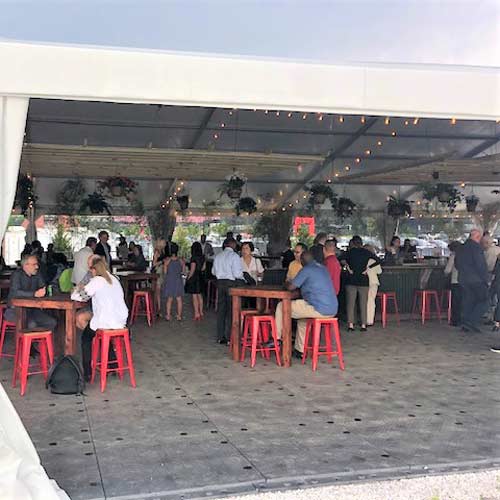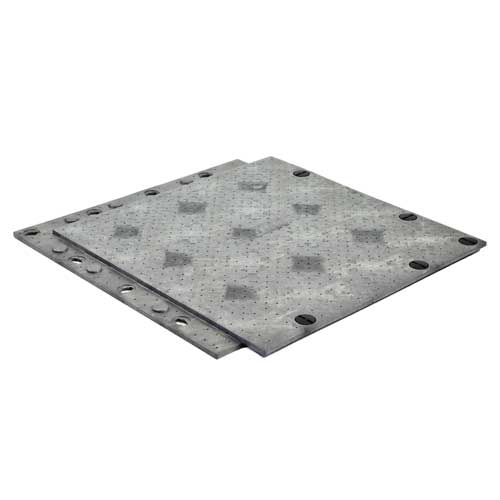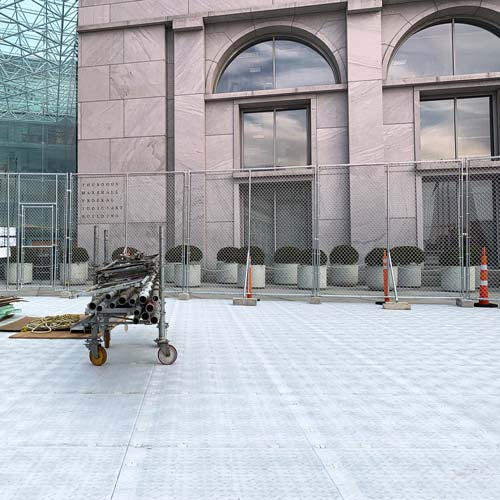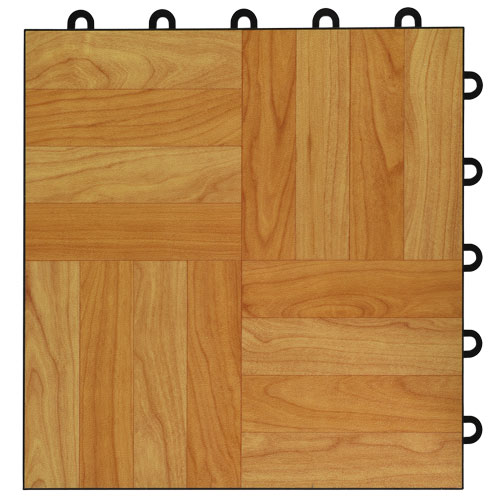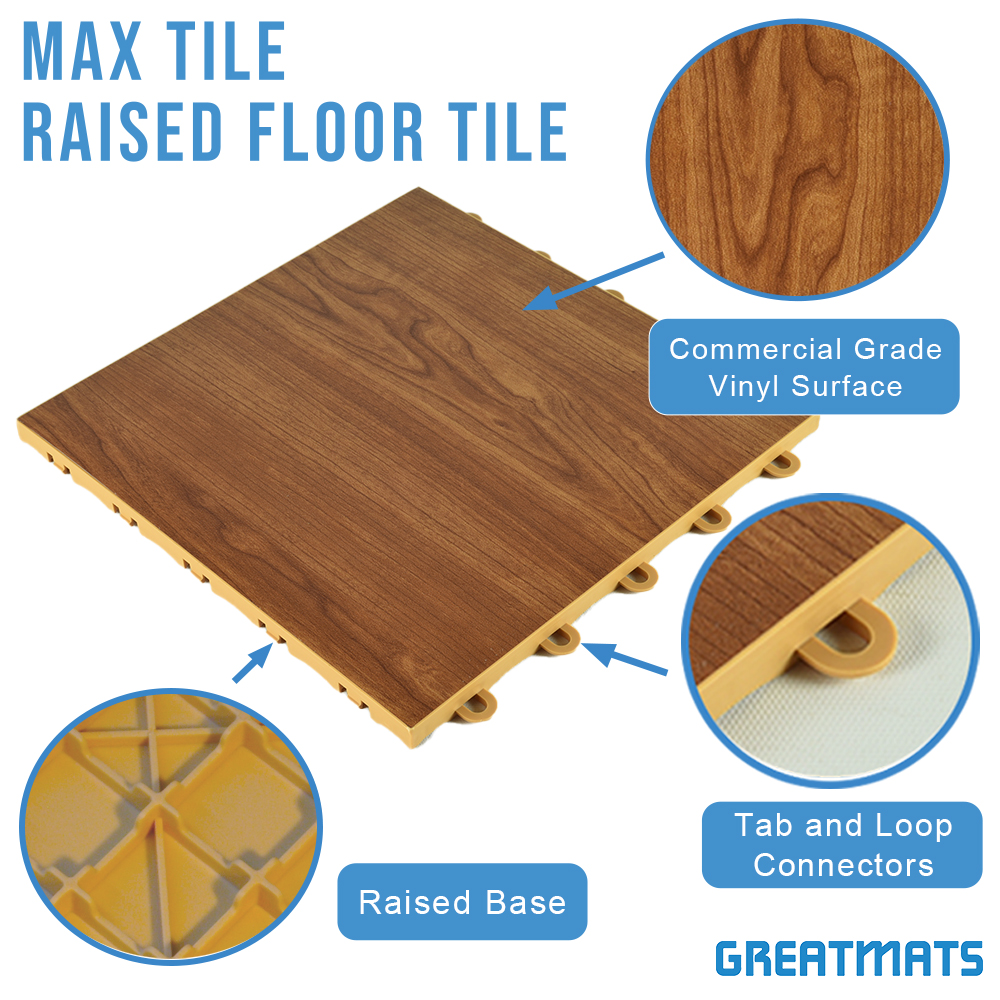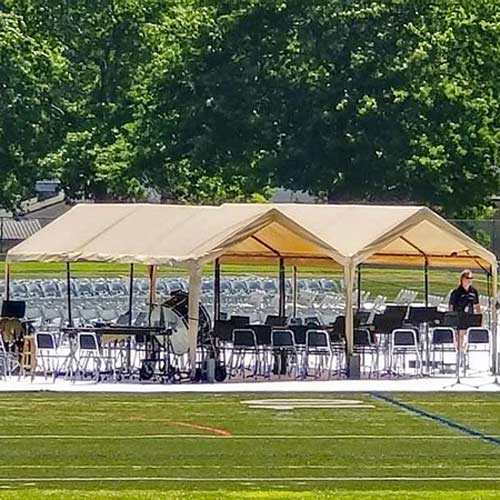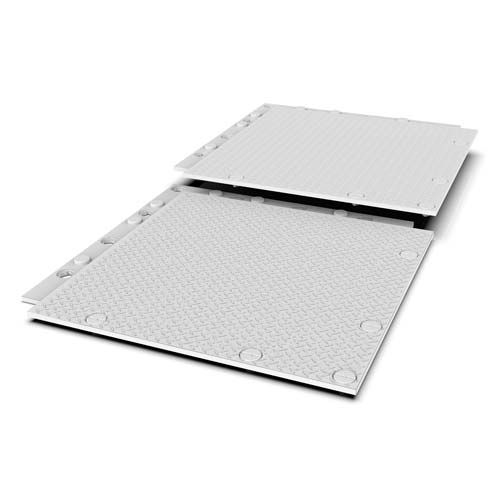 Planning for outdoor weddings, receptions, or other types of events can be quite stressful, with the unknowns of weather and other environmental factors making the top of the list of stressors. One way to minimize that stress is to plan the event in a tent or under a canopy. Many rental companies offer top notch tent options that compare to the quality of hosting the event at one of many high end venues. Or, you can also purchase a canopy or tent so you have it for future parties and events.
Once you secure a location to install the party tent and decide on your decor, you will want to explore your options for
wedding tent flooring.
Greatmats offers a number of affordable and high quality options that will keep your guests safe, clean, and comfortable for a day or night of fun.
When considering your wedding tent flooring options, you may be wondering how difficult outdoor flooring is to install. Well, when you choose one of the popular options for sale at Greatmats, installation is actually quite easy.
Matrax Light Duty Pedestrian Composite Mat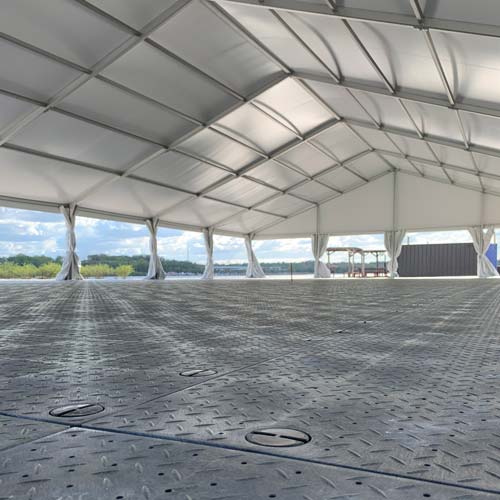 Matrax light duty pedestrian mats are super versatile and durable products, available in a clean, white option, or, a light gray option if you want to hide dirt, scuffs, and debris and enjoy a slightly lower cost.
Made in the USA of Polyethylene Plastic, they feature a diamond top texture and are engineered with aeration holes for use over natural grass, which allow water, light, and air through the mat. They feature a cam lock system that provides for a solid, sturdy floor, and there are ADA compliant ramp options available, which provide safe and easy movement off and on the flooring. The ramps are also designed to accompany the drivable Matrax 3.89x3.89 ft heavy duty panels.
Each of the mats weighs roughly 30 pounds. They are UV treated and non-absorbent and boast a compression strength of 225 psi and a usable platform area of 13.5 feet.
The mats are very easy to install.
Start in any corner, place the mats, and connect them together.
Then, just keep adding mats - working outwards - until you have your desired size floor.
Once you are done, you can just disassemble them and store them until your next party.
Max Tile Raised Floor Tile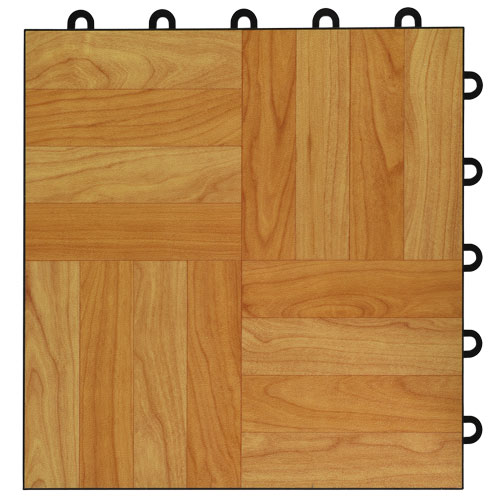 Max Tile raised flooring is one of the best and most versatile flooring solutions available anywhere. It can essentially work in almost any setting, as it is waterproof and extremely durable.
These tiles have a raised design that allows for airflow and quick drying, and they feature upscale wood designs, a scratch resistant finish, and commercially-rated vinyl top - ensuring that your wedding guests can dance the night away without worrying about getting their high heels stuck or scratching the floor. It offers amazing support and comfort, and it is mold, mildew, and bacteria resistant.
The high quality, durable tiles are 1 foot by 1 foot and extremely light and portable. It is a breeze to install over the top of the Matrax mats or even a layer of plywood, and it comes in cartons of up to 20 tiles, which covers 1 square foot per tile. They too have optional ramped border options.


Begin by placing a tile in a corner and working outwards in a triangular pattern.
The tiles will snap together quickly and easily. Simply lay one on top of the next, and step on it to secure into place.
Be sure to place the tiles where you're laying the nub on top of the loop.
When you have installed the tiles, if you can't finish the project with a whole tile, you can cut your tiles to finish the row.
Then, just take your cut tiles to finish the layout. It's as easy as that!!


Portable Outdoor Tile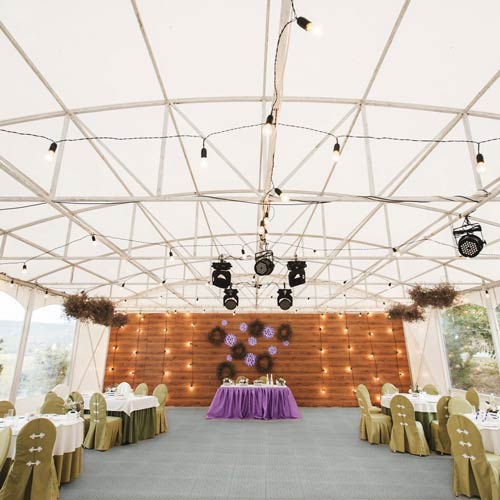 One of the most popular wedding tent flooring products available anywhere is the 12x12 inch portable outdoor tile, which is ideal for a tent event. This attractive, polypropylene plastic tile is very robust and will hold its shape even when placed under pressure or weight. It can endure any kind of climate or weather and has drainage holes for wet areas to allow water to drain through to the ground. It has an anti-slip surface and is non absorbent, and it also offers a raised base to allow for airflow underneath.
This tile is designed to easily go over dirt, grass, gravel, sand, concrete, or pavement. It boasts a DIY clip together design and comes in 3x3 feet sheets of 9 tiles.
No tools are necessary for installation, but you may want a piece of plywood to aid in connecting the tiles if you're putting it over dirt, grass, or other uneven surfaces.
Begin in any corner, keeping both sides with rod connectors facing outward.
Keeping the next sheet of tiles facing in the same direction, put the tab edges of the new tiles over the rod connectors of the placed tiles.
Step on each of the tabs until they snap into place over the rods.
Continue adding tile sections - working out from the corner - until you have your desired size floor.
If the tiles are not snapping into place, you can slide plywood underneath to help with the process by providing a firmer, flat surface to press against.
Once complete, you can just take them apart and store them until your next party!


Greatmats - For the Best Wedding Tent Flooring!
When it comes to finding the best wedding tent flooring, the options at Greatmats are plentiful!
The products highlighted are definitely the most popular products, but there are many others that would also work. From various types of mats and coverings to products designed to protect turf and subfloors, Greatmats offers it all.
Choosing the best flooring products suitable for tent parties doesn't need to be complicated, because Greatmats has a friendly and knowledgeable staff that will help you decide which flooring option will best suit your needs and preferences. And with the best pricing and service, you can be confident in the purchase of whichever product or products you choose.