By Lisa Hobbie Created: October, 2020 - Modified: August, 2023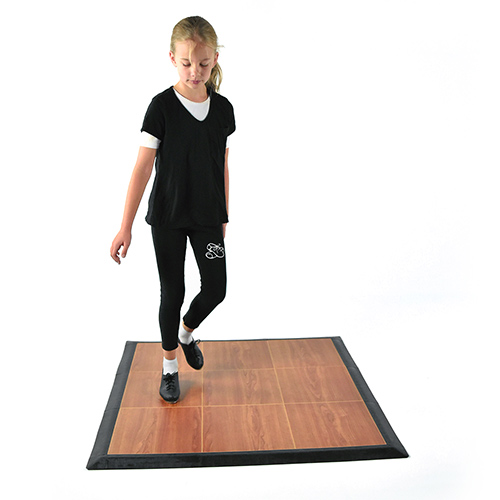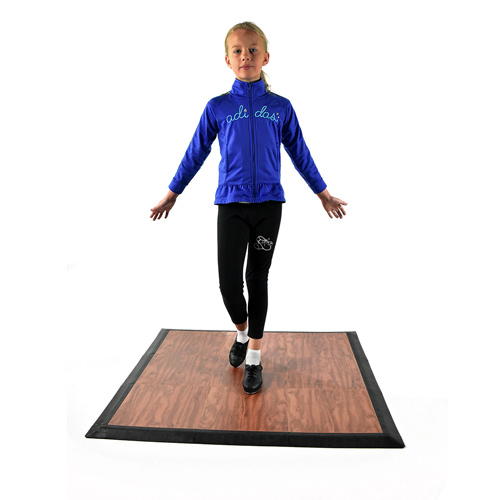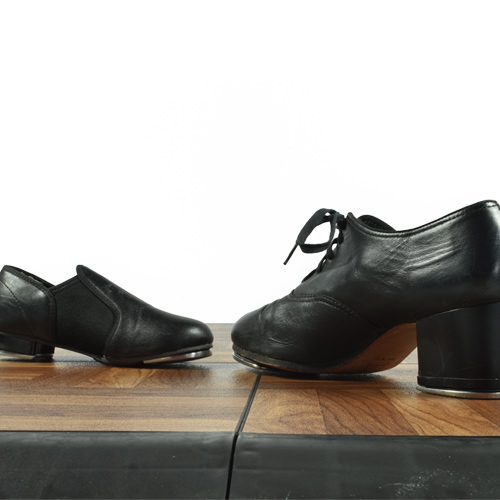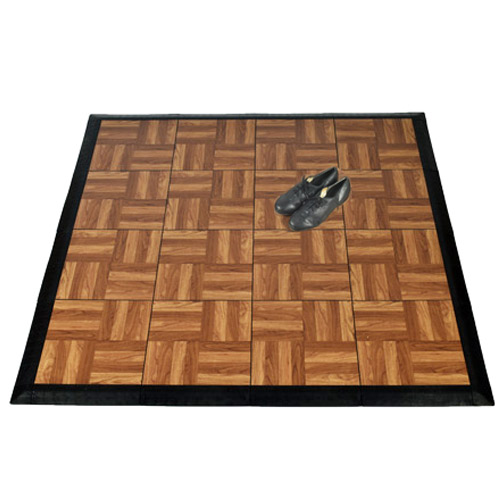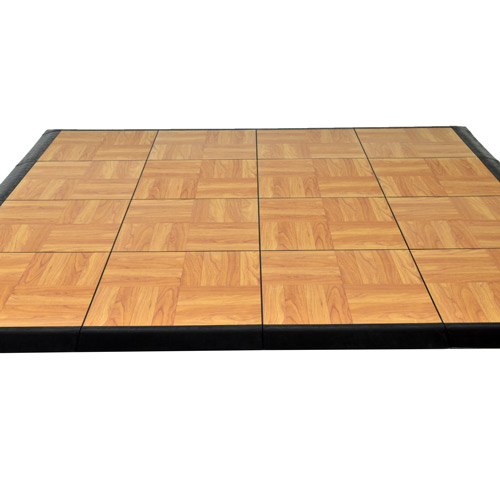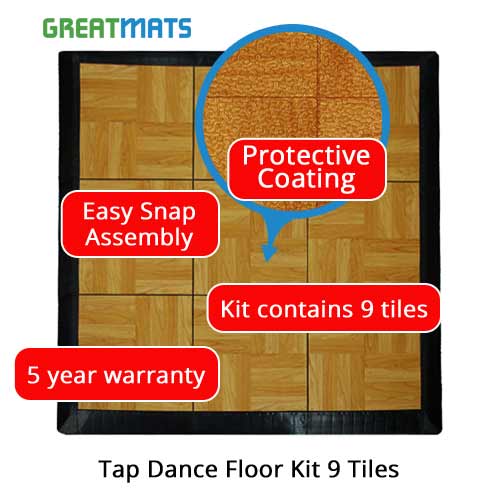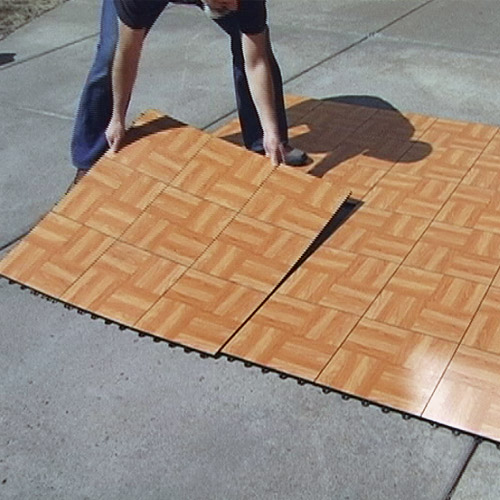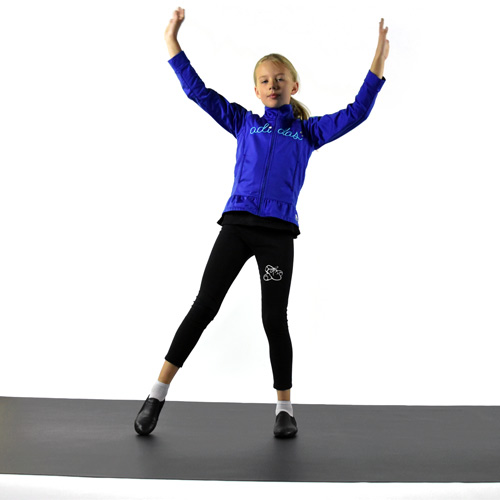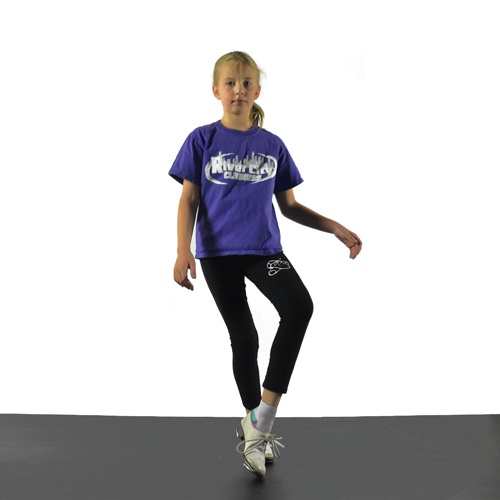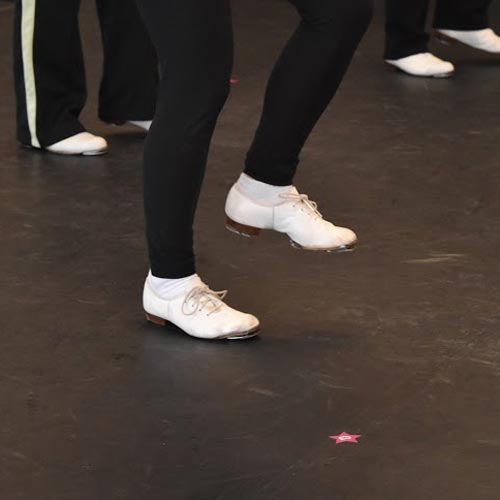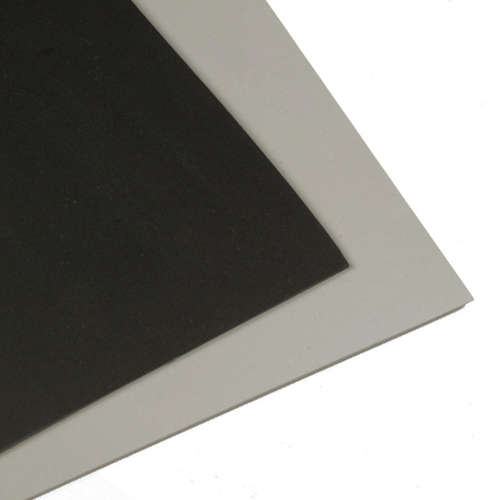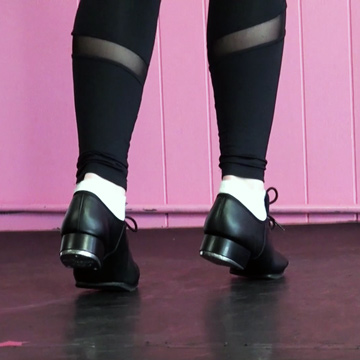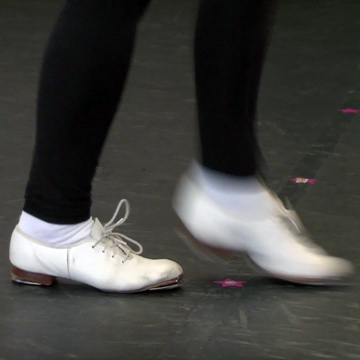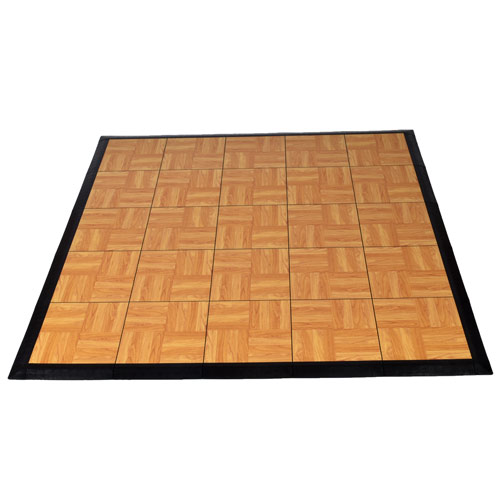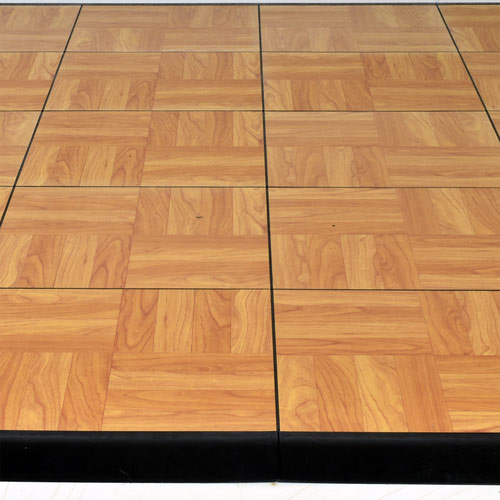 Having a tap mat to use for traditional tap dance or tap fit workouts is an affordable way to perform tapping at home or in a small practice space. 
There are many things to consider when selecting a tap mat. You will want one that can easily be placed on an existing carpet or solid surface subfloor. You will want it to make the right kind of tap sound while being comfortable to dance on with tap shoes. Aside from the floor sound and comfort level, you will also want one that will prevent too much slip, and perhaps, you will want to select one that is portable and easy to store. 
Greatmats offers an excellent selection of tap mat options that are among the best available, anywhere, with different sizes for different applications. 
3x3 Foot Tap Mat Dance Floor Kit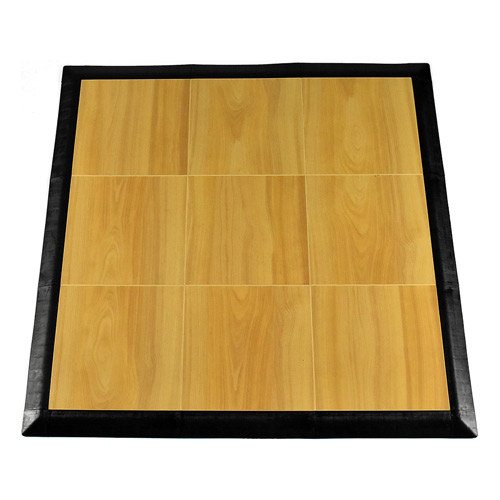 A
great portable tap mat is this 3x3 foot kit
, which has 9 tiles that are suitable for indoor or temporary outdoor use. 
Each tap tile is super easy to just snap together with the others in the kit and unsnap to take down. This is a great DIY project, as no adhesive is required for these vinyl-topped tiles, and they feature a waterproof, protective coating that will never need refinishing - even though each tile looks like a small board. 
Although this floor is cheap in price, it is not cheaply made, as the vinyl is commercial grade and has a professional and attractive finish. Made to perform and stand up to the constant use and abuse of tap shoes, this portable tap dance floor features a plastic base that provides durability and solid footing for the dancer, and it is also accompanied by a 5-year warranty. 
If you want a versatile, long-lasting tap mat, this is an excellent choice. 
4x4 Foot Tap Mat Dance Floor Kit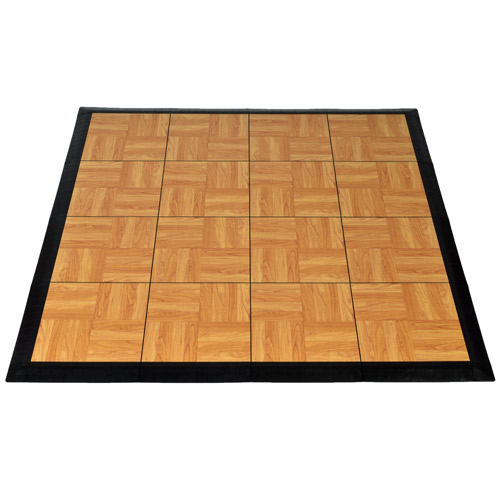 If you want a slightly larger option than the 3x3 foot kit, this
4x4 tap dance floor kit
works well as a tap mat. 
This kit is also suitable for indoor or temporary outdoor use, and it comes in multiple wood grain finishes. Where the 3x3 kit comes with 9 tiles, this option comes with 16. It has a similar snap-together assembly with no need for adhesive or special tools. 
Because the vinyl tile is waterproof with a protective coating, it will never need to be resurfaced. You can take this tap mat anywhere, as it is easy to set up and take down. With a 5-year warranty, you can feel confident knowing it will provide years of tap dancing fun. 
5x5 Foot Tap Mat Dance Floor Kit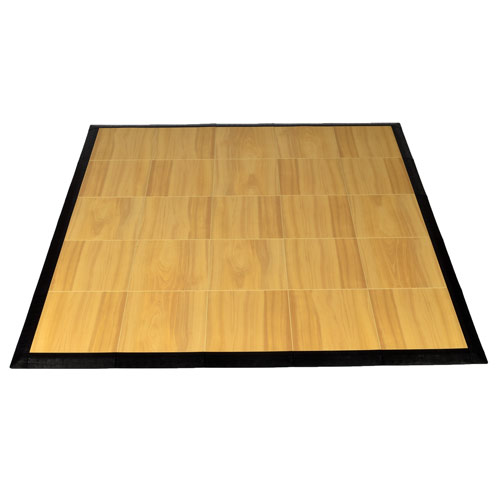 5x5 foot tap mats in a dance floor kit
are also available from Greatmats. With the same features as the 4x4 foot kit, this product provides more space with 25 tiles, plus borders, and corners. And if you want a larger tap mat yet, there is also a
6x6 foot tap dance floor kit option
which comes with 36 tiles, 24 borders, and 4 corners. 
Like the others, these kits are suitable for indoor or temporary outdoor use. They are waterproof, durable, and versatile, and they will never need resurfacing or refinishing. They are designed specifically for the use and abuse of tap shoes, with features that make them ideal dance conditions for the tap dancer. 
Home Adagio Floor Mat for Tap Dance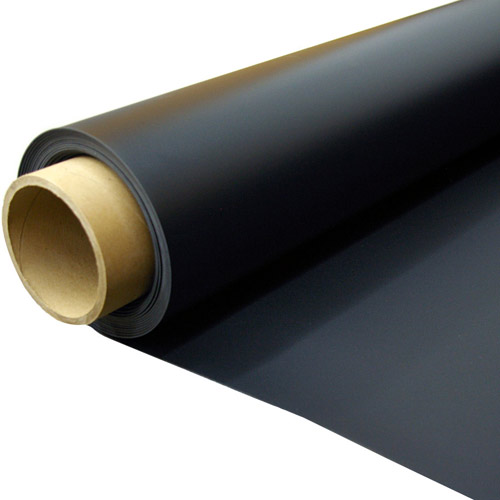 There are not many tap mat options for sale that beat the quality and performance level of an
Adagio Tour Marley dance floor
. If you're ready to transform a small room or space into an area dedicated to tap, the home dance floor Adagio Tour floor package is the way to go. 
If you have a solid, flat surface as a subfloor, this will provide superior results. It features a material density rating of Shore A 92, which means it is extremely tough and durable and ready to take the abuse of taps while still providing a slip-resistant surface providing traction that isn't too sticky. 
This allows for ease of movement and protection from falling. This roll-up tap mat has a coverage area of 106 square feet, so there will be plenty of dance space to practice and perform on. Simply unroll and tape, just like you would do a professional, touring floor option. 
Greatmats - For your Tap Mat Needs!
Deciding on which tap mat product to purchase depends on the size of space you will be using it in, the type of material you are looking for, your budget, and the purpose of the floor. Greatmats offers a huge selection of dance floor styles that go far beyond the tap kits highlighted here. If you want a more temporary flooring option, or, one that is larger than those mentioned, Greatmats has other products from which to choose.
Greatmats has helped numerous dance professionals and fitness instructors select the tap mat or flooring system that is right for them, from permanent flooring options to more portable, versatile options like those highlighted, here. Allow Greatmats to send samples and offer advice and suggestions to help you determine the right floor for you. If your priorities are quality flooring combined with safety for your dancer or dancers, Greatmats has what you're looking for.