How Big Are Rubber Tiles For Home Gyms?
By Lisa Hobbie Created: July, 2022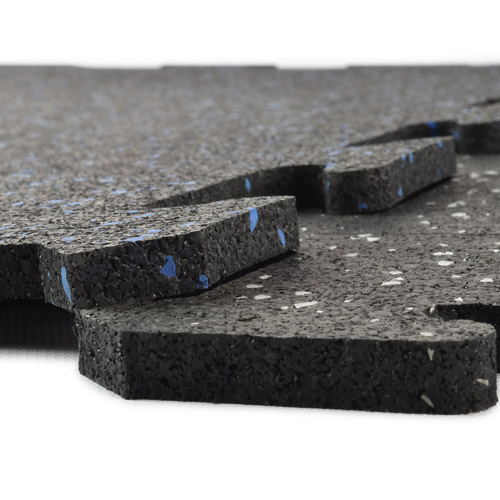 There are many different sizes of rubber tiles that are suitable for home gym use, with sizes and thicknesses perfect for just about any application.
The most popular rubber tiles are either 1x1, 2x2, 3x3, or 4x6. They range in thickness from 8mm to ¾ inch thick. Of course, there are other sizes and thicknesses, as well.
5 Top Rubber Tiles For Home Gym Settings
Each of these versatile products offer a number of features and benefits, such as ease of installation, versatility, durability, and ease of maintenance. They all look great and perform well. Knowing which size and style to choose depends on your budget, size of base you'll be covering, and the type of subfloor you'll be installing the rubber tiles on.
2x2 Interlocking Rubber Floor Tiles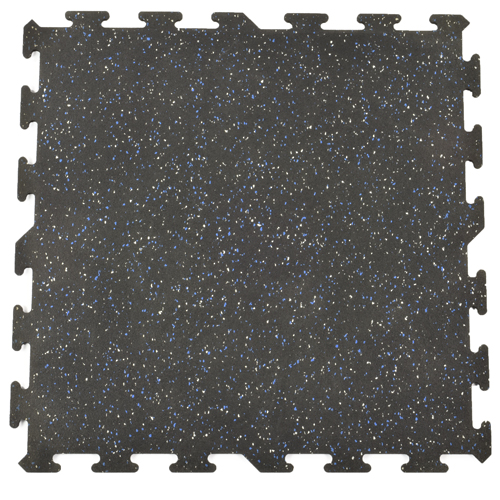 2x2 Interlocking Rubber Floor Tiles are 8mm thick squares that are perfect for a home gym floor in a basement, garage, or other space.
These 2x2 feet tiles interlock, so they are very easy to install. They are long lasting and designed to endure the heavy weight of weights, workout equipment and constant use.
This mat also offers noise reducing qualities and a smooth but non-slip surface.
3x3 Geneva Rubber Tile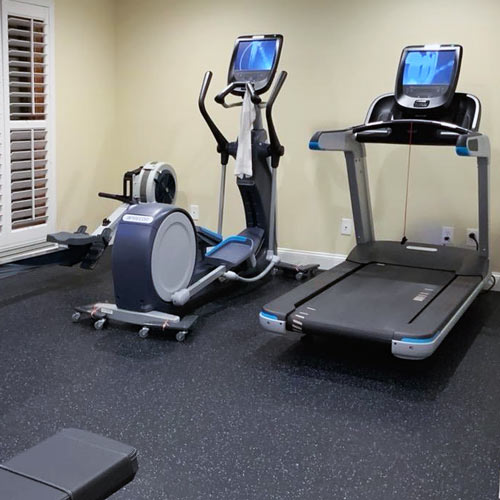 3x3 Geneva Rubber Tile is a quality flooring product that features a 10 percent distribution of color flecks throughout. This 3x3 feet tile is ⅜ inch thick and made in the USA.
This is a very durable option for those looking for something different than a basic black rubber tile. It's an easy-to-assemble product that doesn't require glue or adhesive.
These rubber tiles for home gym settings carry a Shore A 60 material hardness rating, making them perfect for heavy weights, workout equipment, and heavy use. They will protect equipment, the user, and the subfloor.
4x6 ShokLok Tile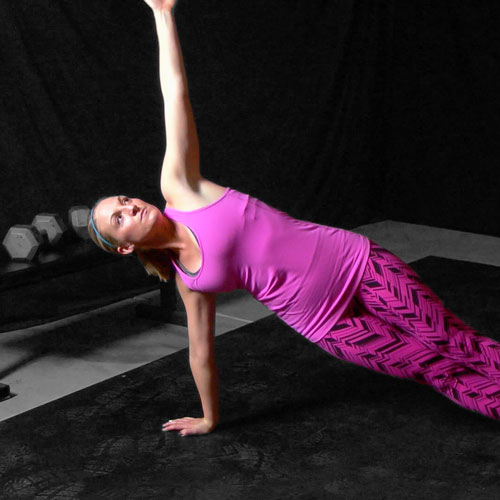 4x6 ShokLok Tile is a great product to select if you're looking for one with significant noise and vibration reduction. These gym floor tiles are ¾ inch thick and 4x6 feet.
This product is non-absorbent and prevents the growth of bacteria. It has interlocking edges that are water jet cut, delivering a tight-fitting installation.
Once in place, the mats will not curl or bend, and they feature a clean and fresh mitigating agent to reduce any rubber odor.
Bump Top StayLock Tile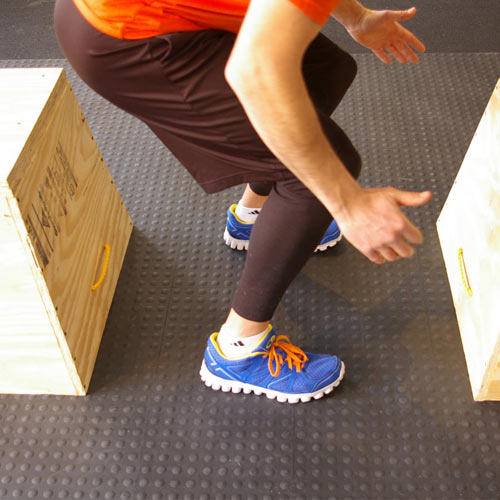 Bump Top StayLock Tile is a durable, virgin PVC gym tile that can be installed over many different subfloors, including carpet.
These 1x1 foot tiles are super durable and are often confused with rubber material. They can endure everything from the weight of heavy workout equipment to constant, intense workouts.
This product offers an easy-to-install option that offers a foam-like cushioning. The tiles will not separate once installed, and they offer a surface that delivers ergonomic benefits and anti-fatigue properties.
These tiles aren't rubber, but they are as durable as rubber. Plus, they are waterproof and resistant to oils and most acids.
37 x 37 inch Domination Rubber Gym Flooring Interlocking Tiles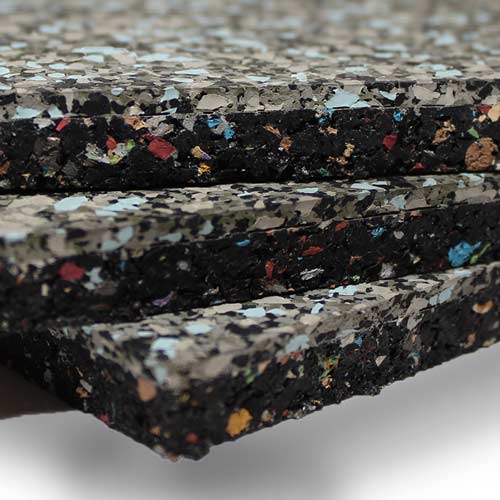 37 x 37 inch Domination Rubber Gym Flooring Interlocking Tiles are just under 3x3 feet with a thickness of 10mm.
These tiles are another product designed to absorb shock. They are also resistant to stains, and they offer sound reduction. The Domination tiles are also resistant to damage caused by spikes and blades.
These rubber tiles for home gym settings are made from 50 percent recycled rubber. They are designed to withstand constant use and heavy equipment or dropped weights.
Find The Best Rubber Tiles For Home Gyms
Whether one of the highlighted rubber tile products will suit your needs and preferences, or, whether you want to explore other rubber tiles available, there really are many to choose from, from other sizes and thicknesses, as well as different surface textures, features, and benefits.
For example, if you want a mat that is durable enough to be used in virtually any space, but is also one of the cheapest options, select a horse stall mat. They are among the most versatile mats available, and they come in a variety of sizes and thicknesses. They are suitable for garage settings, gyms, weight rooms, and so much more. They offer a solid and durable footing that is non-absorbent and resistant to most stains. Just keep in mind that most horse stall mats have a stronger rubber smell those those intended for gym use.
If you have questions about any of the rubber mat products, simply reach out to the fabulous staff. They are eager to help.
Regardless of the product you select, it's important to find one that fits perfectly in your space and meet your needs and preferences. The products will not disappoint, and you can be confident in your investment.