How Big Are Carpet Tiles For Basement Floors?
By Lisa Hobbie Created: January, 2021 - Modified: September, 2023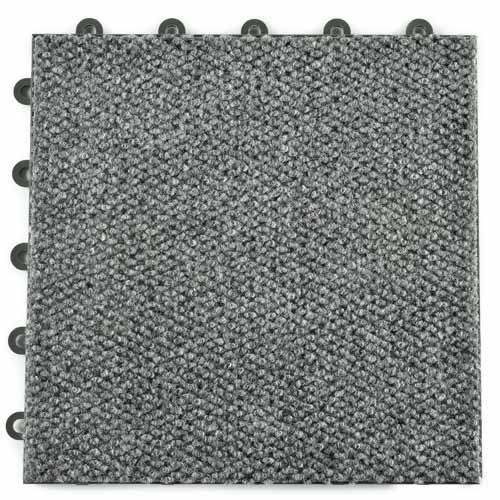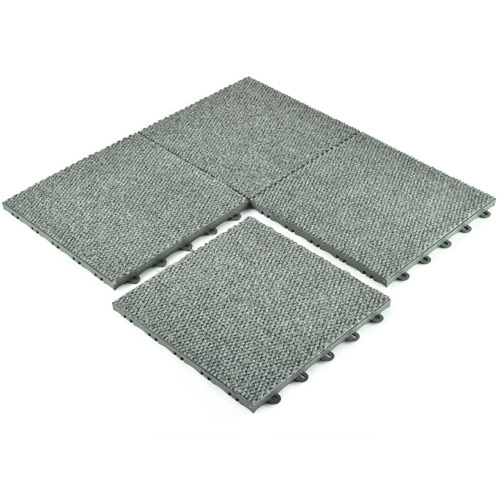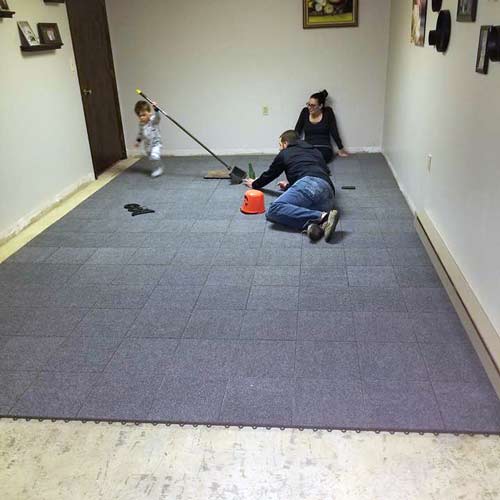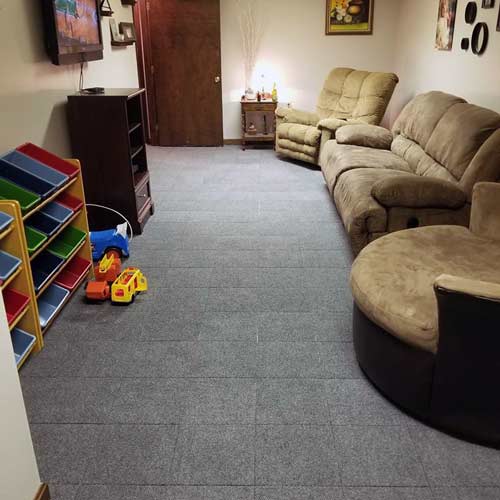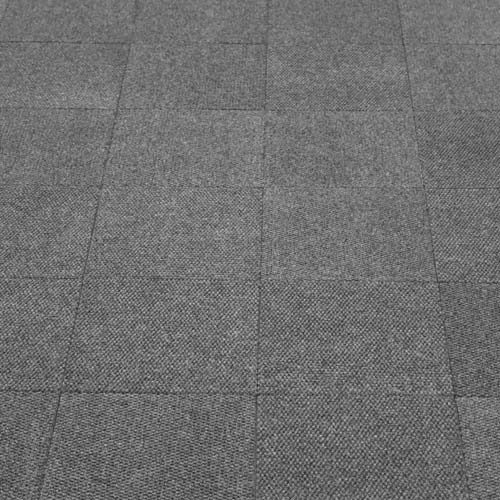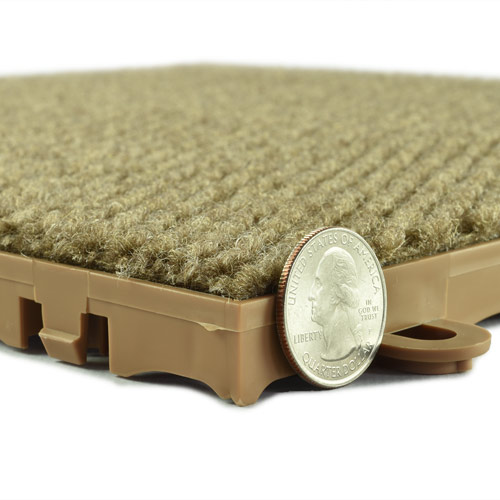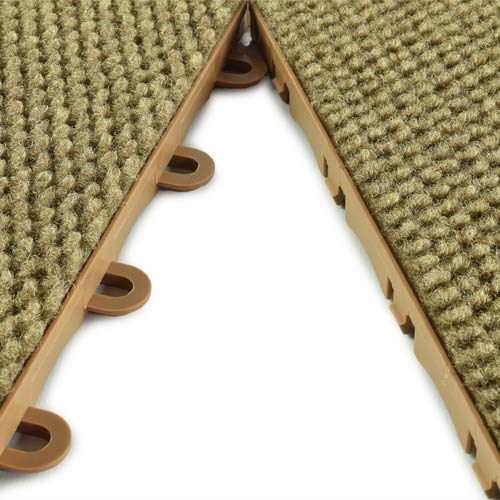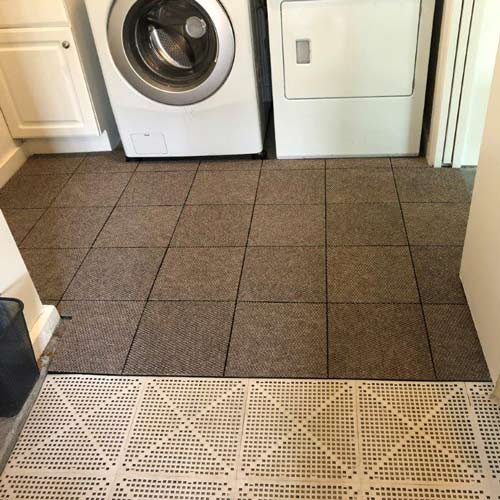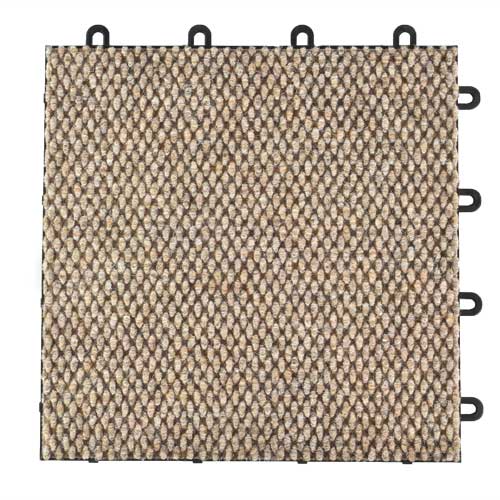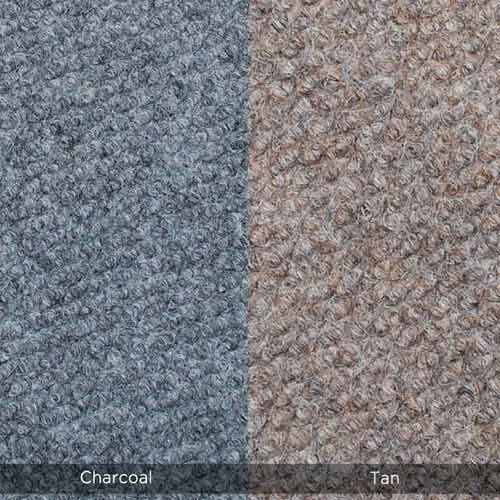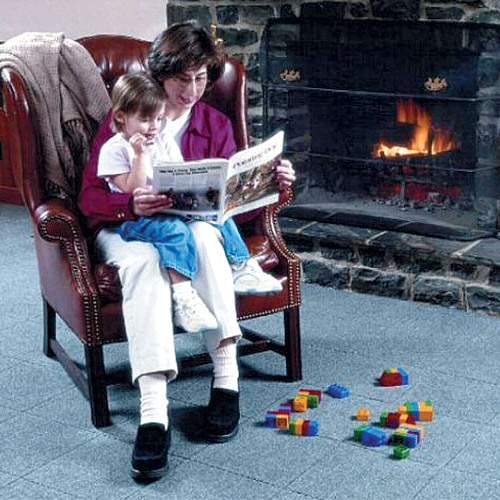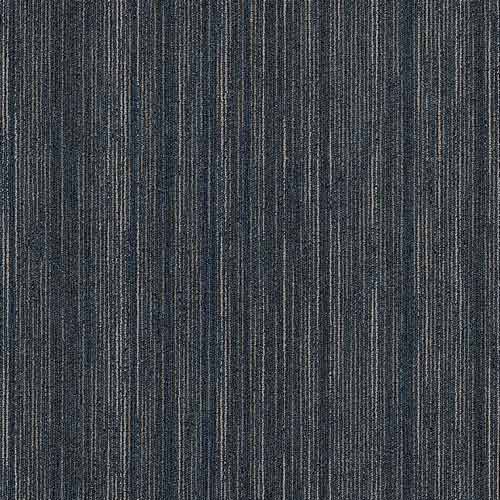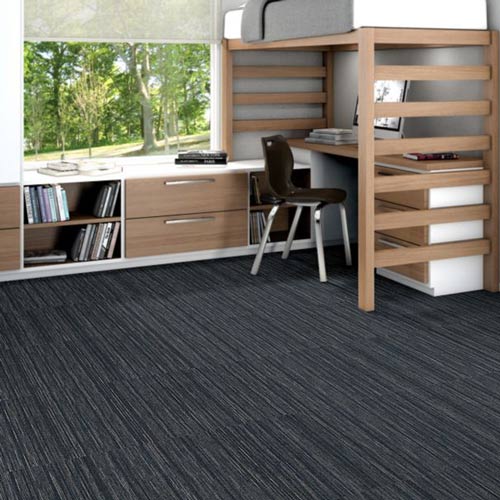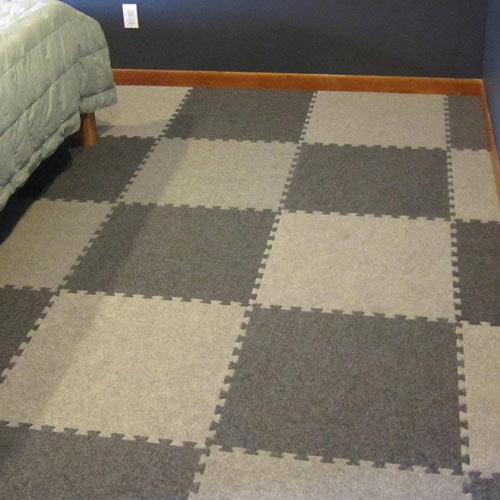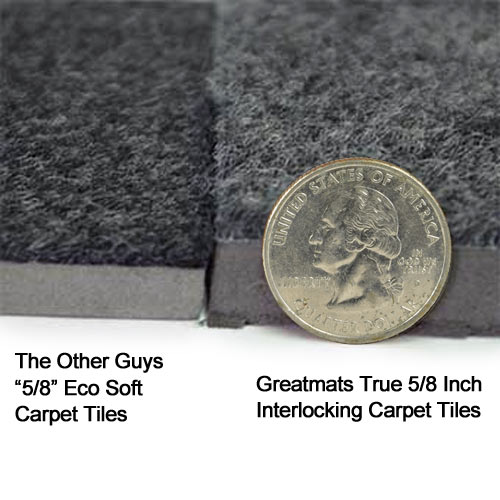 There are many different styles and types of carpet tiles for basement floor settings. Where they all have qualities making them suitable for environmental factors of a basement, they do vary when it comes to size and thickness. Deciding on which size of carpet tile to install in a home basement really depends on how big the space is in which it will be, how fast and easy you want to install it, and what type of look or design you're going for.
Greatmats has numerous carpet tiles for basement floor applications, from modular carpet tiles that are 1 foot by 1 foot to comfort carpet tile that are roughly 2 feet by 2 feet! Here, we will discuss the following 6 popular carpet tiles for basement floor installations that are available at Greatmats:
How Big Are Carpet Floor Tiles?



Style Smart Riverside Carpet Tile are 18 inches by 18 inches. They are 3 mm thick and weigh only .25 pounds per tile.

This carpet tile is made in the USA and can truly be installed in minutes with an easy peel and stick down installation. Unlike traditional plush carpet with an open-cell foam underlayment, dampness does not cause a spot or stain to appear as the seepage will likely never reach the carpeting and doesn't have any padding to soak into.

What Is The Size Of Modular Carpet Squares?



Modular Carpet Squares are also 1 foot by 1 foot. This product has a thickness of 9/16 inches and weighs about 1 pound.

This product is also good for a damp basement with its raised design and mildew resistance qualities. It is made from recycled materials, and it features a carpet top with a berber texture. It is manufactured to handle high roll loads with its quality construction and is perfect for cold basement floors as the tiles reduce transmission of cold temperatures from the subfloor through the carpet by way of the layer of air in between.

These carpet tiles are easy to snap together without padding or adhesive. It's also equally as easy to remove the tiles for temporary installations or to check subfloors when needed.

2 feet by 2 feet Carpet Tiles for Basement Floor

What Is The Best Luxury Carpet Tile For High Trafic Areas?



Intellect Commercial Carpet Tiles are 2 feet by 2 feet. They are each 2.3 mm thick and weigh roughly a pound and a half each.

This carpet flooring is great if your basement is a high traffic area, as it is Class 1 fire rated and super easy to clean and maintain. The tiles are easy to install with pressure-sensitive latex carpet glue, and once installed, it presents excellent wear resistance, performance level, durability, and endurance, even under constant use and abuse.

This low-cost nylon carpet tile is made in the USA and will deliver optimum quality and dependability.

How Large Are Royal Interlocking Carpet Tiles?



Royal Interlocking Carpet Tiles are also 2 feet by 2 feet. They are ⅝ inch thick and weigh about 1.5 pounds.

This product is among the best and most versatile modular carpet tiles at Greatmats. It is very durable and has numerous benefits, including ease of installation. It can easily be placed directly on a clean hard surface floor without using special tools, adhesive, or additional padding. It's a great one to install where spills, leaks, or other accidents are likely, as it is waterproof and stain-resistant.

The carpet tiles are also odor-proof, easy to clean, and provide a comfortable anti-fatigue and insulation value similar to traditional loom carpet. It is an extremely robust product that will stand up to foot traffic, furniture, and years of heavy use.

Why Is LCT Plush Luxury Carpet Tile Great For Covering A Large Space?



LCT Plush Luxury Carpet Tile is 2 feet by 2 feet. Each square is ⅝ inch thick and weighs 2 pounds.

This is a great product choice if you want to cover a large amount of space with a manageable weight tile. This is easy to install over concrete or tile without the need for adhesive. Its interlocking design makes for a continuous surface system, and it can be custom cut with a utility knife and straight edge - allowing for a wall to wall installation or island installation.

With anti-fatigue and insulative value similar to traditional carpet and available in a variety of designer color options, choose this product for a large basement space you wish to carpet yourself.

How Large Is Comfort Carpet Tile?



Finally, Comfort Carpet Tile is a product that is 2 feet by 2 feet. Each square is ⅝ inch thick.

This is another product that can endure constant, heavy foot traffic. It is also designed to cover a large space with minimum individual carpet tiles. It's a commercial-grade, short hair carpet that is long-lasting. It features a padded foam base for extra comfort, and it is available in a wide selection of colors with ramped edging options.

Greatmats - for Carpet Tiles for Basement Floor Installations

Aside from the products highlighted, there are numerous other sizes and styles of carpet squares that are suitable for basement installations. If you have other ideas you'd like to explore, or, if you have questions about the benefits of a raised floor vs. a flat floor with an interlocking design, simply reach out to the staff at Greatmats. Regardless of the product you select, when you purchase from Greatmats, your result will be anything but cheap and poor quality; in fact, you will get the very best in service, value, and craftsmanship!