Top 5 Best Home Wrestling Mat Options
By Julia Nass Created: May, 2017 - Modified: May, 2023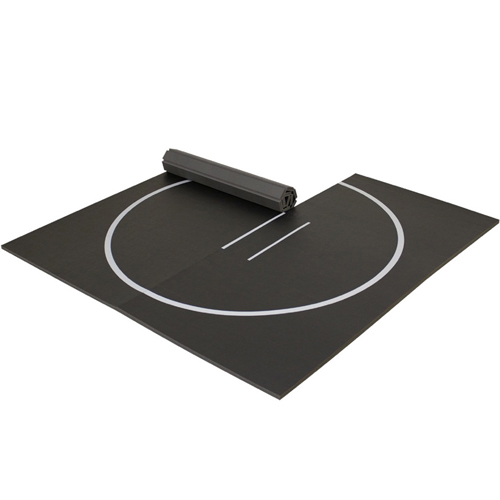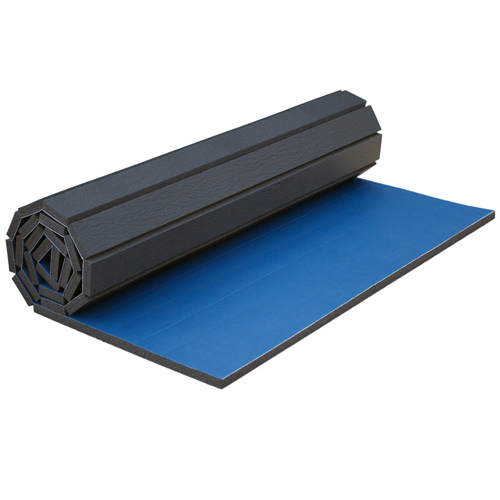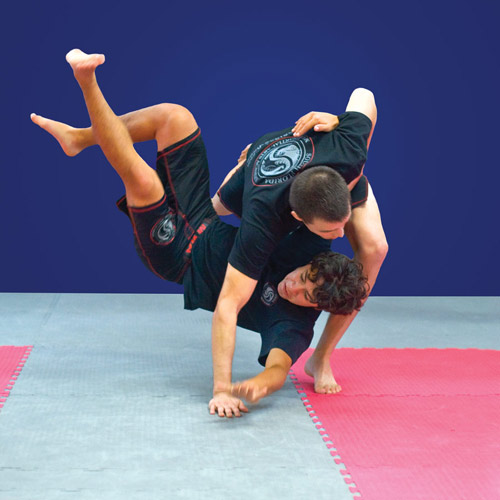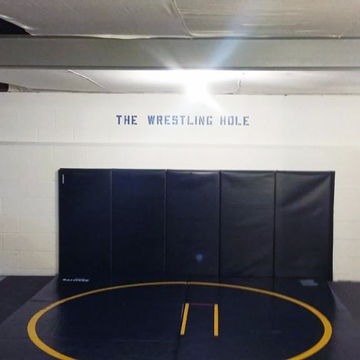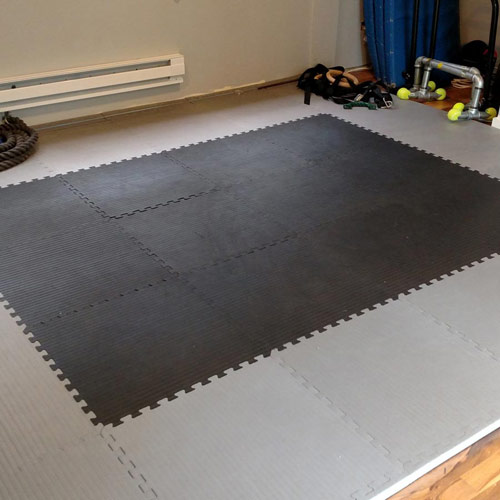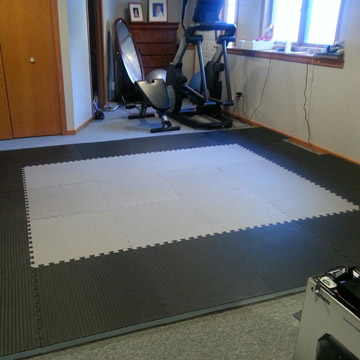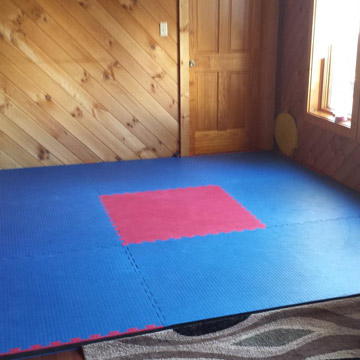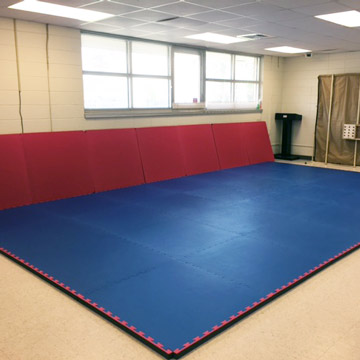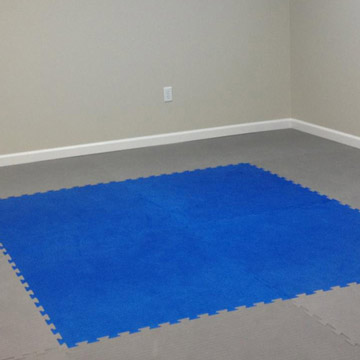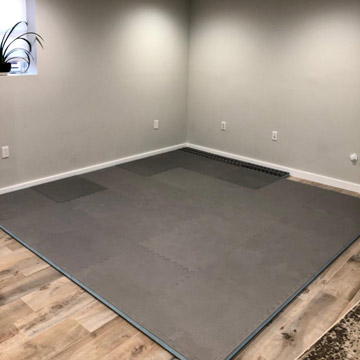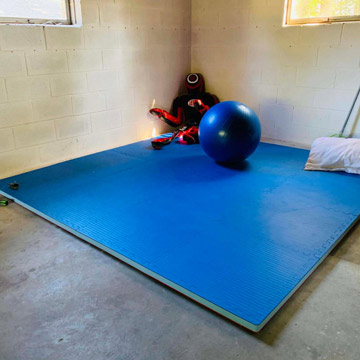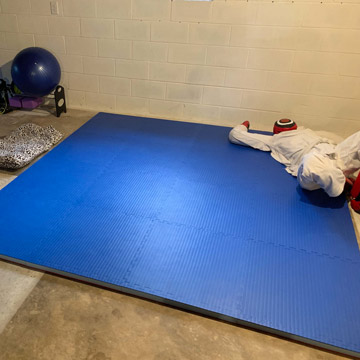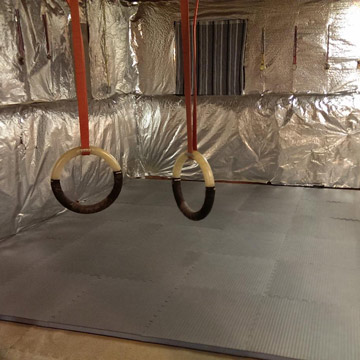 So you've decided to take your wrestling or grappling practice into your own space. Whether you have an entire room or just a section of the floor dedicated to your practice, the right flooring is key. Without quality flooring, you put yourself at risk for serious injury.
Top 5 Best Home, Roll-Out & Folding Wrestling Mat Options
Home Wrestling Mat (10x10 Ft. 1.25 Inch)
Roll Out Wrestling Mats
Grappling MMA Puzzle Mats
Folding Home Wrestling Gym Mats
Home MMA BJJ Mats for Wrestling & Grappling


Qualities to Look for in Home Wrestling Mats
Many home wrestling mats have a vinyl surface, which is non-abrasive and helps prevent floor burns. A vinyl surface also prevents water-absorption. Secondly, as with any wrestling mat, a home wrestling mat needs to offer plenty of cushion. Our home wrestling mats have foam cores to provide shock-absorption, cushion and protection. Because of the consistent and aggressive impact wrestling floors take, it's important to choose a floor that will remain durable and effective over time. The following 5 best home gym floors for wrestling or grappling will give you further insight into some of the best wrestling floor options on the market.
1. Home Wrestling Mat (10x10 Ft. 1.25 Inch)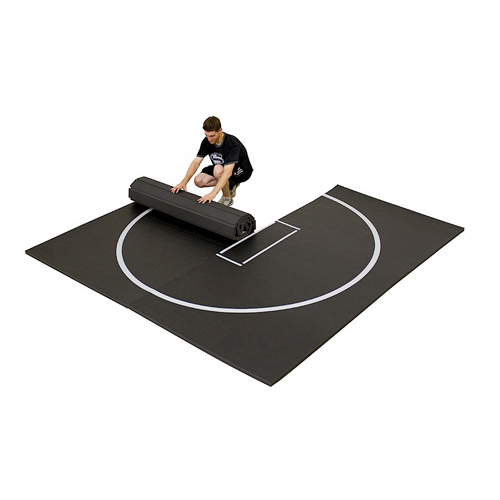 Simply roll out this
Home Wrestling Mat
for a high-quality wrestling floor. The surface of the mat is a heavy-duty, non-slip vinyl that will not crack or peel no matter how heavy the use. With a body made of lightweight, high-impact polyethylene foam, the high-end manufacturing of this home gym mat makes it a leading product on the market.
One side of the mat features a practice circle, while the other has carefully-cut slits for a quick and easy roll up. Greatmats' home wrestling mat comes with a roll of vinyl tape to create a seamless connection between two 5x10 roll out panels. Choose from four different popular colors to customize your space.
These home wrestling mats have built-in antimicrobials, which inhibits the growth of potentially dangerous microorganisms like fungi and bacteria. Still, it's important to regularly clean home gym mats with a damp mop and common household cleaners (be sure to avoid bleach).
2. Roll Out Wrestling Mats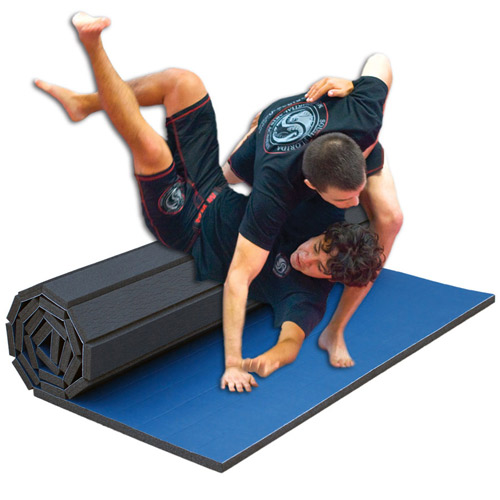 Home Roll Out Mats
are another easily-transportable option. These mats are also made with precision from high-quality foam and a vinyl surface. Greatmats rollout foam floors are popular among wrestlers, grapplers and other martial arts athletes because of their cushion, shock-absorption and toughness.
Mats are five feet wide and 1.25 inch thick with either a smooth or tatami surface. These home wrestling mats can be vinyl taped together for wider areas. Smooth home roll-out mats are available in six different vibrant colors. That being said, most wrestlers choose the smooth surface to make turning easier. Rolls always lay flat, never curl, and will only roll up if you want it to.
These work out mats are a well-rounded home wrestling mat choice that one can easily roll out across any surface. Users appreciate the ease of turning any space into one that is suitable for not just wrestling but a variety of exercise. These mats have a vinyl surface and a foam body for longevity and comfort.
Two mats can be put side by side to create a standard 10x10 foot wrestling space. These home wrestling mats will not slide around, even on carpet. The quality of this product is backed by a one-year warranty and excellent customer reviews.
3. Grappling MMA Puzzle Mats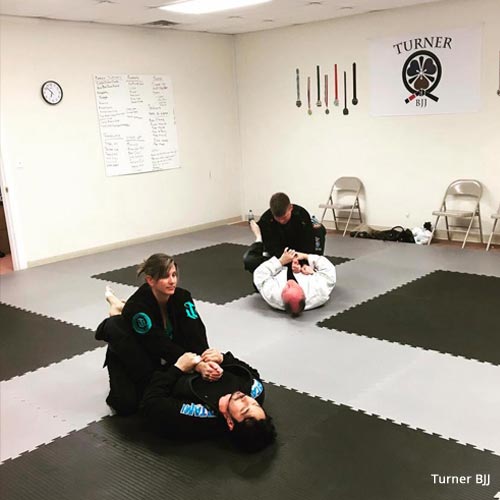 Greatmats' brand
Grappling MMA Mats
are an awesome alternative to the roll-out style mat. These 1 5/8 inch thick mats are professionally designed with an ASTM (American Society for Testing and Materials) 4 foot fall height rating for the prevention of serious head injuries. The mats are made out of a high-quality EVA (ethynele-vinyl acetate) foam that is lead and latex free. Their durable tatami-style surface will not cause skin-burns. In other words, these wrestling mats are made for safety and protection. Even better, that protection comes at an affordable price.
With easy interlocking edges, installing Grappling MMA Mats is easy as placing the 1x1 meter tiles next to one another on the floor. These home wrestling gym mats are waterproof and simple to clean. All one needs for maintenance is a vacuum without a rotating brush or a damp mop with common household cleaner (avoid bleach). Grappling MMA Mats are reversible and come in black/gray, red/blue, and black/green. If you are looking for a different size, you can find similar Greatmats tiles in a variety of thicknesses and footage.
4. Folding Home Wrestling Gym Mats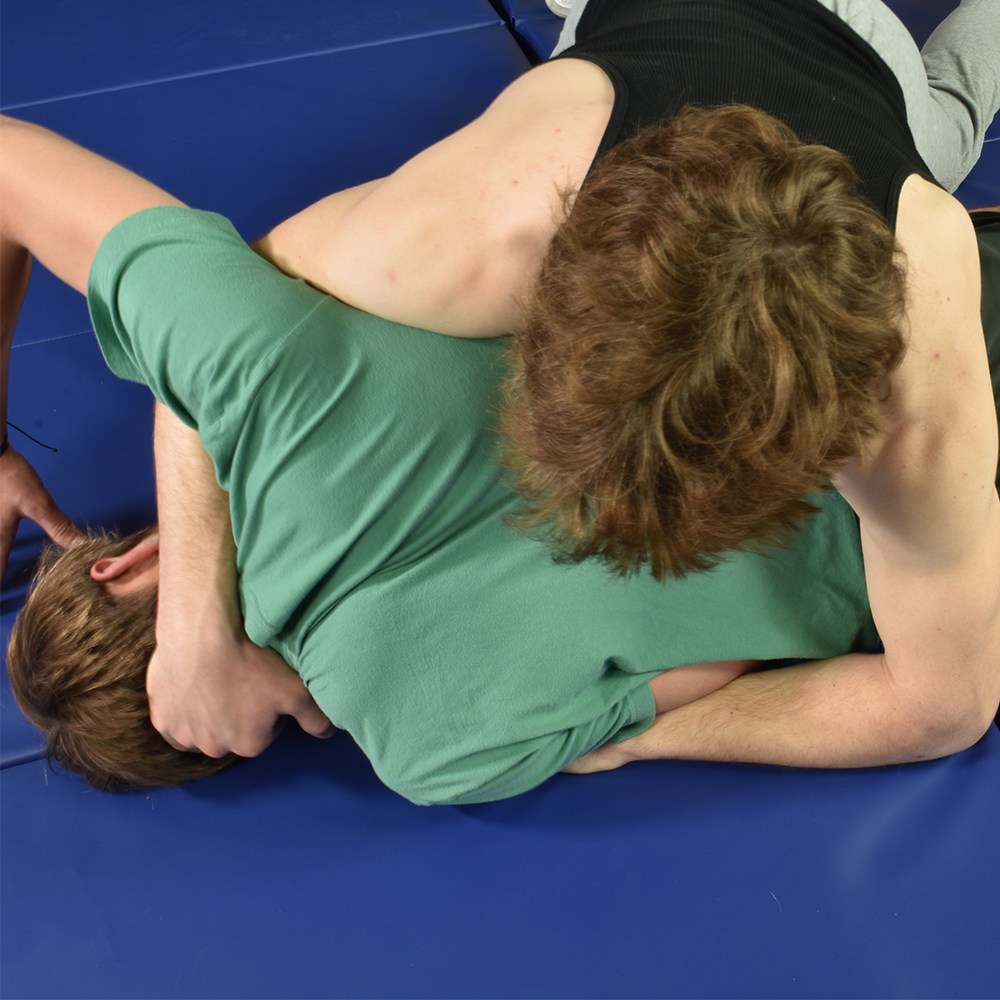 Here we have one of the highest-quality traditional
gym mats
at the lowest price. Gym Mats 4x10 ft x 2 inch mats feature a quality foam core wrapped in a durable smooth vinyl surface. The foam core gives the mat ideal, consistent softness for grappling, while the durable, vinyl surface holds up to wrestling shoes and is easy to clean and disinfect.
These home gym mats feature connector strips that are permanently attached on all four sides allowing to expand your wrestling area in any direction. The top quality of these home wrestling gym mats will yield years of unhindered use. The mats are available in blue or black and can dual as temporary wall padding for your home wrestling room.
5. Home MMA BJJ Mats for Wrestling & Grappling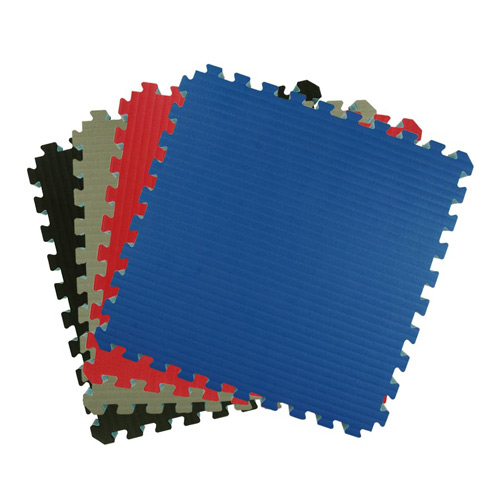 Made with the same quality construction and materials as Greatmats'
Wrestling and Grappling MMA Mats
, these mats also feature the same skin-burn free surface and 4 foot critical fall height rating. The major difference is the size of the mats. Home MMA BJJ mats are 2x2 foot interlocking puzzle tiles, making transportation and storage even easier.
Still Have Questions?
If you have any questions about the best home gym flooring for wrestling and grappling, do not hesitate to get in touch with Greatmats.com. Greatmats' customer service team is happy to assist you in any way, from questions about products to shipping and installation.