Wall Mat Options and Services
By Paige Cerulli Created: August, 2017 - Modified: May, 2023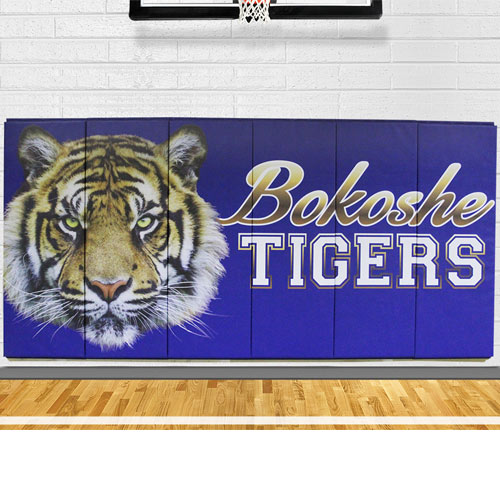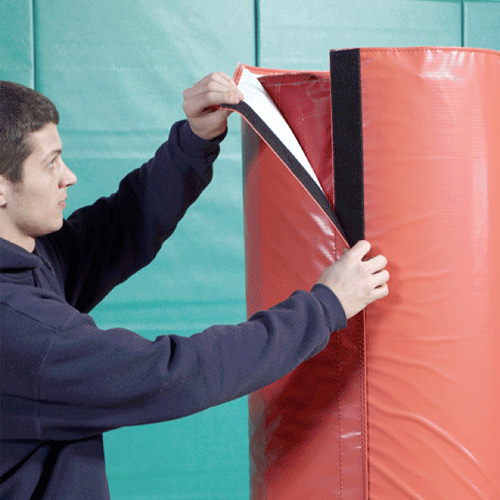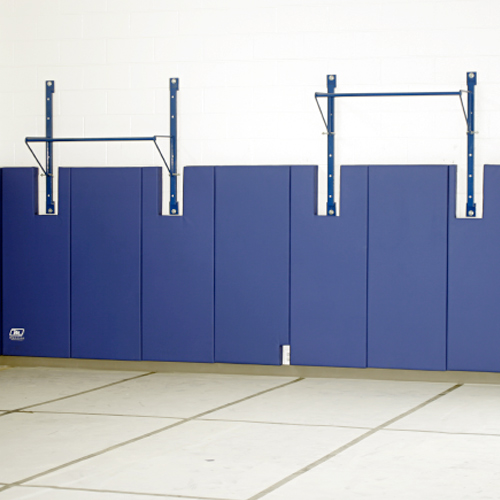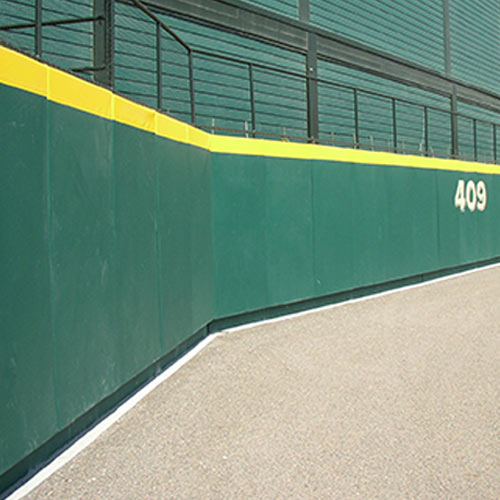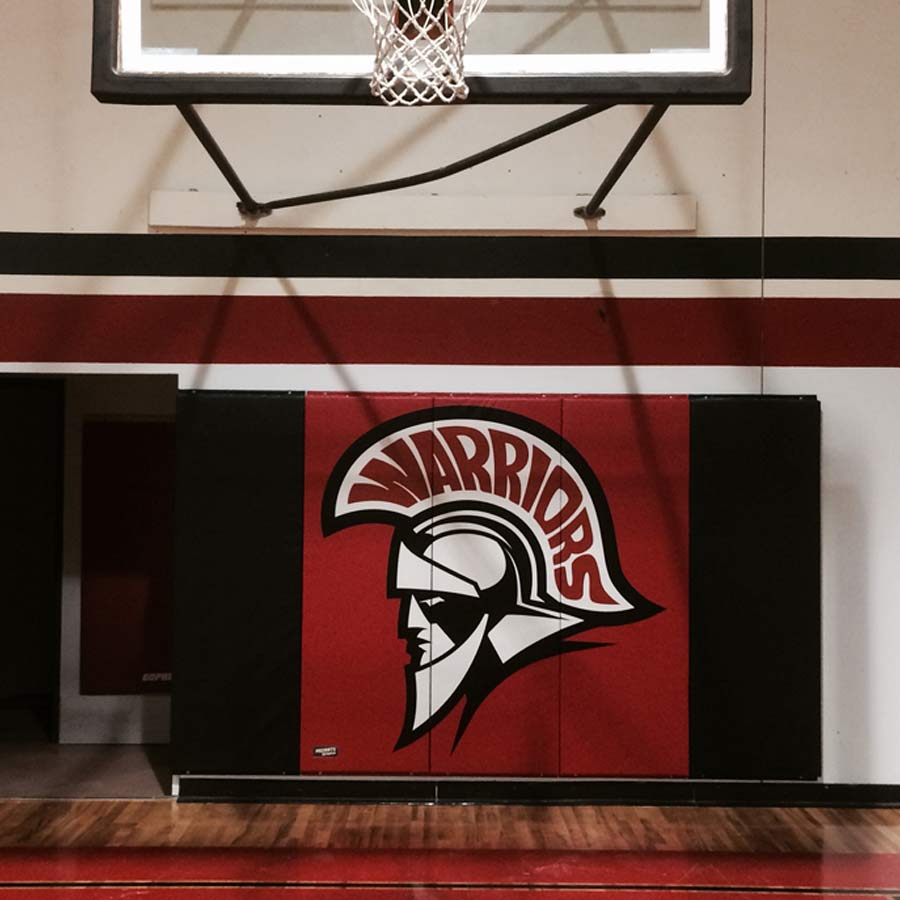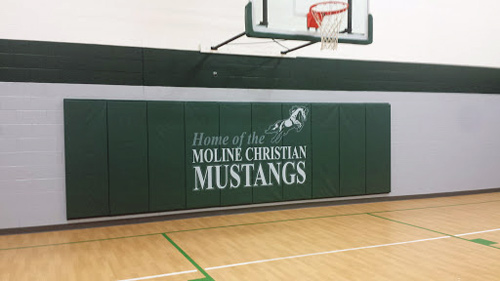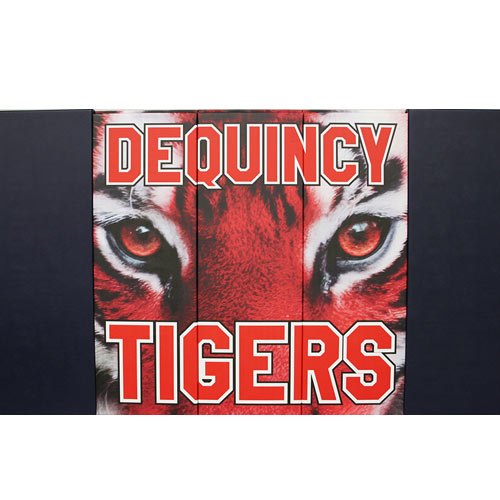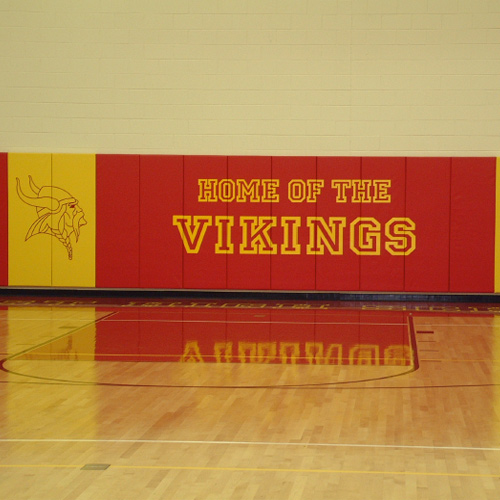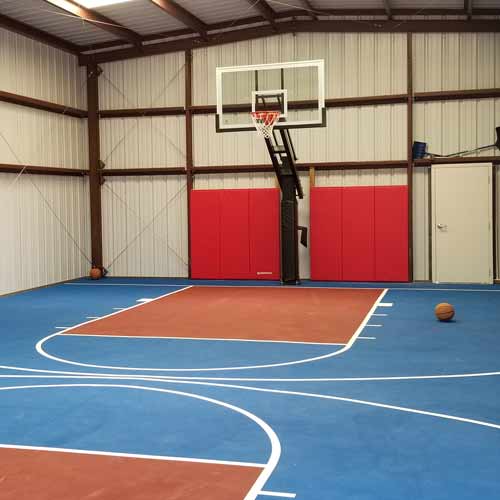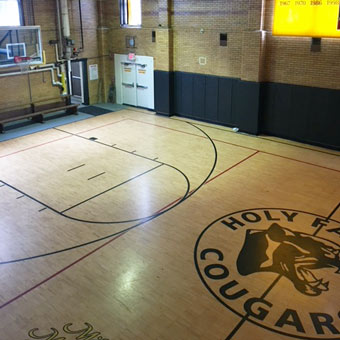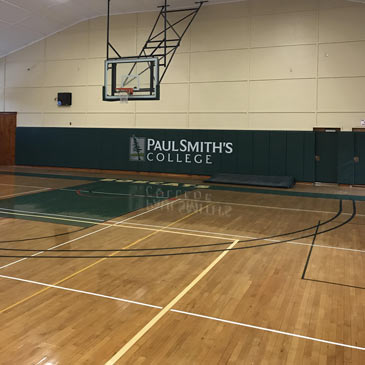 At Greatmats, you'll find dozens of wall mat padding options that are suitable for commercial gyms, universities, and other settings where you need to prioritize athlete safety. With options to install on gym walls, fences, and even around beams, Greatmats has everything you need to fully outfit your facility.
Many of these wall mats can be customized to fit your space and to include openings for obstacles like outlets and door handles, making for an easy installation and a beautiful finished product. We also offer some wall mats that are available with customized logos for a cohesive look.
At Greatmats, you'll find free samples, free price quotes, live customer service, and the guaranteed lowest prices on professional quality products. Whether you want to outfit a single wall or perform an installation throughout your entire facility, our knowledgeable sales team is here and ready to help you find the specific products that are right for your needs.
Custom Gym and Basketball Court and Wall Pads
Whether you're outfitting a school, university, or commercial gym, our polyethylene foam core wall mats offer superior impact absorption for essential gym safety. Products like our
Folding Gym Wall Mats
4x8 Foot x 1.5 Inch feature a PE foam core for impact absorption, and they're topped with 18-ounce covers for excellent durability. These panels are suitable for indoor use.
Our
panelized matting
is another highly popular choice. Each wall mat can be customized with your logo, team name, or mascot, making for an eye-catching installation and memorable photo opportunities. These wall mats are available in custom sizes, and a wooden backing contributes to their durability.
Outdoor Field Wall Padding
We also offer an array of outdoor wall padding suitable for football stadiums and other outdoor facilities. Our
Outdoor Wall Padding with Grommets
features a 3-inch thick polyurethane foam for shock absorption and overall safety. It's topped with an 18-ounce UV-resistant cover that's moisture resistant.
The
Outdoors Removable Wall Padding
can be mounted on chain link fences and gates for excellent versatility. You can even add digital graphics or lettering to the panels, customizing it to your school or sports team's branding.
Pole and Post Pads
Support structures like poles and columns can be a hazard in a gym, martial arts facility, or other athletic space. Sometimes these objects are unavoidable, but contact with them could harm athletes.
Specialty padding can make them safer. Our
pole and post paddings
are ideal for steel support poles, and they're incredibly easy to install. The pads connect back to themselves with a hook and loop flap. Alternatively,
Channel-Style I-Beam Paddings
feature a channel design to wrap around an I-beam. They feature 3-inch-thick poly foam and a durable 18-ounce polyester fabric for durability and safety. These paddings are available with custom graphics.
Gym Mats
Gymnastics mats can also double as wall mats, adding versatility and possibly saving your school the cost of investing in two different sets of mats. Our Gym Mats 5x10 Ft x2 Inch feature a durable 18-ounce vinyl cover and a foam core. These mats can be laid on the floor or partially folded to keep gymnasts safe during skills building and stunting. They're also suitable for use in martial arts facilities, adding shock absorption to an existing floor.
These versatile mats can even be mounted to a wall, thanks to an external flange that can be screwed to a firing strip on the wall. When mounted to a wall, these mats provide valuable protection to basketball players, volleyball players, and any other athletes using the space.
What are additional uses for wall mats?
Wall mats are essential in helping to keep athletes safe, but they can also be used in other rooms of a school. These protective mats might be ideal in a preschool or kids' play area, especially when mounted to poles in the middle of the room. They can also be used to create a safe seclusion room for students.
Are wall mats available with customized designs?
Many wall mats are available in colors of your choice, and you can also add digitized logos, text, and graphics to many of these products. If you would like to learn more about custom options available, please contact the Greatmats customer service team for additional information and quotes.
Can wall mats be used outdoors?
Some wall mats are designed for outdoor use, such as in football stadiums or around tracks. If you're looking for a mat for outdoor use, be sure to buy a product that's UV-resistant and waterproof. You can use some non-waterproof mats outdoors, as long as they are only installed temporarily and will be brought indoors before it rains.
How do you install wall mats?
Wall mats can be installed in many different ways, so it's important to consider the installation that you'd prefer when choosing your mats. Some options like the Outdoors Removable Wall Padding have a backer board with a bolt and plate installation method. Other mats, like some panelized matting, feature a wooden back and Z-Clip installation. Some mats also feature grommets and hook and loop closures. All of our wall mats are designed for a secure, efficient installation that most maintenance crews can easily handle.