Rodrigo Comprido Jiu Jitsu Mat Preference
Grappling BJJ Mats Demonstration Video
By Paige Cerulli Created: July, 2017 - Modified: March, 2021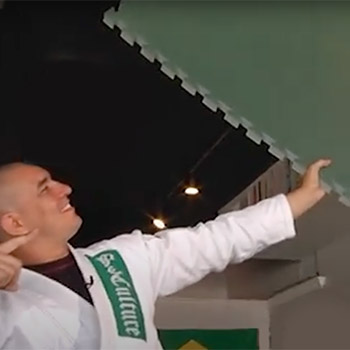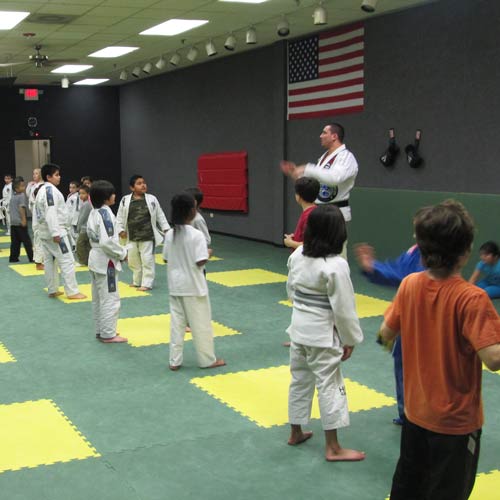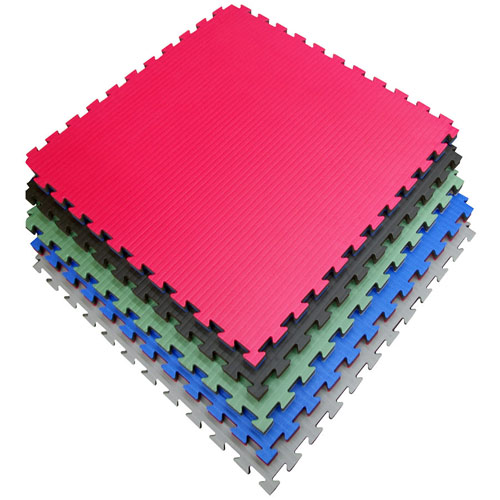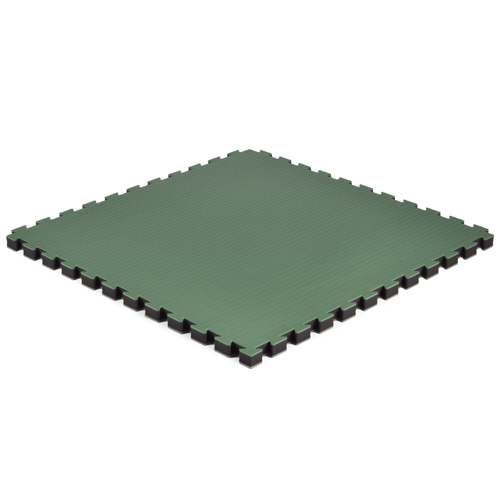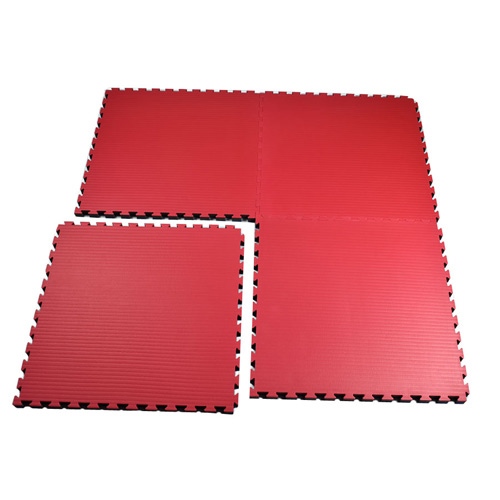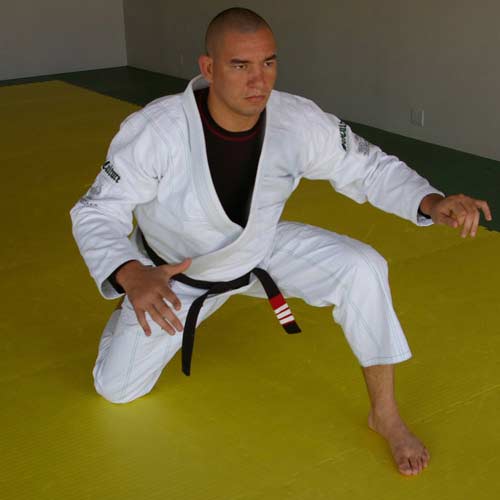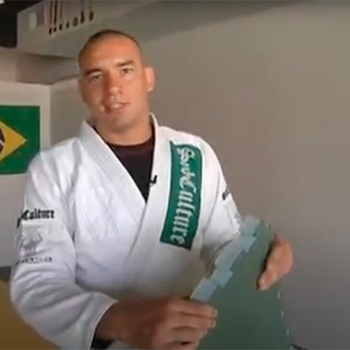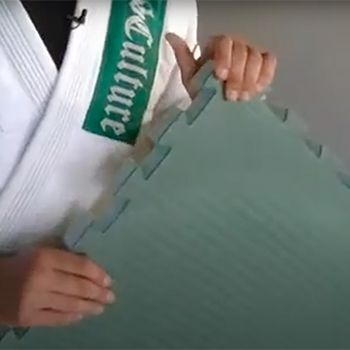 If you're looking for a quality BJJ mat that can take a beating, you'll find exactly that in Greatmats' Grappling MMA Mats 1.5 Inch. But don't take our word for it – world-renowned coach and competitor Rodrigo Comprido Medeiros' demonstration showcases the BJJ mats in action.
Medeiros uses Greatmats grappling mats
in both his Chicago-area training facility and his home. His demo highlights how these mats support athletes and let them maneuver, pivot, and tumble safely.
That safety is due in part to the fact that the mats feature a 4-foot ASTM fall height rating, an important benefit that can help to keep athletes safe during falls and takedowns. Though the mats offer excellent shock absorption, they're still firm enough to help support athletes while they stand, spin, jump, and land. They're suitable for MMA, Judo, BJJ, and Jiu Jitsu training, so you're sure to get great value out of your purchase.
The mats also feature a no burn tatami texture, an important advantage for both training and competitions. This specialized surface helps to prevent the skin burns and irritation that can result during falls, tumbles, and spins.
Measuring 1 by 1 meter in size, these mats are a full 1.5 inches thick. They offer excellent surface coverage, and they're also easy to pick up, carry, and store. They're useful for professional residential floors, wrestling training, competitions, indoor kids playgrounds, and more. You can utilize them in both recreational and professional applications, and these tiles feature a one-year warranty, so you can buy them with confidence.
Why does Rodrigo Comprido use Greatmats for Jiu Jitsu?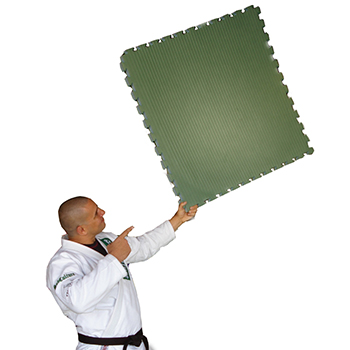 Rodrigo Comprido, who has won eight world championships (CBJJ & IBJJF) over a span of 20 years, uses Greatmats' BJJ puzzle mats for Jiu Jitsu because of their overall quality and performance. His latest world title came at the 2019 IBJJF world championships.
"One of the things I like about these mats is it's thick enough... for takedowns,'' Medeiros says. ''I'm a big guy, and I want to make sure when I fall, I'm not going to get hurt.''
''(The mats) are very light and very easy to move,'' he added. ''The surface is the same surface as the tatami mat, only much lighter. So you can use and you can change the configuration of your gym without major problems.''
''One of my favorite things using Greatmats is that you never will experience any rug burns when you're training. It's amazing to me how fast you can move on the Greatmats Grappling product. ... The surface makes you feel that you can move in any direction any time you want.''
How do you install grappling puzzle mats?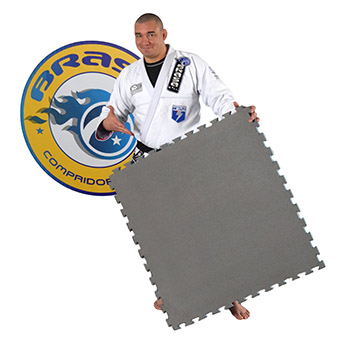 One of these tiles' largest advantages lies in their easy installation. Designed for a simple DIY installation, you'll save money on hiring a professional installer. The tiles can be dry laid on top of any flat, firm surface.
Installing the tiles is as easy as starting in one corner and attaching one tile at a time, gradually working your way out. The puzzle edges fit together securely, so the tiles won't shift while they're in use. Just align the edges and press down firmly to fit the tiles together.
You can create either a wall-to-wall or island installation with the tiles. Each tile comes with four border strips that make for a clean, finished edge. You can use these tiles along the wall-facing edges, or use them on the edges of your island installation.
If you need to cut the tiles to fit within the space, it's easy to do with a straight edge and a sharp utility knife. Just make repeated scores and gradually work your way through the tile for the best results. You can even trim the tiles to fit around obstacles like support poles.
Are interlocking MMA mats reversible?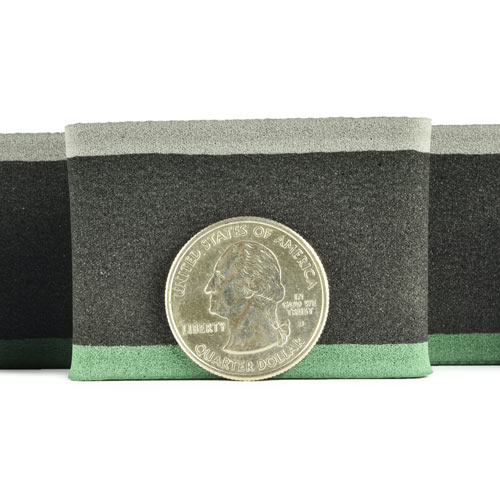 Yes, interlocking MMA mats are reversible. They feature the same no skin burn tatami texture on both sides, but they have different colors on each side. If a tile wears out or gets damaged, you can flip it around to get extra use out of it. You can also create patterns and designs by alternating the side of each tile that faces up during your installation.
These tiles are double-sided, and both sides feature the tatami texture. If one tile becomes damaged, you can either reverse it or replace it instead of having to replace and reinstall your entire floor. This can make for valuable savings.
The double-sided tiles also feature different colors on each side. You can alternate their orientation to create fun patterns and designs, and to get the professional look of a competitive MMA studio.
Rodrigo Comprido Medeiros
Comprido Brazilian Jiu-Jitsu
Bloomingdale IL 60108