The Best Waterproof Garage Floor Tiles
By Paige Cerulli Created: March, 2018 - Modified: February, 2023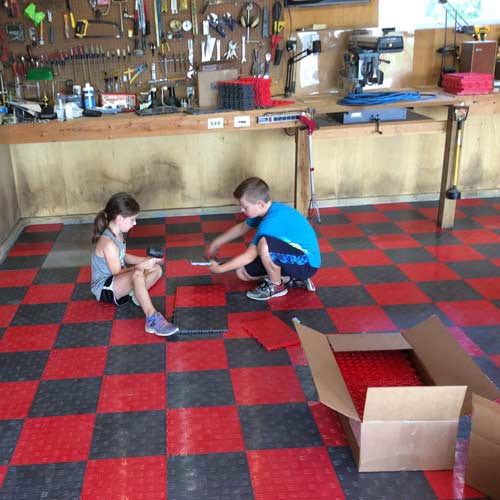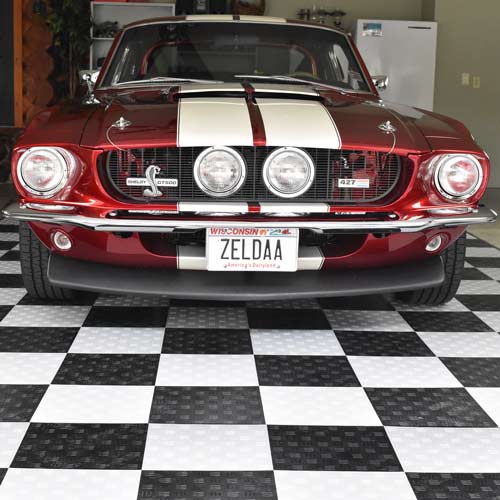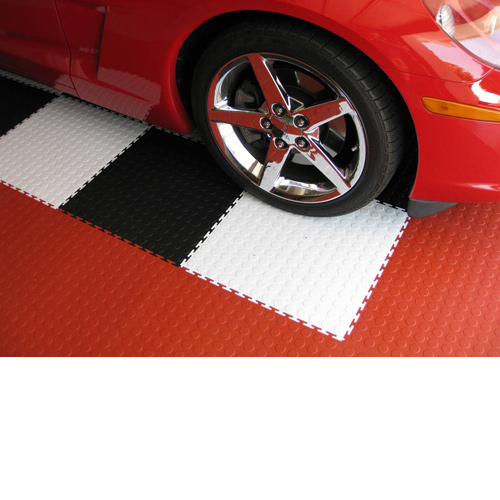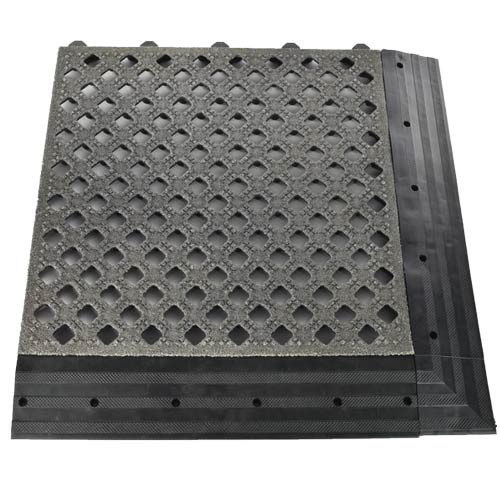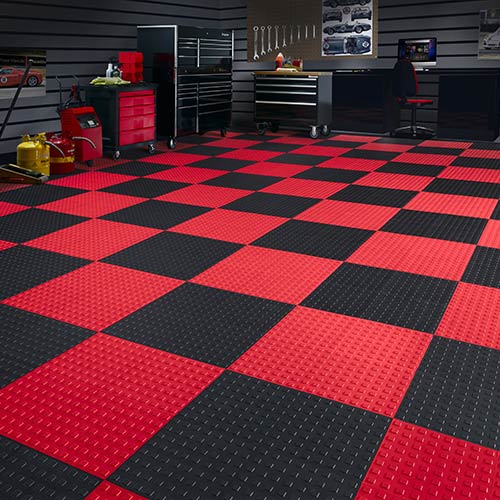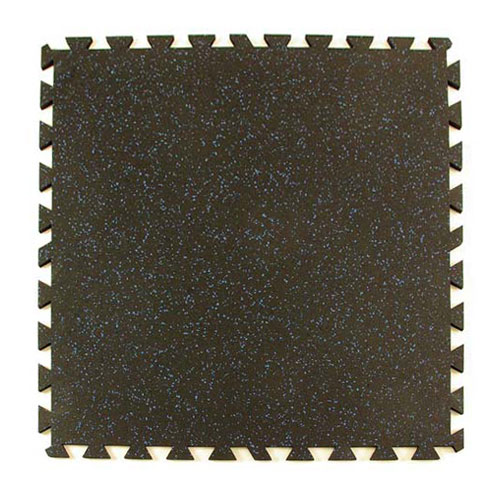 Installing new flooring in your garage can revitalize the space and make it more versatile. It's an excellent way to protect your concrete garage floor from wear and tear, while also creating waterproof garage floors to work on, work out on, or just make your garage a more attractive space.
But many garages have moisture problems. A leak in the floor, a floor, or just condensation buildup can destroy flooring that isn't waterproof. That's why Greatmats offers a number of waterproof garage flooring options. Even if your garage has a moisture issue, our non absorbent flooring for garages is a suitable, durable choice.
Why You Need Waterproof Garage Flooring
Why invest in new flooring for your garage? There are countless reasons why flooring is a worthwhile investment for any garage.
- Increase the versatility of your garage, and put an unused or underused space to work for you.
- Improve your garage's safety with forgiving flooring that offers appropriate traction.
- Protect your subfloor from additional wear and tear.
- Transform your dark, damp garage into a welcoming, attractive space.
- Make your garage a more enjoyable space for working with sound dampening and comfortable flooring.
- Custom-design your garage to suit your preferences and needs.
Our wide selection of waterproof garage floors are available at affordable prices, so you can transform and improve your garage.
Features to Look for In Wet Area Garage Flooring
Wet area garage flooring needs to possess some particular features to withstand the environment that it will be used in. Look for flooring with the following features:
- Waterproof: Flooring to be used in wet garages absolutely must be waterproof. If you'll be keeping vehicles in the garage, then you'll also want a flooring product that is resistant to acids and oils.
- Designed for Traction: Choose a flooring that is designed to maximize traction, even when wet. Well-designed flooring for wet areas can help to minimize the chance of a slip or a fall.
- Removable: If your garage does become saturated, being able to remove the flooring can be an advantage. Look for flooring options that can be easily removed and reinstalled, if needed.
- Drainage: If you anticipate standing water being a possibility, then you'll need to choose a flooring that offers drainage. Many perforated tiles are designed to drain liquids away from their surface, so you stay standing on a dry surface.
At Greatmats, we have many suitable options for wet area garage flooring that offer all of the features mentioned above.
PVC Flooring for Wet Garages
PVC tiles are a popular option for raised garage floors. PVC tiles are waterproof, so you don't have to worry about them absorbing moisture and being damaged. But the raised tile design that many PVC tiles have offers another benefit.
PVC tiles built with raised plastic bases allow moisture and air to freely circulate beneath the tiles. Because moisture and air can move, water dries more quickly, rather than becoming trapped underneath the tile. This rapid drying helps to prevent mold and mildew growth, keeping the garage a cleaner, healthier place.
With these raised garage floors, you don't have to worry about pulling up the flooring if it gets wet. You can leave the flooring in place to dry, which saves you time and effort. If you do want to remove the floor, modular tiles make it easy to do so.
You'll also want to consider our
Coin Top Home Floor Tiles
. These tiles are resistant to oil, gasoline, and most solvents and caustics, so they're a great choice if you'll be working on vehicles in your garage, or if you'll be using the space as a workshop. These tiles are also resistant to mold and mildew, and help to slow bacterial growth for a healthier overall environment. Their coin top surface texture adds traction for a safer space, and the tiles aren't affected by heat, cold, or humidity. They fit together easily for a fast, simple installation.
Safety Matta Perforated Black Tiles
are another excellent choice. These tiles are raised and perforated, which allows fluids to drain right through the tiles, so your feet stay dry. The non-slip grit top tread design helps to maximize your traction, and the locking lug connection systems ensures the tiles stay tightly connected. Additionally, the tiles offer both ergonomic and antifatigue properties, minimizing the effect of the time that you spend on your feet.
Polypropylene Plastic Tiles
Polypropylene plastic tiles tend to be strong, durable and waterproof. These tiles are ideal for use as waterproof garage floors in spaces that see a high degree of use and wear and tear. Many of these polypropylene tiles are strong enough to withstand the weight of vehicles.
Among our selection of polypropylene plastic tiles, you'll find tiles with raised bases to allow moisture and air to circulate and dry out quickly. These raised garage floors come with a variety of traction options designed to help keep you safe while you work, even if the surface is wet.
Because the tiles are modular, they're designed to connect together securely, but can also be disassembled and removed if necessary.
Garage Floor Diamond Tiles
are waterproof, raised tiles that allow air and moisture to circulate and dry. These tiles are extremely durable and strong, and are rated to 10,000 pounds. Their diamond surface pattern ensures maximized traction, and vibrant colors are sure to instantly brighten up your garage. The tab and loop connector system makes installation easy, though you can also disassemble and re-assemble these tiles as needed.
Be sure to also consider our
TechFloor Premium Tile with Traction Top
. These tiles will not absorb moisture, and feature a surface designed to provide you with excellent traction. The tiles are incredibly tough, and are designed to withstand extreme wear and tear. A loop and tab design helps to keep the tiles from separating, while also making them easy to install.
Rubber Garage Flooring
Rubber also makes a popular option for waterproof garage flooring. Rubber is highly durable and strong, and its resilience is an advantage in any garage that sees serious traffic or use. Rubber also is easy to maintain and can even offer some shock absorption, making your garage a more comfortable workspace. Vulcanized rubber floors won't absorb water, and can also withstand significant temperature fluctuations.
If you're covering a large area, rolled rubber may be a suitable choice. Rolled rubber results in fewer seams than rubber tiles do, and can be dry laid. Keep in mind, though, that rubber rolls can be heavy, so you may need multiple people to help with the installation.
Rubber tiles are more conveniently sized, and they're a bit easier to install. Our
Mega Lock Rubber Tiles
interlock tightly to create a unified floor. There's no adhesive needed for installation, and if you need to remove the tiles in the future, you can. These tiles are made of low-odor recycled rubber, so they're suitable for indoor use. They offer excellent traction, as well as both sound and shock absorption. They're a great choice if you plan on using your garage as a gym or workout space.
Designed to be slightly larger, our
Geneva Interlocking Rubber Tiles
measure 3x3 feet and are an economical choice for larger garages. They cover larger areas with minimal seams, and fit together tightly without any adhesive needed for installation. They're highly popular for gym and workout spaces, and are very durable.
Before You Order Your Flooring
Before you order your wet area garage flooring, be sure to give our Pro Floor Designer a try. This online design tool lets you select a specific product and plan the layout of your garage. You can get a sense of how the installation will go, and can calculate how much product you need to order. This handy design tool helps to keep you from ordering too much project, while also ensuring that you have enough to complete your installation.
Still have questions? Please give our excellent customer service team a call. We would be happy to answer questions about products, provide you with quotes, and send you product samples.