What Floor Tiles Come In Navy Blue?
By Paige Cerulli Created: September, 2022 - Modified: September, 2022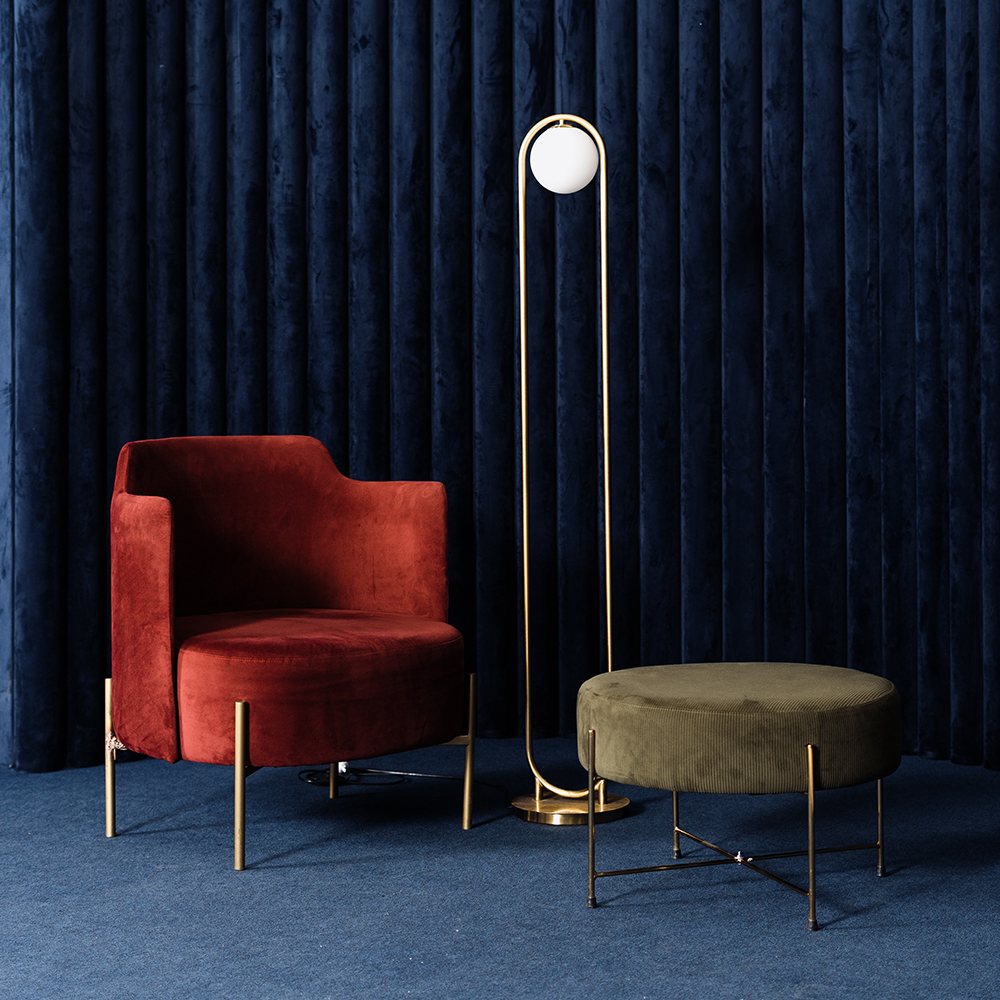 As you shop for flooring for your home or business, one of the major decisions that you will have to make is to select the color of your floor. Navy blue is an increasingly popular choice, and you can find navy blue floor tiles right here at Greatmats.
Why Navy Blue?
Subtle, classic, and versatile, navy blue floor tiles are a practical choice for many different applications. The British Royal Navy officers' uniforms were designed in this color in 1748, and eventually, navies all over the world started to use the popular color.
Today, navy blue evokes associations with the military, the ocean, and space. It pairs well with many other colors, including other blues, white, and even black.
Navy blue has become a popular color choice because of the calming effect it has on rooms. It is often associated with nature, so it's a natural addition to an ocean-themed space.
How to Incorporate Navy Blue Into Your Floor
There are countless ways to incorporate navy blue into your home or business, whether you're designing a kids room or want to floor your factories with colors that are incorporated into their logos. These ideas can help you to get started.
A solid navy blue floor can make a space appear to be larger, especially when used as an accent for surrounding white or lighter-colored walls. You can also integrate navy blue into a border around your floors, while using a lighter colored tile for your main floor.
Many business owners choose to use navy blue tiles and a second, lighter colored tile. By alternating tile colors, they can create patterns and designs that are attention-grabbing and excellent for showrooms and retail stores.
Floor Tiles That Come in Navy Blue
At Greatmats, we offer carpet tiles that come in navy blue. These tiles are ideal for not only residential use, but also for some commercial applications.
Comfort Carpet Tile ⅝ Inch
The Comfort Carpet Tile ⅝ Inch tile is available in many colors, including navy blue. The tiles' many qualities make it a highly desirable choice for use in trade shows, basements, home theaters, showrooms, and more.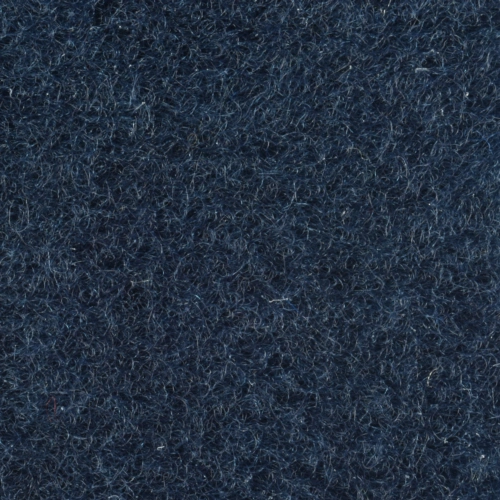 This commercial-grade short hair carpeting tile is a highly durable choice that can withstand both residential and commercial applications. The tile is offered in a 10x10 foot kit with beveled edges, giving you everything you need to create a 10x10-foot space for your trade show or other setting.
You can also purchase the tile individually, which is ideal when you will be flooring a room, an entry space, or other area in your home. The tiles are strong enough to withstand furniture being placed on top of them.
This tile offers anti-fatigue and insulative properties that are similar to what you would enjoy with traditional carpet. That anti-fatigue feature is ideal for anyone who will be spending long periods of time standing on the carpeting, and it can help to minimize joint pain.
The tiles feature a foam backing attached, which means you do not have to purchase an additional underlayment, simplifying the cost and the process of the installation. Thanks to that foam backing, you can lay this tile directly on subfloors made of concrete or hard tiles.
These durable tiles are designed to be installed and removed repeatedly, making them a versatile choice for many settings. The puzzle-style edges make for an incredibly easy DIY-friendly installation, since you just have to line up the edges and press the tiles together.
The tiles feature arrows printed on the back to indicate how they should be positioned during the installation process. That feature ensures that the natural grade of the carpet fibers all travels in the same direction once the flooring is installed.
You will also enjoy an easy maintenance process. You can vacuum the tiles just like you would vacuum traditional carpet.
Other Navy Blue Floor Tiles to Mention
SupraTile Hidden Leather Colors 7 mm x 20x20 Inches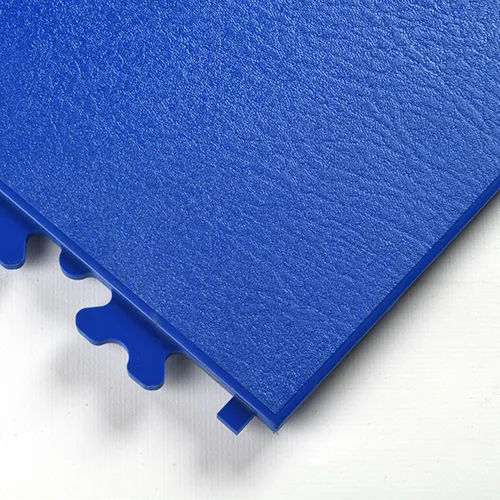 Foam Kids and Gym Mats Premium 5/8 Inch x 2x2 Ft.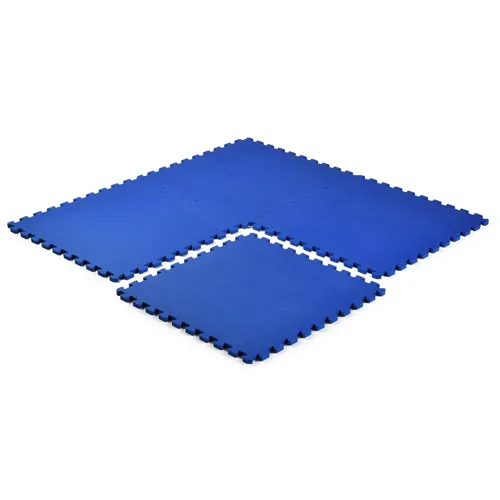 Steps for a Successful Flooring Choice
If you're exploring different flooring colors and products, it can be helpful to determine the type of floor that is best for your room, so you can then narrow down your options. At Greatmats, we not only offer carpet tiles, but also foam, PVC, and rubber tiles, mats, and more.
If you're looking for the warm, welcoming feel of carpet, then our carpet tiles are an ideal choice. They give you much more versatility than traditional carpet rolls do, and many carpet tiles can be used in basement settings.
In addition to our navy blue carpet tiles, at Greatmats you'll find different shades of blue available in foam tiles and PVC tiles. Both options are highly durable, with foam often offering valuable shock absorption and even fall height protection.
PVC tiles tend to be suitable for both indoor and outdoor use, and are a popular choice for pool surrounds and patios.
If you're having trouble narrowing down the many options available, please contact our Greatmats customer support team. We're happy to help you determine which product is right for your needs.