Top 5 Floors for Dog Daycares
By Julia Nass Created: August, 2017 - Modified: July, 2023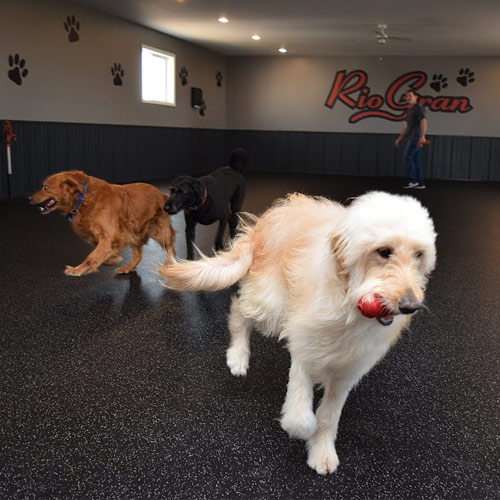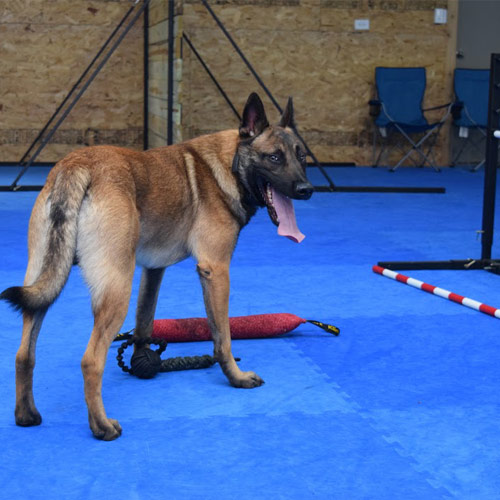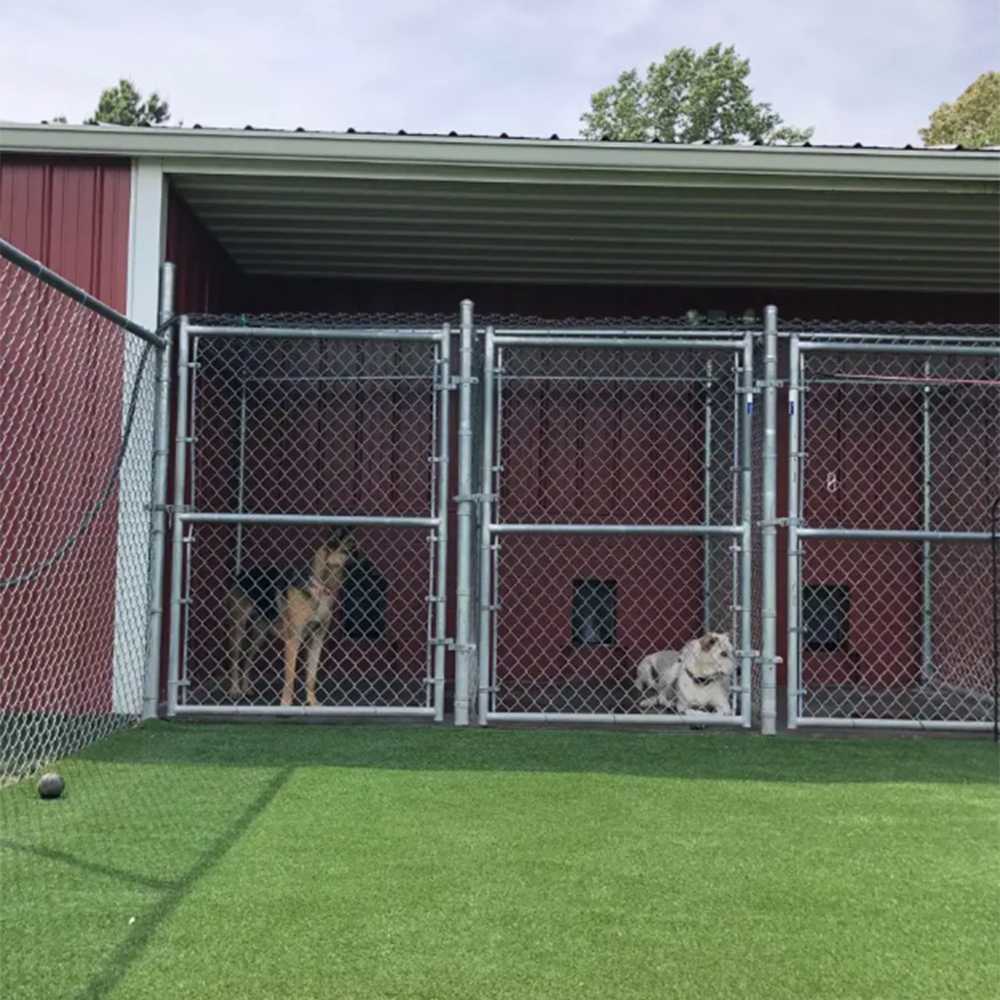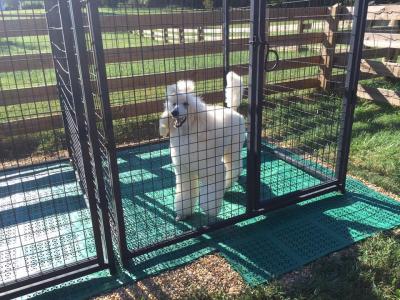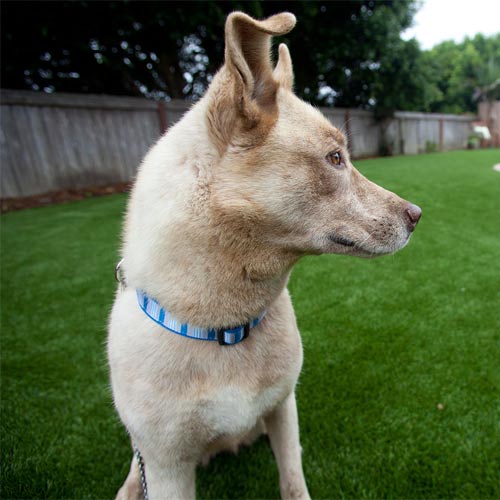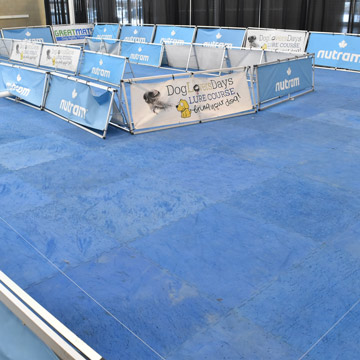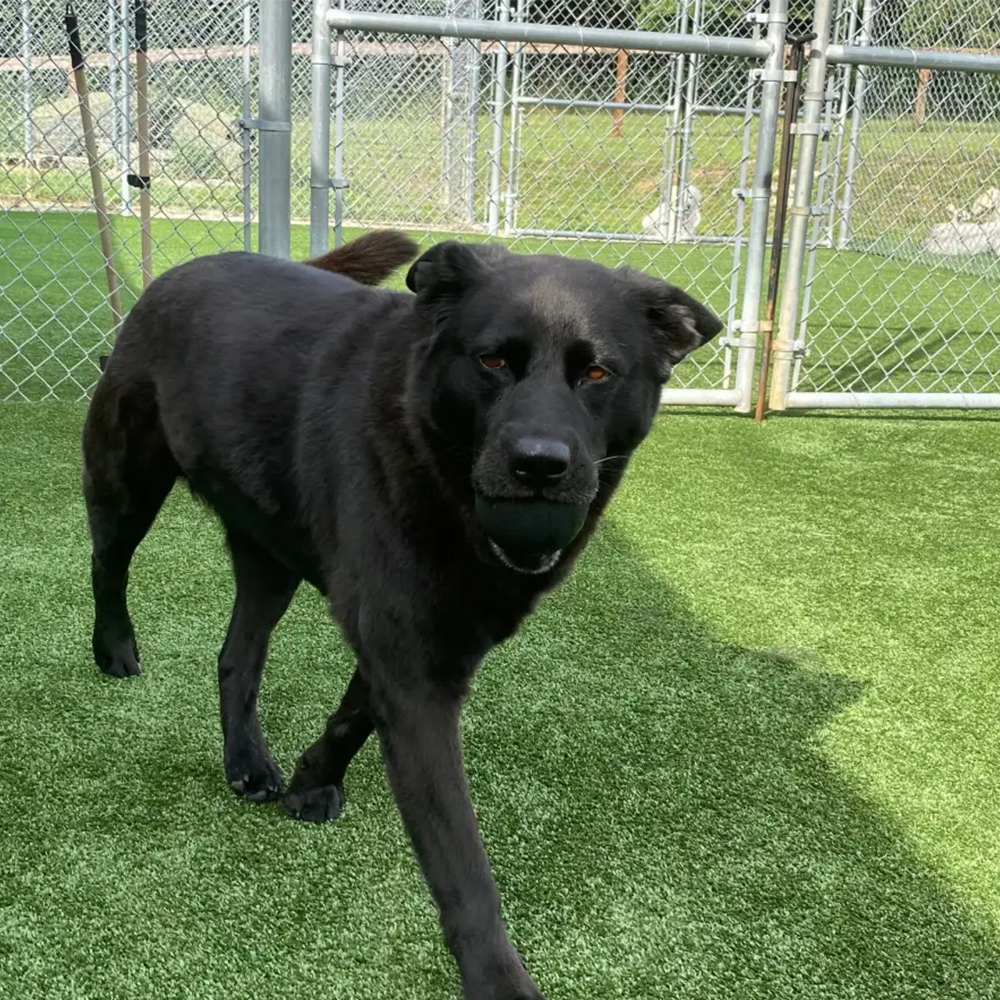 Searching high and low for the best dog daycare flooring on the market? Look no further. Greatmats did the work for you and compiled a list of the top five floors for dog daycare. Read on to discover what makes the perfect dog daycare flooring.
Greatmats' Rubber Flooring Rolls (3/8 Inch 10 Percent Color Geneva) make an awesome indoor rubber play area for dogs. This rubber flooring for dog daycare creates a space for all the fun and play without any of the worry. Rubber rolls are designed to withstand the beating that is inevitable under puppy paws and jaws. This dog flooring is firm, dense and durable and will not indent or scuff up. Rubber flooring also acts as a sound dampener.
This product is popular with those looking for a convenient, no-nonsense, economical indoor rubber flooring for dog daycare. This product is easy to install and maintain. Plus, Rubber Flooring Rolls come in a variety of speck colors and intensities. What's more, Geneva rubber flooring for dog daycare is considered to be a green product, as it is made in the USA from recycled rubber.
Our other
rubber flooring rolls
will work just as well. We recommend using at least 3/8 inch thick rubber for a durable and long-lasting floor.
For a softer, more cushioned alternative to a rubber indoor play area, consider Dog Agility Interlocking Tiles. The dense yet lightweight foam material of these tiles provides support, cushion and anti-fatigue benefits to all feet and joints. This dog daycare flooring is noted for both its comfort and safety, which includes superior traction.
Dog Agility Interlocking Tiles are made of top-of-the-line ethylene-vinyl acetate and polyethylene foam. In other words, each tile is constructed with the highest-quality materials. In the event that a mat surface does indeed become damaged, simply flip it over. Tiles are double-sided and in-line reversible, which doubles the surface lifespan. If tiles ever need to be replaced, no problem. With an intuitive interlocking system and easy-to-handle structure, tiles are a breeze to install and uninstall. Every mat is waterproof, lead and latex free and comes with a one-year limited warranty. Color options include green, blue and black.
Looking for a kennel area floor that can be used both indoors and outdoors? Staylock Perforated Tile is the dog flooring for you. Obviously, an indoor kennel is subject to a potentially harsh and messy environment. Bring it outside, and you have all the natural elements to deal with in addition to the doggy elements.
Staylock Perforated Tiles easily stand up to both. These tiles are made of durable plastic that is designed for damp or wet environments. Because tiles are perforated, water drains directly through tiles while air freely flows underneath. Ultimately, this prevents standing water and puddles (of any kind), which in turn prevents the growth of mold and bacteria. Plus, tiles feature an anti-fungal additive for even further health benefits.
This dog daycare flooring yields a non-slip surface that provides traction even when wet. Meanwhile, the shock-absorbent and anti-fatigue structure provides comfort for long periods of standing. Tiles do well under the weight of dog crates, play pens, or any other heavy furniture. All of this and more makes Staylock Perforated Tiles a customer favorite. To get the full scoop on why customers love this flooring, check out product reviews at Greatmats.com.
Create a paradise-like outdoor play area with Pet Heaven Artificial Turf rolls. Designed specifically for pet areas, this turf features a 1 inch pile height with durable yarns for high traffic pet areas. Pet Heaven does not require infill. Infill can slow down drainage leading to bad odors.
Artificial turf often gets a bad rap compared to real grass. However, it doesn't take much to realize the pros of artificial grass far outweigh those of real grass, especially when dogs are involved. First, artificial turf rolls do not require watering. Real grass is a time and money suck as it requires never-ending maintenance. Artificial turf, on the other hand, just requires a one-time installation and you're done
We also have other
artificial turf options for pet areas
and doggy daycares. Choose a pile height of less than 1-1/2 inches for easier pet waste cleanup.
To Learn More
For even more on all kinds of dog flooring, check out Greatmats.com. If you don't find what you're looking for, let Greatmats customer service give you a hand. The friendly and professional folks at Greatmats can answer any of your questions, help you design your perfect dog daycare flooring space, and make sure you're happy from the moment the product is ordered to the moment the installation is complete.