Top 5 Floors for Animal Shelters
By Julia Nass Created: September, 2017 - Modified: October, 2023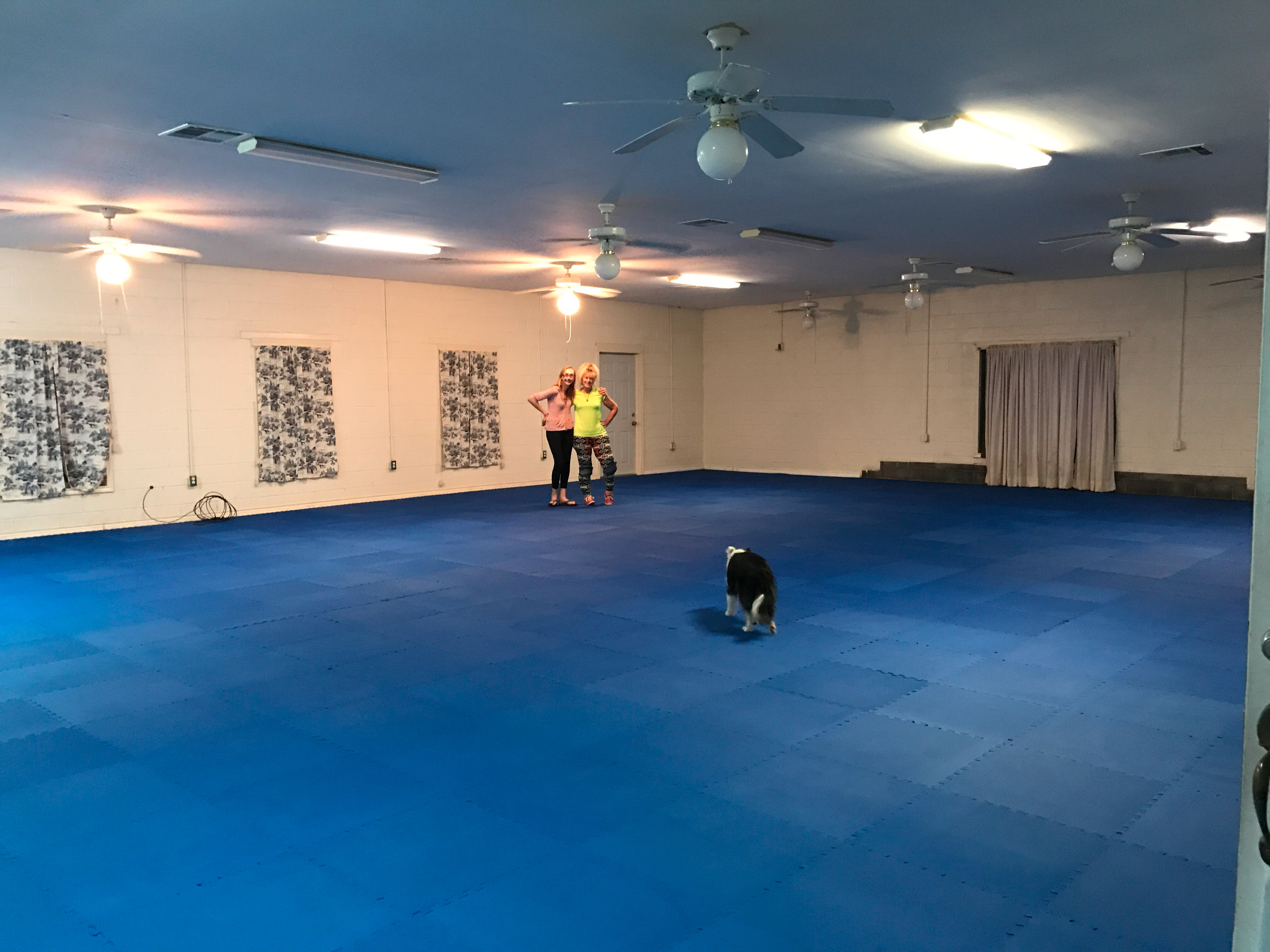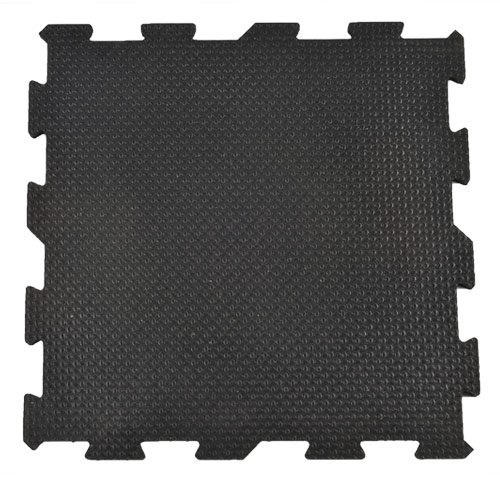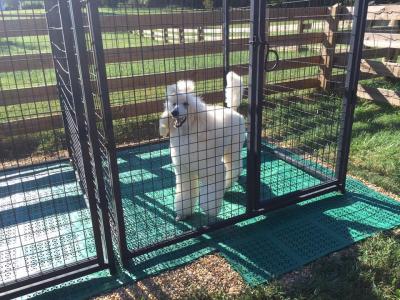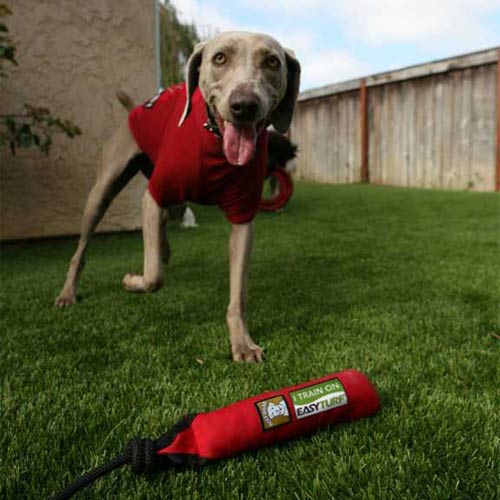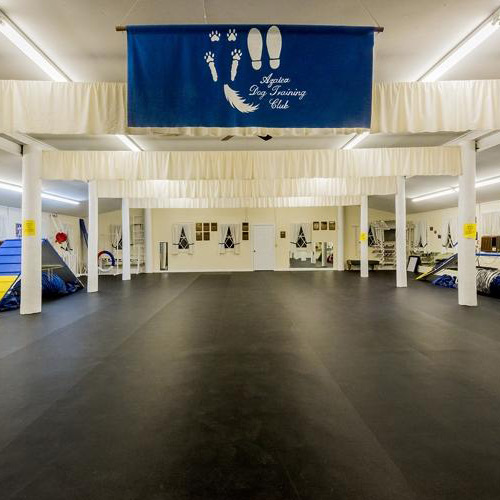 For the ultimate dog floor mats, check out the following top five floors for animal shelters. Each and every floor is constructed for longevity amidst the unforgiving environments created by animal paws and jaws. At the same time, the following animal shelter flooring will instantly create a comfortable space for paws and feet alike. Both you and the animals will be happy with any of the following dog floor mats.
1. Price: Dog Agility Mats Interlocking Tiles 3/4 Inch
A quick look at customer reviews for
Dog Agility Mats Interlocking Tiles 3/4 Inch
reveals why this product is one of Greatmat's most popular indoor dog pen flooring. Not only do these floors come at the stress-free price of less than $3 per square foot, they are designed with a stress-free installation process. Simply lay tiles down side by side to connect the puzzle-piece edges. Because they are so easy to install and uninstall if needed, foam mats save on time and costs down the line.
Each foam dog floor mat is designed with a felt, non-slip surface that is cushioned for maximum comfort. These dog floors mats are also waterproof. They come in black, blue, and green colors that make it fun and simple to design a vibrant, creative floor plan. With Dog Agility Mats, one can instantly turn any cold, hard surface into into an inviting and enjoyable animal shelter area.
2. Indoor Kennels: Sundance Mats Interlocking Black 3/4 Inch x 2x2 Ft.
Black hexagon-top indoor dog pen flooring guarantees a durable floor perfect for inside kennels. Made of 3/4 inch thick high-quality rubber, these tiles are specifically designed to stand up to wear and tear prone environments. Heavy loads, big messes, and harsh use is no match for
Sundance Mats Interlocking Black 3/4 Inch x 2x2 Ft.
. Not only do these tiles perform year after year in intense conditions, but they provide a comfortable surface for feet and paws alike.
With an uncomplicated, puzzle-piece connection system, these tiles are convenient to install. Each tile is 2x2 feet and weights 17 pounds, so if these dog floor mats ever need to be transported and reinstalled, they are easy to handle for such a heavy-duty floor. Even after many installations, tiles stay tight-fitting and nearly seamless. Damp mopping with a pH neutral cleaner is all it takes to clean these rubber dog mats.
3. Indoor/Outdoor Runs: StayLock Perforated Tile 9/16 Inch x 1x1 Ft.
For awesome animal shelter flooring that can be used both indoors and outdoors, Greatmats recommends
StayLock Perforated Tiles
. These dog floor tiles are made in the USA out of high-quality, durable plastic material. While StayLock tiles are designed for long-lasting strength, they are also designed to offer traction and comfort at all times, even when wet. Tiles have rounded edges on the under-structure and are safe to put directly on top of rubber roofing membranes.
This outdoor and indoor dog pen flooring is perforated for maximum drainage and airflow. When tiles do get dirty, just mop or hose them off with warm water and a general floor cleaner (avoid bleach). Whether going inside or outside, these tiles are super easy to install. Ultimately, customers rave about StayLock Perforated Tiles. Check out StayLocks' customer reviews on greatmats.com and discover all the reasons buyers love this outdoor and indoor dog pen flooring.
4. Outdoor Play Areas: Artificial Grass Turf UltimatePet per SF
Artificial Grass Turf UltimatePet dog flooring
instantly turns any cold, hard surface into an outdoor play paradise. UltimatePet dog pen flooring creates a cushioned, luxurious space with the aesthetic of a perfect lawn without the complications of real grass. Unlike natural grass, artificial turf will not be torn or dug up by excited paws. Maintenance is a piece of cake; you'll never have to water, trim or mow these turf rolls. With special UV inhibitors that protect fibers from fading, artificial grass stays vibrant and green over the years.
Each dog flooring roll provides a 100 percent permeable backing, guaranteed to drain cleaner than any other synthetic grass or real grass. Tiles are designed with a superior thatch that strikes a balance between soft and supportive, durable yet cushioned. This product comes with an 8-year non-prorated warranty.
5. Indoor Play Areas: Rubber Flooring Rolls 1/4 Inch Black Geneva
For convenient, no-nonsense indoor play area flooring, check out
Rubber Flooring Rolls (1/4 Inch Black Geneva)
. This rubber flooring roll instantly creates a durable space for pets to roam around or play in. Rubber flooring is dense and compact at 1/4 inches thick, so it is can withstand any and all heavy loads and animal usage. This flooring is extremely long lasting, even under all the bustle of puppy play time.
This rubber dog flooring is plain and simple, from installation to upkeep. Simply unroll the rubber floor into whatever area you please. For wall-to-wall installations, you can cut the rubber using a sharp utility knife. For larger areas, it's best to tape down edges with double sided tape. If a wider floor is desired, simply tape rolls together. These rubber flooring rolls are considered a green product and may contribute to LEED points in green buildings.
More Questions?
If you still have questions or concerns about choosing dog floor mats for an animal shelter, Greatmats' customer service team can help you make up your mind. Greatmats is proud to offer knowledgeable and professional sales staff always at the ready to help answer any questions, find you the best possible prices, or provide you with samples.