Factors That Affect Vinyl Flooring Expansion
By Paige Cerulli Created: September, 2022 - Modified: September, 2022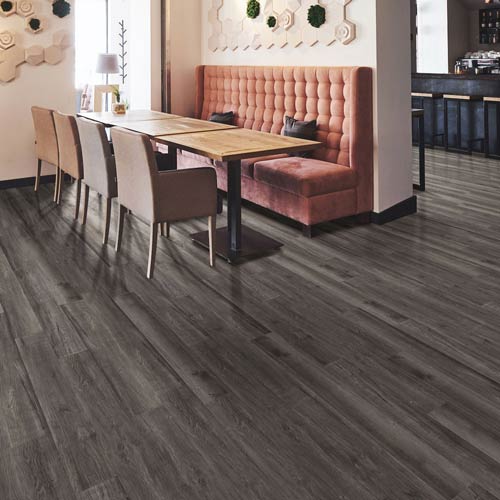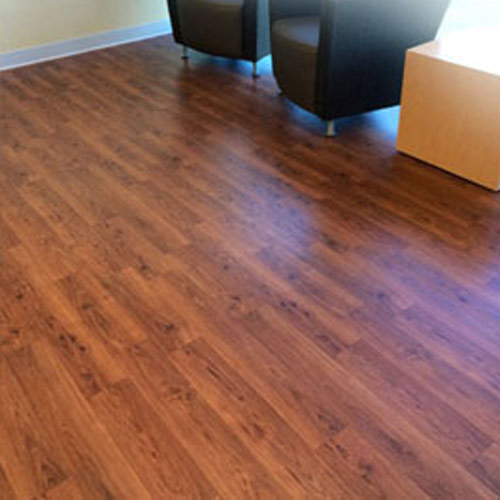 There are many advantages to vinyl flooring that make it a highly popular choice for both residential and commercial spaces. But if you're considering using vinyl flooring, then it's also important to understand how to install it properly to deal with potential expansion and contraction.
Does Vinyl Flooring Expand?
Yes, vinyl flooring can expand and contract as the temperatures within the building change. This is true of both luxury vinyl tiles and planks, but there's a simple fix to deal with this issue.
Because vinyl is susceptible to changing temperatures, the floor will slightly shrink or contract when temperatures drop, and then expand when temperatures rise. This is slightly less common in sheet vinyl that is glued down, but it can be a challenge for vinyl tiles with a floating installation.
This expansion can cause a problem if you install vinyl tiles or planks so that they tightly fit against all of the walls that surround them. As the temperature rises and those planks expand, they can actually buckle in the areas where they click together, creating an uneven and unsafe floor.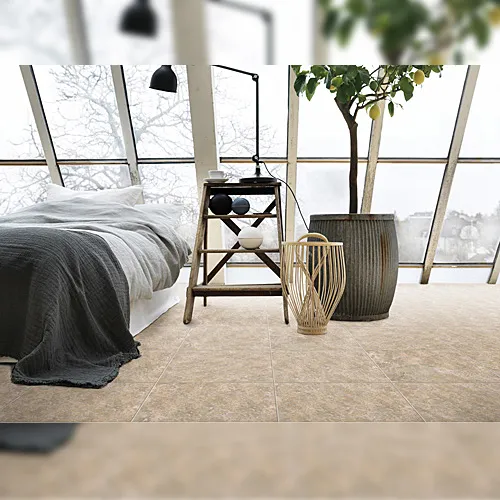 Tips for Installing Your Vinyl Flooring
You can still use vinyl flooring in a building that experiences fluctuating temperatures, but it's essential to install that flooring to address that issue. When you install the flooring, you will need to leave an expansion gap around the perimeter, so the flooring doesn't actually come into contact with the surrounding walls.
The expansion gap gives the flooring space to expand in the heat, so the tiles don't buckle upward in the middle of the floor. These gaps are often about 5/15" between the floor's edge and any obstruction, like a wall, support column, or other object.
You can easily conceal the gap with trim molding or even colored silicone caulk, so the floor looks finished and there is no evident gap.
Temperature Control for Spaces with Vinyl Flooring
If you are planning to install vinyl laminate flooring in a home or business, it's important to focus on temperature control. Even small temperature fluctuations can prompt the flooring to expand or contract, but major temperature fluctuations can have an even greater effect.
You can minimize the effects that the temperature has on your vinyl flooring by controlling the indoor temperature. This controlled environment is good for your floor, and it can also help to create a more welcoming environment for your guests or customers.
If you haven't done so already, consider installing a HVAC system, or adding an air conditioner to the rooms where the flooring is to be installed. Make sure that your radiant heating systems don't surpass 85 degrees Fahrenheit, and focus on keeping a consistent temperature in the building year-round.
It's also important to address areas where temperatures naturally fluctuate within the room. Reinsulate or replace old, drafty windows that let in cold air in the winter.
Remember that the sun that comes through windows can cause the temperature to fluctuate throughout the day. Consider using window coverings in areas that receive direct sunlight, helping to prevent heat buildup.
Be cautious of areas by radiators and stoves, and be sure to install a generously sized hearth in these spaces. Taking extra steps to identify temperature fluctuations can make it easier to regulate the temperature of the space and save you money on your utility bills.
Tips for Successfully Using Vinyl Flooring
Vinyl flooring has many benefits, from its durability to the many beautiful and luxury finishes that you can choose. Options like vinyl planks are often more affordable than hardwood and ceramic options, but they make the same quality impression on visitors or customers.
As you explore the vinyl flooring options available at Greatmats, consider not only the aesthetic that you want for your space, but also other qualities that are important to your project. Some vinyl products are partially made of recycled content, and they may qualify for LEED points.
Vinyl is a highly durable choice, and you will find that many products are backed by generous manufacturer's warranties, often of up to 15 years. Our commercial vinyl products are designed specifically to withstand significant traffic, and they tend to be a more economical choice than our luxury vinyl products.
Consider whether you need a waterproof product for the space. Luxury vinyl tiles are not entirely waterproof, but other options are more suitable for areas that may get damp, like basements or laundry rooms.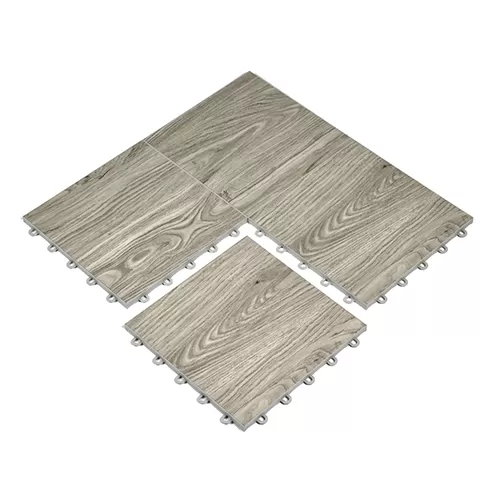 Finally, think about the type of installation that is best for your project. Many vinyl products are designed for DIY-friendly installations.
Options like our
peel-and-stick tiles
can save you time and effort in the installation process. And when you choose tiles that come with an underlayment backing, you don't have to worry about purchasing and installing an additional underlayment on your own.
Floating vinyl tiles
are a popular option because of how easily they can be installed. You can achieve a luxury look while installing the product yourself.
Most importantly, once you've chosen your product, make sure that you carefully follow the manufacturer's installation instructions. Steps like leaving an expansion gap are key to ensuring that your flooring looks and performs its best over the years.